Afton Oaks Real Estate Trends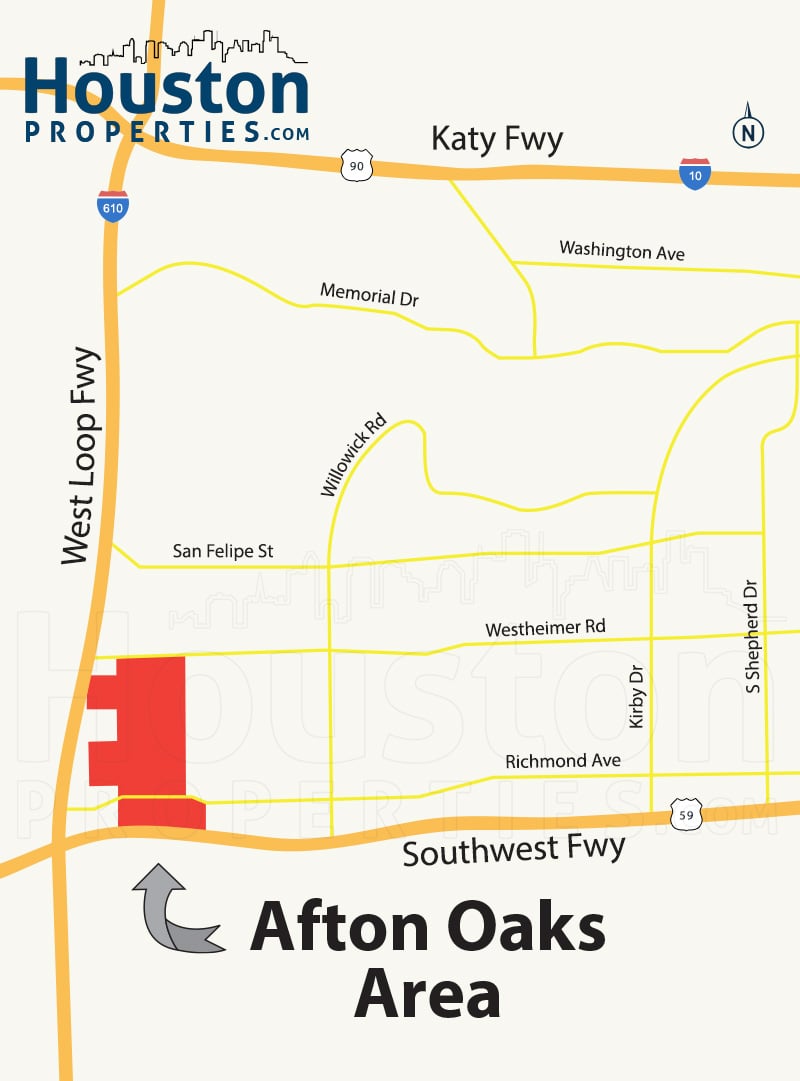 Afton Oaks is among the 20 most expensive neighborhoods in Houston.
An upscale community immediately adjacent to the Galleria, Afton Oaks is also one of the top Houston neighborhoods in real estate appreciation. Afton Oaks homes for sale appreciated by 68% over the last ten years.
Bordered by Westheimer Road to the north, Union Pacific's Mid lane to the east, Southwest Freeway (US Highway 59) to the south, and Interstate 610 to the west, Afton Oaks homes' median sales price also went up by 38% last year.
The Afton Oaks Houston Real Estate Appreciation Report below outlines how well the neighborhood's real estate market have been doing the last 10 years. See the 4 top Afton Oaks real estate market trends.
Afton Oaks Resources:
For an updated Afton Oaks real estate pricing or trend analysis, please contact Paige Martin at [email protected].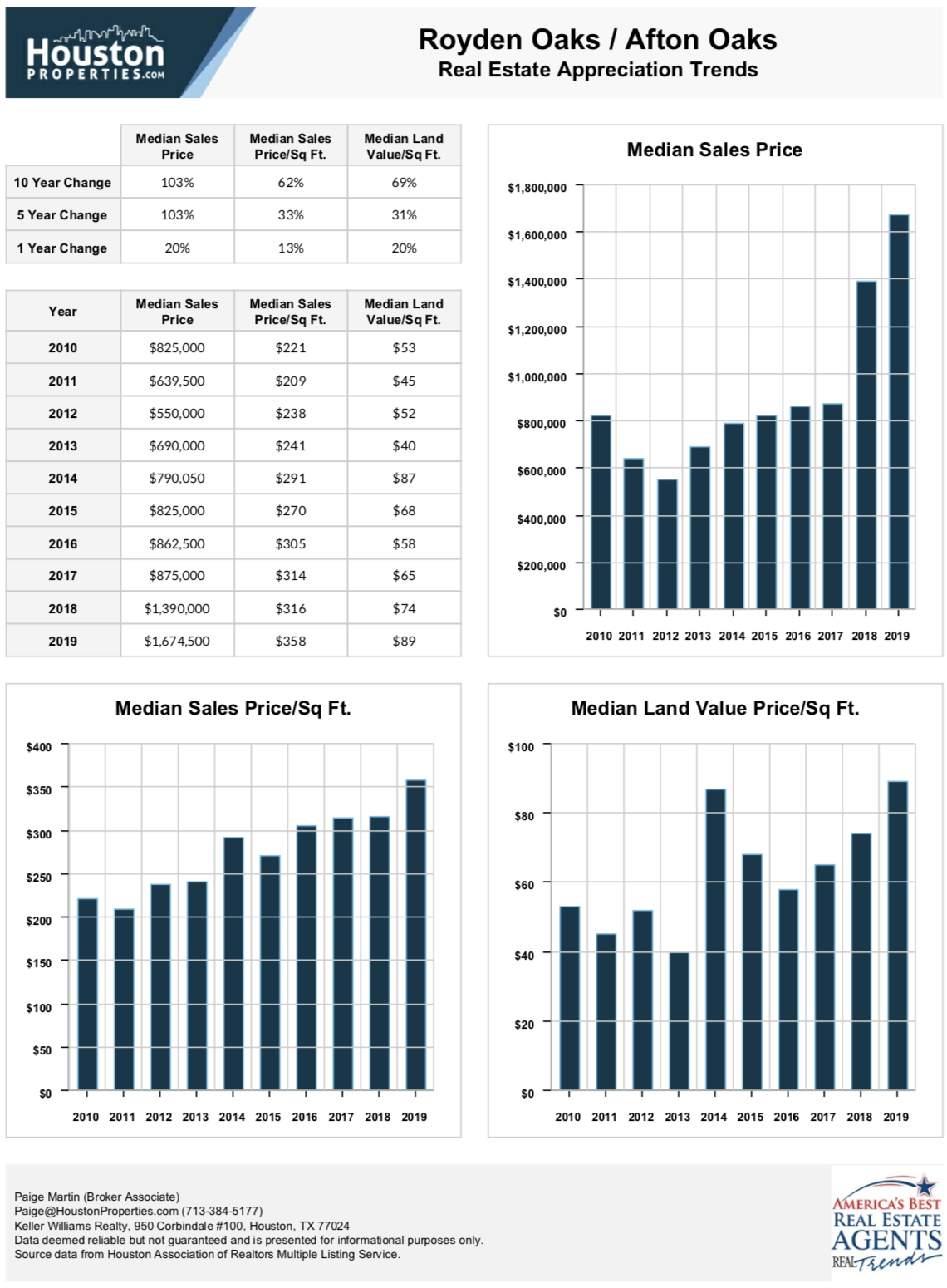 4 Key Afton Oaks Real Estate Market Trends
1. Afton Oaks homes for sale nearly doubled in value over the last decade.
Median sales price of Afton Oaks homes for sale have increased by 68% in the past 10 years. The median sales price in 2004 was at $420,000. Last year, this number has almost doubled at $703,879.
2. Afton Oaks property values continue to rise since 2004.

Afton Oaks is considered prime Houston real estate due to its strong historical appreciation. The average price per square foot in 2004 was $177 per square foot. It has increased by 49% in the past 10 years to $263 per square foot.

3. At 38%, Afton Oaks had one of the highest real estate appreciation in Houston last year.

Afton Oaks homes for sale posted a 38% increase in median sales price last year – one of the top rates in Houston. From $509,000 in 2012, Afton Oaks homes appreciated to $703,879 last year.

4. Afton Oaks homes are among the best-selling properties in Houston.
The number of Afton Oaks homes sold last year has doubled from the number of properties moved 5 years ago. Posting a 120% five-year change, Afton Oaks homes for sale were among the best-sellers in 2013.