Boulevard Oaks Real Estate Trends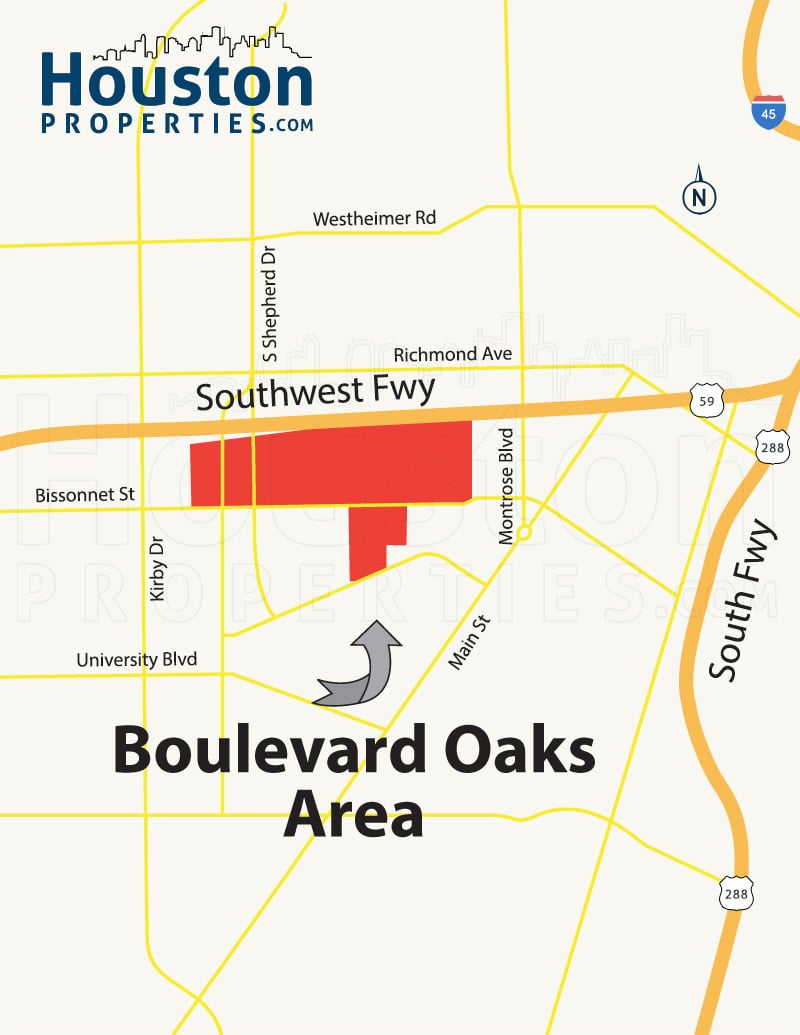 Boulevard Oaks is one of Houston's premier inner loop neighborhoods. It is also one of the top neighborhoods in real estate appreciation, posting almost a 60% increase in median sales price over the last 10 years.
Bordered by the Southwest Freeway to the north, Morningside to the west, Bissonnet to the south, and Graustark/Parkway to the east, Boulevard Oaks homes for sale also had a 10% appreciation last year.
The Boulevard Oaks Houston Real Estate Appreciation Report below outlines how well the neighborhood's real estate market have been doing the last 10 years. See the 5 most interesting Boulevard Oaks real estate market trends.
Boulevard Oaks Resources:
For an updated Boulevard Oaks real estate pricing or trend analysis, please contact Paige Martin at [email protected].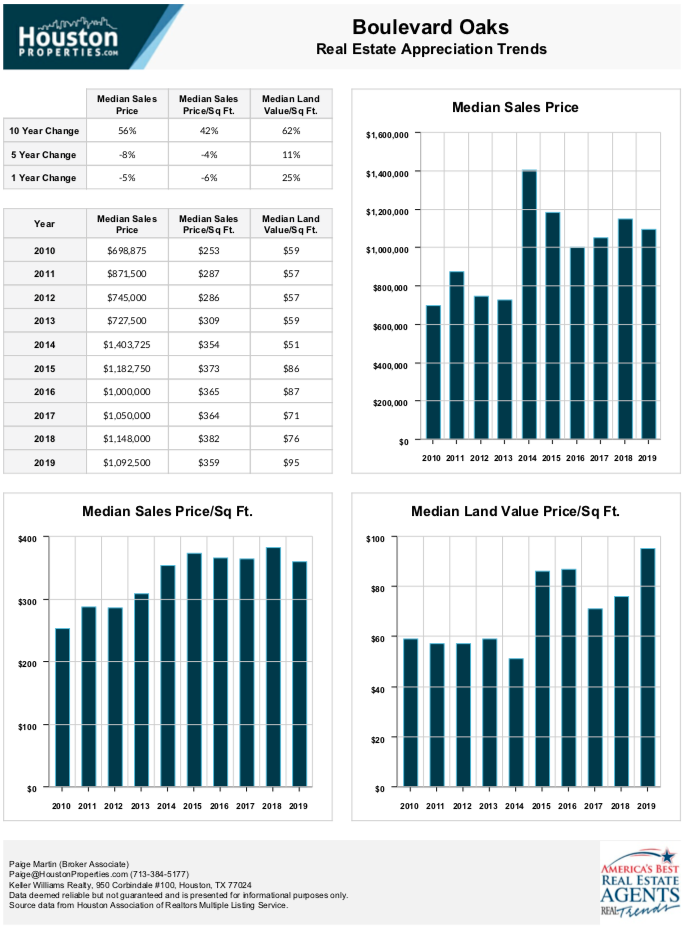 5 Intriguing Boulevard Oaks Real Estate Market Trends
1. Boulevard Oaks homes bought 10 years ago rose by 59%.
Median sales price of Boulevard Oaks homes in 2004 is $496,000. It soared by 59% to $800,000 in just 10 years.
2. The number of Boulevard Oaks homes sold per year increased by 43% from 2009, but dipped to 2% last year.

Boulevard Oaks is one of Houston's most desirable neighborhoods, with homes sales increasing year over year since 2009. Houston's low home inventory affected the neighborhood's sales.

3. The average price per square foot in Boulevard Oaks has consistently increased since 2009.

After the real estate market crash of 2009, Boulevard Oaks properties' average price per square foot has consistently increased, jumping from $244 to $290 in 2011, $307 in 2012, and $319 in 2013.

4. The number of homes sold per year has consistently decreased since 2010.
Much like the rest of Houston, Boulevard Oaks' real estate market is still primarily a seller's market. Houston's economic growth is encouraging more relocators each month. Boulevard Oaks homes for sale inventory is very low; homebuyers need great realtors familiar with the area to get good deals.

5. Boulevard Oaks' average price per square feet has increased by 48% the last decade.
From $216 in 2004, Boulevard Oaks average price per square feet jumped to $319 in 2013.