Briarbend Houston Neighborhood Guide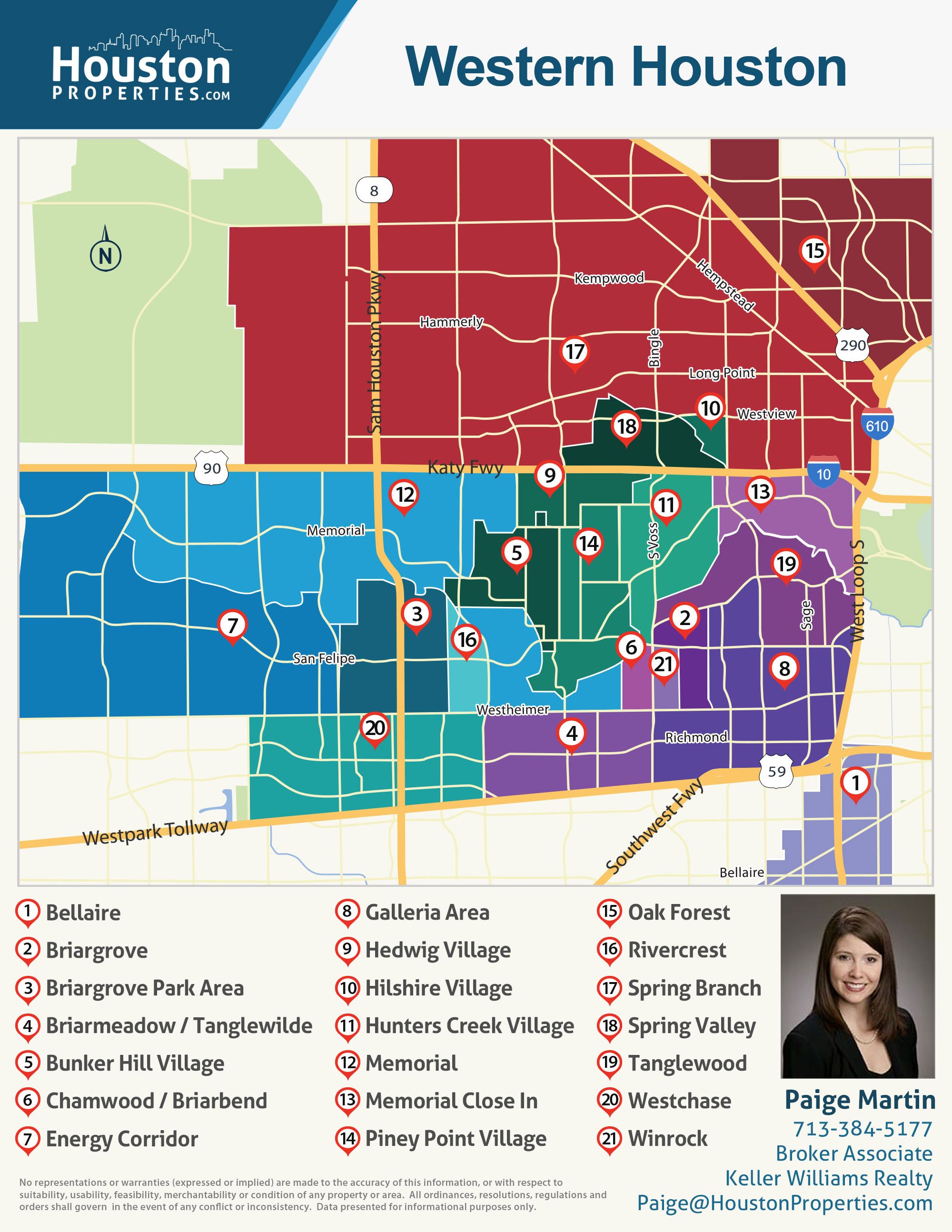 Briarbend is a small neighborhood, with only 135 homes, located between the intersections of San Felipe Street, Westheimer Road, and Stoney Brook Drive.
The neighborhood has convenient access to main Houston roads including as Loop 610, San Felipe Street, Memorial Drive, and Westheimer Road. Briarbend falls within the Charnwood and Briarbend Market area.
Originally established in the 1950s, Briarbend has maintained its small town charm with tree-lined streets and the banks of Buffalo Bayou within walking distance from the community. The Briarbend Neighborhood Association also actively engages its membership, lending to a tight-knit community where neighbors know each other by name.
With deed restrictions in place, Briarbend homebuyers will benefit from the guidance of an experienced Briarbend realtor who knows the neighborhood, deed restrictions, and non-MLS inventory.
For any inquiries about Briarbend homes recommendations, or off-market MLS listings, get in touch with Paige Martin, head of the Houston Properties Team and one of the best realtors in Houston.
Briarbend Resources (Popular Topics)
Call Paige at 713-425-4194 to tour a Briarbend Houston home today or email [email protected] for more information.
12 Things Briarbend Real Estate Buyers Should Know
With its central location, beautiful homes and surroundings, and tight-knit community, Briarbend has been touted as one of Houston's best-kept secrets.
Briarbend homes are located between the intersections of San Felipe Street, Westheimer Road, and Stoney Brook Drive.
The neighborhood enjoys easy access to major roads including Loop 610, Memorial Drive, and Woodway Drive.
Briarbend was developed in 1956 and has approximately 135 homes nestled in 47 hectares of land.
Briarbend homes are zoned to the Houston ISD, with a number of reputable private schools located nearby.
The neighborhood homes are sprawled in tree-lined streets and are within walking distance to the banks of Buffalo Bayou.
Briarbend features both updated vintage homes and new-construction homes.
Briarbend upholds covenant restrictions to maintain the look and feel of the community.
Its civic association was established in the 1950s and continues to maintain its active engagement in the community.
Its own Briarbend Park is shared with the neighboring Charnwood community, and is considered as one of Houston's finest small parks.
Briarbend lot sizes range from 8,000 up to more than 10,000 square feet.
Briarbend homes are done in traditional and ranch-style designs.
Prices for Briarbend homes for sale can start at around $400,000 up to $1.2 million.
Fun Things To Do Near Briarbend
Briarbend homes have convenient access to key Houston locations including upscale shops and restaurants in the Galleria, Memorial City Mall, and CityCentre.
Here are some of the places to visit in and around Briarbend:
Dining
Double Apple Grill
Muscle Maker Grill
Fogo de Chao Brazilian Steakhouse
Hot Breads
Churrascos
Thai Style
Shopping
The Galleria
Memorial City Mall
CityCentre
Town & Country Village
Bunker Hill Shopping Center
Hedwig Village Shopping Center
Outdoor
Briarbend Park
Memorial Park
Tanglewood Park
Clubs  
Houston Country Club
Lakeside Country Club
Royal Oaks Country Club
River Oaks Country Club
Neighborhoods Near Briarbend
Neighborhoods near Briarbend include:
Briarbend History
Originally a rural area, Briarbend was developed in 1956 with approximately 135 homes nestled in 47 hectares of land. Briarbend was privately-owned by the neighborhood but has since been donated to the City of Houston in the 1970s.
Deed restrictions were also put in place in 1956 and implemented by the Briarbend Community Improvement Association. The same deed restrictions are still being carried out in the community.
Briarbend Schools
Briarbend homes are zoned to Houston Independent School District (HISD). Students in the area may attend the following public schools:
Elementary Schools
Briargrove Elementary School at 6145 San Felipe Street. Briargrove Elementary is an International Baccalaureate World School, offering the Primary Years Programme (PYP). The school also features a gifted and talented program as well as a Critical Thinking Lab.
Middle Schools
Grady Middle School at 5215 San Felipe Street. Established in 1992, Grady is a Vanguard magnet school that offers Pre-AP programs for gifted and talented students. Its core enrichment classes cover several subjects, including Technology, Visual Arts, Fine Arts, Music, and Spanish.
High Schools
Lee High School at 6529 Beverly Hill Street. Lee opened its doors in 1962, as a relief school for Lamar and Bellaire. Today, it is a magnet school that offers several advanced placement courses.
Briarbend Private Schools
The following are some of the notable private schools near Briarbend.
Michael Catholic School at 1833 Sage Road. St. Michael School is a co-educational Catholic school for elementary to middle school students. It is located in the Galleria area.
Al-Hadi School of Accelerative Learning at 2313 S Voss Road. Al-Hadi School of Accelerative Learning is an Islamic school located in southwest Houston. The school accepts students from Pre-K to 12th grade.
Strake Jesuit College Preparatory at 8900 Bellaire Boulevard. Strake Jesuit College Preparatory is the largest Catholic school in Houston for grades 9 to 12.
Agnes Academy at 9000 Bellaire Boulevard. St. Agnes Academy is a Dominican school for female students in grades 9 to 12.
John's School at 2401 Claremont Lane. St. John's School is one of "America's Elite Prep Schools" according to Forbes.com and "the best private school in Houston" according to the New York Times. St. John's admits students from K-12.
The Kinkaid School at 201 Kinkaid School Drive. The Kinkaid School is a non-sectarian school attended by students from PK to 12. It is also the oldest independent coeducational school in Greater Houston.
To find an updated listing of all Briarbend real estate zoned to any specific public school, please send an email to Paige Martin at [email protected] with the property preference and budget that you're working with.
*Note: School zoning tends to change from year to year, information provided above are accurate but not guaranteed. Please double check by visiting the school's website.
Top Ranked Briarbend Houston Realtor – Paige Martin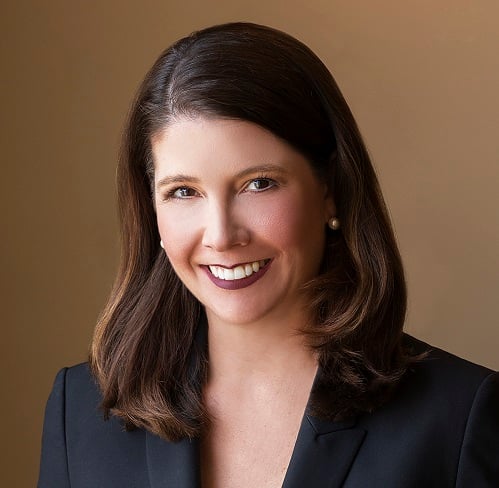 As featured on Fox News in the Morning, the Houston Business Journal, Houston Chronicle, and Houston Magazine, Paige Martin – a consistent Top Producing Broker-Associate and head of the Houston Properties Team – is ranked amongst the very top Keller Williams agents in the Houston area.
Paige is ranked as one of the top realtors in Houston and the state of Texas. Read more about the over 65 awards she's won in the last few years.
Paige works with a tremendous number of buyers and sellers within Briarbend, earning praises like "Paige Martin is the best Briarbend Houston realtor I know." Read more about client feedback and ratings here.
For a specific recommendation of neighborhoods, homes or properties based upon your personal style, goals & price point, please contact Paige Martin, head of the Houston Properties Team & Broker Associate at [email protected] or 713-425-4194.