Found within Houston's Inner Loop and near Memorial Park, Cottage Grove is a neighborhood of over 500 homes.
About 10-15 minutes away from Downtown Houston and Galleria, Cottage Grove is a growing community with vintage cottages, new construction homes, townhomes, and apartment complexes.
Located near major Houston freeways, Cottage Grove is between Shepherd Drive and Westcott Avenue, with Katy Freeway running through the neighborhood.
Cottage Grove Resources:
Two New Cottage Grove Houston Neighborhood Maps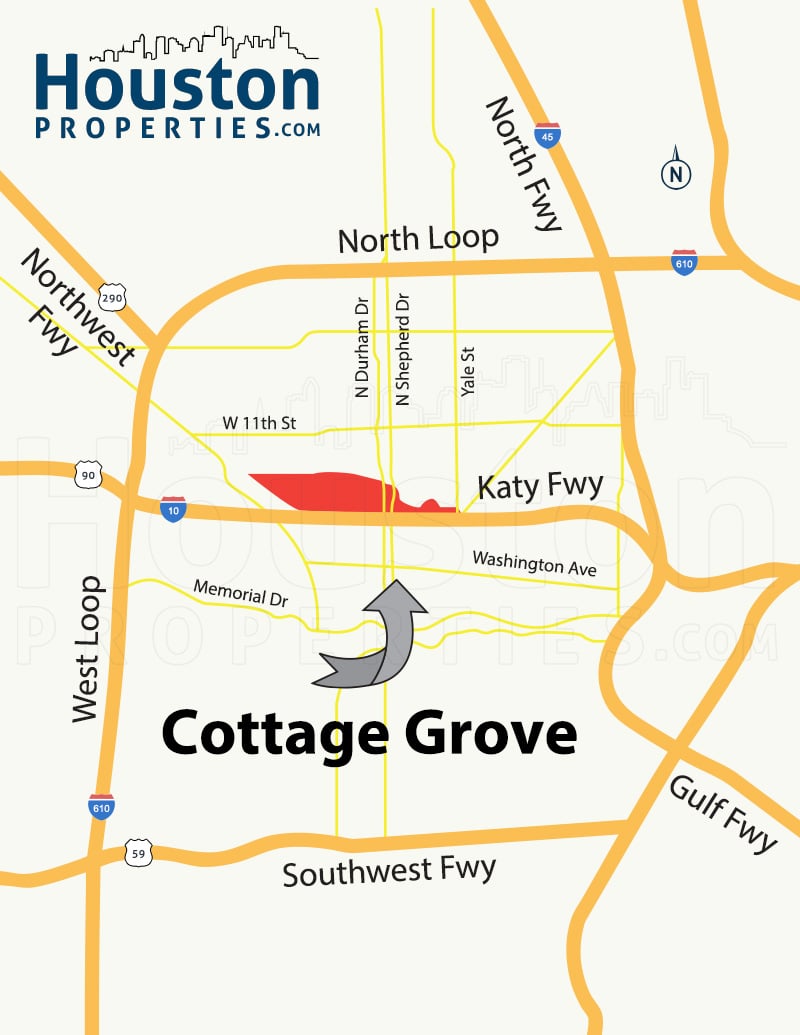 Cottage Grove's central Houston's Inner Loop location (check the Cottage Grove Houston map) gives its residents easy access to Downtown Houston, Montrose, Galleria and Museum District.
Cottage Grove is one of the last Inner Loop neighborhoods that went through a community-wide residential development. In 2005, developers started buying vacant lots and building new construction single-family homes and townhomes.
From $20 in 2005, Cottage Grove homes for sale now have a $129 per square foot median price. With a median appraised price of $133,870, Cottage Grove homes are still some of the most affordable properties within Houston's Inner Loop.
Neighborhoods near Cottage Grove include Rice Military, Camp Logan, Houston Heights, Timbergrove, Midtown and River Oaks.