4 Key EaDo Real Estate Trends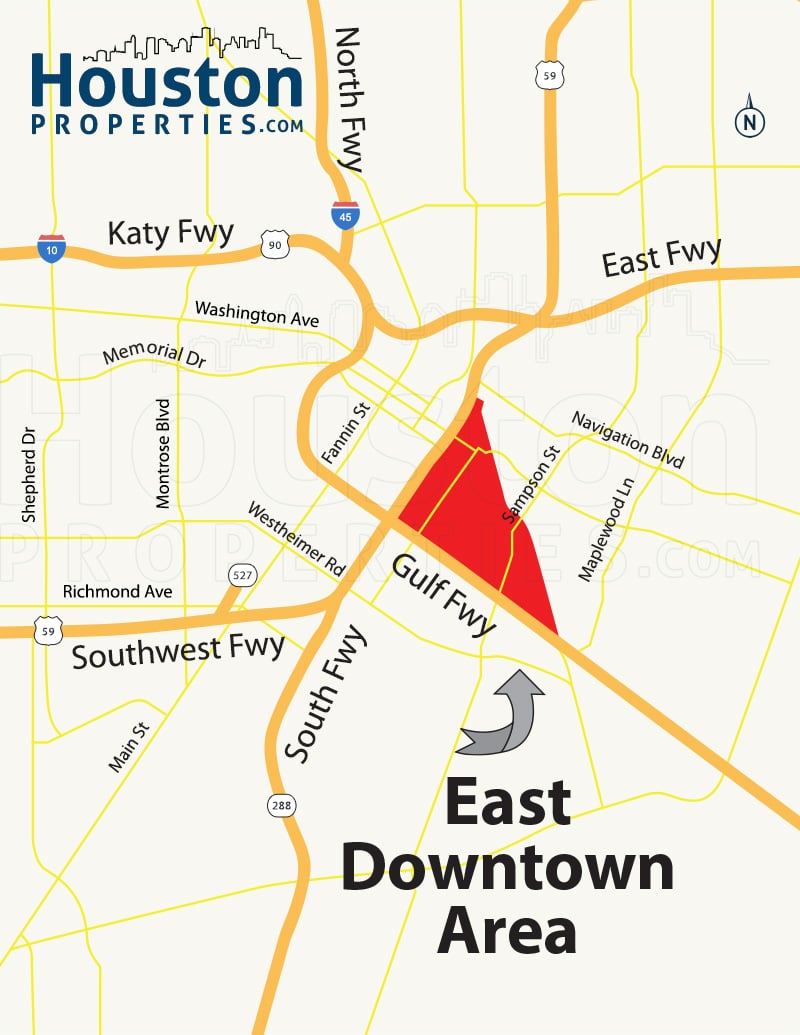 EaDo, short for East Downtown, is a trendy district in the midst of redevelopment. Mirroring the redevelopment efforts, property values have appreciated over the past decade. Median sales price have increased by 23%, while price per square foot have risen by $149%. 
Owing to its location adjacent Downtown Houston, EaDo is considered as one of the most accessible districts in the city.
Bordered by Eastex Fwy to the northwest and Gulf Fwy to the southwest, EaDo was primarily an industrial district. A recent surge in commercial development, including the new BBVA Compass Stadium and the Houston Ship Channel, has sparked renewed interest in the district.
EaDo homes for sale are mostly townhomes and mid-rise condo units. Single-family homes are also available in the district.
For questions, advice, EaDo Houston real estate recommendations, or off-market MLS listings, contact Paige Martin, head of the Houston Properties Team and rated as the best Keller Williams Memorial realtor for the last four years.
EaDo Houston Resources:
For an updated and customized EaDo real estate pricing or trend analysis, please contact Paige Martin at [email protected].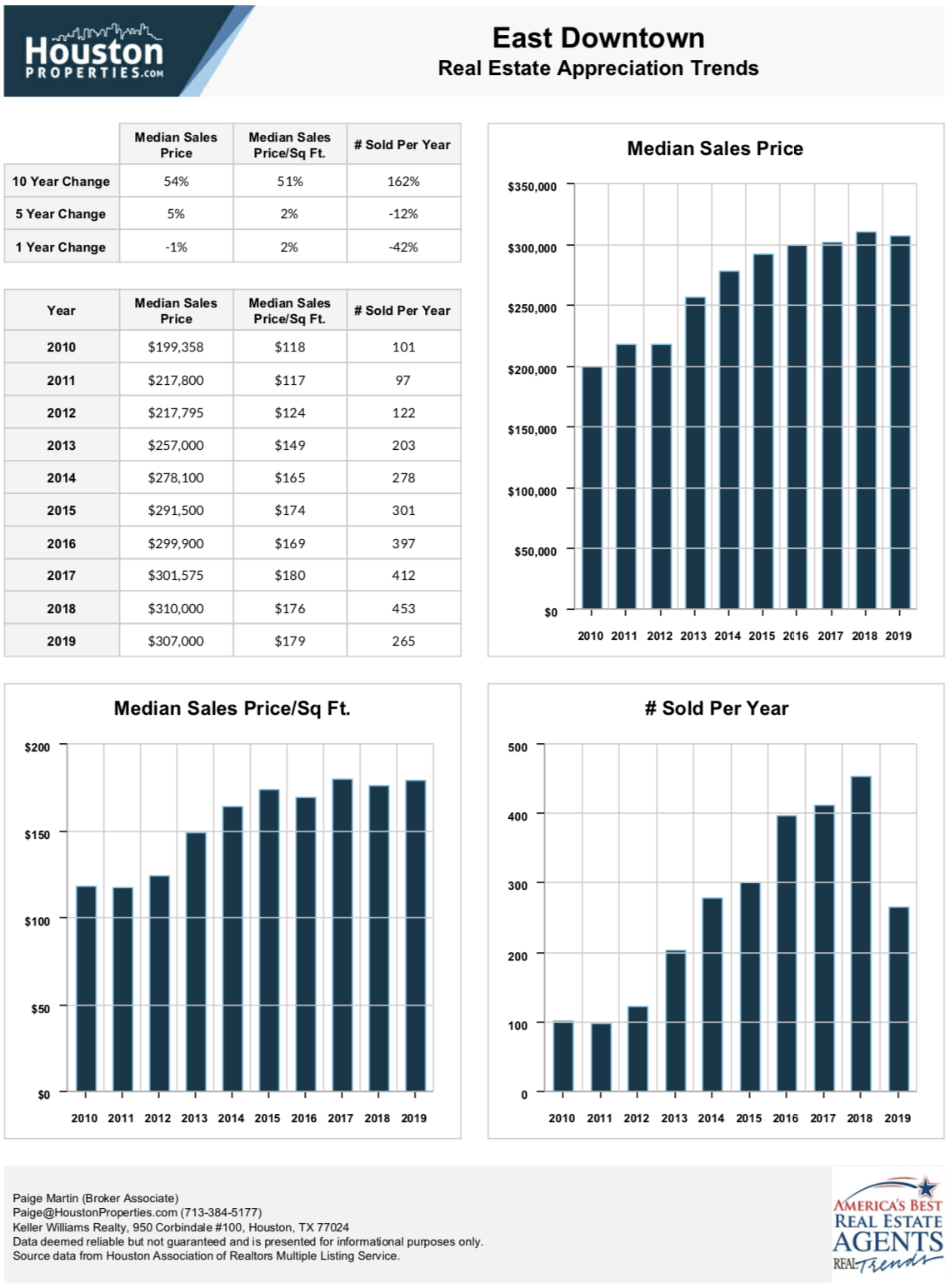 4 Interesting EaDo Real Estate Market Trends
1. EaDo homes for sale have steadily increased the last 10 years.
Homes in East Downtown marked a 23% increase in median sales price, from $212,500 in 2004 to $260,775 in 2013. The district posted a more conservative 17% increase in the last 5 years, though interestingly, EaDo homes for sale have appreciated by 17% from 2012 to 2013.
2. Over the same period, price per square foot increased by an impressive 149%.
From $53 in 2004, price per square foot in East Downtown almost tripled in 2013 ($132). The appreciation has slowed down in the last 5 years, posting only a 2% positive change, but prices are on a steady rise.
3. The number of homes sold per year is on the rise.
This real estate trend can be attributed to the rising number of residential projects centered in EaDo. A surge in new construction mid-rise condos and townhomes has revitalized EaDo's real estate market. However, EaDo homes for sale only spend an average of 19 days on the market; some homes aren't even placed on listings.
4. Prices in EaDo tend to fluctuate.
Uneven development in the area and the variety of new EaDo homes are the main reasons why prices in the area fluctuate. It is very important to have a reliable EaDo Houston realtor's assistance while navigating this market.
EaDo Houston Realtor – Paige Martin
As featured on Fox News in the Morning, the Houston Business Journal, Houston Chronicle, and Houston Magazine, Paige Martin – a consistent Top Producing Broker-Associate and head of the Houston Properties Team – is ranked amongst the very top Keller Williams agents in the Houston area.
Paige is ranked as one of the top realtors in East Downtown Houston, and the state of Texas. Read more about the over 65 awards she's won in the last few years.
Paige works with a tremendous number of buyers and sellers in EaDo.
For a specific recommendation of neighborhoods, homes or properties based upon your personal style, goals & price point, please contact Paige Martin, head of the Houston Properties Team & Broker Associate at [email protected] or 713-425-4194.