4 Key Galleria Houston Real Estate Trends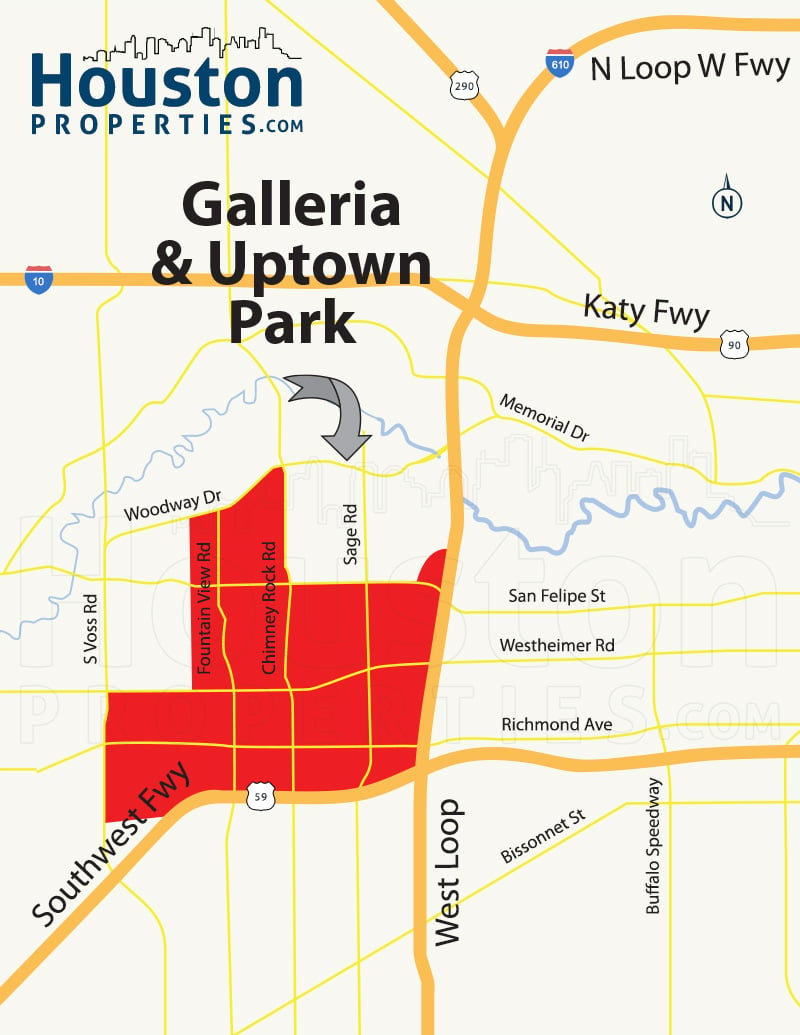 Located just off Loop 610, the Galleria is one of Houston's key destinations. A bustling mixed-use district, the area (also known as Galleria/Uptown) features upscale residential condos, townhomes in gated communities, and single-family homes in deed-restricted neighborhoods.
Galleria real estate have consistently been on the rise for the past 10 years, marking a 55% appreciation rate from 2005 to 2014.
Other key metrics like average price per square foot and the number of homes sold annually have also posted positive changes over the same period.
Galleria homes are constantly in high demand due to their proximity to Houston's best shopping centers and accessibility.
Below are 4 important Galleria real estate trends every homebuyer should know.
For questions, advice, Galleria Houston real estate recommendations, or off-market MLS listings, contact Paige Martin, head of the Houston Properties Team and rated as the best Keller Williams Memorial realtor the last four years.
Galleria Village TX Resources:
For an updated and customized Galleria real estate pricing or trend analysis, please contact Paige Martin at [email protected].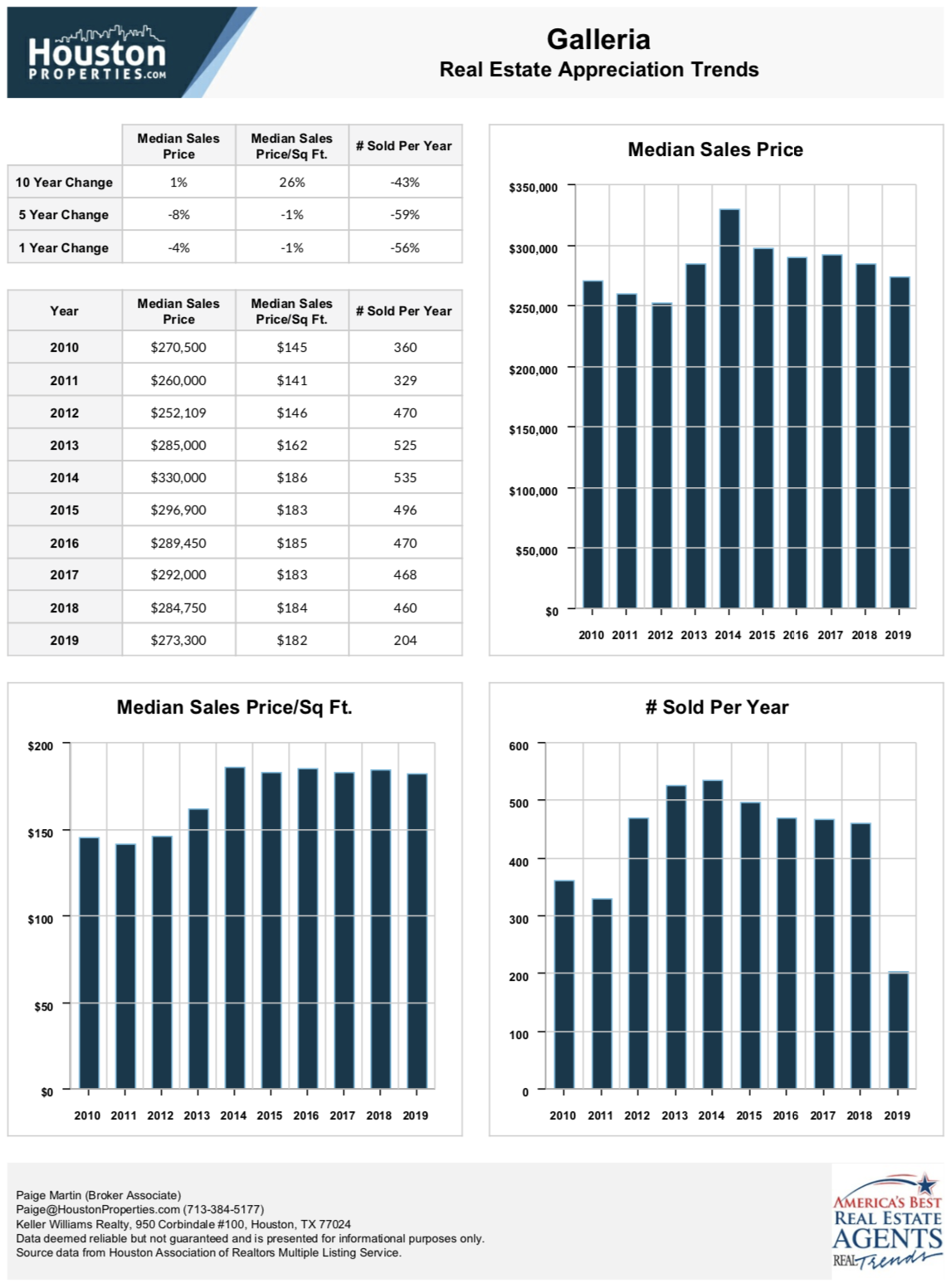 4 Interesting Galleria Real Estate Market Trends
1. Galleria real estate have appreciated by 55% over the past 10 years.
In 2005, the median sales price for Galleria homes increased was at $396,825. By 2014, the median had increased by over half, to $615,525. This positive change reflects the district's continued growth and development.
2. The average price per square foot of Galleria homes for sale have similarly increased.
Mirroring the area's overall real estate market growth, the average price per square foot in the Galleria/Uptown area has increased from $150 to $224 over the same 10-year period.
3. Home prices have had slight fluctuations, but signs point to more growth.
There have been slight fluctuations in Galleria home prices. This, however, doesn't mean that it's an unstable market.
New construction homes tend to sell for higher prices than older, updated homes. With more development slated for the area, more growth may be expected from the Galleria real estate market.
4. The number of homes sold per year is up by 56% over the past 5 years.
Galleria homes for sale are constantly in high demand, and it shows in the rising number of homes sold in the area per year. The district's 1-year and 5-year reflect 8% and 56% positive changes, respectively.
Galleria Houston Realtor – Paige Martin
As featured on Fox News in the Morning, the Houston Business Journal, Houston Chronicle, and Houston Magazine, Paige Martin – a consistent Top Producing Broker-Associate and head of the Houston Properties Team – is ranked amongst the very top Keller Williams agents in the Houston area.
Paige is ranked as one of the top realtors in Galleria Houston, and the state of Texas. Read more about the over 65 awards she's won in the last few years.
Paige works with a tremendous number of buyers and sellers in Galleria.
For a specific recommendation of neighborhoods, homes or properties based upon your personal style, goals & price point, please contact Paige Martin, head of the Houston Properties Team & Broker Associate at [email protected] or 713-425-4194.