Gulfton Real Estate Guide
Gulfton homes for sale & insider real estate guide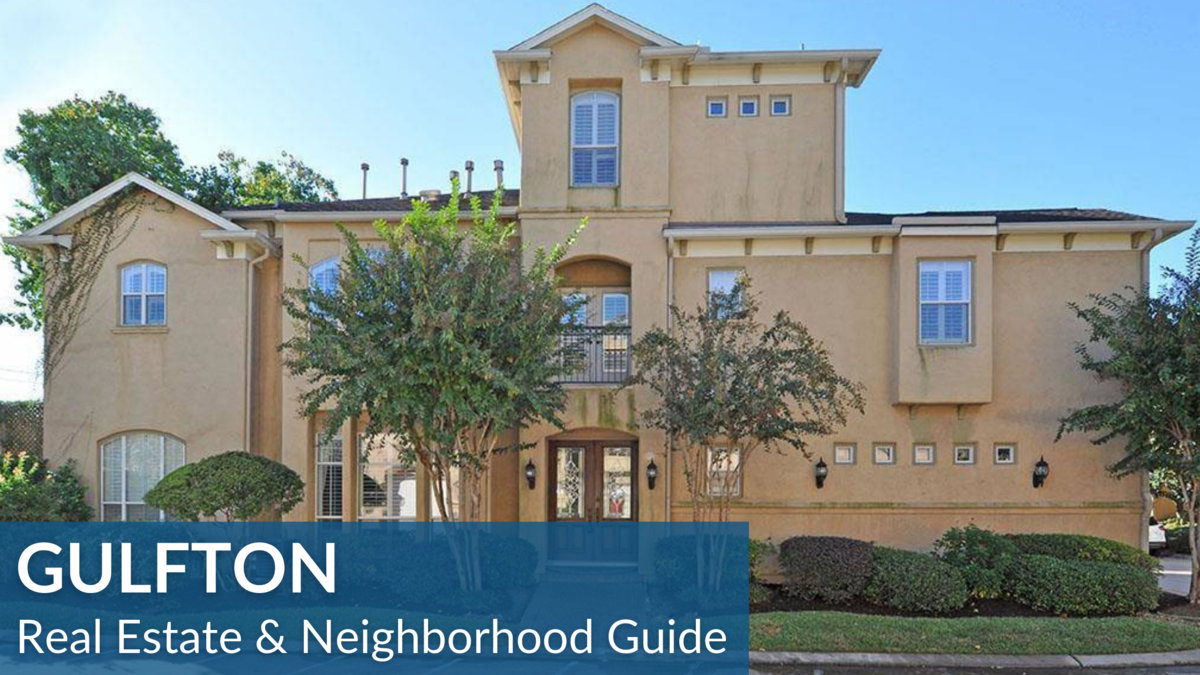 Gulfton is a community of single-family homes and townhome complexes in Southwest Houston. It is just off 610 Loop and beside the affluent Bellaire, one of Houston's most popular neighborhoods. Gulfton is one of the older towns in Southwest Houston. The homes were developed during the oil boom in the 1970s.
Gulfton is famous for its:
EXCELLENT LOCATION: Downtown Houston is about 10 miles, while Westchase is 6 miles west of Gulfton. The upscale retail shops of The Galleria are less than 3 miles north of the neighborhood. The Meyerland Plaza is a few minutes south.

RECENT COMMUNITY DEVELOPMENT: Gulfton features its community center – the Baker-Ripley Neighborhood Center, built in 2010. It houses a gym, a community garden, an elementary school, and a tax center.

GOOD COMMUTE TO INNER LOOP: The community features convenient access to main roads and thoroughfares. These include 610 Loop, Beltway 8, and Westpark Tollway. It runs south of Interstate 69, east of Hillcroft Avenue, and north of Bissonnet Street.

AFFORDABILITY: Gulfton Houston is one of the more established neighborhoods in Houston. It has been around since the 1970s. Many Gulfton homes for sale cost less than homes in nearby communities inside the Inner Loop.

PROXIMITY TO OUTDOOR RECREATION: The 1,466-acre Memorial Park is about 15 minutes from Gulfton Houston. Other options include Burnett Bayland Park, Bayland Park, and Sharpstown Country Club. It is near the hike and bike trails of Brays Bayou as well.

DIVERSE HOUSING OPTIONS: Gulfton offers single-family homes, townhomes, and condos. These range in style from vintage ranch-style to contemporary single-family residences. There are affordable townhomes as well. Some homes in the area feature single-story floor plans and two bedrooms. Larger properties feature three stories with up to four bedrooms and three baths.
Gulfton real estate can be challenging to navigate. It is due to the number of older, under-developed properties in the area. It is also rising due to its location, affordability, and recent commercial development. Homebuyers can benefit from the assistance of a top Houston realtor familiar with the Gulfton homes.
To get personal advice on buying or selling homes in Gulfton, contact Paige Martin, one of Houston's best realtors and one of the top-ranked Realtors in the United States.
"Danielle Wojcik and her entire team at Houston Properties provided professional, courteous, and knowledgeable assistance throughout the entire process of selling my home. I would use them again without hesitation. They are great!" - Susan Fontaine (Google Review)
---
Table of Contents
---
Gulfton Home Sale Trends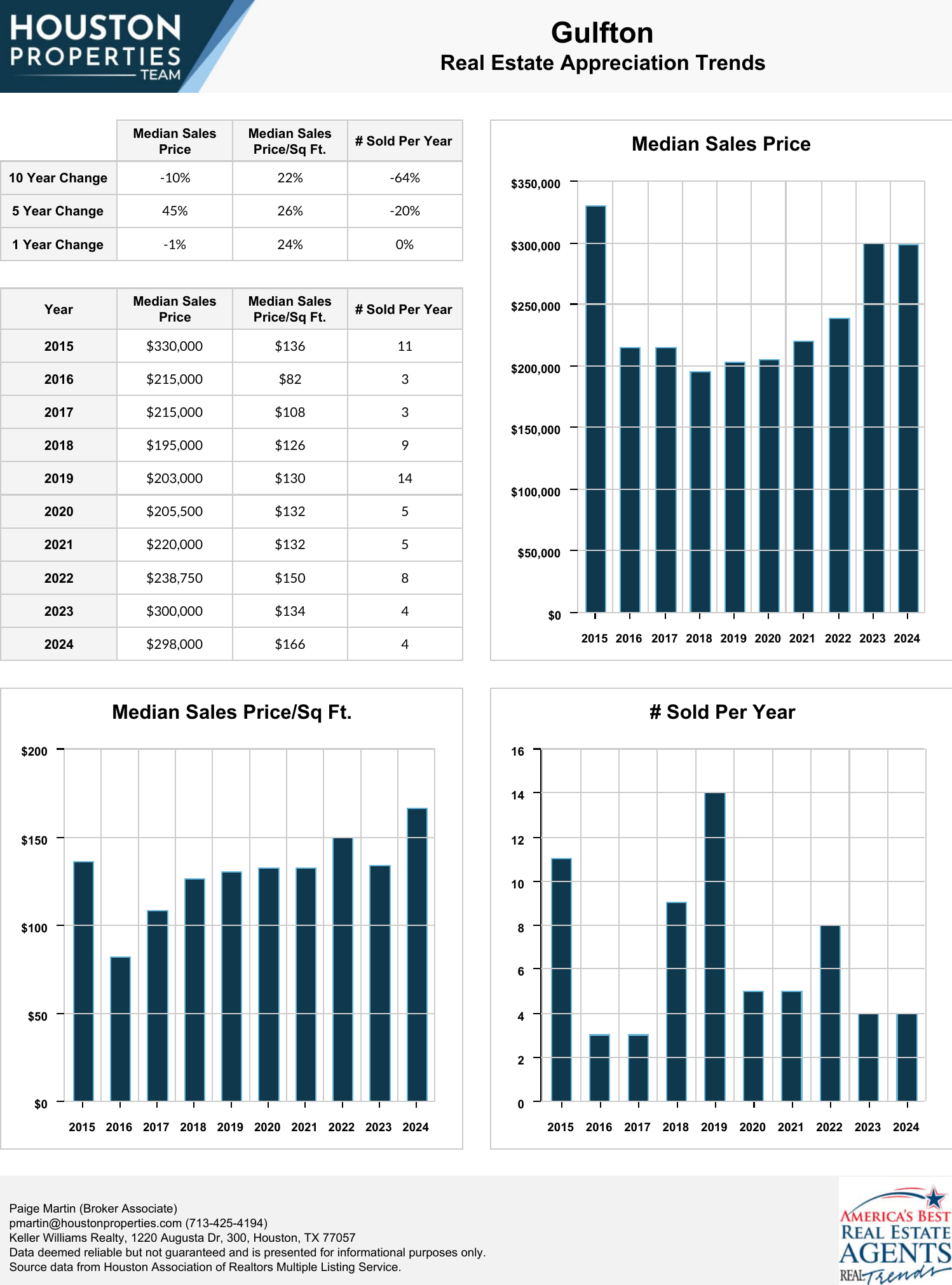 ---
Gulfton Maps, Location & Zip Code
| Commute Time | Gulfton |
| --- | --- |
| Downtown (min) | Unknown |
| Med Ctr (min) | Unknown |
| Energy Corridor (min) | Unknown |
| Galleria (min) | Unknown |
| Highlights | Gulfton |
| --- | --- |
| Amenities | Unknown |
| Golf Courses | Unknown |
| Run / Bike Trails | Unknown |
| Nearby Retail / Dining | Unknown |
| Major Employers | Unknown |
---
Best Houston Real Estate Resources
---