How To Sell Your Heights Home Fast For The Most Money
Expert home seller guide from the number one Realtor™ in Houston Heights.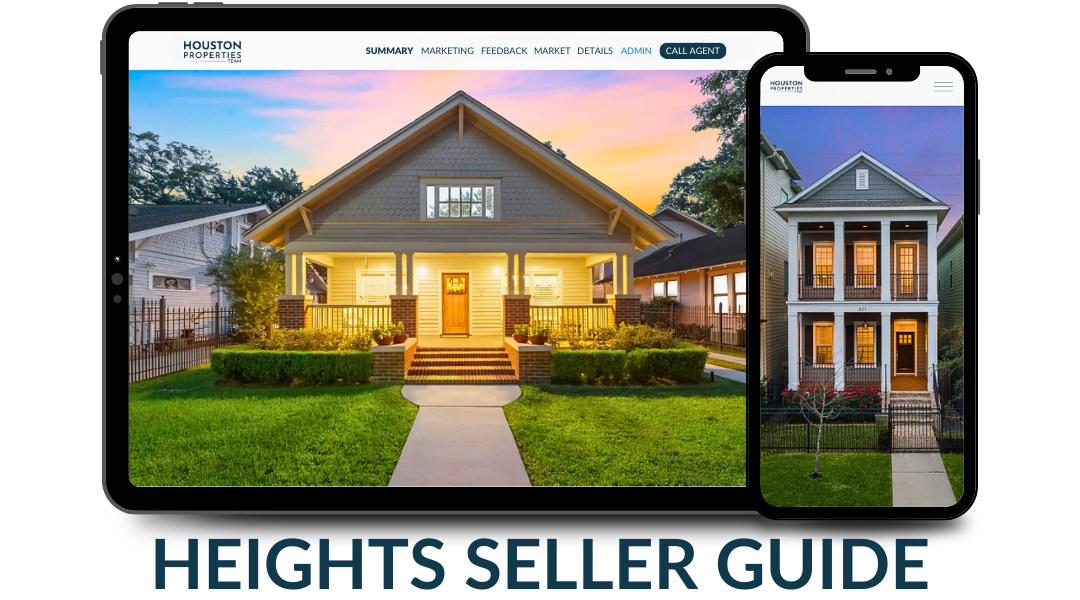 Summary
Houston Properties Team listings sell for 7.2% more and 43.7% faster than average.

We achieve these numbers because we know what it takes to sell your Houston Heights home fast and for more money.

We have gained experience as the #1 boutique real estate team and have gathered data from our database of 30,000 buyers.

We have created over 150 pages of guides containing best practices, expert tips, market insights, and recent data on what buyers are looking for.

Alternatively, you can simply contact the Houston Properties Team and list your home with us today.
Houston Heights Home Seller Resources
"From beginning to end, it was a joy to work with the Houston Properties Team in selling our Heights house. In preparing the house for sale, they helped us with paint colors and flooring selections and offered many great ideas about staging our belongings to keep those costs down. Houston Properties was highly effective in marketing our home on all the main real estate websites and in spreading the word to realtors when we were in the 'coming soon' stage. We felt that they had our best interests at heart and that we could trust them completely. We greatly appreciated Houston Properties' system of providing feedback from realtors and potential buyers. The single Open House we had was a success as we sold our house at the full price a few days later." - Fernando & Patricia
---
Table of Contents
---
Sell Your Heights Home: Get A Free Valuation Report Now!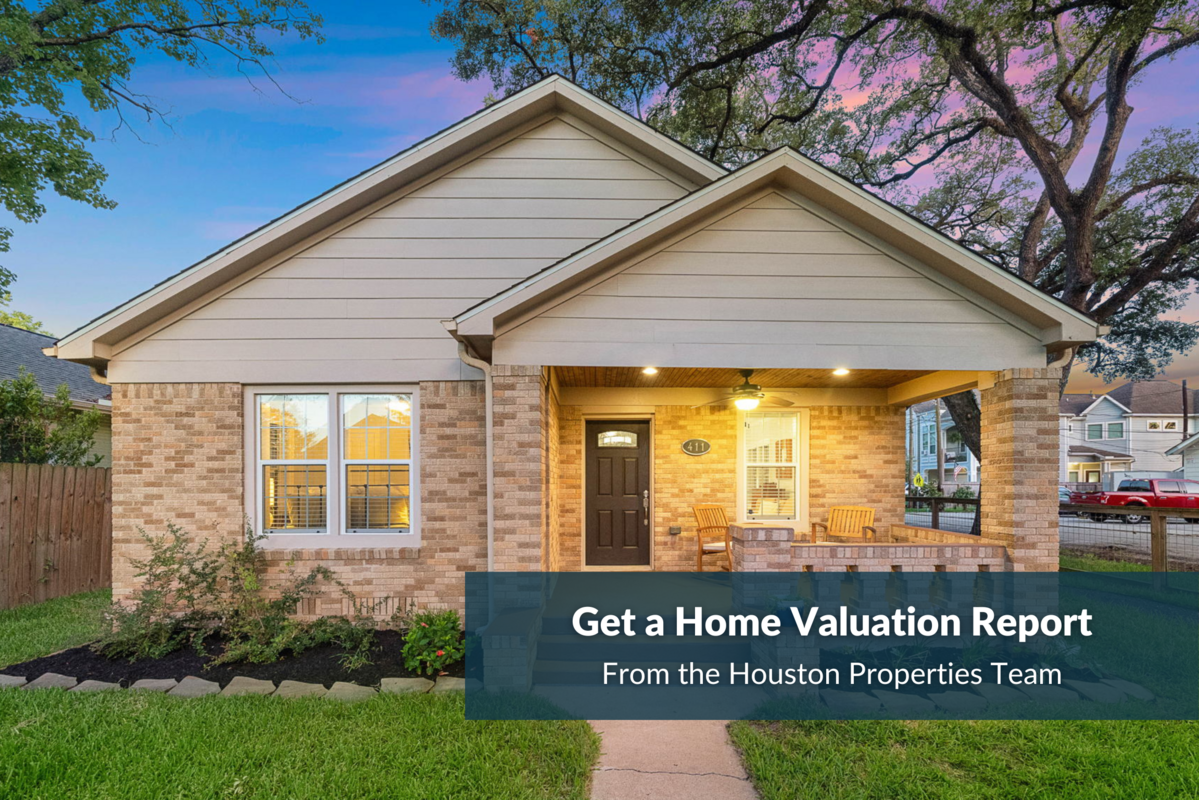 "I originally discovered the Houston Properties Team at HoustonHeights.com. They have the best online marketing in the Heights. Our photos were spectacular. Our virtual tours were amazing. The community marketing worked. We sold within the first week. Great job!" - Sarah Harris
Planning to sell your Heights home but not sure where to start?
Every home seller has one important goal in selling their property: To get the best deal in the fastest way possible.
To get started – it is crucial to know your property's worth.
Many factors can influence the value of your Heights home, including its location (e.g., proximity to thoroughfares), floor plans, amenities, diversity of builders, and the rule of supply and demand.
The ongoing gentrification of the Heights also plays a role in determining the value of your property. Add in its historic value and deed restrictions in some cases.
With these factors to consider, you would want the best team to handle your home valuation.
Houston Properties' home valuation reports will show you 10-year sales trends, current sales trends, and what's selling in the Heights now. This information is derived from our analysis of 13,110 Heights home sales.
Given the Heights' excellent accessibility, 450 Yelp-rated nearby establishments, award-winning schools, and convenient access to parks and outdoor hubs, it's difficult for buyers not to envision owning a home in this booming Houston neighborhood.
The expertise of the Houston Properties Team will give you a jumpstart in getting top dollar for your home.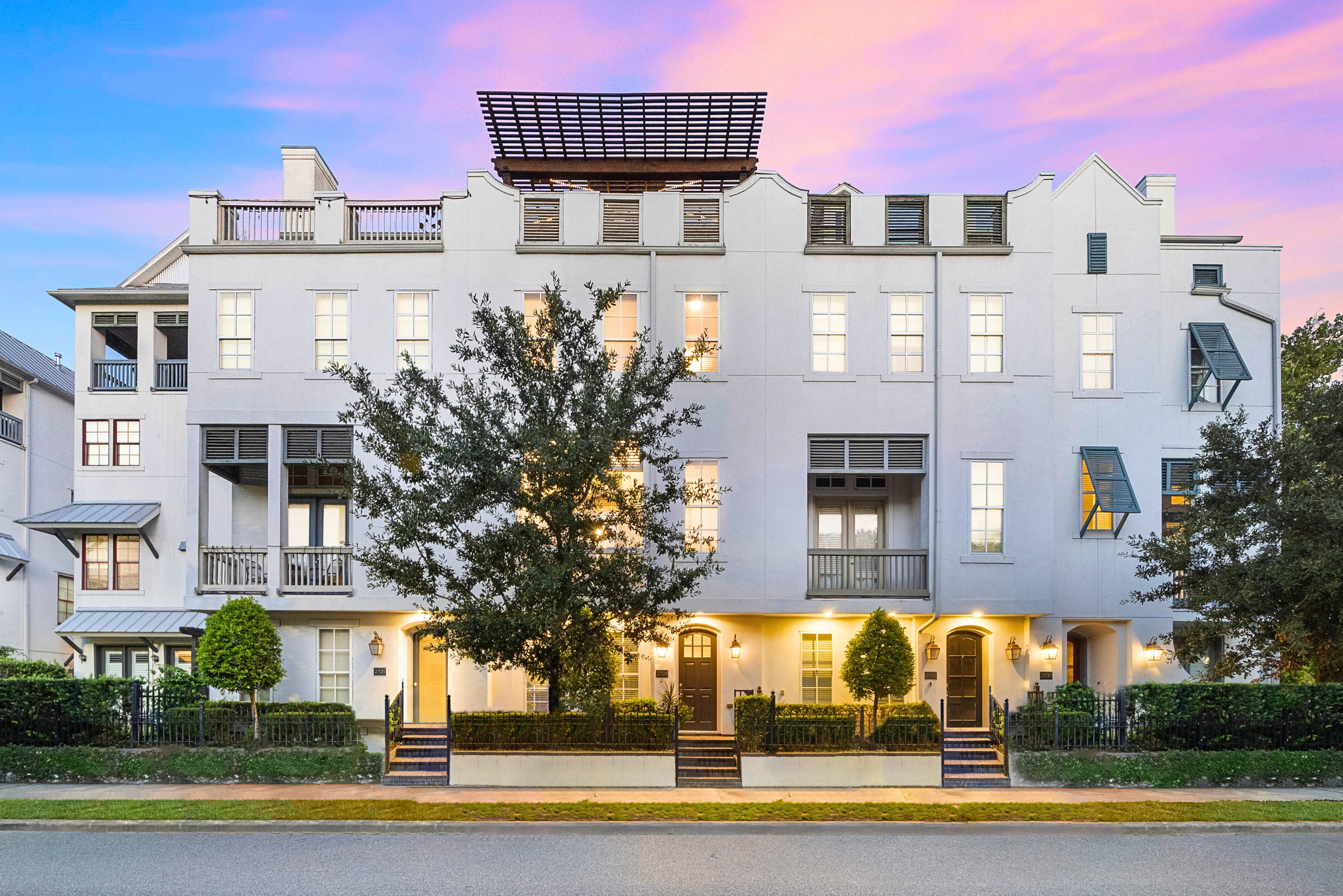 ---
Let The Heights Neighborhood Experts Guide You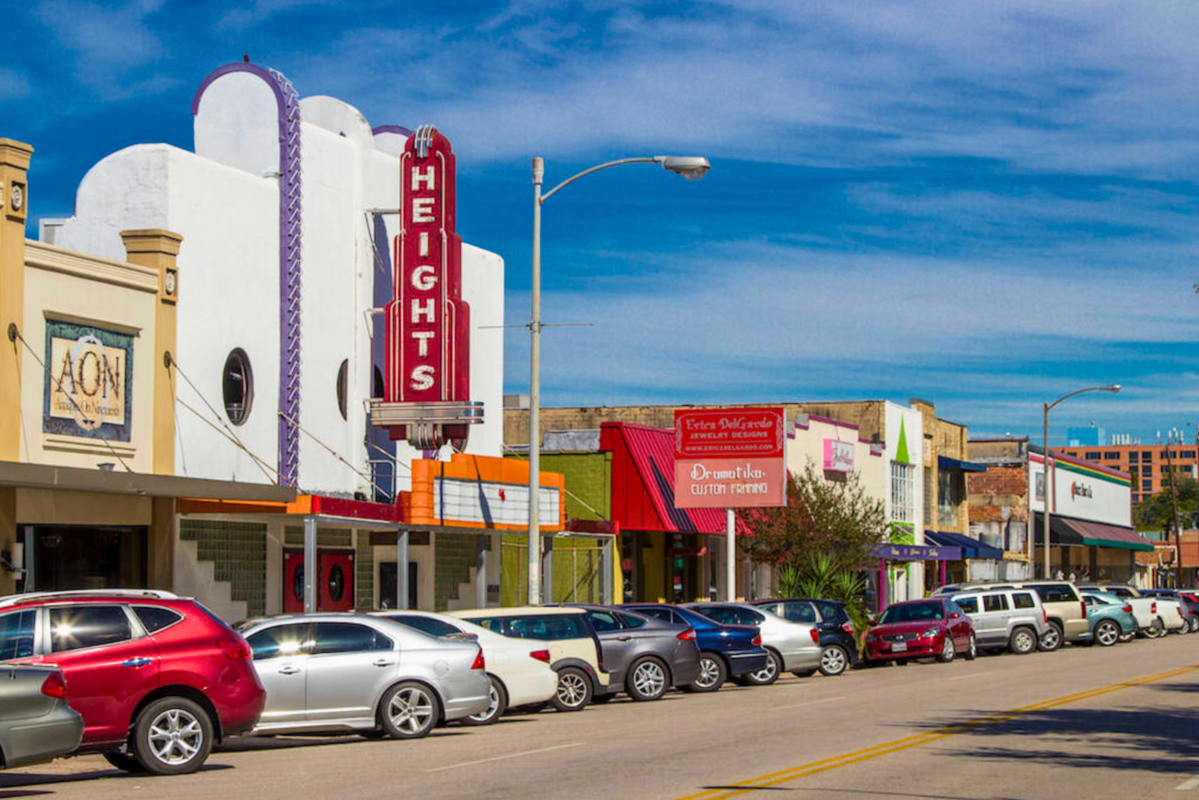 "We absolutely loved our experience working with Paige, Brenda, Courtney & Holly. They were SPECTACULAR! They managed the entire process and made everything so easy for us. The staging, photography, and virtual tours were amazing – I hardly recognized our house! They know the Heights intimately and were able to sell the lifestyle, the community and the commute. We couldn't have been happier and would highly recommend them to anyone!" - Will & Rebecca Green
When entrusting your home to a Realtor, it is important to deal with only the best in the industry.
Houston Properties has been selling homes in Houston, including the Heights, for over a decade.
We have gathered a lot of data from the neighborhoods we've handled, which we've compiled to offer a convenient resource for buyers and sellers like you.
Our Houston Heights Neighborhood Guide provides everything a buyer needs to know about the Heights area.
This includes insights into the history of The Heights, the neighborhood atmosphere, and the amenities available to residents. We also incorporated a list of excellent schools nearby, accessible recreational parks, as well as retail and dining hotspots, notably those in the Historic Houston Heights Shopping District.
On top of that, we help buyers and sellers make informed decisions using the latest real estate trends for different property types in the area.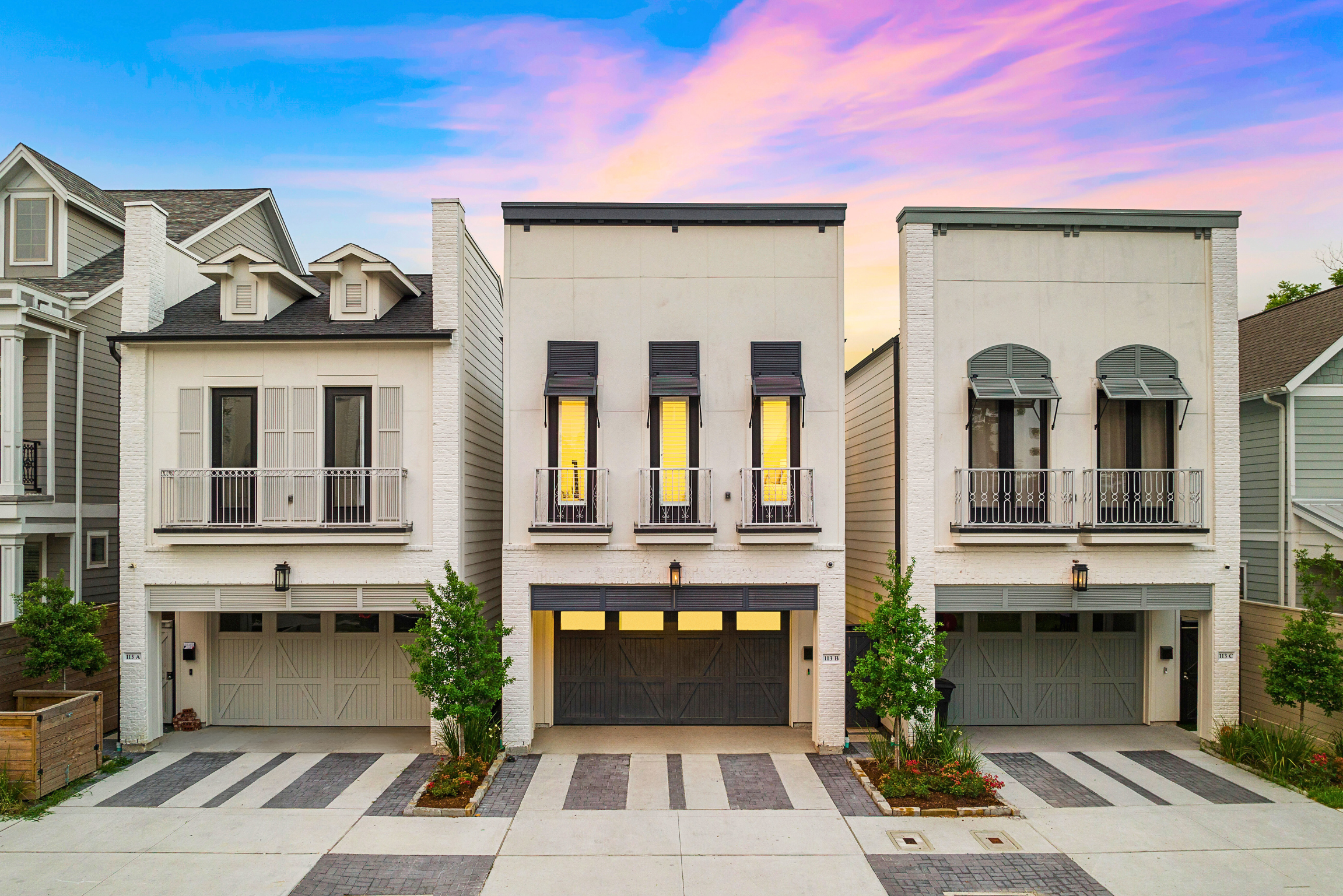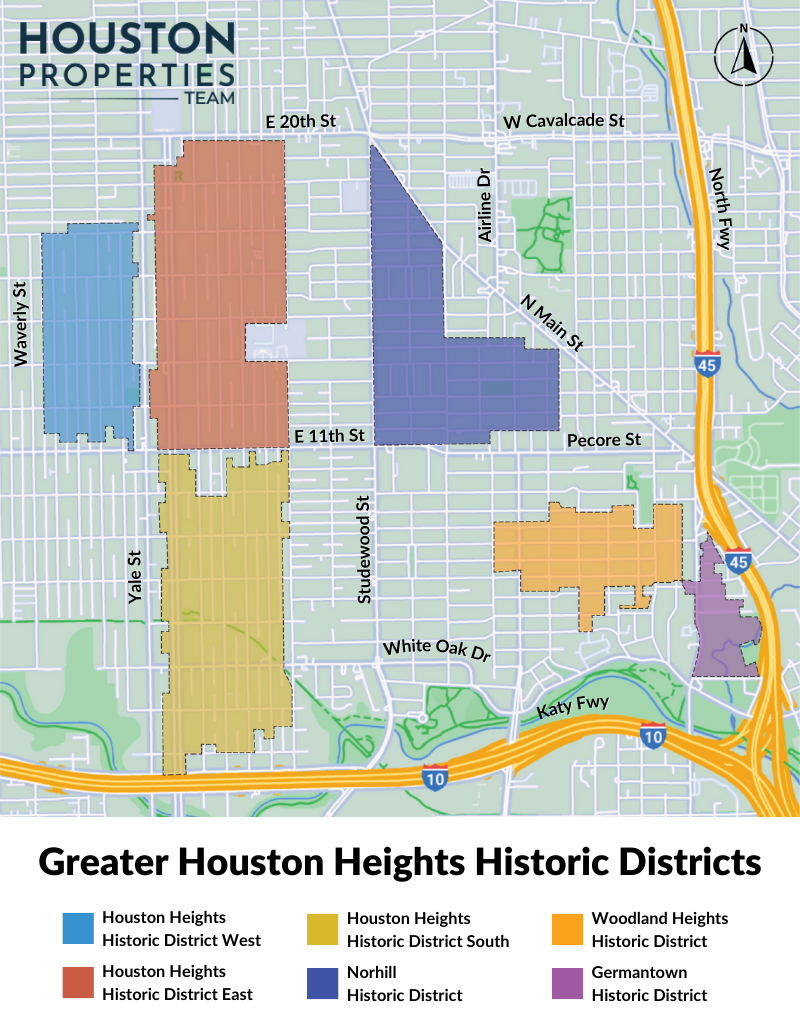 ---
Houston Heights Area Data And Historic Sales Trends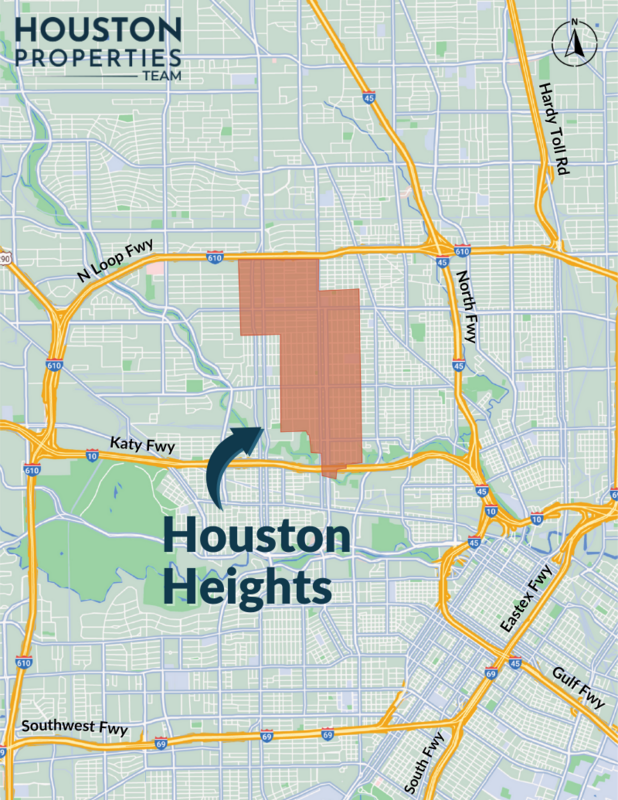 "Paige and her team are the best. She's worked with me and my husband for the last couple of years in our quest to find the perfect first home. She was patient with us throughout the process and took the time to answer all of our questions! She knows so much about the housing market so we felt very confident that we're in great hands!" - Dr. Jen Shroff
| Neighborhood | Median Home Price | 5-Yr Apprec. % | 10-Yr Apprec. % |
| --- | --- | --- | --- |
| Heights/Greater Heights | $682,875 | 31% | 53% |
A popular historic district, The Heights is one of the best areas in Houston to buy a house mainly because of its accessibility and real estate appreciation.
Houston Heights ranks among Houston's most accessible neighborhoods, offering over 450 Yelp-rated establishments, many just a few blocks away from residential areas.
The Heights is also one of the top communities in the state for fun family activities with outdoor hotspots like Heights Hike and Bike Trail and White Oak Bayou Trail.
The Heights offers excellent commutes to Downtown and other Inner Loop neighborhoods, Medical Center, Galleria, and major Houston highways. Its real estate market has been one of the best-performing neighborhoods over the past one-, five-, and ten-year periods.
Harvard Elementary (with a school zoning map covering parts of the Heights) is ranked as highly as elementary schools in premier neighborhoods such as Memorial, Tanglewood, Bellaire, and West University.
The Houston Heights Association (HHA) is one of the most active communities in Houston. They maintain historic sites, enforce deed restrictions, run the constable program, and plan fabulous activities like the Lights in the Heights tours.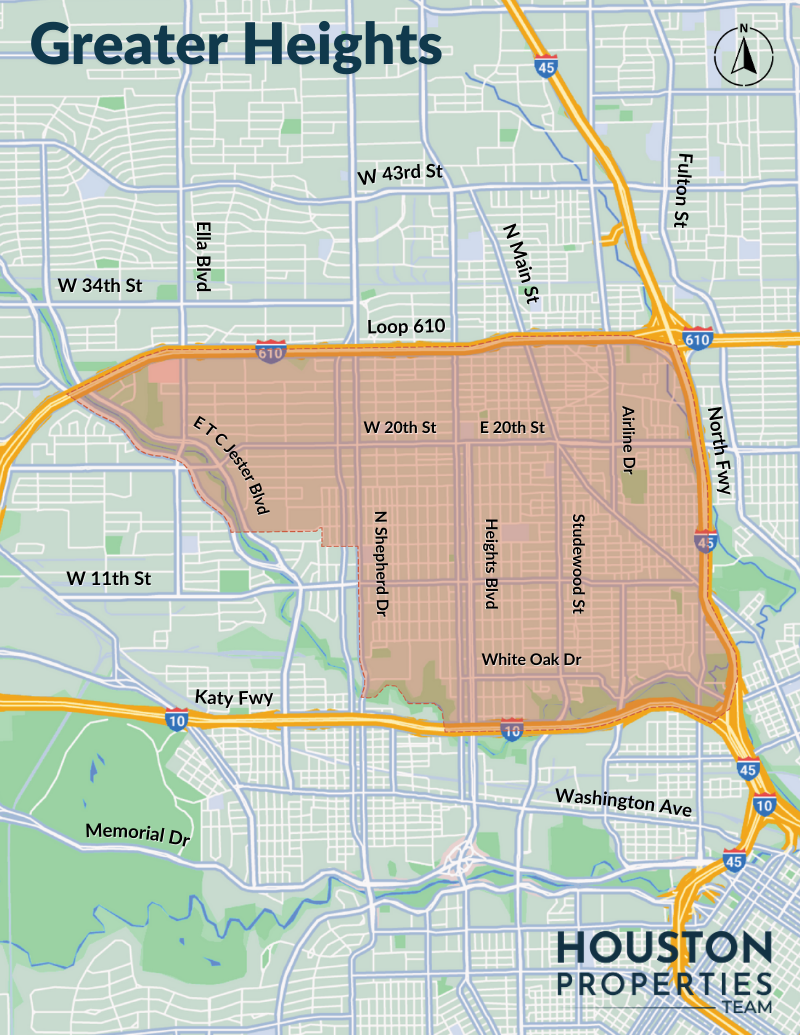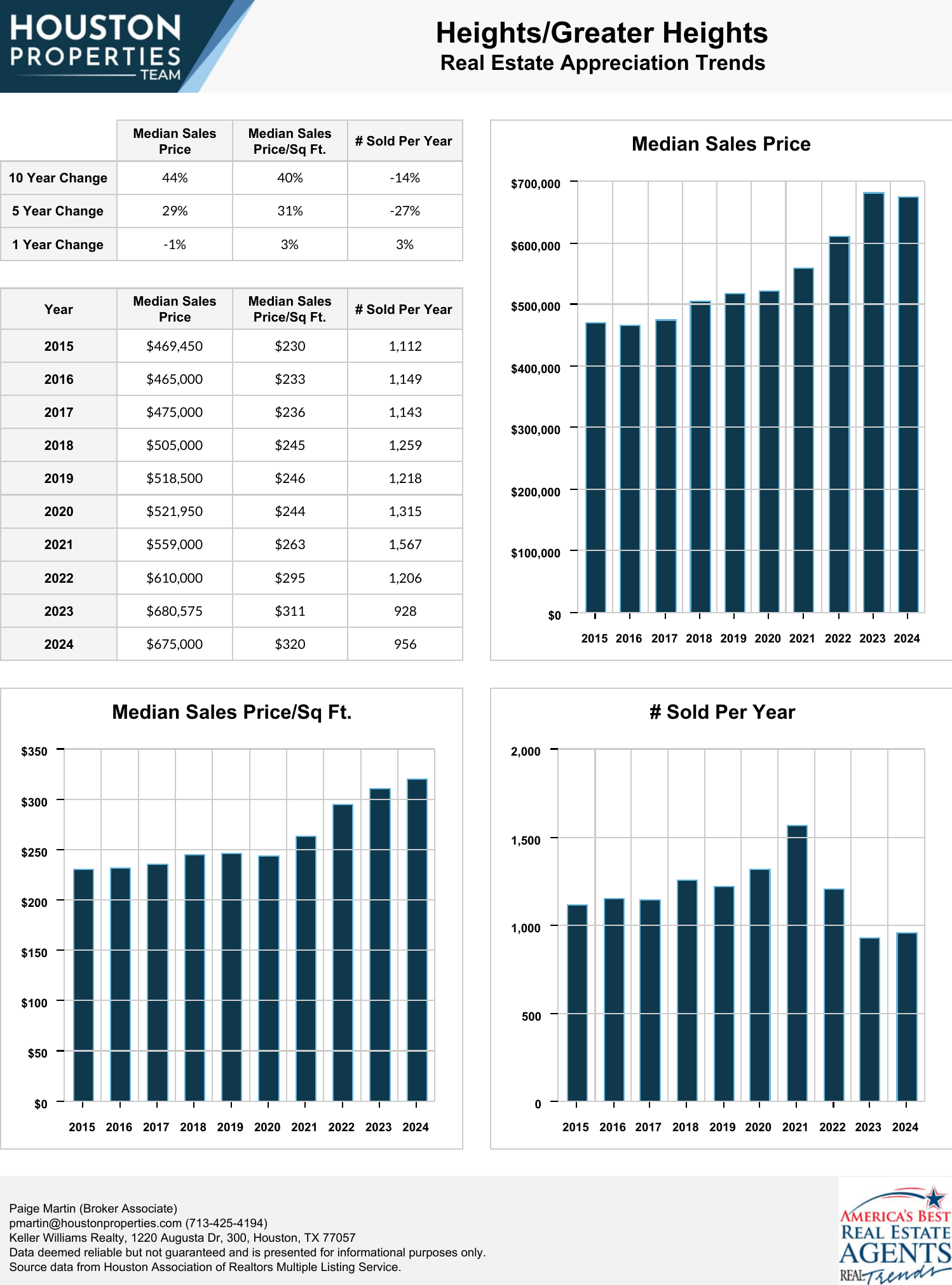 ---
Greater Heights Area Real Estate Trends & Appreciation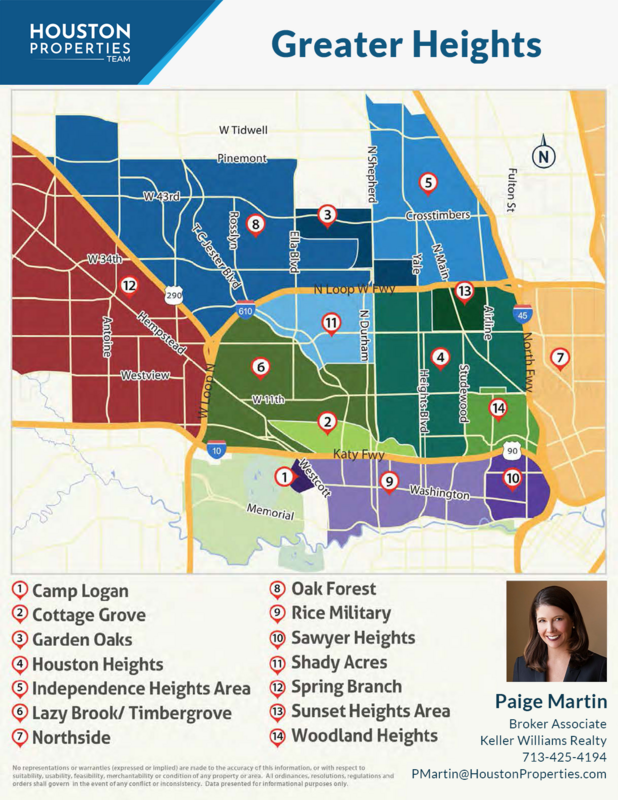 "The Houston Properties Team are data hounds. Their knowledge of the sale trends and appreciation rates in the Greater Heights area is top-notch. Paige Martin and her team are the best listing agents in our area." - G. Wellington
| Neighborhood | Median Home Price | Home Price / Sq Ft | 10-Yr Apprec. % |
| --- | --- | --- | --- |
| 1. Camp Logan | $1,100,000 | $309 | 22% |
| 2. Cottage Grove | $510,000 | $218 | 30% |
| 3. Garden Oaks | $711,250 | $333 | 78% |
| 4. Heights/Greater Heights | $682,875 | $311 | 53% |
| 5. Independence Heights | $389,990 | $223 | 160% |
| 6. Timbergrove/Lazybrook | $575,000 | $290 | 42% |
| 7. Northside | $259,000 | $182 | 29% |
| 8. Oak Forest East | $499,900 | $262 | 51% |
| 9. Rice Military/Washington Corridor | $557,500 | $235 | 20% |
| 10. Shady Acres | $525,000 | $236 | 31% |
| 11. Spring Branch | $439,997 | $214 | 51% |
| 12. Sunset Heights | $682,875 | $272 | 43% |
| 13. Woodland Heights | $978,000 | $435 | 65% |
A collection of some of Houston's most popular neighborhoods, Greater Heights enjoys close proximity to Downtown Houston and the Galleria. It also offers easy access to major freeways, keeping residents near the main entertainment and employment centers.
Headlined by its most well-known neighborhood, Houston Heights, Greater Heights has gone through major redevelopment over the last two decades. Today, it features fantastic subdivisions with a small-town vibe, tree-lined streets, and well-kept yards, as well as a collection of beautiful single-family homes, bungalows, and townhomes.
Greater Heights is a "super neighborhood" located in north-central Houston and has experienced some of the best real estate appreciation in Bayou City.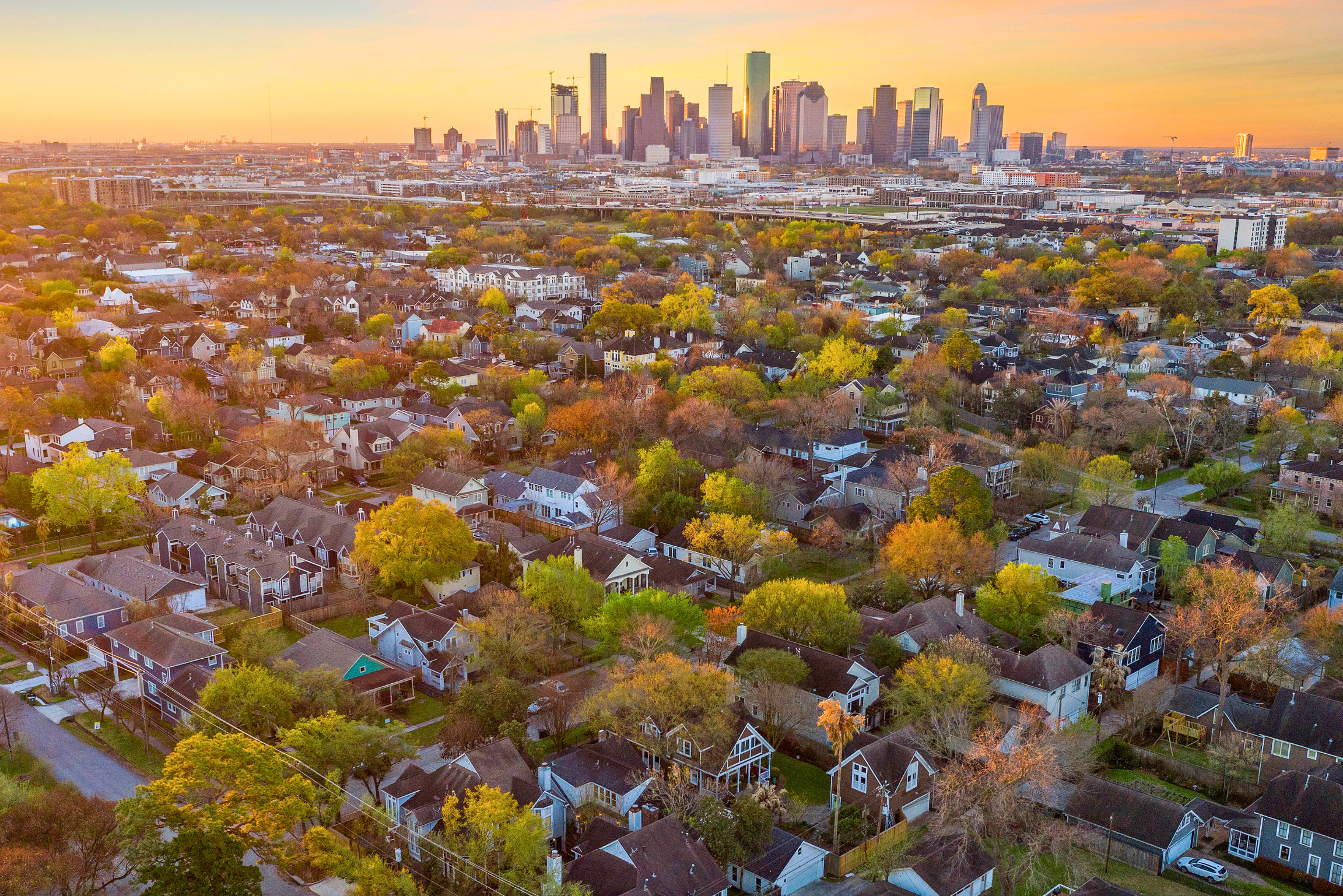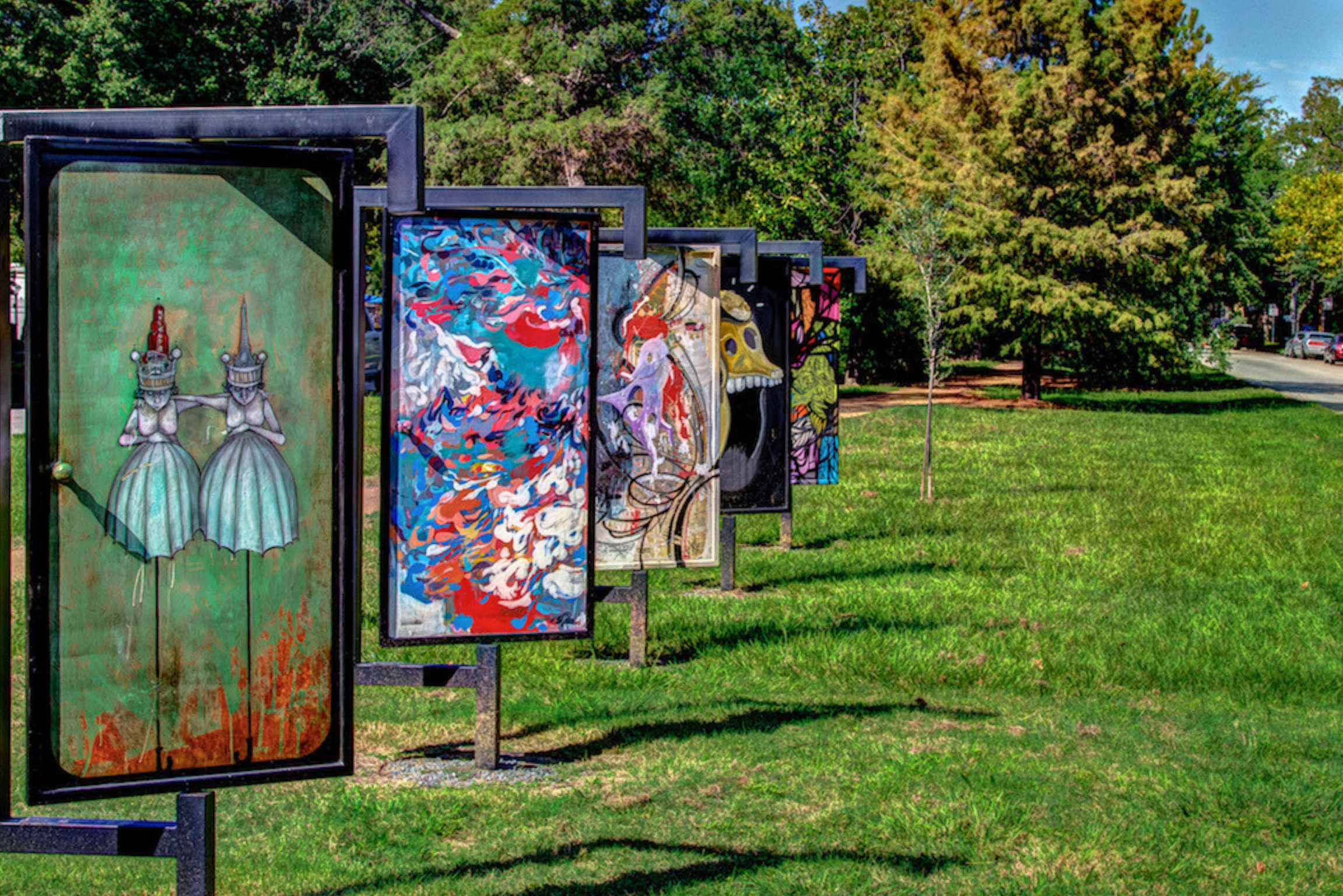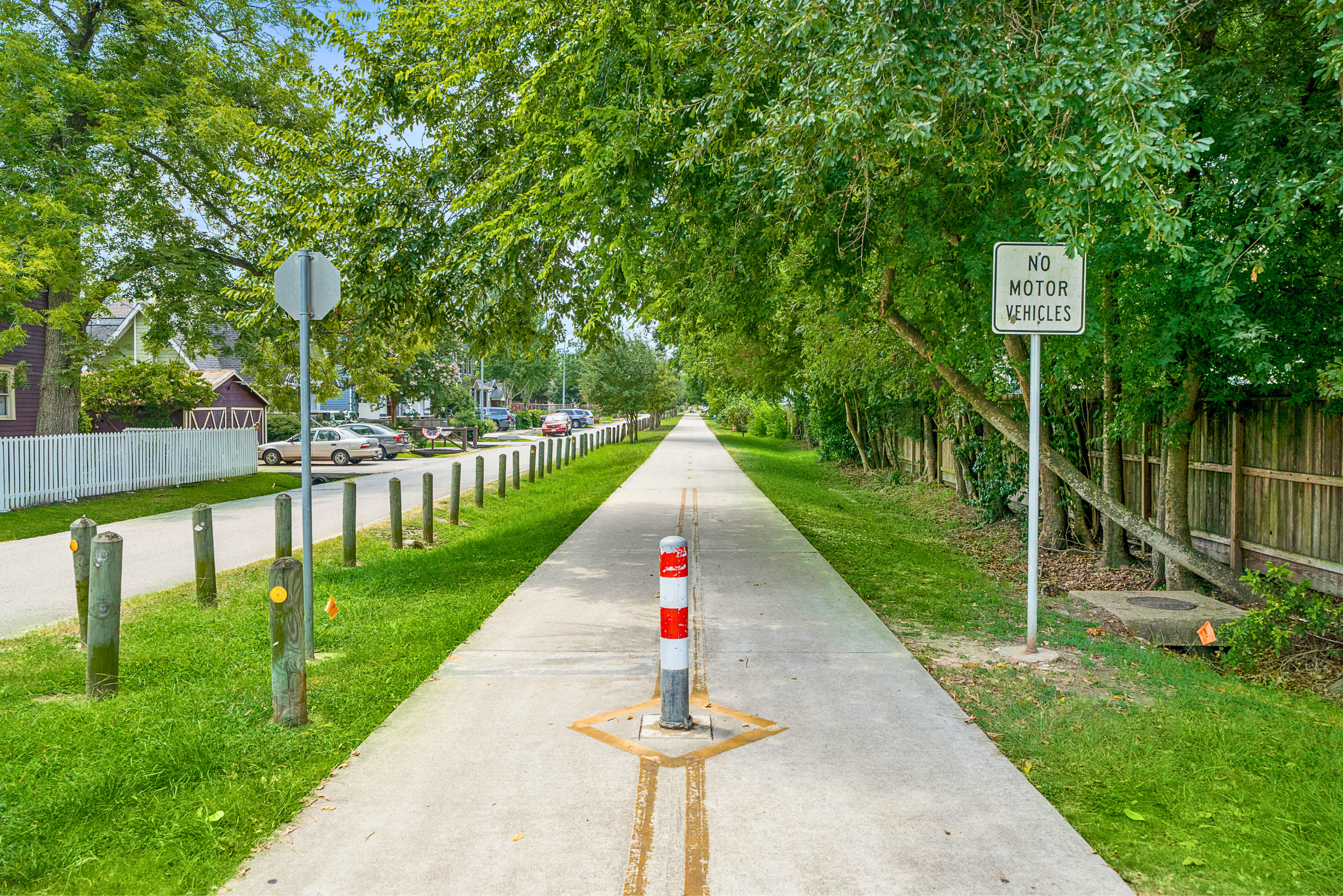 ---
Avoid These Top 9 Heights Home Selling Mistakes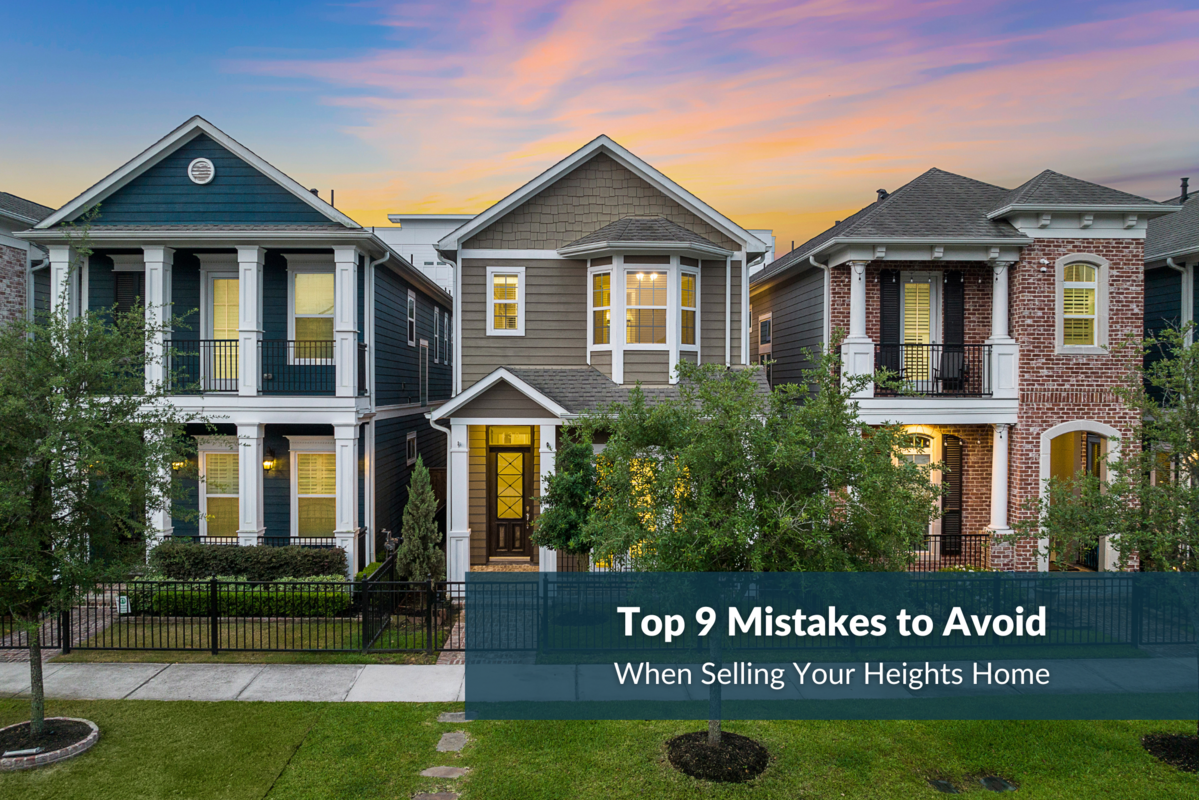 "Our experience working with the Houston Properties Team was exceptional. From day one, we felt as though we had a personal team handling the sale of our home. They consistently provided us with reports and advice on how to proceed. All their efforts not only led to a successful and lucrative close but also eliminated a great deal of the anxiety and pressure." - Arpita Niranjan
"My home didn't sell. Now what?"
The Houston Properties Team takes pride in its exceptional listing platform, carefully built over the course of a decade. With our vast amount of research, years of experience, and intensive preparation methods (our to-do checklist for listings has 9 phases and 457 rows), we've mastered the art of selling your Houston Heights home at its highest price in the least amount of time.
Our approach is guided by a single, enduring principle: We avoid making mistakes.
So if you find yourself asking the question in the first line, the best course of action is to pinpoint the costly errors to steer clear of when re-listing your Houston home.
This article analyzed 815,494 listings (including those that didn't sell) and outlined the top 9 Houston home-selling mistakes, from low-quality photos to listing errors, and more.
With this seller guide, you can find out what NOT to do the next time you sell your Heights home. Simply contact the Houston Properties Team for a smooth, error-free home-selling process with some of Houston's top Realtors.
---
Sell Your Heights Home Fast: Top 10 Home Staging Ideas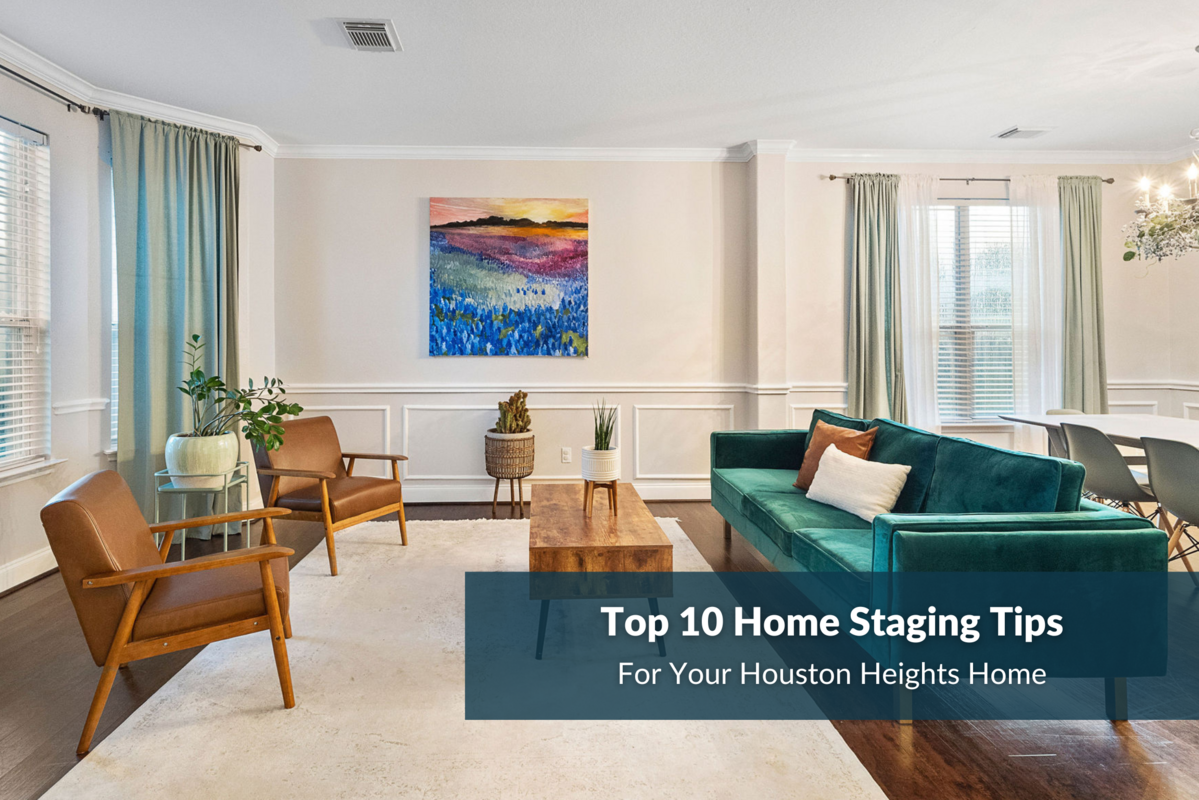 "The Houston Properties Team is fantastic! I used to live in a townhome community. My neighbor's home came on the market weeks before we listed ours. My home sold and theirs is still sitting on the market (now a month after our closing!) Their marketing program works. I'd highly recommend them to anyone who wants to sell their home." - Brian Donaldson Shell International Exploration & Production
One of the most critical components that will help sell your home faster for more money is simple.
You need exceptional listing photos.
Taking the value of good listing photos for granted or neglecting to produce high-quality photos of your Heights home is one of the most costly mistakes home sellers can make when putting their home on the market.

In fact, 93% of buyers consider photos as the most useful information to turn to when searching for a home. Consequently, homes that have high-quality listing photos end up selling 32% faster.
Staging a home properly is one (often overlooked) component of taking great photos.
According to the National Association of Realtors, 40% of buyer agents agree that home staging materially impacts whether their buyers want to visit a home.
As part of the Heights Home Sellers Guide Series, we provide the 10 best home staging ideas (along with photos) to make your Heights home look fabulous in listing photos.
---
Increase Home Value: Listing Checklist For Houston Heights Sellers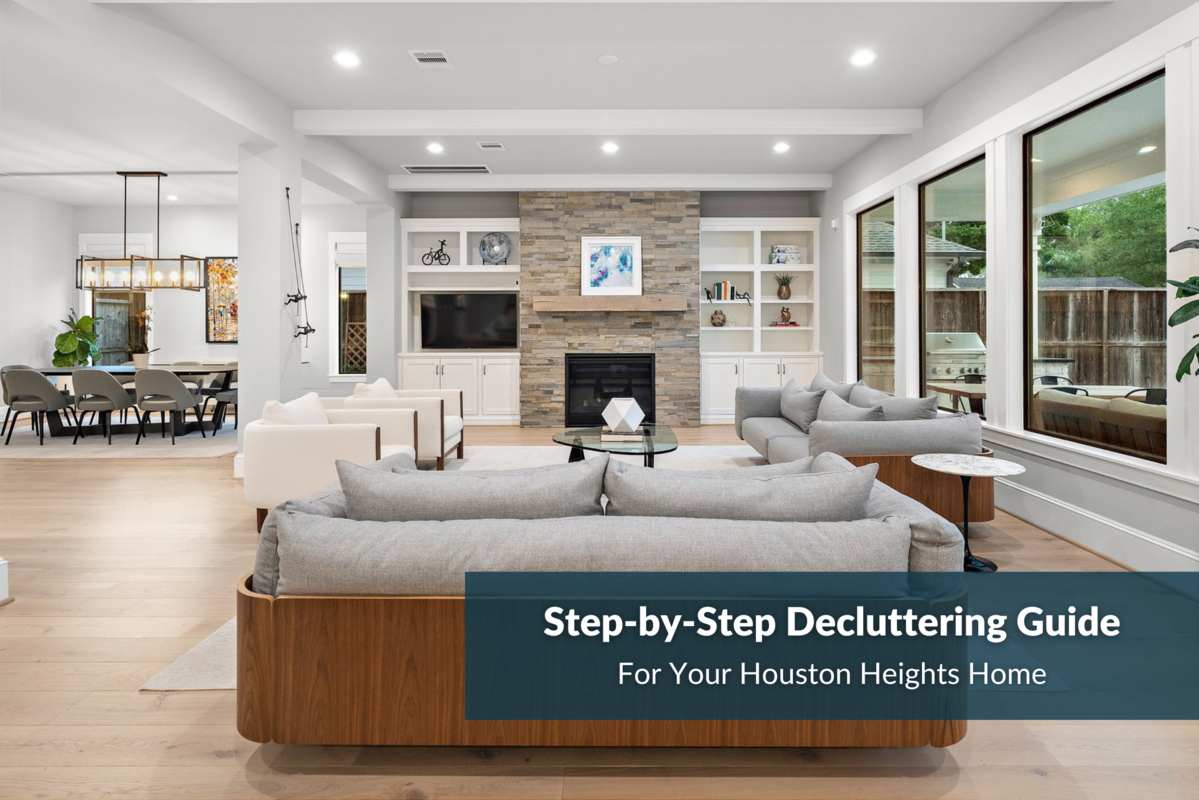 "This was my first home sale and I was very fortunate to have had Yolanda, Jerico & the entire Houston Properties Team on my side. They understood that I wasn't fully familiar with the ins and outs of the process and made sure to explain everything to me. I was kept informed at all times, and because I lived in a city other than where the property was located, they took care of everything. They made sure the house was show-ready, coordinated with my tenant, picked up paperwork from the Homeowners Association, sent all documents to me via email, and utilized electronic signatures whenever possible. I highly recommend the Houston Properties Team!" - Catherine Ortbalt
Getting your Houston Heights home to look impressive in the listing photos requires different levels of home improvement and renovation, depending on the state of your property.
However, there is one basic home-selling tip that you can do with next to no cost that almost every lived-in home needs:
Decluttering.
Why is decluttering your Heights home before listing and showing so important?

Having a clutter-free, clean, and spacious home makes it easier for the buyer to imagine themselves living in it. The sooner they can visualize their lives in your property, the less time they'll spend on the market.

Simply put, decluttering can increase the value of your home by about 3-5%. A disorderly home is unappealing and less impactful. Buyers may use the clutter as leverage to negotiate for a lower price.
While decluttering seems like a daunting task, it's a home improvement tip that can pay off immensely.
To make the job less overwhelming, we put together a handy step-by-step decluttering checklist that will guide you through each area of your home. From preparation to finishing touches, you can print out our checklist and get closer to solving the problem of how to get your house ready to sell.
---
Sell Your Heights Property With These 20 Home Renovations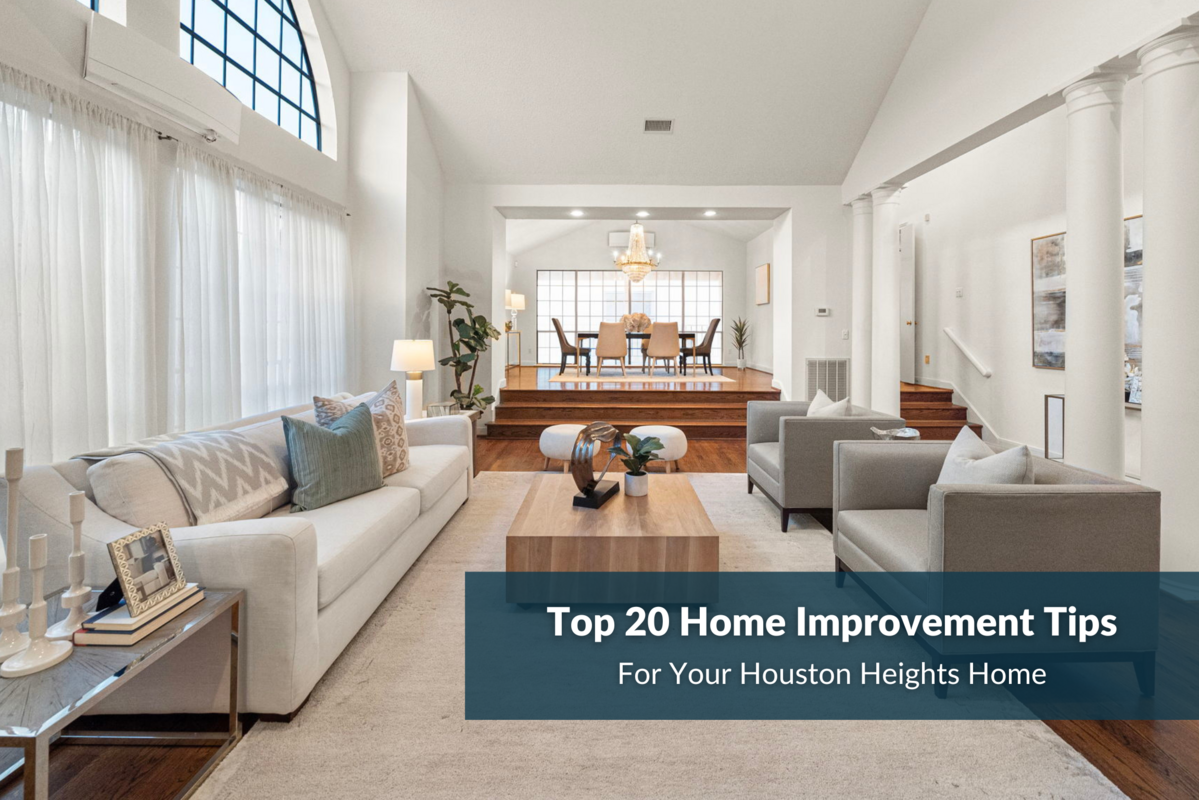 "The Houston Properties Team offered exceptional resources and guidance. Their staging, photography, and marketing were unparalleled. We even joked that the online pictures couldn't have been of our house! They attracted numerous buyers, and luckily, we received multiple offers to consider. They assisted us in selecting the best offer and negotiated vigorously on our behalf. In addition, they secured a free leaseback, granting us time to find our new home after closing. We highly recommend them for real estate needs." - Jeff, Cinda & Billy Long
The Houston Properties Team knows how to sell your home fast and for top dollar.
Raising the value of your Heights home requires home renovations and home improvement projects to compete with the "fresh and brand new" vibe of newly-constructed properties.
However, a lot of factors influence the type of renovations to be done: location, property type, budget, and more. There is also the idea of cost vs. value to consider when making your decisions based on how much you can recoup from your home improvement investments.
With 15 years of experience and over a thousand homes sold, this article shares expert advice on which renovations are right for you, depending on your location, property type, and timing. We have covered the top 20 home improvement projects and renovations that can help you sell your Houston home very fast.
Our list is categorized into the following budget ranges:

Free

Under $500

Under $5000

Above $5000

Plus 2 BONUS Sections:

A home renovation checklist for homes recovering from flooding

Your own printable home improvement checklist to keep you on track
---
Heights Home Preventive Maintenance Tips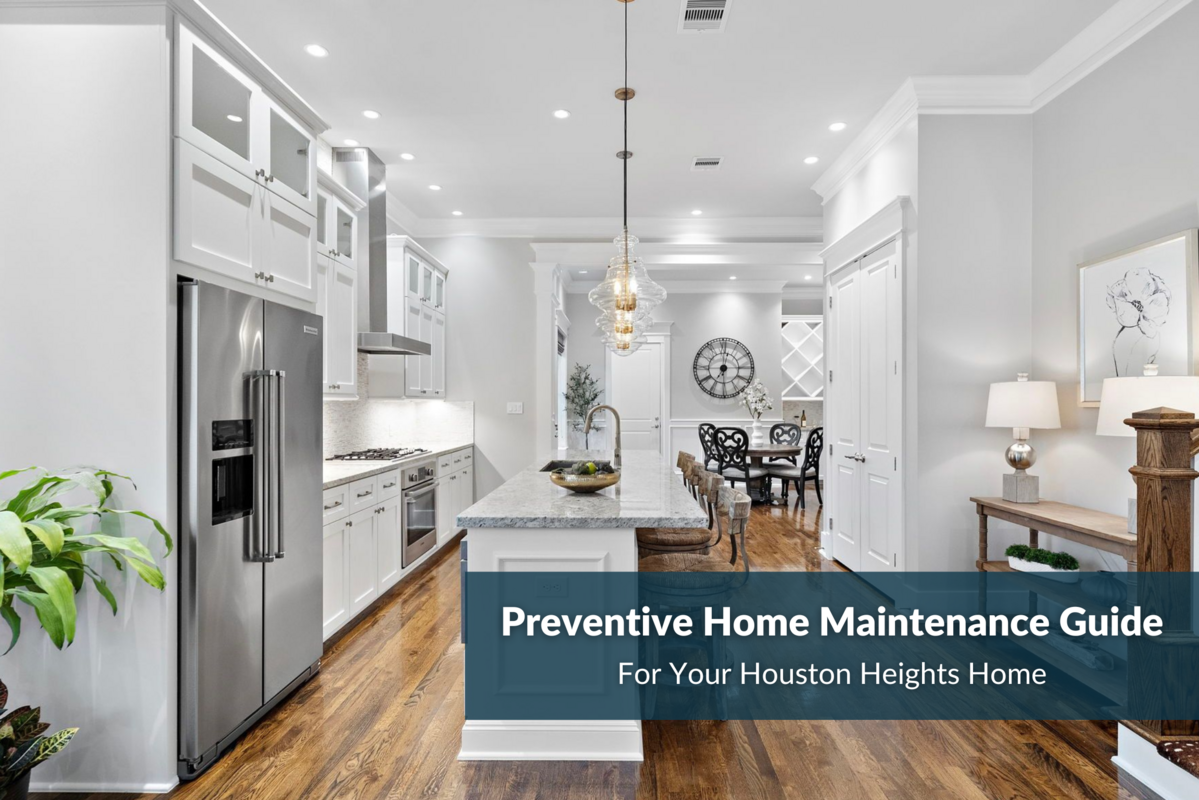 "We recently closed on the sale of our home with the Houston Properties Team representing us. They provided excellent resources and guidance to prepare our property for listing and to ensure the highest return. The team kept us regularly informed throughout the process and always represented our best interests." - Eric Gronkberg
Through our extensive marketing program, exceptional listing photos, and years of experience, we have sold homes in Houston Heights at a faster pace and for higher values.
Another one of our "trade secrets"?
Thorough research and preparedness.
We believe in front-loading the work and making necessary preparations before initiating the home-selling process. This enables us to advocate for your best interests and negotiate effectively on your behalf.
This means taking care of the "little things" that can grow into bigger headaches if not properly dealt with.
Performing preventive maintenance on your Heights home can help you get a clean inspection report, which results in smoother negotiations during the option period. It also gives your buyers a better impression of your home during showings and open houses.
In this article, we gathered data from expert realtors and inspectors to create a comprehensive preventive maintenance guide so you can do the "little things" too.
The list is grouped according to how often you should do these maintenance tasks (monthly, quarterly, biannually, and annually), but if you don't have time to read through the whole guide, check out the top section that lists the top 6 preventive maintenance items you should take care of right away.
---
The 10 Best Heights Home Interior Maintenance Tips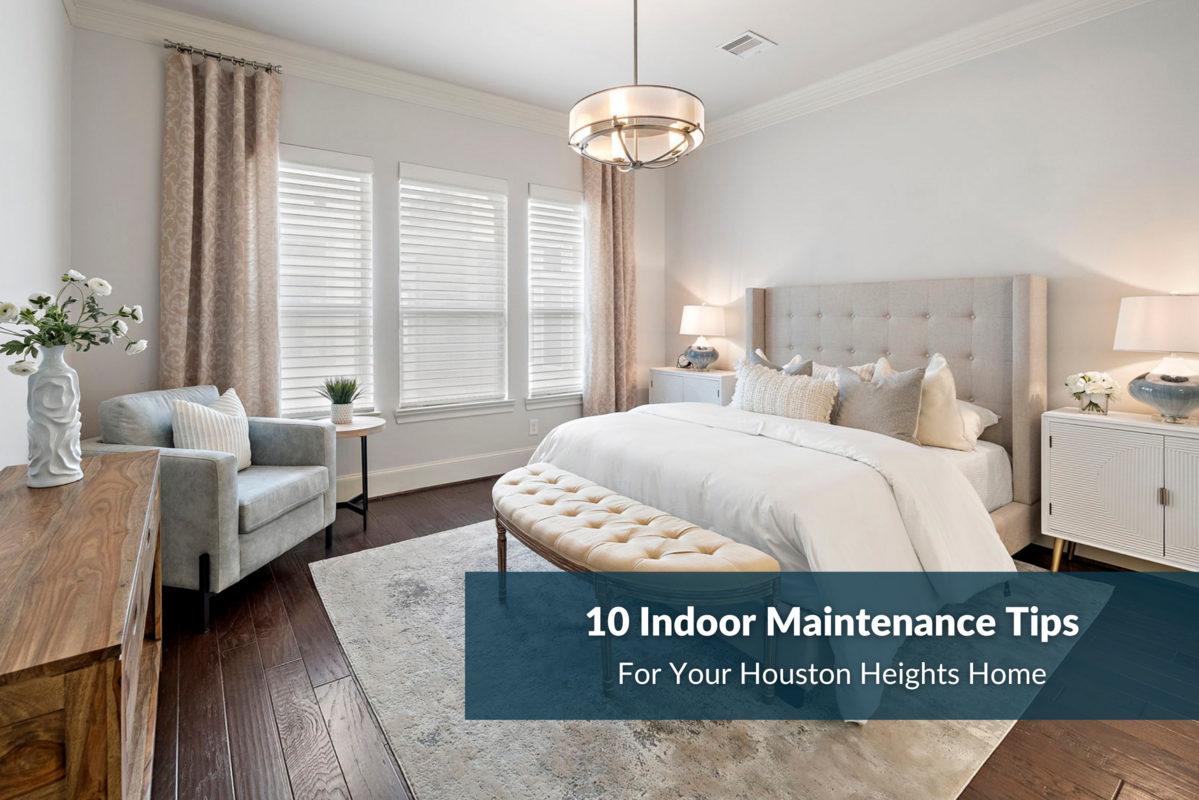 "Paige demonstrated all the qualities you want in a Realtor—knowledgeable, attentive, responsive, and patient. She put us into our first dream home, and due to that experience, we've returned to her time and again for our other real estate needs. While she focuses on completing your deal, her endgame is to ensure her clients' needs are preserved and satisfied." - Peter McGillivray & Jillian Jopling
Getting the best deal for your Houston Heights home in the least amount of time is all about taking good listing photos and increasing its value.
One home seller tip that can help you do both is performing consistent and habitual home maintenance.
Why is this so important?
Home maintenance increases the value of a house by about 1% each year.

It also saves you money. Specifically, for every dollar you spend on maintaining your home, you save about $100 on future repairs.

Buyers seeing a home where everything runs perfectly tells them that it's well taken care of. If they see the opposite, even the most minor problems can lead them to think that there are bigger headaches looming if they decide to make an offer.
While sellers often place more emphasis on exterior home maintenance to establish a strong first impression through curb appeal, it's crucial to acknowledge that indoor upkeep is equally vital and goes beyond mere vacuuming throughout the house.
This seller guide tackles the top 10 things you can easily do while stuck at home and looking to be productive. These home maintenance tips can raise home value, save you time and money, and help you sell your home fast for top dollar.
---
Meet the Best Heights Realtors: Paige Martin & The Houston Properties Team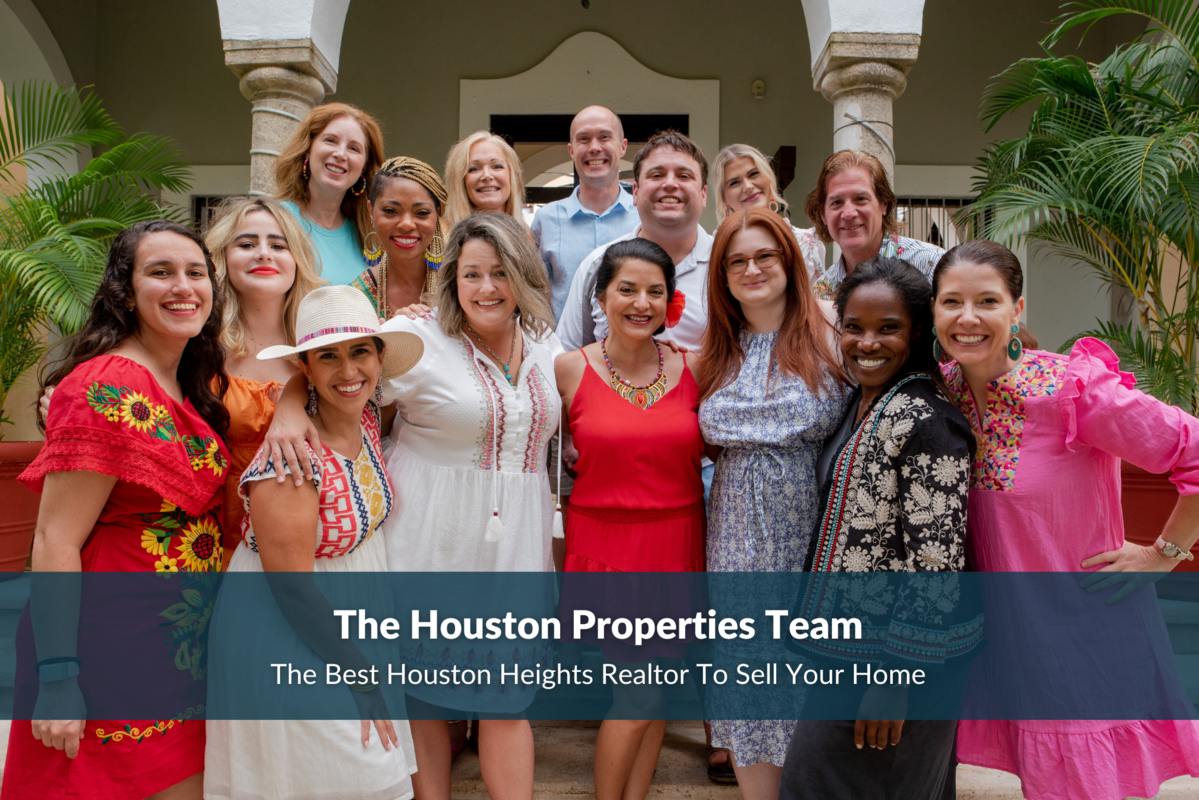 "Every single member of the Houston Properties Team was a delight to work with. They are always available, attentive, and active in the pursuit of the right buyer. Their advice was spot-on and helped us sell our home in just 5 days. Best of all, when it really mattered, they bent over backward to ensure an easy closing. We cannot thank them enough. If you want a smart team with a solid understanding of the market on your side, I recommend you hire the Houston Properties Team—they won't let you down." - Linda Chang
Selling a home is one of the most important life decisions you can make. Your Houston Heights home is a great investment that you want taken care of. When you sell it, you will want the best deal possible in the least amount of time.
To achieve that, you need to work with the best.
The Houston Properties Team—with over $750 million in sales and 15 years of experience under our belt—has proven over time that we know exactly how to get top dollar for your home fast.
Our unfair advantage? We care more.
As the #1 boutique real estate team in Houston with a pool of top-rated Realtors, we can guarantee you the following:
Candid advice

Expertise

Complete data

Network of experts
In this article, get to know Paige Martin, the top Realtor in Houston, and the rest of our Realtor pool. Know the benefits of working with a team and why the Houston Properties Team has the best listing agent you can hire to sell your house fast.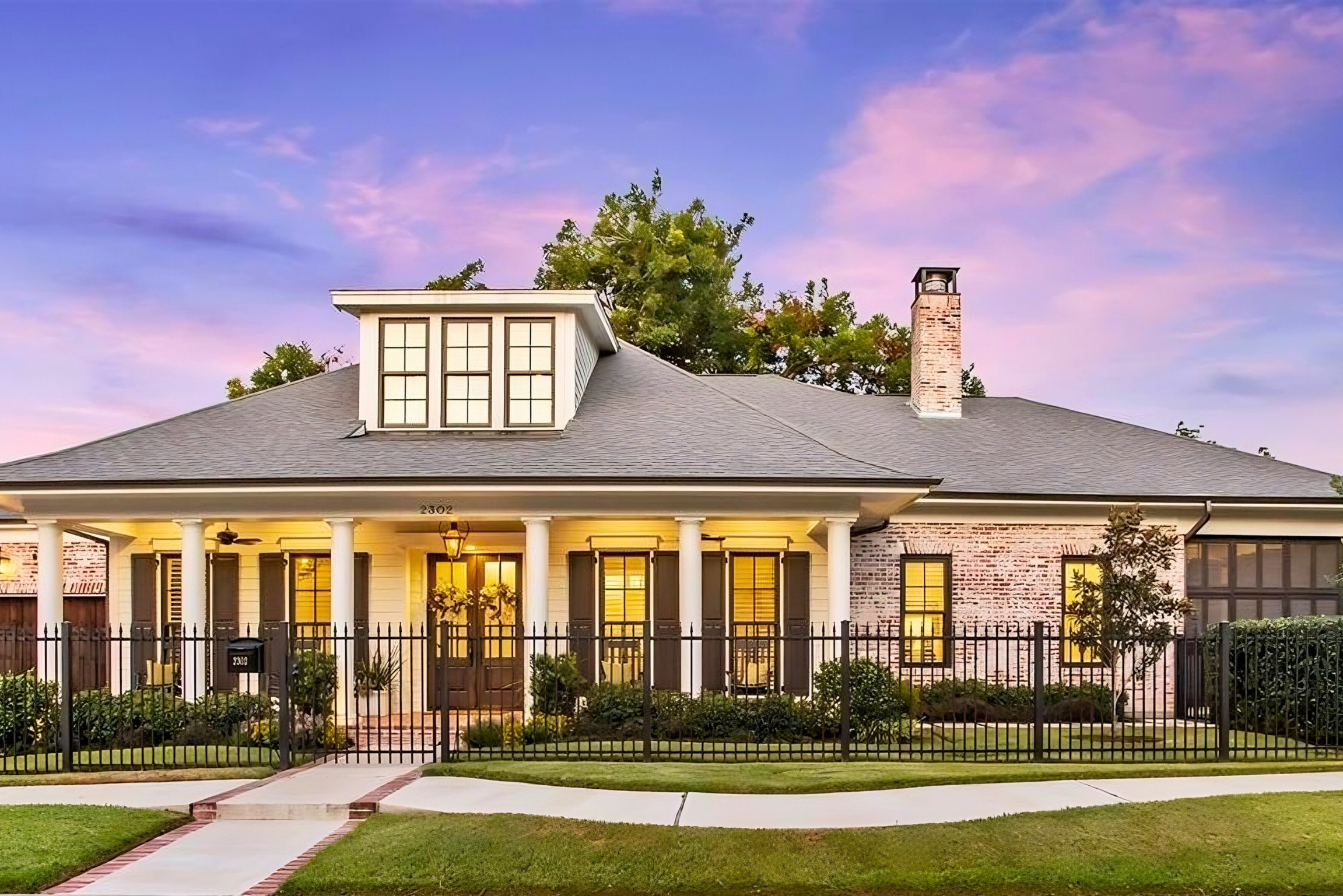 ---
Best Houston Real Estate Resources
---