Greater Heights Houston Map, Neighborhood Guide
Greater Heights is a Super Neighborhood located in north central Houston. Centered around the Houston Heights, many of the subdivisions within Greater Heights are inside the Inner Loop.
The Greater Heights has experienced some of the best real estate appreciation in Houston, as this area allows easy access to Houston's four major job centers (Downtown Houston, The Galleria, The Medical Center, and The Energy Corridor.)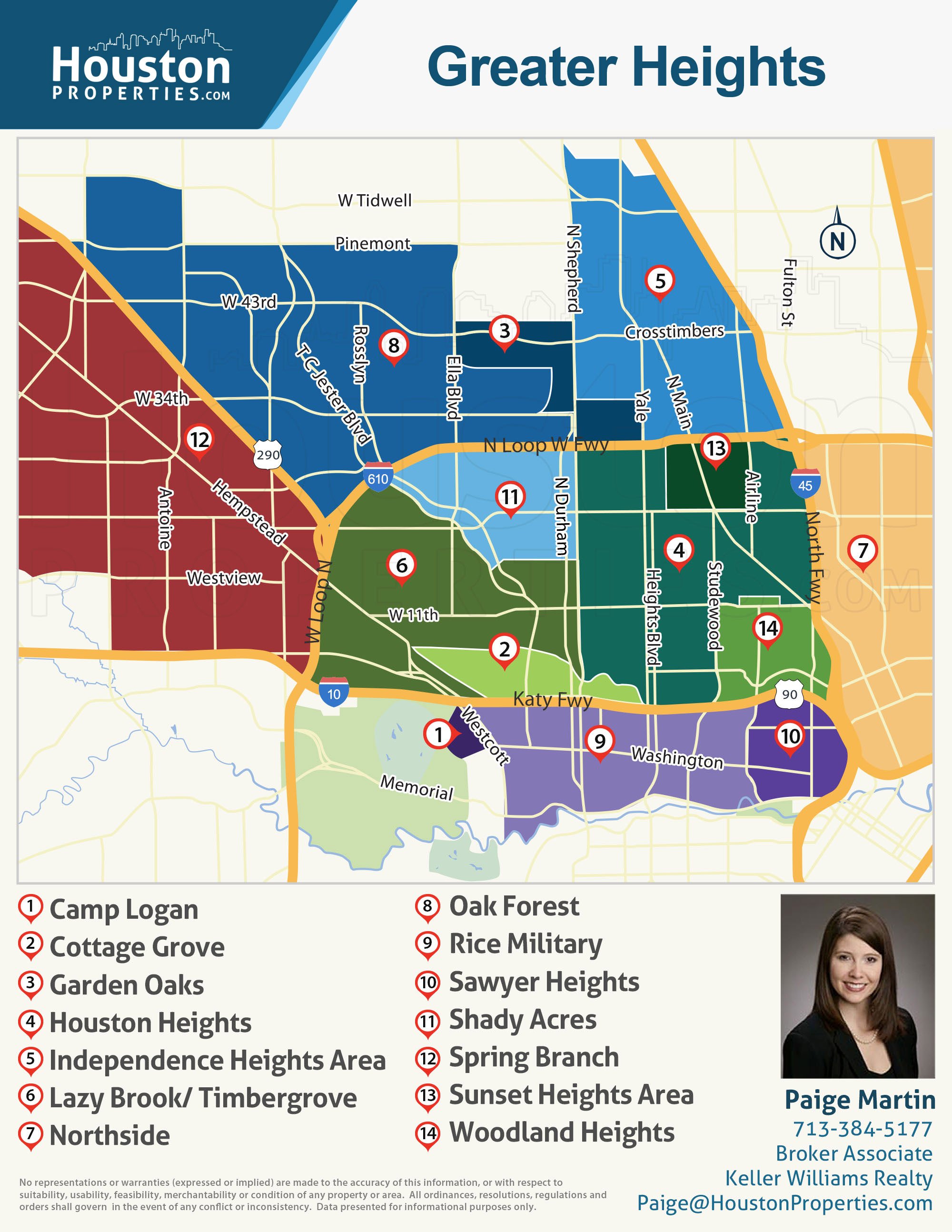 Greater Heights Houston Neighborhood
A collection of some of Houston's most popular neighborhoods, Greater Heights enjoys close proximity to Downtown Houston and Galleria. It also has easy access to major freeways, keeping residents near the main entertainment and employment centers.
Headlined by its most well-known neighborhood, Houston Heights, Greater Heights has gone through major redevelopment the last two decades. Today it features fantastic subdivisions with small-town vibe, tree-lined streets and well-kept yards, as well as a diverse collection of beautiful single-family homes, bungalows and townhomes.
Northside Village
The Greater Heights is centered on the area's largest neighborhood, Houston Heights. Houston Heights, commonly referred to as "The Heights," was Houston's first master-planned community. The developers aimed to create a residential area where everyone could live and work within a close community setting.
In 1892, the grand entrance to the community was constructed, known today as Heights Boulevard. Stately Victorian mansions were constructed along the boulevard.