5 Key Houston Heights Real Estate Market Trends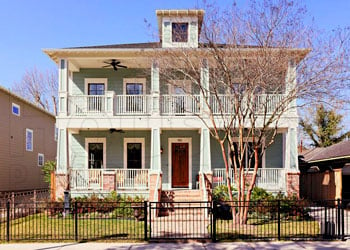 Houston Heights is an upscale Houston neighborhood of over 3,700 homes found North of the I-10 highway, South of Loop 610 and West of Highway 45. Launched by real estate developer Oscar Martin Carter in 1891, Houston Heights is one of Houston's first master-planned communities.
Houston Heights has been one of Houston's best performing neighborhoods in real estate. Homes in The Heights have appreciated significantly over the last 10 years and developers have started building more single-family and townhomes to meet growing demand.
The Houston Heights Real Estate Appreciation Report below outlines just how well Heights homes have been doing the last 10 years. Showing figures from 2003 to 2012, the report brings us 5 interesting trends for Houston Heights real estate.
Houston Heights Resources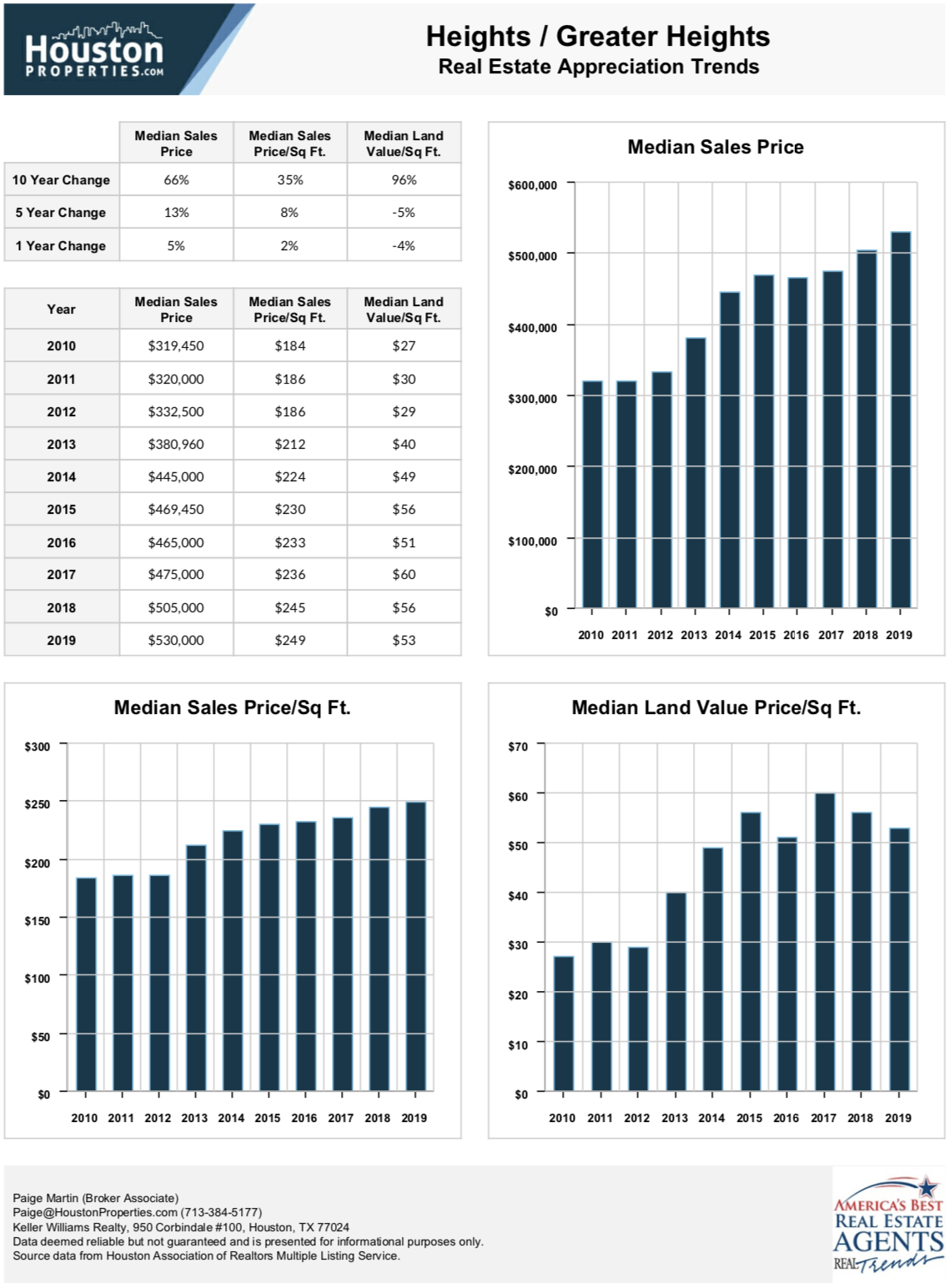 5 Interesting Trends In Houston Heights Real Estate
1. Houston Heights homes bought in 2003 have almost doubled in value in 2013.
With a 41% increase in average price per square feet between 2003 and 2012, homes in The Heights bought 10 years ago have almost doubled in value. A home worth $229,000 in 2003 jumped to $400,000 in 2012.
2. Houston Heights homes jumped by almost a quarter of its price in just one year.
Houston Heights homes' median sales price surged by 21% in 2012. In dollar volume, this is equivalent to an increase of nearly $70,000. It is also one of the highest appreciation rates in Houston last year.
3. Houston Heights properties remain stable despite the recession.
Over the last 10 years, the value of Houston Heights homes surprisingly remained stable. The data actually even pointed to a 7% increase in median price sales price between 2008 to 2012.
4. Land value per square feet in The Heights has increased by a whopping 64%.
A better indicator of property value, land value per square feet in the Heights surged by 64% the last 10 years. The $19 land square per square feet value from 2003 has ballooned to $32 in 2012.
5. Trends project a strong 2013 for Houston Heights real estate.
Forbes data show that around 50,000 people relocated to Houston in 2012, with 4,000 more moving to the city each month this year. Home inventory is at its record-low of 3.3 months. However, 28,000 new homes are set to begin construction by the end of the year. The 10-year report (specially last year's 21% surge) support the optimism for a strong 2013.