Guide To Hyde Park Luxury Real Estate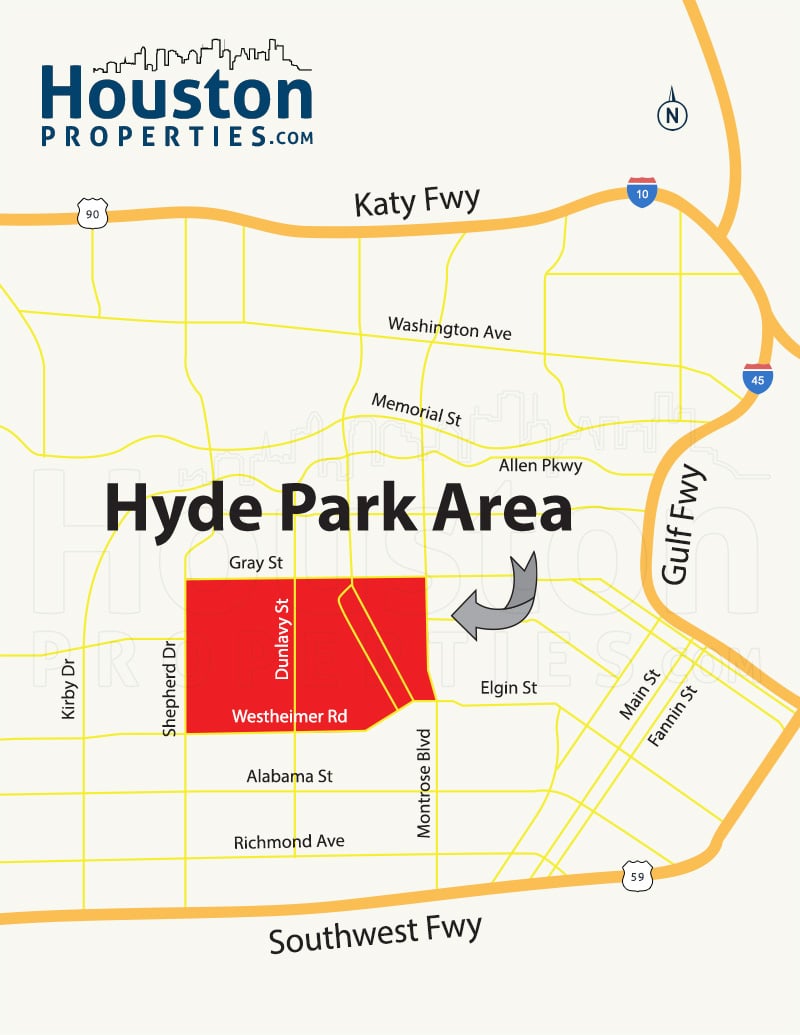 Located in an area known for its culture and history, Hyde Park luxury real estate is an interesting mix of old Victorian manors, chic lofts and condos, and newer custom-built homes.
Established in 1893, Hyde Park is one of the oldest neighborhoods in Houston and is also one of the many neighborhoods that make up Neartown/Montrose area. Hyde Park homes are among the most desirable due to the following:
Excellent location: Located within one of the Houston's most accessible neighborhoods, Hyde Park is centrally located near key areas like Downtown and Medical Center.
Proximity to shopping and entertainment options: The Galleria and the River Oaks Shopping Center are within driving distance of Hyde Park luxury real estate. Houston's cultural center, the Museum District, is a stone's throw away south of the Southwest Freeway.
Great dining and nightlight options: With Montrose's vibrant street scene and nightlife just a few steps away, Hyde Park residents have plenty of options from which to choose.
Eclectic mix of homes: Mirroring the area's "anything goes" vibe, Hyde Park homes for sale can range from elegant single-family homes, luxury condos and townhomes, and gorgeously updated manors.
Hyde Park's tree-lined streets, active civic association, and great schools are also factors that add to the neighborhood's charm.
Contact Paige Martin, head of the Houston Properties Team & Broker Associate at [email protected] or 713-425-4194 for more information about Hyde Park luxury real estate.
Hyde Park Houston Resources:
For more information on available Hyde Park luxury real estate call Paige Martin at 713-425-4194 or email [email protected].
Hyde Park Luxury Real Estate and Neighborhood Information
Hyde Park is a tree-lined, mostly residential enclave located in the west central part of Montrose/Neartown.
Its central location within the Inner Loop gives it excellent access to business and job centers like Downtown Houston and the Medical Center and to cultural and entertainment hubs like the Museum District and the Galleria. Key neighborhoods like Rice Military, Upper Kirby, and River Oaks are within minutes of Hyde Park.
Founded in 1893, Hyde Park is one of Houston's oldest neighborhoods. It was built on land previously owned by the second President of the Republic of Texas, Mirabeau B. Lamar, and was later bought and developed by Houston Land Corporation's J. W. Link.
Modern day Hyde Park is a deed-restricted neighborhood that reflects both its past and its development since. This old and new vibe is also apparent in the subdivision's most expensive homes.
Hyde Park luxury real estate are mostly older, beautifully updated single-family homes that date back to 1910s and new construction custom-built homes. Large lots and luxury amenities are common. Architectural styles vary, with homes in French, Mediterranean, Traditional, and Contemporary designs.
Some of the most expensive Hyde Park homes for sale feature a 5/4 floor plan, with lot sizes ranging from 5,000 to more than 16,000 square feet.
Hyde Park Houston has a 77006 and 77019 Harris County zip code.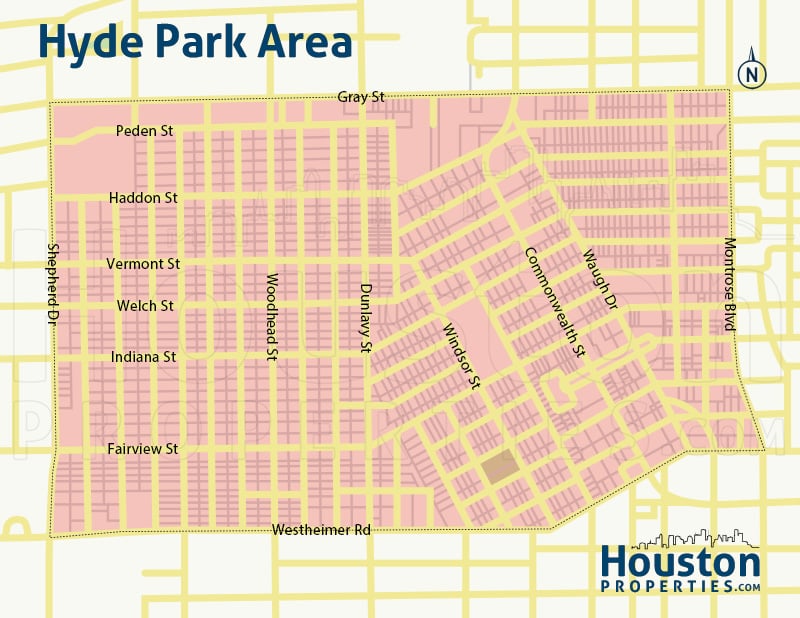 Hyde Park: Fun Things To Do In And Around The Neighborhood
Most of Hyde Park is deed restricted and mostly residential, though the neighborhood's central location within the Inner Loop provides easy access to Houston's cultural, commercial, and entertainment hubs.
The Menil Collection, located at 1533 Sul Ross St., is only a few blocks from Hyde Park homes. With over 17,000 paintings, drawings, photographs, sculptures, and rare books, the museum features one of the largest private art collections in the country.
Menil Collection founders John de Menil and Dominique de Menil also commissioned the Rothko Chapel, an interfaith chapel built in 1971. It features writings and books from different religions in addition to art. The Broken Obelisk, a sculpture dedicated to Martin Luther King Jr., is also a popular feature at the chapel's reflecting pool.
Several other museums, mostly members of the Houston Museum District Association, are located within driving distance from Hyde Park.
Residents are also spoiled for choice in terms of retail and dining options. Several bars, restaurants, wine bars, and lounges are located near Hyde Park. The River Oaks Shopping Center and The Galleria are also easily accessible from the neighborhood.
Listed below are just some of the best places to visit in and around Hyde Park.
Nightlife
Agora
Poison Girl
Griff's Houston
Cecil's Pub
Firkin & Phoenix Pub
Lola's Depot
Anvil Bar & Refuge
Boondocks
Absinthe Restaurant Lounge
The Next Door
Rudyard's
Boheme Cafe & Wine Bar
West Alabama Ice House
JR's
Dining
Barnaby's
The Breakfast Klub
La Mexicana Restaurant
Niko Niko's
Cafe Brussels
Osaka
Feast
Brasil
Ocean's
Uchi
Da Marco
Mark's American Cuisine
Hugo
Brennan's of Houston
Tony's
Baba Yega's
Museums
Menil Collection
The Rothko Chaper
Art League of Houston
Blue Orange
Contemporary Arts Museum
Parks
Buffalo Bayou Park
Autry Park
Live Oak Park
Chew Park
Mandell Park
Cherryhurst Park
Lamar Park
Shiffick Park
Hyde Park Houston Realtor – Paige Martin
As featured on Fox News in the Morning, the Houston Business Journal, Houston Chronicle, and Houston Magazine, Paige Martin – a consistent Top Producing Broker-Associate and head of the Houston Properties Team – is ranked amongst the very top Keller Williams agents in the Houston area.
Paige is ranked as one of the top realtors in Hyde Park Houston and the state of Texas. Read more about the over 65 awards she's won in the last few years.
Paige works with a tremendous number of buyers and sellers within Hyde Park, earning praises such "Paige Martin is the best Hyde Park realtor" along the way. You can check more client feedback about Paige as well as her list of awards and client ratings here: Client Testimonials.
For a specific recommendation of neighborhoods, homes or properties based upon your personal style, goals & price point, please contact Paige Martin, head of the Houston Properties Team & Broker Associate at [email protected] or 713-425-4194.