Kelliwood Greens Real Estate Guide
Kelliwood Greens homes for sale & insider real estate guide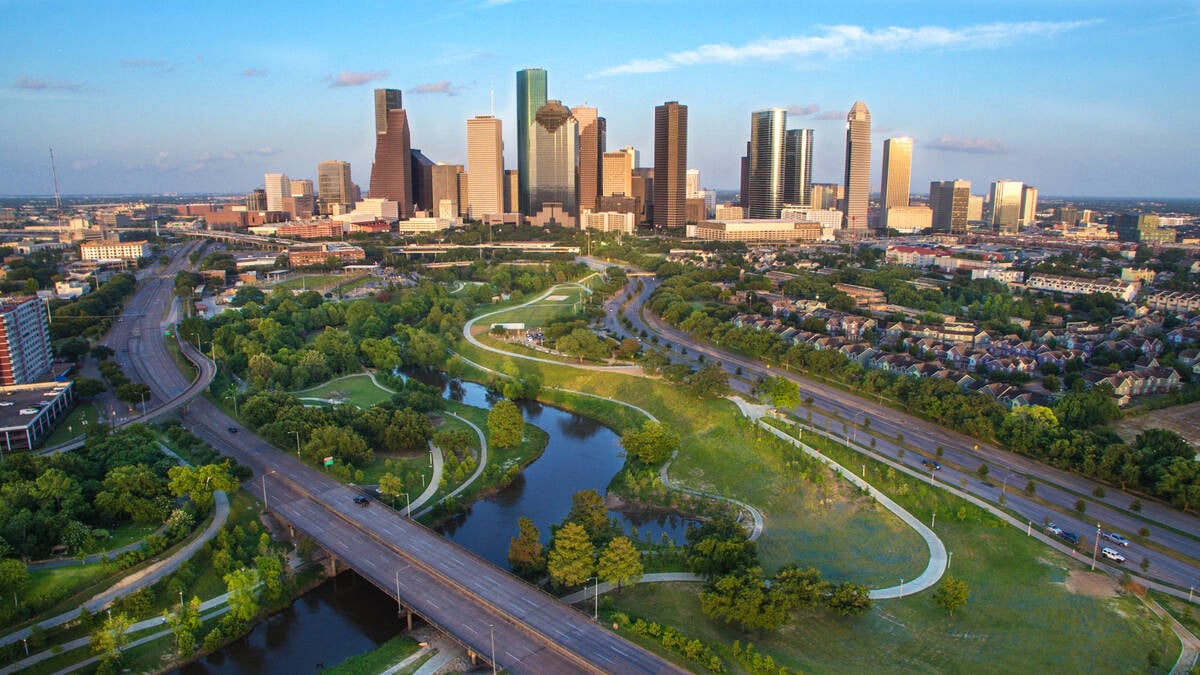 Kelliwood Greens is an upscale residential community located in Katy, Texas, approximately 25 miles west of Houston. Developed by Kickerillo Companies, this beautiful neighborhood features elegant homes on large, manicured lots and offers a range of amenities for residents to enjoy.
Kelliwood Greens offers a variety of outdoor amenities, including a park, playground, and walking trails. The community is also located near a range of shopping, dining, and entertainment options in nearby Katy and Houston.
Kelliwood Greens is zoned to highly rated schools within the Katy Independent School District, making it a popular choice for families. The community also offers easy access to major highways, making it a convenient location for professionals commuting to Houston.
Overall, Kelliwood Greens is a prestigious community that offers a comfortable and luxurious lifestyle in a peaceful and serene setting. Whether you're looking for a permanent residence or a vacation home, Kelliwood Greens is an ideal choice for those seeking a blend of elegance and convenience.
"Brad and Laura were amazing and exceeded my expectations. They helped me and my family selling our old home and buying a new one. They were both very professional, knowledgeable and respectful of my time and my family. I have 2 teenagers and a dog that can make anyone's job challenging but they were able to accommodate to our schedule and always seem calm and confident that everything was going to be ok. A process that could have been stressful was actually a pleasure. From the staging and pictures to the day we sold our house everything was great and the house sold really quick at a very good price. Brad was always a call away and was very responsive to any question we might have; excellent communication and customer service skills. Brad was with us every step of the way and did not miss anything for the house we sold and the house we bought; he recommended a very good inspector who was able to find some issues with our new house that the builder was able to fix before we signed on the contract to buy our new house; Brad also went to the final walk through with me and helped me checking the house one last time since my husband was not going to be able to go. Everything from day one was first class with Brad and Laura. I would recommend them as realtors to anyone I know. We hope to stay in this new house for a while but I will definitely contact them the next time I sell and/or buy a new house!" - Paula Sutton (Google Review)
---
Table of Contents
---
Kelliwood Greens Home Sale Trends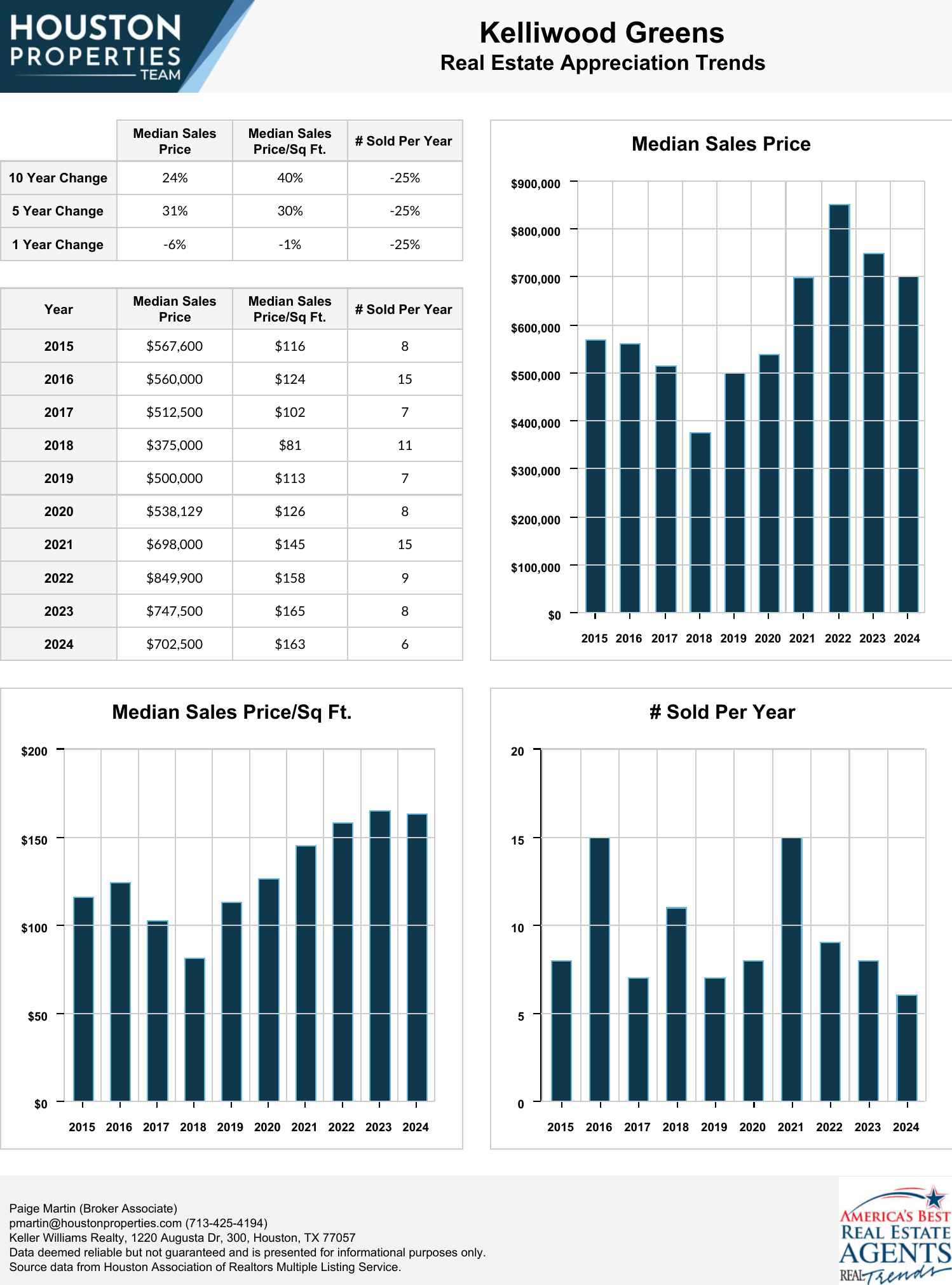 ---
Kelliwood Greens Maps, Location & Zip Code
| Commute Time | Kelliwood Greens |
| --- | --- |
| Downtown (min) | Unknown |
| Med Ctr (min) | Unknown |
| Energy Corridor (min) | Unknown |
| Galleria (min) | Unknown |
| Highlights | Kelliwood Greens |
| --- | --- |
| Amenities | Unknown |
| Golf Courses | Unknown |
| Run / Bike Trails | Unknown |
| Nearby Retail / Dining | Unknown |
| Major Employers | Unknown |
---
Kelliwood Greens Schools
| Top Elementary Schools | Great Schools Ranking |
| --- | --- |
| Creech Elem | 8 |
| Top Middle Schools | Great Schools Ranking |
| --- | --- |
| Beck Jr High | 10 |
| Top High Schools | Great Schools Ranking |
| --- | --- |
| Cinco Ranch High | 8 |
---
Best Houston Real Estate Resources
---