Marilyn Estates Houston Neighborhood Guide
Marilyn Estates is a private neighborhood of around 400 homesites, located just off the southwest portion of Loop 610 and bordered by Meyerland to the north and Maplewood to the west.
Homes in the area enjoy easy access to and from key Houston hubs through Loop 610, Buffalo Speedway, and Main Street.
Like most of its neighbors, Marilyn Estates was originally platted in the 1950s. The tree-lined streets and mostly vintage homes in the area lend to its small-town charm.
The community also has an active neighborhood association that enforces deed restrictions. The group also organizes community activities like "Free Home Security Inspections", "Yards Of The Quarter", and "Vacation Watch" programs.
A number of other factors make Marilyn Estates a great choice, including its close-knit community, affordable homes, and a growing real estate market.
With demand on the rise for Marilyn Estates homes for sale, finding the right home may be challenging for homebuyers. Getting advice and updated information from the best Marilyn Estates Houston realtor may give homebuyers the edge they need to navigate this market.
For any inquiries about Marilyn Estates homes recommendations, or off-market MLS listings, get in touch with Paige Martin, head of the Houston Properties Team and one of the best realtors in Houston.
Marilyn Estates Resources (Popular Topics)
Call Paige at 713-425-4194 to tour a Marilyn Estates Houston home today or email [email protected] for more information.
12 Things Marilyn Estates Real Estate Buyers Should Know
Marilyn Estates features a close-knit community, affordable homes, excellent location, and a growing real estate market.
Marilyn Estates is located just off the south west portion of Loop 610, with Meyerland to its north and Maplewood to its west.
Homes in the area enjoy easy accessibility to and from key Houston hubs like the Texas Medical Center, Downtown Houston, and Museum District.
Loop 610, Buffalo Speedway, and Main Street are mere minutes away from the neighborhood.
Retail and entertainment centers such as the Braeswood Square, Meyerland Plaza Shopping Center and the Galleria are all within easy driving distance from Marilyn Estates.
Marilyn Estates is made up of 436 homesites sitting on tree-lined streets.
The neighborhood was originally platted back in 1957.
It has an active homeowners association and a set of deed restrictions in place to maintain its small town charm.
Marilyn Estates features mostly updated vintage homes from the 1960s.
The neighborhood is zoned to the Houston ISD and is serviced by award-winning schools such as Kolter Elementary and Johnston Middle School.
Marilyn Estates homes for sale typically sit on large lots ranging from 9,000 up to more than 11,000 square feet.
Homes in the area follow a traditional colonial design with 1- to 2-storey home options.
Prices for Marilyn Estates homes for sale can start at around $320,000 up to more than $500,000.
Fun Things To Do Near Marilyn Estates
There are plenty of things to do near and within Marilyn Estates. Key areas of interest include the Brays Bayou Hike and Bike Trail, Willow Waterhole Greenway Park, and Godwin Park.
The neighborhood's close proximity to Loop 610 gives it excellent access to Houston's cultural, entertainment and retail centers including Museum District, Inner Loop, and Downtown Houston.
Other places of interest in and around Marilyn Estates:
Groceries
H-E-B
Belden's
Walmart Neighborhood Market Store
Kroger
Randalls
Whole Foods
Central Market
Shopping
Braeswood Square
Meyerland Plaza Shopping Center
Galleria
Braes Heights Shopping Center
Dining
Fadi's Mediterranean Grill
New York Coffee Shop
Fainmous BBQ
Fioza
La Fresca Pizza
Cue's Burgers & More
Taste of Texas
Outdoor
Brays Bayou Hike and Bike Trail
Willow Waterhole Greenway Park
Gail Reeves Park
Meyerland Park
Bayland Park
Godwin Park
Neighborhoods Near Marilyn Estates
Neighborhoods near Marilyn Estates include:
Marilyn Estates Schools
Marilyn Estates homes are zoned to the Houston Independent School District (HISD). Students in the area may attend the following public schools:
Elementary Schools
Kolter Elementary School at 9710 Runnymeade Dr. Kolter Elementary School serves PK to 5 students and is known for its foreign language and cultures program.
Middle Schools
Johnston Middle School at 10410 Manhattan Dr. Johnston Middle School serves students in grades 6 to 8. Rated Recognized by the TEA, the school has a Magnet program and a strong Athletics program.
High Schools
Westbury High School at 11911 Chimney Rock Rd. Westbury High School is a magnet school with an advanced placement program. The school also offers automotive technology, health science, and business career programs.
Marilyn Estates Private Schools
The following are some of the notable private schools near Marilyn Estates:
Episcopal High School at 4650 Bissonnet St. It is a co-educational private day school with a curriculum based on four pillars, Academics, Religion, Fine Arts, and Athletics.
The Post Oak School at 4600 Bissonnet St. The Post Oak is a Montessori school with campuses in both Bellaire and the Museum District in Houston. It has received accreditation from both the Association Montessori Internationale (AMI) and the Independent Schools Association of the Southwest (ISAS).
Veritas Christian Academy at 7000 Ferris St. It is a private school that offers an accelerated Classical Program. It also has excellent arts, academics, and athletics programs.
To find an updated listing of all Marilyn Estates real estate zoned to any specific public school, please send an email to Paige Martin at [email protected] with the property preference and budget that you're working with.
*Note: School zoning tends to change from year to year, information provided above are accurate but not guaranteed. Please double check by visiting the school's website.
Top Ranked Marilyn Estates Houston Realtor – Paige Martin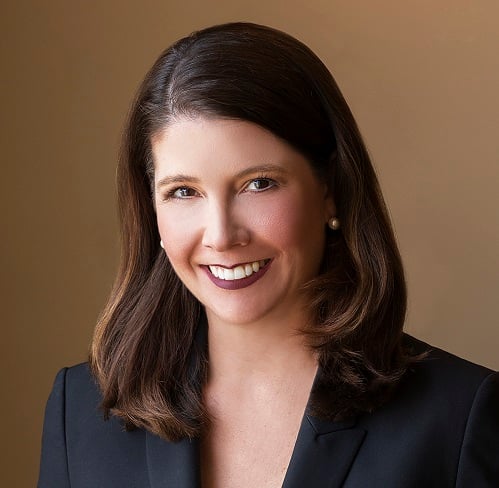 As featured on Fox News in the Morning, the Houston Business Journal, Houston Chronicle, and Houston Magazine, Paige Martin – a consistent Top Producing Broker-Associate and head of the Houston Properties Team – is ranked amongst the very top Keller Williams agents in the Houston area.
Paige is ranked as one of the top realtors in Houston and the state of Texas. Read more about the over 65 awards she's won in the last few years.
Paige works with a tremendous number of buyers and sellers within Marilyn Estates, earning praises like "Paige Martin is the best Marilyn Estates Houston realtor I know." Read more about client feedback and ratings here.
For a specific recommendation of neighborhoods, homes or properties based upon your personal style, goals & price point, please contact Paige Martin, head of the Houston Properties Team & Broker Associate at[email protected] or 713-425-4194.