4 Important Things To Know About Hilshire Real Estate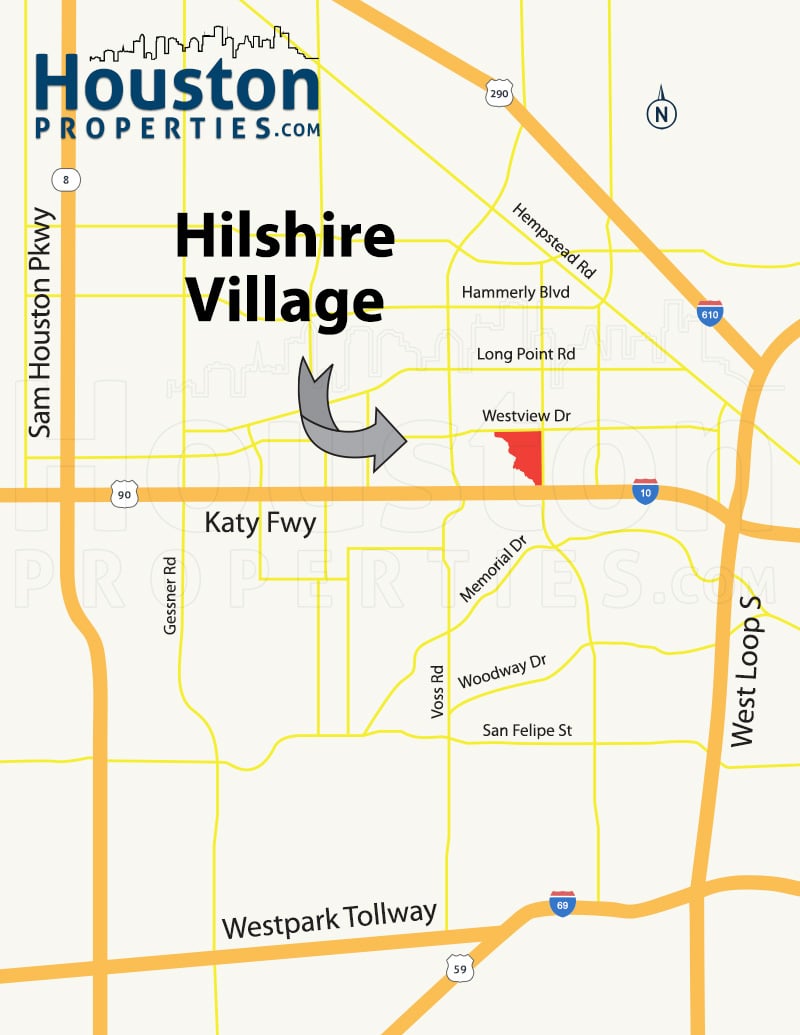 One of the two Memorial Villages located north of the I-10, Hilshire Village is an affluent residential neighborhood. With only 0.3 square miles of land area, it is also the smallest among the Villages.
Despite its small size, Hilshire Village is the 10th wealthiest location in Texas by per capita income.
Only a handful of Hilshire homes are sold per year and since this is too small a data set from which to derive statistically significant information, shown below are real estate trends for the entire Memorial Villages.
Memorial Villages real estate have appreciated over the past ten years by an impressive 71%. Average price per square foot and lot price per square foot mirrors this growth. (Note, however, that this data is for ALL the Memorial Villages and may overstate median and average pricing for Hilshire Village.)
Email me with any questions, or for more information on pricing trends, or specific property recommendations in Memorial Villages.
Hilshire real estate are unique in that the homes – and the neighborhood itself – hasn't changed by much over the years, though the trend of replacing older homes with newer ones are steadily increasing in the neighborhood.
Below are 4 key market points about Hilshire real estate.
For questions, advice, Hilshire Village Houston real estate recommendations, or off-market MLS listings, contact Paige Martin, head of the Houston Properties Team and rated as the best Keller Williams Memorial realtor the last four years.
Hilshire Village Houston Resources:
For an updated and customized Hilshire Village real estate pricing or trend analysis, please contact Paige Martin at [email protected].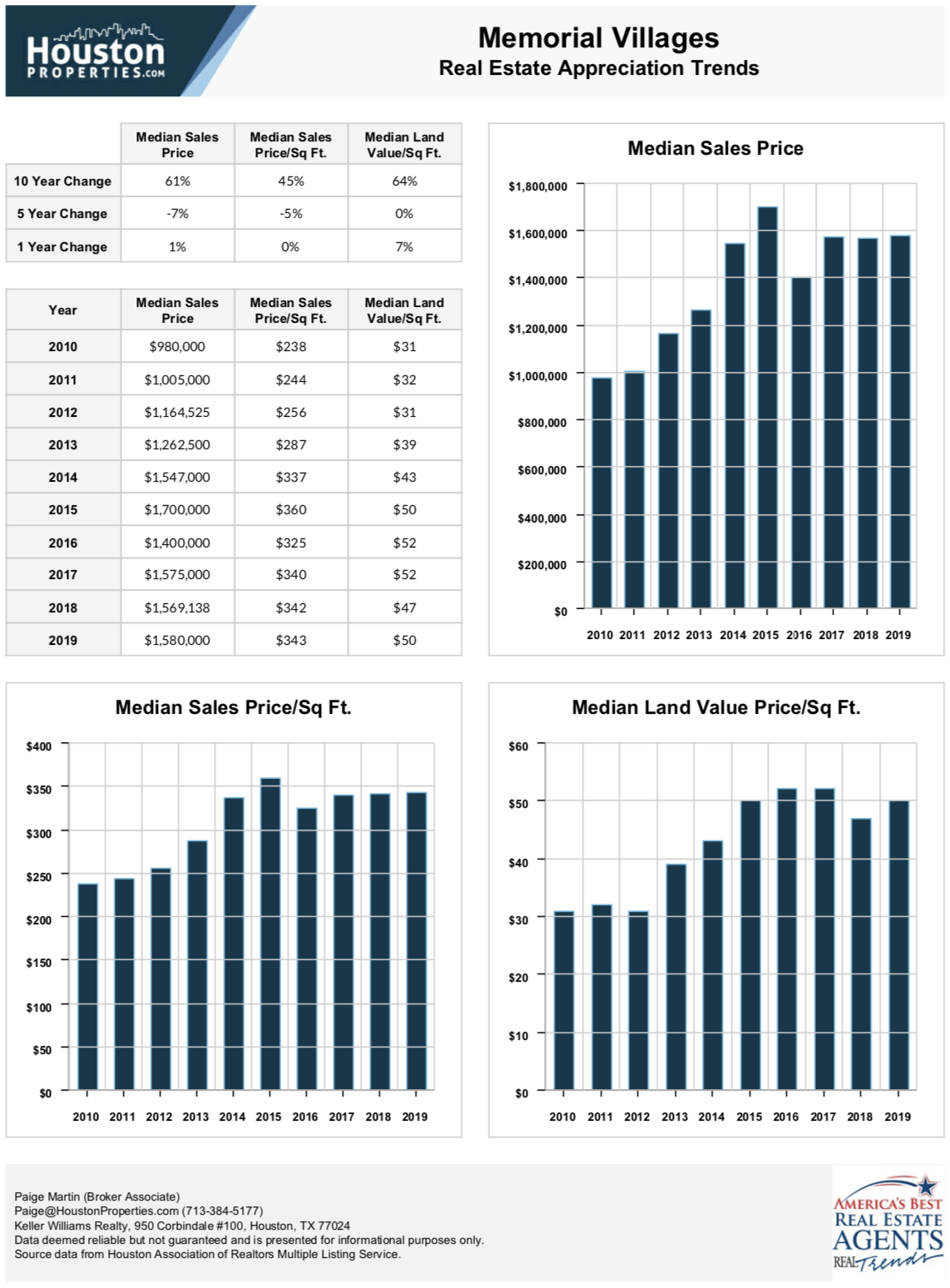 4 Key Things to Know About Hilshire Real Estate
1. Compared to the properties in the southern Memorial Villages, Hilshire real estate are slightly cheaper.
As a whole, the Memorial Villages features some of the most expensive real estate west of Houston. Properties in the Villages located south of the Katy Freeway (Bunker Hill, Piney Point, Hedwig, and Hunters Creek), however, tend to be more expensive than Spring Valley and Hilshire homes for sale.
A number of factors affect pricing, including location, age of the home, and lot size.
2. Hilshire Village's zoning ordinance preserves the neighborhood's look and feel.
Each of the 6 Memorial Villages are unique in some way and Hilshire, with its tree-lined streets and lush surroundings, offers a great country-living atmosphere. Very little has changed in Hilshire Village since its incorporation in 1955, all thanks to a zoning ordinance.
3. Older Hilshire homes, however, are being updated or torn down to make way for new homes.
This trend is apparent throughout the entire Memorial Villages, though it's happening in Hilshire Village at a slower pace. Old ranch-style homes are either being sold as is (as lots) or being updated to have modern conveniences and luxuries.
4. There are very few Hilshire homes sold per year.
Historically, there have been less than a dozen homes sold in the neighborhood. This doesn't indicate that the Hilshire real estate market is unstable – it's only that very few homes are listed every year. This can also be due to an increased demand, apart from homeowners opting to stay in the neighborhood.
Given this tight and tricky market, homebuyers will greatly benefit fromthe assistance of the best Hilshire Village Houston realtor for advice and updated listings.
Hilshire Village Houston Realtor – Paige Martin
As featured on Fox News in the Morning, the Houston Business Journal, Houston Chronicle, and Houston Magazine, Paige Martin – a consistent Top Producing Broker-Associate and head of the Houston Properties Team – is ranked amongst the very top Keller Williams agents in the Houston area.
Paige is ranked as one of the top realtors in Hilshire Village Houston and the state of Texas. Read more about the over 65 awards she's won in the last few years.
Paige works with a tremendous number of buyers and sellers in Hilshire Village.
For a specific recommendation of neighborhoods, homes or properties based upon your personal style, goals & price point, please contact Paige Martin, head of the Houston Properties Team & Broker Associate at [email protected] or 713-425-4194.