4 Key Piney Point Real Estate Trends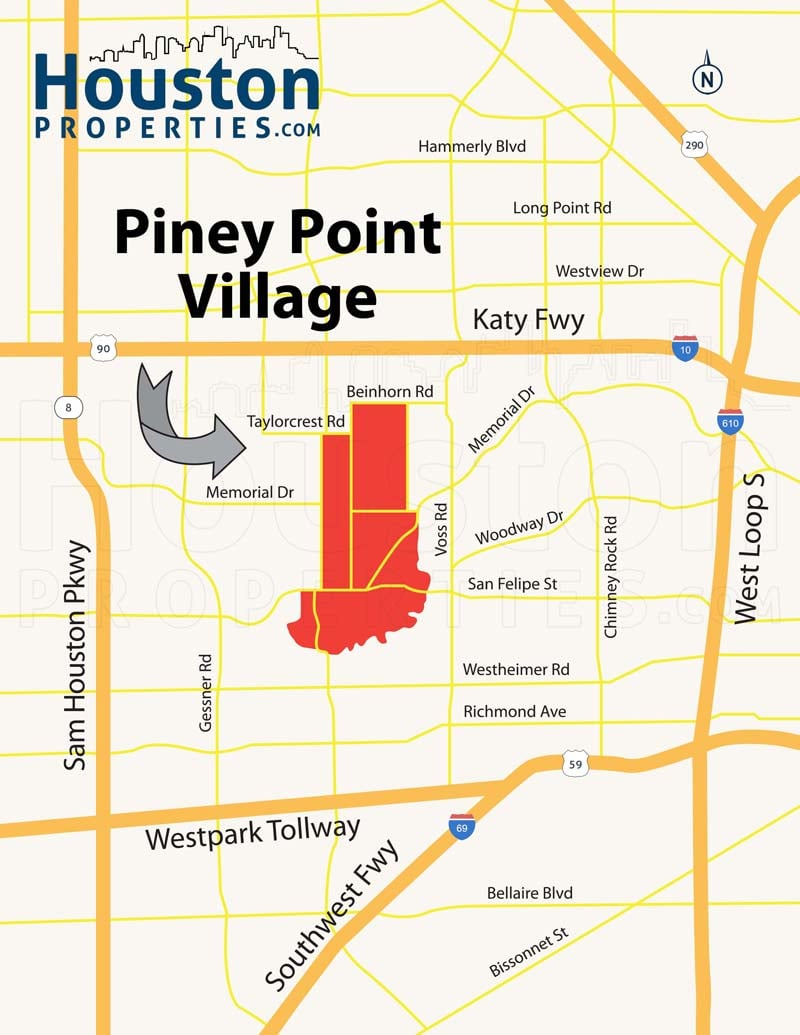 Piney Point is one of the upscale villages that make up the Memorial Villages. Located about 10 miles west of Downtown Houston, it is the wealthiest area in Texas by per capita income.
With a median sales price of over $2,000,000, Piney Point homes for sale are also some of the most expensive west of Houston. Piney Point real estate also have one of the best appreciation rates in the vicinity.
In the last 10 years, Piney Point homes marked a very impressive 108% positive change. Property prices are still increasing, though appreciation has slowed in recent years.
A lot of factors contribute to Piney Point Village's high desirability: prime real estate, excellent location, access to great schools, and serene, affluent atmosphere. Large lots and luxurious homes also add to the area's charm.
For questions, advice, Piney Point TX real estate recommendations, or off-market MLS listings, contact Paige Martin, head of the Houston Properties Team and rated as the best Keller Williams Memorial realtor the last four years.
Piney Point Village TX Resources:
For an updated and customized Piney Point real estate pricing or trend analysis, please contact Paige Martin at [email protected].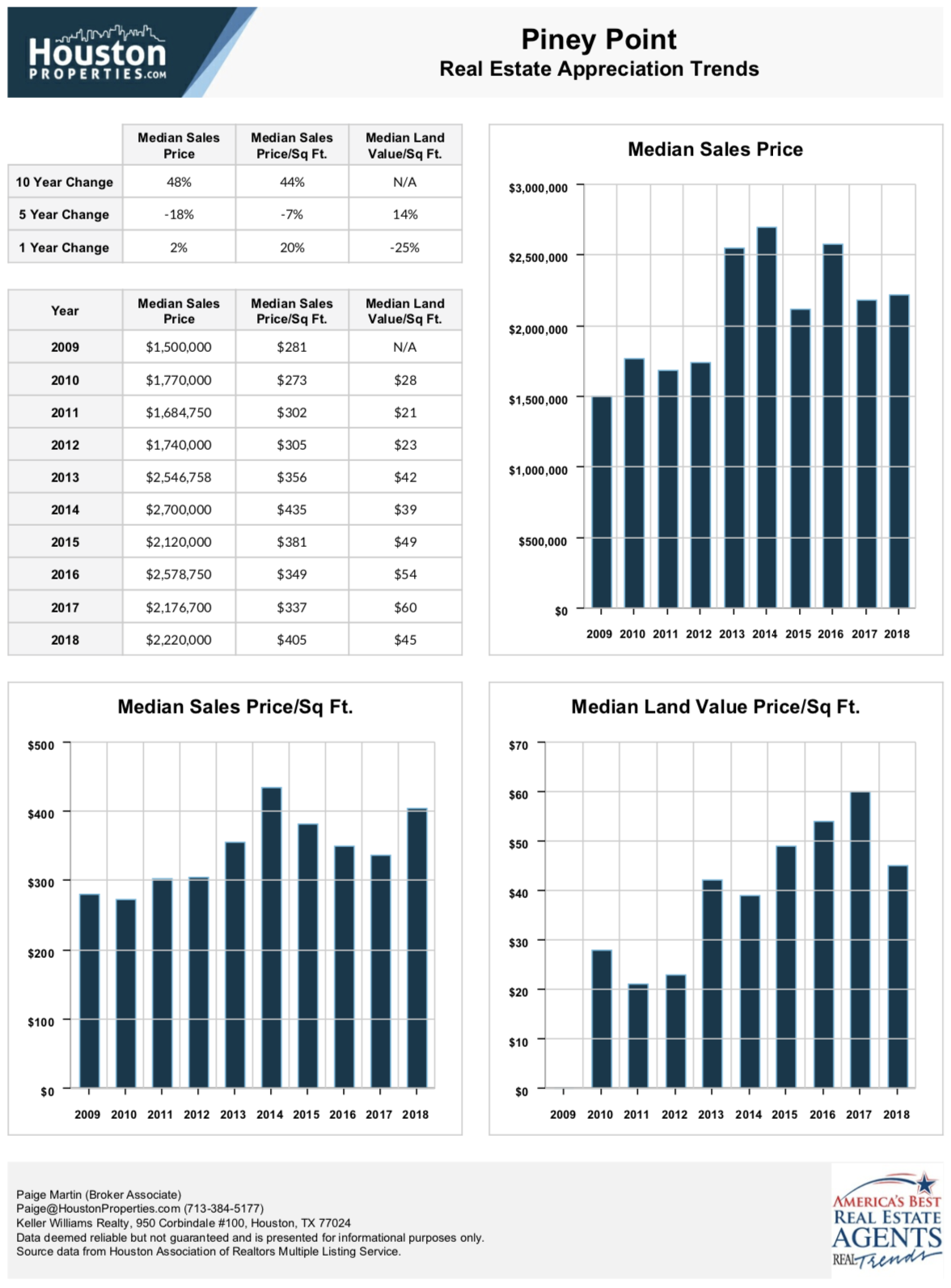 4 Important Piney Point Real Estate Market Trends
1. Piney Point homes have appreciated by 108% over the past decade.
From $1,346,500 in 2005, the median sales price of Piney Point real estate has increased to $2,747,500, a very impressive 108% change.
2. Average price per square foot increased by three quarters in 10 years.
Average price per square foot in Piney Point has similarly improved, rising from $243 to $425. Remarkable as those numbers may be, the more interesting thing to note is the steady rise in price per square foot. Prices fluctuated only slightly and showed stable growth over the past 10 years.
3. Land prices have more than doubled over the same period.
Land prices in Piney Point Village have appreciated from $22 in 2005, to $46 per square foot in 2014.
4. Piney Point real estate are still appreciating.
Growth has slowed down to a more conservative, albeit still impressive, 65% over the last 5 years. Prices have fluctuated over the last 10 years, though this isn't a reflection of the market's instability.
Property values depend on a number of factors, including age of the home, location, and lot size. Older homes tend to sell for lower prices, while new construction custom built homes on sprawling lots can sell for over $2,000,000.
Piney Point Houston Realtor – Paige Martin
As featured on Fox News in the Morning, the Houston Business Journal, Houston Chronicle, and Houston Magazine, Paige Martin – a consistent Top Producing Broker-Associate and head of the Houston Properties Team – is ranked amongst the very top Keller Williams agents in the Houston area.
Paige is ranked as one of the top realtors in Piney Point Houston, and the state of Texas. Read more about the over 65 awards she's won in the last few years.
Paige works with a tremendous number of buyers and sellers in Piney Point.
For a specific recommendation of neighborhoods, homes or properties based upon your personal style, goals & price point, please contact Paige Martin, head of the Houston Properties Team & Broker Associate at [email protected] or 713-425-4194.