4 Important Things To Know About Spring Valley Real Estate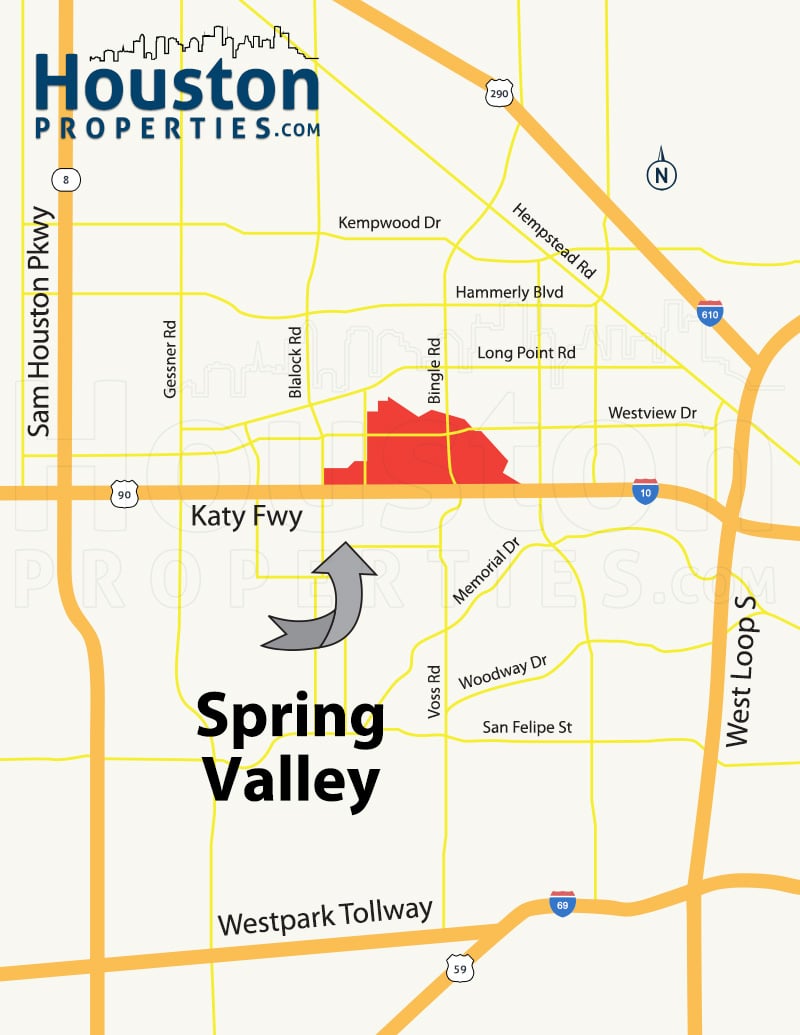 Spring Valley Village, one of two Memorial Villages located north of the I-10, is a peaceful, mostly residential enclave 10 miles west of Downtown Houston.
Spring Valley is an independent city and it is unique in its own way, most notably for its small-town vibe.
Very few Spring Valley homes are sold per year – less than two dozen annually – and statistically significant information could not be derived from such a small data set.
As such, shown below are real estate trends from the entire Memorial Villages.
Over the past decade, Memorial Villages real estate has marked steady growth across the board, with the median sales price alone growing by 71%. (Please note that this data is for the entirety of the Memorial Villages and may overstate average and median pricing for Spring Valley Village.)
Email me with any questions, or for more information on pricing trends, or specific property recommendations in Memorial Villages.
Spring Valley real estate share some things in common with other Memorial Villages homes, including a trend in either updating or tearing down old homes. Development in the area is steadily rising, though those are still in line with the neighborhood's zoning ordinance.
Listed below are 4 key things to know about Spring Valley real estate.
For questions, advice, Spring Valley Village Houston real estate recommendations, or off-market MLS listings, contact Paige Martin, head of the Houston Properties Team and rated as the best Keller Williams Memorial realtor the last four years.
Spring Valley Village Houston Resources:
For an updated and customized Spring Valley Village real estate pricing or trend analysis, please contact Paige Martin at [email protected].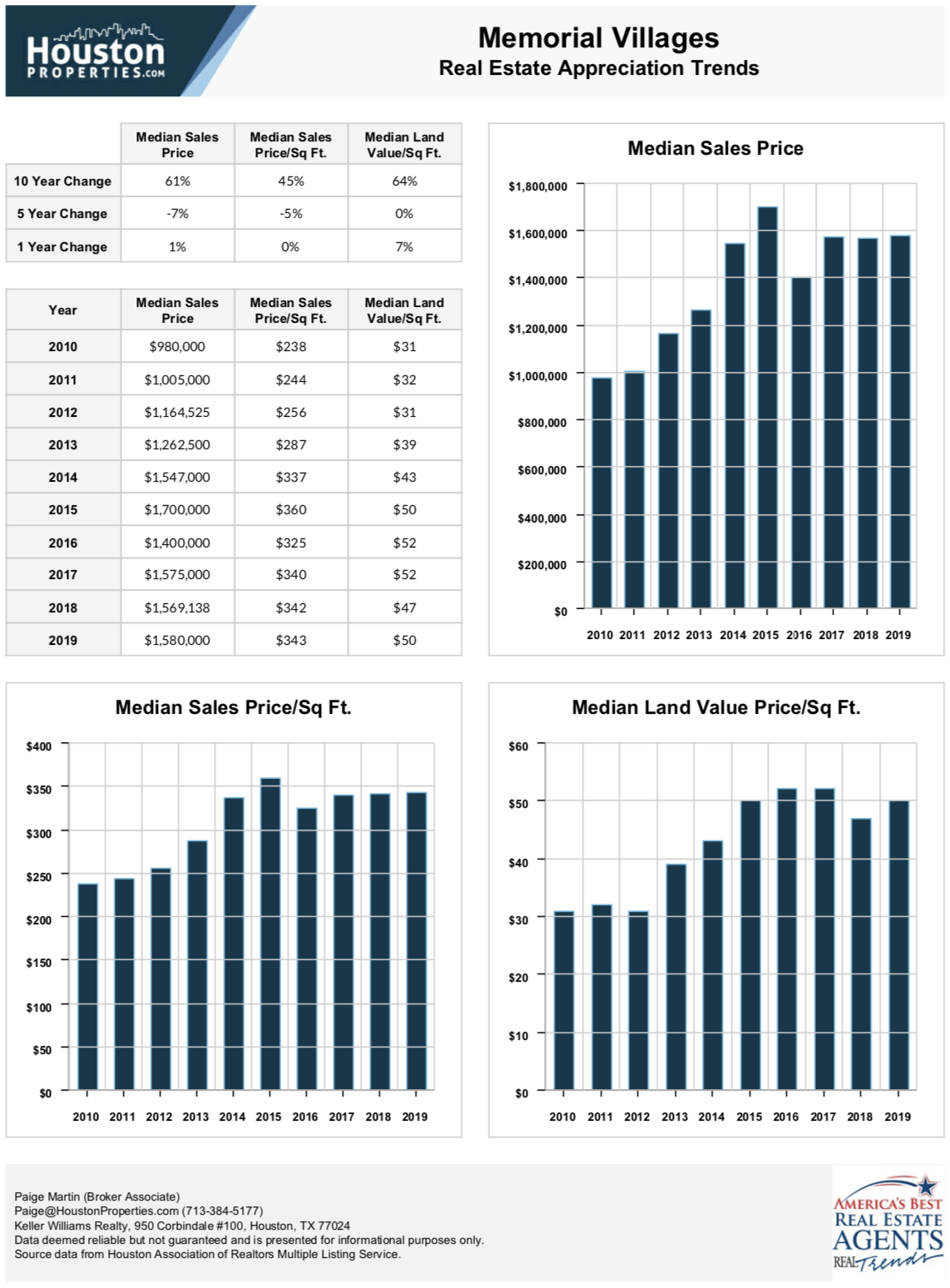 4 Key Things to Know About Spring Valley Real Estate
1. Spring Valley homes for sale are relatively cheaper than comparable properties in the other Memorial Villages.
The four Villages south of the interstate – Piney Point, Hedwig, Hunters Creek, and Bunker Hill – are notable for featuring some of the most expensive real estate in the country.
Spring Valley homes for sale are slightly more affordable compared to properties in, say, Bunker Hill or Piney Point.
Prices vary and depend on a certain number of factors, including age of the home, lot size, and location.
2. Spring Valley Village features a great number of ranch-style homes from the 1950s.
Immediately after the city's incorporation in the 1950s, Spring Valley Village passed a zoning ordinance that limited dwellings to single-story homes on lots not smaller than 10,000 square feet.
Later, the ordinance was amended to allow for two-story homes, but traditional ranch-style estates are still more common. Some of these properties are gorgeously updated.
3. Older properties are sold as is/at lot value.
The tear-down trend happening in the rest of the Memorial Villages can be seen in Spring Valley Village as well, but to a lesser extent. A number of new construction custom-built homes are under development in the area.
4. Property inventories are tight.
Only a handful of homes are sold in Spring Valley Village and very few are listed every year. This can be due to increasing demand, as well as homeowners opting to hold on to their properties.
Homebuyers will need the assistance of the best Spring Valley Village Houston realtor for advice and updated information.
Spring Valley Village Houston Realtor – Paige Martin
As featured on Fox News in the Morning, the Houston Business Journal, Houston Chronicle, and Houston Magazine, Paige Martin – a consistent Top Producing Broker-Associate and head of the Houston Properties Team – is ranked amongst the very top Keller Williams agents in the Houston area.
Paige is ranked as one of the top realtors in Spring Valley Village Houston and the state of Texas. Read more about the over 65 awards she's won in the last few years.
Paige works with a tremendous number of buyers and sellers in Spring Valley Village.
For a specific recommendation of neighborhoods, homes or properties based upon your personal style, goals & price point, please contact Paige Martin, head of the Houston Properties Team & Broker Associate at [email protected] or 713-425-4194.