4 Key Meyerland Real Estate Trends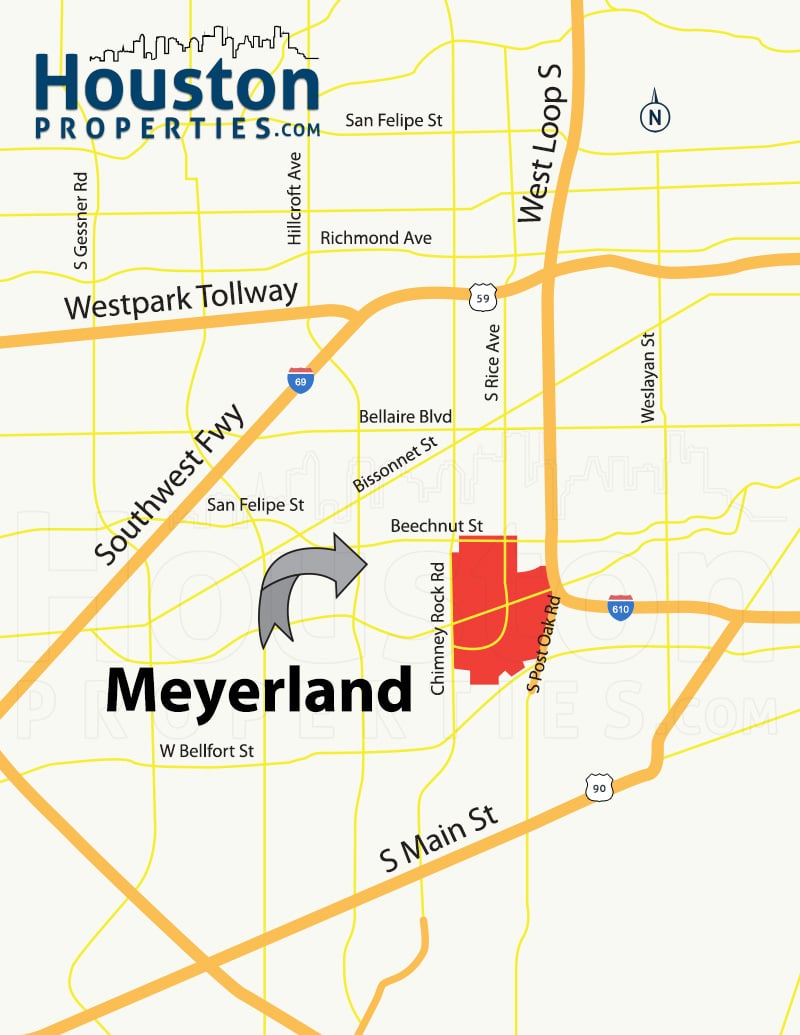 Meyerland real estate have been steadily increasing over the years, posting an impressive 71% appreciation rate the last 10 years. Average price per foot and land values have also posted similar rates over the same period.
Divided into several smaller sections, Meyerland is a family-friendly community that enjoys easy access to Houston's key business, retail, entertainment, and cultural hotspots. A lot of Meyerland's vibe comes from its old trees, old homes, and strong sense of community.
Meyerland homes are quite popular due to the neighborhood's accessibility, central location, and great atmosphere.
Below are 4 key Meyerland real estate trends every homebuyer should know.
For questions, advice, Meyerland Houston real estate recommendations, or off-market MLS listings, contact Paige Martin, head of the Houston Properties Team and rated as the best Keller Williams Memorial realtor the last four years.
Meyerland Village TX Resources:
For an updated and customized Meyerland real estate pricing or trend analysis, please contact Paige Martin at [email protected].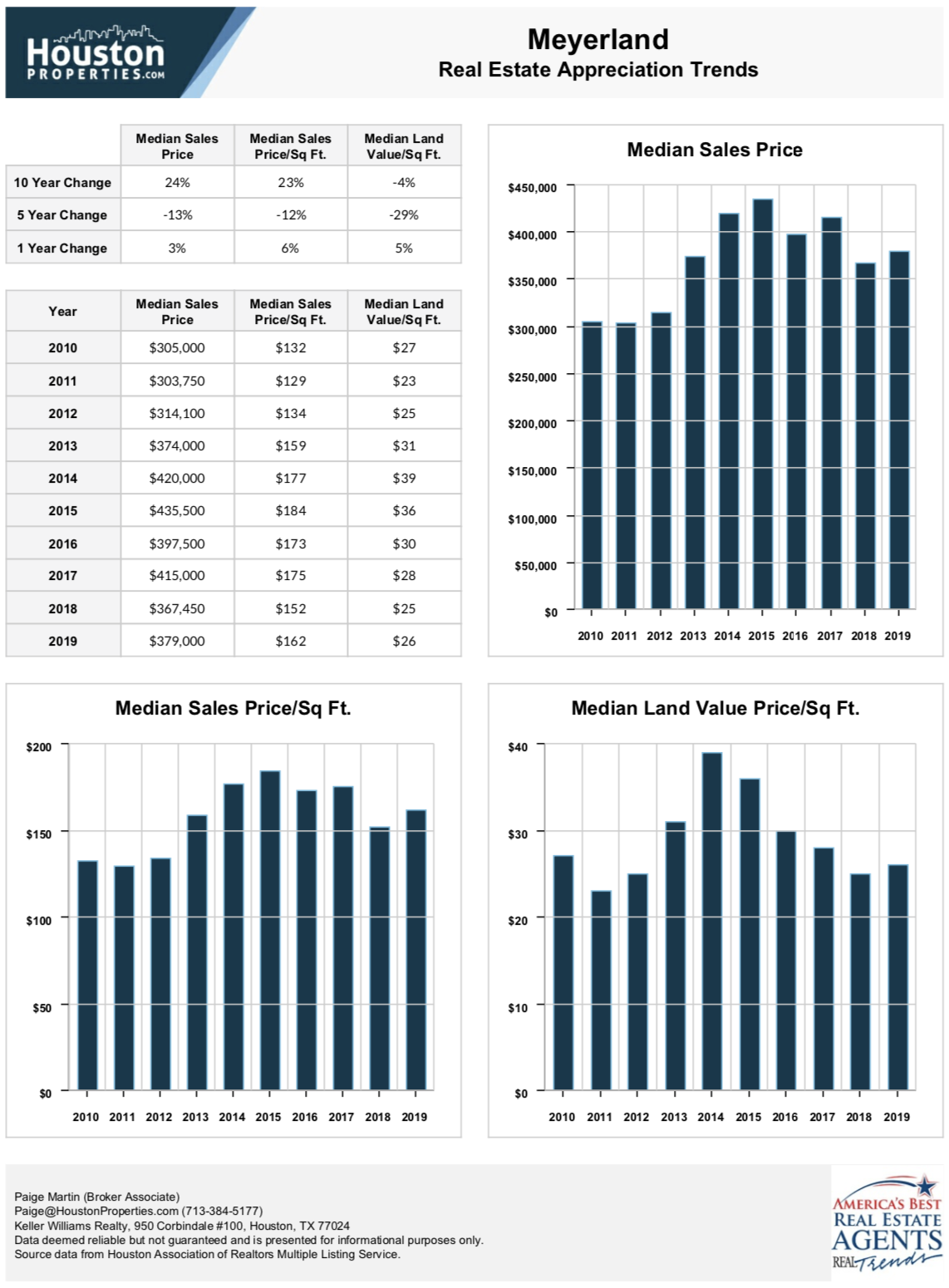 4 Interesting Meyerland Real Estate Market Trends
1. The median sales price of Meyerland homes have increased by 71%.
From $244,250 in 2005, the median sales price for Meyerland homes increased to $417,500. Average price per square foot has similarly increased – from $111 to $179.
2. Land prices have more than doubled over the past decade.
Land price per square foot have posted even more impressive numbers. Over the past 10 years, land value in Meyerland has increased from $18 to $37.
3. Despite slight fluctuations, Meyerland home prices are going up.
Over the past decade, Meyerland real estate prices have fluctuated very slightly.
This, of course, doesn't indicate an unstable market. Old homes sell for lower prices while new construction custom-built homes go for higher.
4. Meyerland homes posted strong 5- and 1-year appreciation rates.
Meyerland real estate had strong numbers for the last 5 years as well. Median sales price are up 39% from 2010, and up 13% from last year. Average price per square foot and land value per square foot recorded big jumps as well.
Meyerland Houston Realtor – Paige Martin
As featured on Fox News in the Morning, the Houston Business Journal, Houston Chronicle, and Houston Magazine, Paige Martin – a consistent Top Producing Broker-Associate and head of the Houston Properties Team – is ranked amongst the very top Keller Williams agents in the Houston area.
Paige is ranked as one of the top realtors in Meyerland Houston, and the state of Texas. Read more about the over 65 awards she's won in the last few years.
Paige works with a tremendous number of buyers and sellers in Meyerland.
For a specific recommendation of neighborhoods, homes or properties based upon your personal style, goals & price point, please contact Paige Martin, head of the Houston Properties Team & Broker Associate at [email protected] or 713-425-4194.