4 Key Midtown Real Estate Market Trends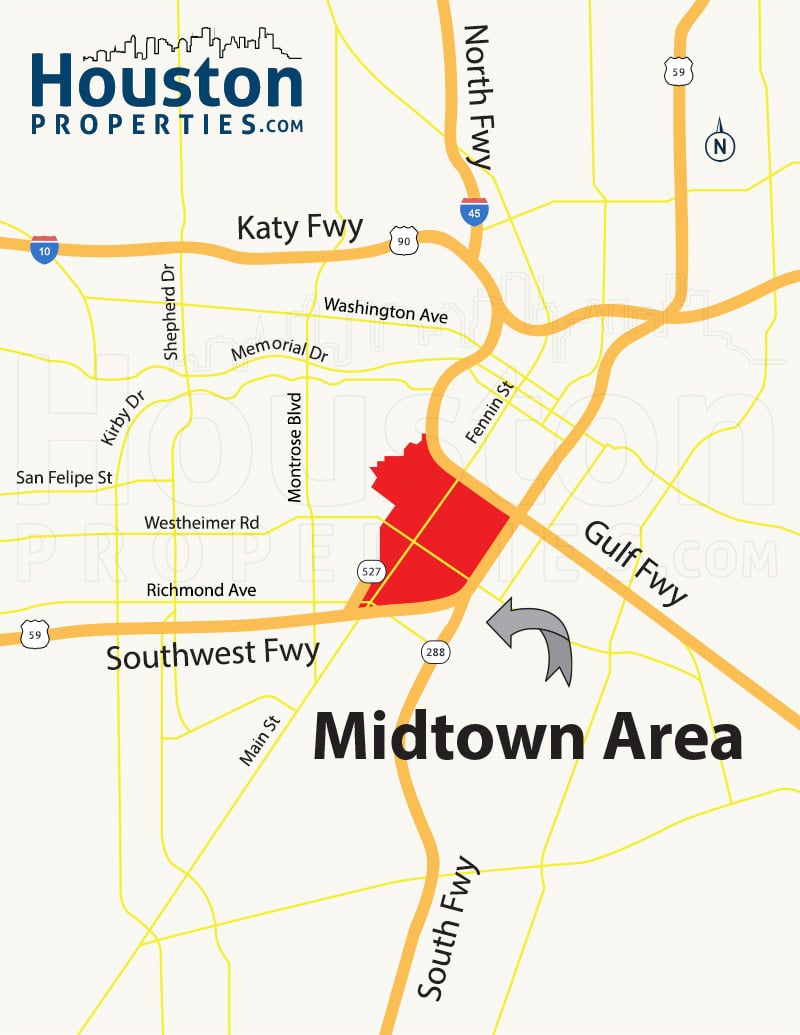 Midtown homes for sale have consistently increased in value year-over-year over the past decade, marking a 49% growth from 2005 to 2014.
Like EaDo, Midtown is undergoing redevelopment. The trendy, 617-acre mixed-use district is centrally located, southwest of Downtown Houston and northeast of the Museum District.
The district is highly accessible with Southwest, South, and Gulf freeways bordering Midtown to the south, east, and north, respectively.
Thanks to an influx of funds from the Midtown TIRZ, Midtown is a hotspot for new development. New construction is common in the area, with a number of townhomes, mid-rise condos, and apartment complexes soon to rise in the once-barren district.
Recent Midtown real estate market trends have pushed townhomes as the main housing attraction, though condos and single-family homes are also available in the district.
For questions, advice, Midtown Houston real estate recommendations, or off-market MLS listings, contact Paige Martin, head of the Houston Properties Team and rated as the best Keller Williams Memorial realtor for the last four years.
Midtown Houston Resources:
For an updated and customized Midtown real estate pricing or trend analysis, please contact Paige Martin at [email protected].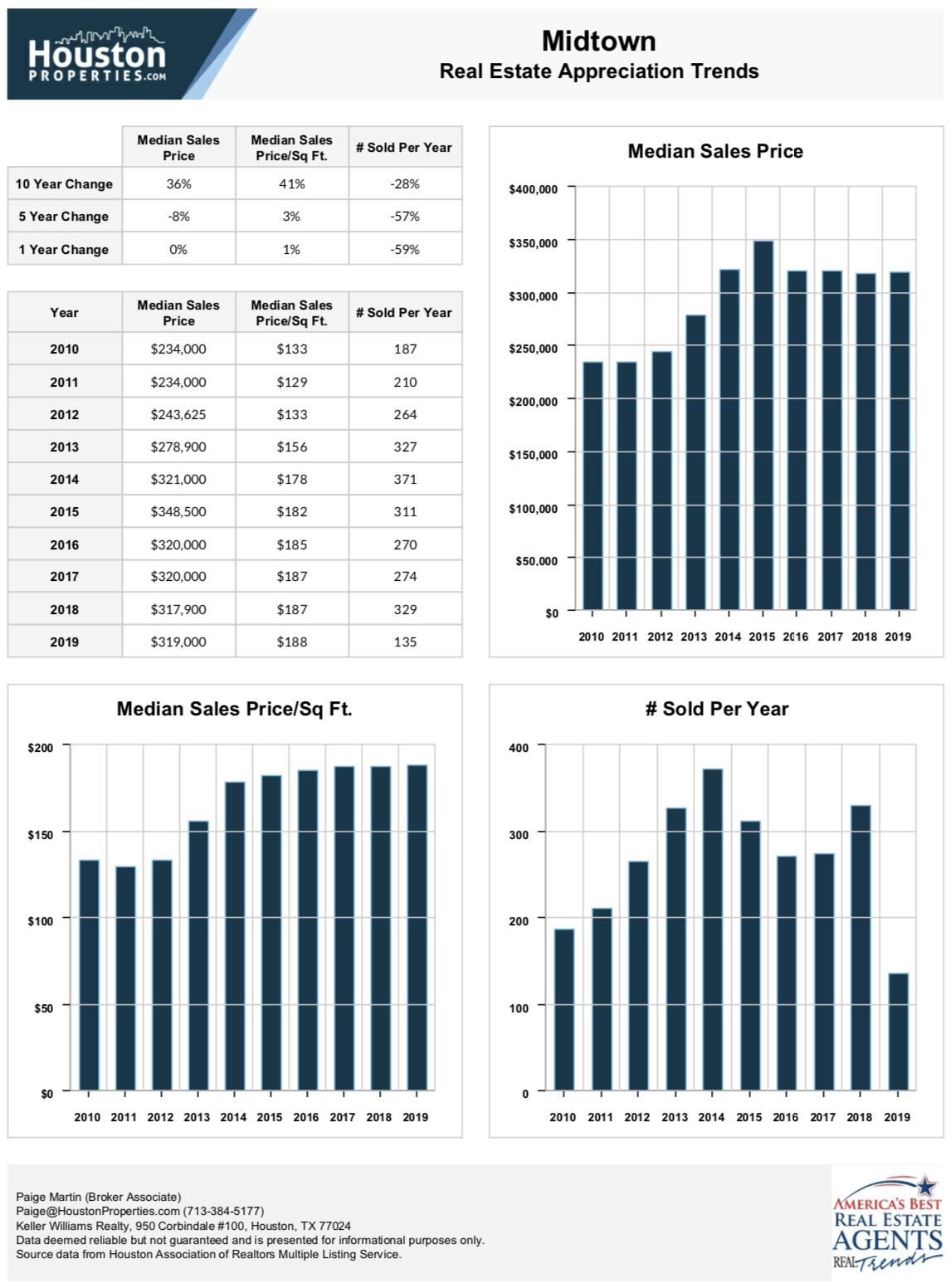 4 Intriguing Midtown Real Estate Market Trends
1. Midtown homes for sale have increased by 49% in the last 10 years.
The median sales price of Midtown homes have gone up from $207,745 in 2005 to $308,906 in 2014. The increase was more notable over the 5-year period between 2010 to 2014 with an impressive 34%.
2. The increase may continue in the years to come.
With further development underway, more residential projects are expected to come to Midtown. The new construction trend has pushed the median sales price in the district by 13% from 2013 to 2014.
3. The number of homes sold in Midtown are at an all time high.
With new construction townhomes and condos being listed and sold even before they are completed, the number of homes sold in Midtown has increased from a total of 202 homes in 2010 to 368 homes sold in 2014.
4. Average price per square foot is rising.
From $119 in 2005, average price per square foot in Midtown has risen to $167 in 2014. This 40% positive increase can indicate several things, including an increased demand for Midtown homes.
Midtown Houston Realtor – Paige Martin
As featured on Fox News in the Morning, the Houston Business Journal, Houston Chronicle, and Houston Magazine, Paige Martin – a consistent Top Producing Broker-Associate and head of the Houston Properties Team – is ranked amongst the very top Keller Williams agents in the Houston area.
Paige is ranked as one of the top realtors in Midtown Houston, and the state of Texas. Read more about the over 65 awards she's won in the last few years.
Paige works with a tremendous number of buyers and sellers in Midtown.
For a specific recommendation of neighborhoods, homes or properties based upon your personal style, goals & price point, please contact Paige Martin, head of the Houston Properties Team & Broker Associate at [email protected] or 713-425-4194.