Montrose Houston Homebuyers Guide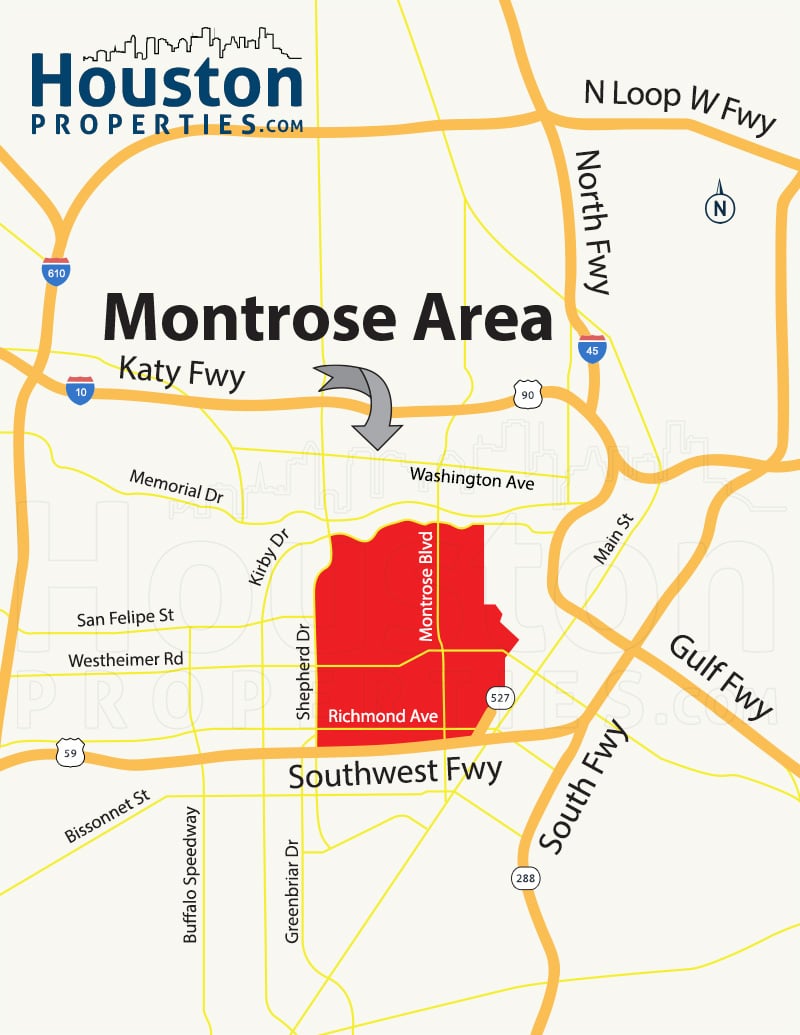 Montrose, a stone's throw away from Houston's Central Business District, is a vibrant and diverse mixed-use neighborhood. With its quirky mix of art galleries, historical districts, offbeat shops, pubs, and lounges, Montrose embodies a rich culture of old and new.
Montrose homes for sale vary widely from grand 1920s mansions to luxury townhouses and from single-family bungalows to lofts. Real estate in the neighborhood are constantly in high demand due to the following:
Great location: Near Downtown Houston, Museum District, and Medical Center, Montrose affords its residents great access to Houston's business, cultural, and entertainment hubs.
High accessibility: Montrose is one of Houston's most accessible neighborhoods, owing to its central Inner Loop location and direct access to the Southwest Fwy.
Numerous entertainment options: One of Houston's "hippest" districts, Montrose is home to a wide array of bars, pubs, lounges, coffee shops, art galleries, and restaurants. The neighborhoods offerings can be off the beaten track or more traditional setups.
Wide choice of homes: Montrose homes for sale are as varied as the neighborhood's entertainment options. One can find single-family homes, townhomes, lofts, and condos in Montrose.
Access to great schools: The neighborhood is zoned to the Houston ISD's Lamar High School, Lanier Middle School, and MacGregor Elementary, among other excellent schools in the area.
Montrose is nicknamed the "Heart of Houston" as the dynamic community features a rich mix of culture, history, art, and entertainment.
Like its eastern neighbor Midtown, property developers have taken an interest in Montrose. Several planned projects are lined up for the neighborhood, so homebuyers will want the help of the best Montrose Houston realtor for advice and updated information.
Contact Paige Martin, a top-ranked Houston realtor and head of the Houston Properties Team for questions and advice about Montrose homes for sale.
Montrose Houston Resources:
For more information on available Montrose homes for sale call Paige Martin at 713-425-4194 or email [email protected]
Neighborhood Guide: Montrose Houston
Montrose sits in the area between River Oaks, Rice Military, Midtown, Downtown, Upper Kirby, and Museum District. The neighborhood has Southwest Freeway (US Highway 59) to the south, Allen Parkway to the north, Shepherd Drive to the east, and Spur 527 to the west.
Established in 1911, Montrose was primarily planned as a residential neighborhood. Houston Land Corporation's J.W. Link was responsible for much of the neighborhood's "streetcar suburb" planning. Much has changed in both Montrose and Houston since then. Link's own Link-Lee Mansion now serves as the administrative offices of the University of Saint Thomas.
Now a mixed-use neighborhood, Montrose is home to a diverse mix of single-family homes, townhomes, and midrise condos, alongside bars, restaurants, stores, art galleries, and parks.
During the 60s and 70s, Montrose developed into a hub for artists, musicians, writers, and hippies. The counterculture movement flourished in the neighborhood and made its mark with artists' studios, communes, and alternative community centers.
In the 1990s, property developers gained new interest in Montrose. This sparked a gentrification trend of remodelled homes, new townhomes, and condominiums.
With its wide assortment of the housing and entertainment options, Montrose is one of the most popular, if quirky, Houston neighborhoods.
Montrose is within the 77006 zip code of Harris County.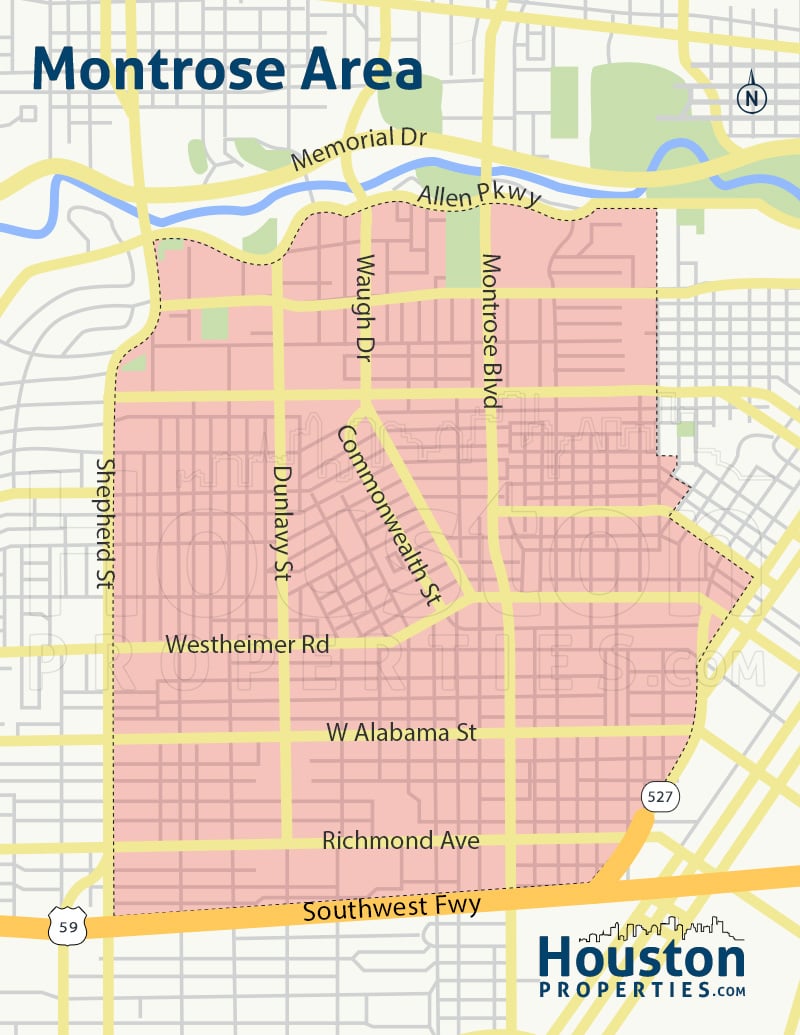 Montrose Houston Real Estate Guide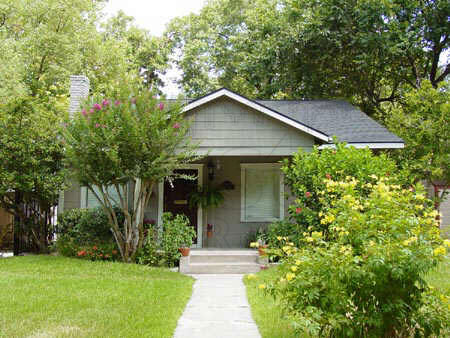 Like its western neighbor Midtown, Montrose has undergone a lot of changes in recent years. Its eclectic mix of housing options include old mansions, single-family bungalows and patio homes, new construction townhomes, and mid-rise luxury condo units.
Montrose real estate is diverse. Architectural sensibilities in the neighborhood include Victorian, Colonial, Tudor Revival, Craftsman, and Queen Anne. Newer construction tend to lean toward modern and contemporary styles, among others.
Property prices have appreciated by 84% in the last ten years, from $315,800 in 2005 to $581,709 in 2014. Average price per square foot has increased by 50%, from $167 to $251 over the same span.
A number of factors determine pricing, including location, type, and area. Older single-family bungalows tend to be much cheaper than renovated or newly constructed ones.
Older single-family bungalows can sell for $100,000, while well-maintained mansions and estate-style houses can go for $2,000,000.
Townhomes are relatively cheaper; average sales price is at $393,453. Montrose condos average sales price is at $189,333.
Fun Things To Do In And Around Montrose
One of Houston's cultural and historical centers, Montrose is home to a diverse mix of cafes, restaurants, dive bars, vintage shops, and art galleries. Montrose offers a fusion of new and old, upscale and artsy.
Montrose has several thrift, antique, and secondhand shops, as well as the River Oaks Shopping Center, one of the oldest shopping centers in the US. The Galleria is a few minutes away.
Younger residents will appreciate the neighborhood's lively street scene and nightlife, while others may take comfort in Montrose's quieter spots.
Rudyard's, a pub at 2010 Waugh Street, is known as "Montrose's Living Room." It seems to have everything: on-tap selection of beer, great food, comedy and musical acts upstairs, beer tastings, and a dart league. Dog-friendly West Alabama Ice House is a favorite spot for Montrose residents. A casual ice house with a taco truck and a patio, West Alabama offers an unassuming place to kick back after a long day.
Da Marco Cucino E Vino, an upscale Italian bistro, is popular in the neighborhood. Brasil, on the other hand, draws in music lovers and creative types with its wide selection of beer, coffee, tea, and wine.
The Menil Collection, founded by John and Dominique de Menil, has about 17,000 paintings, sculptures, photographs, and rare books. The private art collection includes some works of Pablo Picasso and Henri Matisse, alongside contemporary pieces from Jackson Pollock and Andy Warhol.
The Rothko Chapel, also founded by the de Menils, is an interfaith chapel that houses various books and writings from different religions. It also features art and the Broken Obelisk, a sculpture dedicated to Martin Luther King Jr.
Montrose also plays host to a number of festivals, including the four-decade old Houston Greek Festival, the Houston Pride Parade, and the bi-annual Westheimer Colony Arts Festival.
Here are some of the best places to visit in and around Montrose:
Art Galleries
African Art Room
Art League of Houston
Blue Orange
Contemporary Arts Museum
Menil Collection
Shops
Domy Books
Peel
Mortar
Magick Cauldron
Spec's Liquor
Mio-boutique
Nightlife
Lola's Depot
Poison Girl
Griff's Houston
Cecil's Pub
Firkin & Phoenix Pub
Absinthe Restaurant Lounge
Agora
Boondocks
The Next Door
Anvil Bar & Refuge
Boheme Cafe & Wine Bar
Rudyard's
JR's
West Alabama Ice House
Dining
Baba Yega's
Barnaby's
La Mexicana Restaurant
Niko Niko's
The Breakfast Klub
Cafe Brussels
Feast
Osaka
Ocean's
Brasil
Fine Dining
Uchi
Mark's American Cuisine
Da Marco
Hugo
Tony's
Brennan's of Houston
Parks
Buffalo Bayou Park
Eleanor Tinsley Park
Ervan Chew Park
Mandell Park
Cherryhurst Park