Montrose Houston Neighborhood Maps
Located within Houston's Inner Loop, Montrose is a diverse neighborhood known for its elegantly restored mansions, contemporary condos, craftsman bungalows, and fantastic restaurants and bars.
Montrose is bordered by Shepherd Dr to the west, Buffalo Bayou to the north, and Southwest Fwy to the south, and Taft St to Tuam to the 527 spur to the east. Montrose is just minutes from Downtown Houston and has a WalkScore of 79, one of the highest walkability scores in Houston.
Nearby neighborhoods include Midtown, Upper Kirby, Museum District, River Oaks, Rice Military, and Memorial Park.
Montrose Houston Related Resources:
Two New Montrose Houston Neighborhood Maps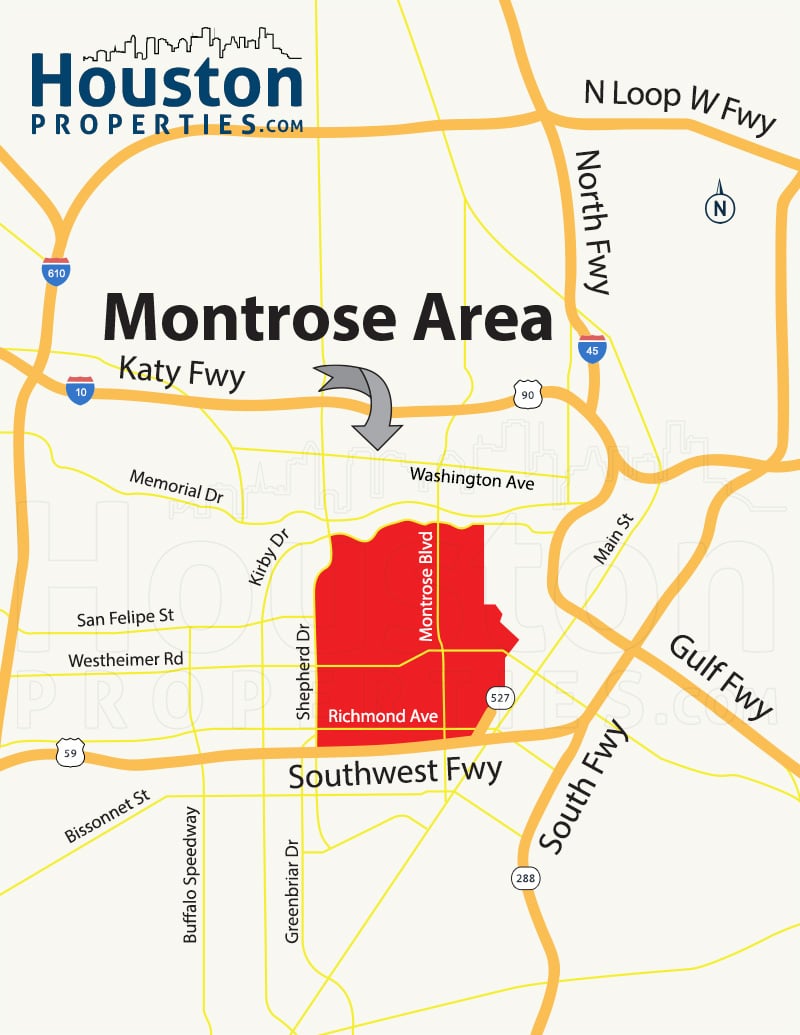 Montrose Houston Maps: Neighborhood
Developed in 1911, the four-square-mile area is a pocket of eccentricity and diversity in the heart of the city. Montrose is known as a true "bohemian" area. Westheimer, the Montrose main street, is popular for its antique shops, boutique stores, restaurants, and bars.
Montrose boasts of over 50 restaurants and bars, including nine restaurants that consistently make the list of "Top Restaurants in the State of Texas."
Named for an historic town in Scotland, Montrose has a collection of homes ranging from old stately homes, brick bungalows, new construction townhomes, apartment complexes, and single-family homes.
The Montrose District is composed of Hyde Park, Montrose, and 78 other different subdivisions. Each subdivision has its unique character and building restrictions.