4 Intriguing Montrose Real Estate Trends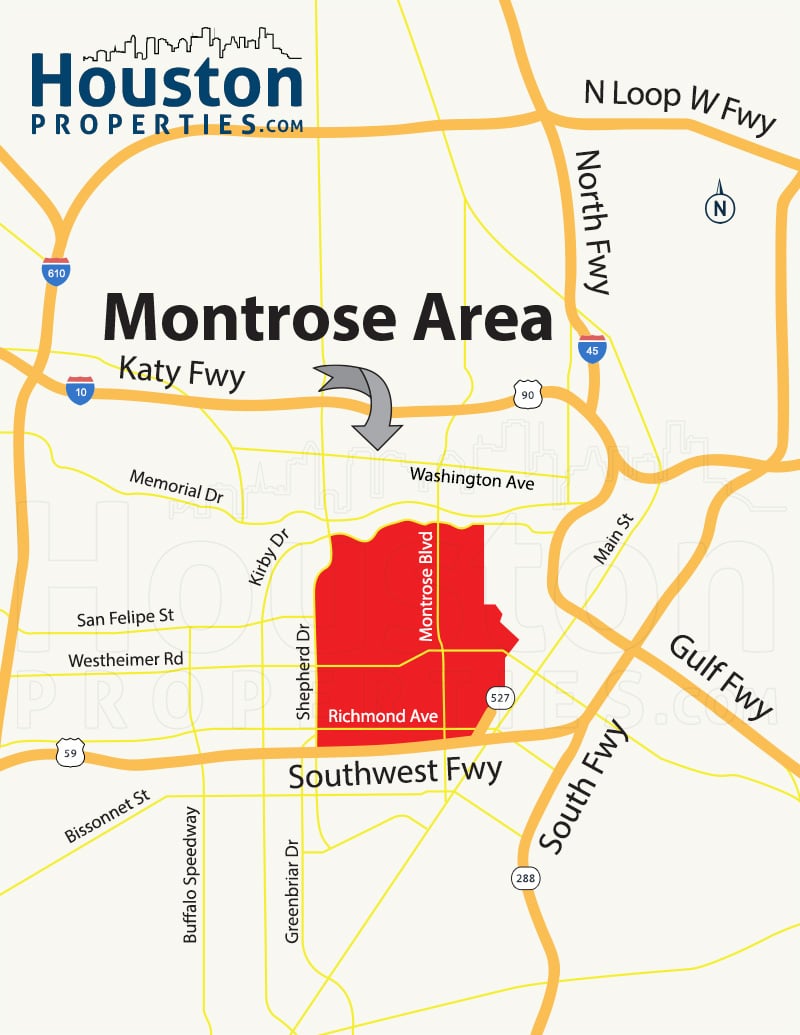 Montrose real estate have been appreciating since the property boom in the 1990s. Property prices over the past decade have increased by an impressive 84%. Price per square foot have also increased during the said period, appreciating by 50%.
Montrose is one of Houston's cultural centers, as well as one of the most accessible neighborhoods in the city. Its central location affords its residents easy access to job centers, commercial establishments, and retail hubs.
New development in the area includes upscale townhomes and luxury condos. Montrose also has single-family patio homes and bungalows.
The following are 4 Key Montrose Houston real estate trends that may help homebuyers understand this challenging market.
For questions, advice, Montrose Houston real estate recommendations, or off-market MLS listings, contact Paige Martin, head of the Houston Properties Team and rated as the best Keller Williams Memorial realtor the last four years.
Montrose Houston Resources:
For an updated and customized Montrose real estate pricing or trend analysis, please contact Paige Martin at [email protected].
4 Interesting Montrose Real Estate Market Trends
1. Montrose real estate have appreciated steadily the last 10 years.
Montrose real estate median sales price is at $581,709 in 2014 – an 84% increase from $315,800 in 2005. Prices show promising increase in the long run as median sales price has increased by 41% over the last 5 years and 17% in the past year alone.
2. Average price per square foot has increased by 50% since 2005.
Montrose homes for sale were at $167 per square foot in 2005. In 2014, that number has increased to $251, marking a 50% increase.
Land value is a good indication of strengthening real estate.
3. Real estate sales in Montrose remain strong across the board.
Montrose's diverse home types include single-family, townhomes, and condos. All property types have strong sales.
A number of factors determine home values in Montrose, including size, age, and location. Older single-family homes tend to sell for lower prices compared to new construction luxury townhomes and restored mansions that date back to the 1920s.
4. Inventories are tight.
The number of homes sold in Montrose dipped from 2013 through 2014 (from 264 to 189). Some homes spend an average of 12 days – less than a month – on the listings, while others don't get listed at all.
Homebuyers will need the assistance of the best Montrose Houston realtor for advice and updated information.
Montrose Houston Realtor – Paige Martin
As featured on Fox News in the Morning, the Houston Business Journal, Houston Chronicle, and Houston Magazine, Paige Martin – a consistent Top Producing Broker-Associate and head of the Houston Properties Team – is ranked amongst the very top Keller Williams agents in the Houston area.
Paige is ranked as one of the top realtors in Montrose Houston and the state of Texas. Read more about the over 65 awards she's won in the last few years.
Paige works with a tremendous number of buyers and sellers in Montrose.
For a specific recommendation of neighborhoods, homes or properties based upon your personal style, goals & price point, please contact Paige Martin, head of the Houston Properties Team & Broker Associate at [email protected] or 713-425-4194.