Guide To 20 Most Expensive Houston Neighborhoods
20 Most Expensive Houston Neighborhoods

From affluent River Oaks to exclusive Memorial, we list this year's most expensive neighborhoods in Houston.

Over the last 10 years, many of Houston's top neighborhoods have been consistently listed among the wealthiest in the nation.
Hurricane Harvey had a huge impact on the real estate market. However, the list of Houston's most expensive neighborhoods remain largely unchanged.
We have reviewed over 400,000 home sales over the last 10 years to get an updated list of 2019's Most Expensive Neighborhoods in Houston.
As expected, many of Houston's most expensive neighborhoods are also, historically, the best performers in real estate appreciation.
A few interesting trends stood out. Houston's luxury neighborhoods tend to be:
If you'd like to see any specific homes or learn about neighborhoods that are best for you, please contact Paige Martin at Paige@HoustonProperties.com, ranked #1 Individual Agent with Keller Williams in Houston and #9 in the United States.
"Paige Martin is the best Realtor. She is highly experienced and very knowledgeable. She made our buying experience an enjoyable one, not only for us, but for our daughter, son-in-law and several of our friends. We have bought and sold many houses, and Paige has been the best. We highly recommend her and The Houston Properties Team."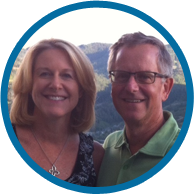 BY THE NUMBERS:
HOUSTON'S LUXURY NEIGHBORHOODS
Neighborhood
Median Home Sale Price
Median Sale Price / Sq Ft
Land Value /
Sq Ft
10-Year Appreciation
Hunters Creek
$2,300,000
$392
$52
98%
River Oaks
$2,224,250
$504
$110
79%
Piney Point
$2,220,000
$405
$45
48%
Avalon Place
$2,118,000
$514
$146
92%
Crestwood
$1,960,000
$377
$53
31%
Memorial Close In
$1,915,000
$362
$34
39%
Bunker Hill
$1,797,000
$365
$39
44%
Sunset Terrace
$1,775,000
$359
$94
90%
Hedwig Village
$1,750,000
$378
NA
115%
Southside Place
$1,675,000
$399
$160
36%
Carlton Woods
$1,650,000
$258
$19
45%
Tanglewood
$1,490,000
$317
$77
37%
Glen Cove
$1,350,250
$338
NA
131%
West University
$1,325,000
$367
$125
68%
Southampton Place
$1,324,000
$369
$97
69%
Rice Court
$1,317,000
$439
$143
111%
Boulevard Oaks
$1,148,000
$382
$76
51%
Memorial Forest
$1,067,500
$311
$63
85%
Frostwood
$975,000
$274
NA
64%
Bellaire
$965,000
$248
$60
36%
QUICK TOUR OF HOUSTON'S TOP NEIGHBORHOODS
More About Paige Martin
Top Realtor In Houston
As featured on Fox News in the Morning, Houston Business Journal, and Houston Chronicle, Paige Martin, a consistent Top Producing Broker-Associate and head of the Houston Properties Team, is ranked amongst the top Keller Williams agents in the United States.
Paige Martin is ranked as one of the top residential real estate agents in the world.
A Houston-area native, Paige is an experienced, successful partner in any residential real estate transaction. Armed with a local perspective of the city & a deep knowledge of Houston real estate market, her skills have marked her as one of the most sought-after agents in Houston.
Upon graduation from Baylor University, Paige launched a career as a marketing consultant, developing customized marketing plans and strategies for her clients. She now uses those professional marketing skills to help her real estate clients find and sell their homes.
When working with home sellers, Paige employs individually-tailored, cutting-edge techniques to gain her clients the most value in the shortest time.
She is also an ideal partner for buyers, helping them make informed home-buying decisions with the least amount of stress.
Paige is passionate about her work, her clients and her city. Her attention to detail and excellent communication skills make her the perfect choice for those looking to buy or sell a home in Houston.
In addition to her robust real estate career, Paige was appointed by Houston's Mayor Bill White to serve on the Board of Directors for the Downtown Redevelopment Authority and Tax Increment Reinvestment Zone #3 (TIRZ), where she volunteers her time as a Chairman of the Housing Committee, as well as a member the Budget & Finance Committee. Paige also serves a variety of non-profits, civic and community boards and has been recognized for fundraising by the Houston Police Foundation.
A member of the National Association of Realtors, Texas Association of Realtors and Houston Association of Realtors, Paige has served on the Houston Association of Realtors MLS Advisory Group, in which she volunteers on the TEMPO Task Force and the CMA Task Force. Paige is also the co-chair of the Keller Williams Realty – Memorial Office's Luxury Homes Committee.
Paige Martin is a customer-focused Houston Realtor' (member of the National Association of Realtors) dedicated to providing exceptional service. Paige and her team guides clients through all aspects of learning about Houston, relocating to Houston, buying a home, buying a highrise or condo, tips for selling your home and ensuring that your transaction goes as seamlessly as possible.
Methodology & Disclaimers:
Median home sale prices are based on single family home sales for 2018.

Median land value prices are based on both homes sold at lot value and lot sales.

Neighborhoods with less than 20 home sales over the past 10 years were excluded.

10-year appreciation rates compare 2009 to 2018 and are based on median sales price.

Data is deemed reliable, but not guaranteed. All source material from HAR MLS sold information.