Houston's Association of Realtors' (HAR) 10-year report shows that Oak Forest is one of Houston's strongest neighborhoods in terms of appreciation and home sales.
Continuous development and strict deed restrictions helped Oak Forest to have one of the best real estate appreciation rates in Houston. Oak Forest Houston home values have appreciated by 16% in just one year, with the total number of homes sold jumping by 31% last year.
The Oak Forest Real Estate Appreciation Report below outlines Oak Forest's home sales the last 10 years. Showing figures from 2003 to 2012, the report gives us 5 interesting trends for Oak Forest real estate.
Oak Forest Resources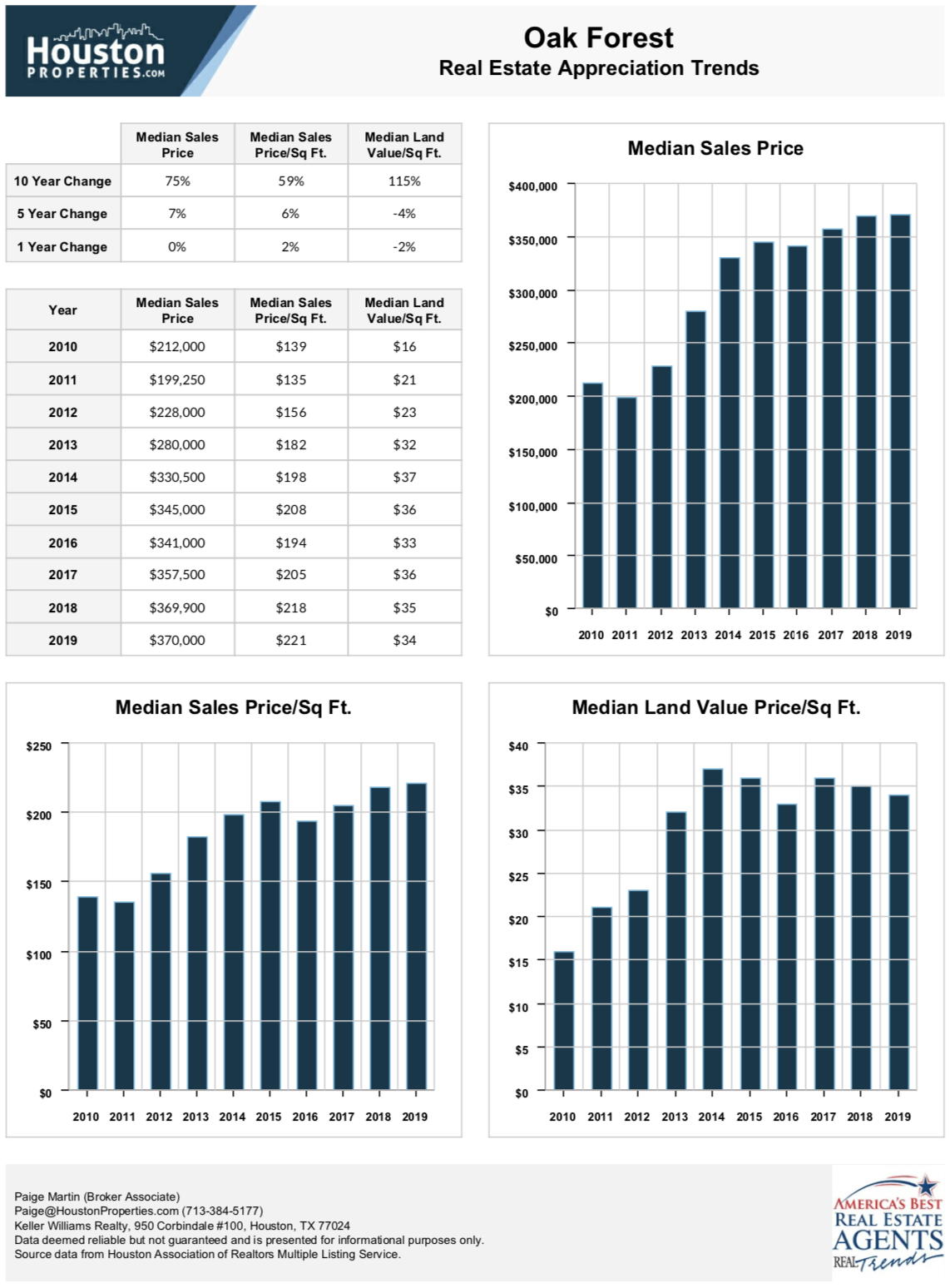 5 Interesting Trends In Oak Forest Real Estate
1. Oak Forest homes bought in 2003 have nearly doubled in value in just 10 years
With a 79% increase in average price per square feet between 2003 and 2012, Oak Forest homes bought 10 years ago have nearly doubled in value. A home worth $119,973 in 2003 jumped to over $217,000 in 2012.
2. Oak Forest homes median sales price jumped by over a quarter in just 5 years
Oak Forest homes' median sales price surged by 28% from 2008 to 2012. In dollar volume, this is equivalent to an increase of roughly $50,000.
3. Number of Oak Forest homes sold jumped by 31% last year
With 338 homes sold last year, Oak Forest total home sales netted a 31% increase from the 259 homes sold in 2011.
4. Oak Forest homes' average price per square feet consistently rose year-over-year since 2003
From $90 in 2003, Oak Forest homes' average price per square feet rose to $161 last year. Last year, ave. price/square feet jumped by 15% – from $139 to $161.
5. Trends project a strong year for Oak Forest real estate
Forbes data show that roughly 50,000 people moved to Houston last year, with close to 4,000 more relocating each month this year. Home inventory are at its 12 year-low of 3.3 months. However, 28,000 new homes are set to begin construction by the end of the year. The 10-year report (specially last year's 31% surge in home sales) support the optimism for a strong 2013.
Oak Forest Houston Home Values Provider – Paige Martin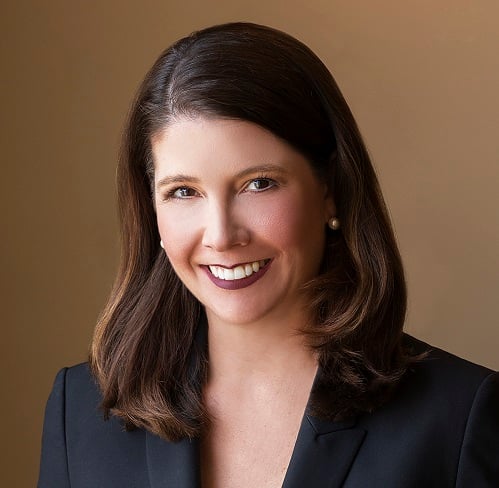 As featured on Fox News in the Morning, the Houston Business Journal, Houston Chronicle, and Houston Magazine, Paige Martin – a consistent Top Producing Broker-Associate and head of the Houston Properties Team – is ranked amongst the very top Keller Williams agents in the Houston area.
Paige was named the #1 Ranked Individual Agent in the Keller Williams Memorial Office for 2013, 2012 and 2011. She has been a consistent top producing agent, winning awards every year since 2007.
Paige works with a tremendous number of buyers and sellers in Oak Forest, earning praises such "Paige Martin is the best Oak Forest realtor" along the way. You can check more client feedback about Paige as well as her list of awards and client ratings here: Client Testimonials.
For a specific recommendation of neighborhoods, homes or properties based upon your personal style, goals & price point, please contact Paige Martin, head of the Houston Properties Team & Broker Associate at [email protected] or 713-425-4194.