Guide To Rice Military Homes and Townhomes For Sale
The Rice Military neighborhood has one of the highest "Walkable" rating in Houston. With a score of 75 over 100, WalkScore.com rates Rice Military as "Very Walkable".
With restaurants, bars, cafes, and retail stores close to most Rice Military homes, the Walkscore rating means that "most errands can be accomplished by foot". Yelp.com also has over 500 rated establishments in the area.
For more information on available Rice Military homes for sale, call Paige Martin at
713-425-4194 or email [email protected]
Rice Military Real Estate – Benefits of Buying Rice Military Real Estate For Sale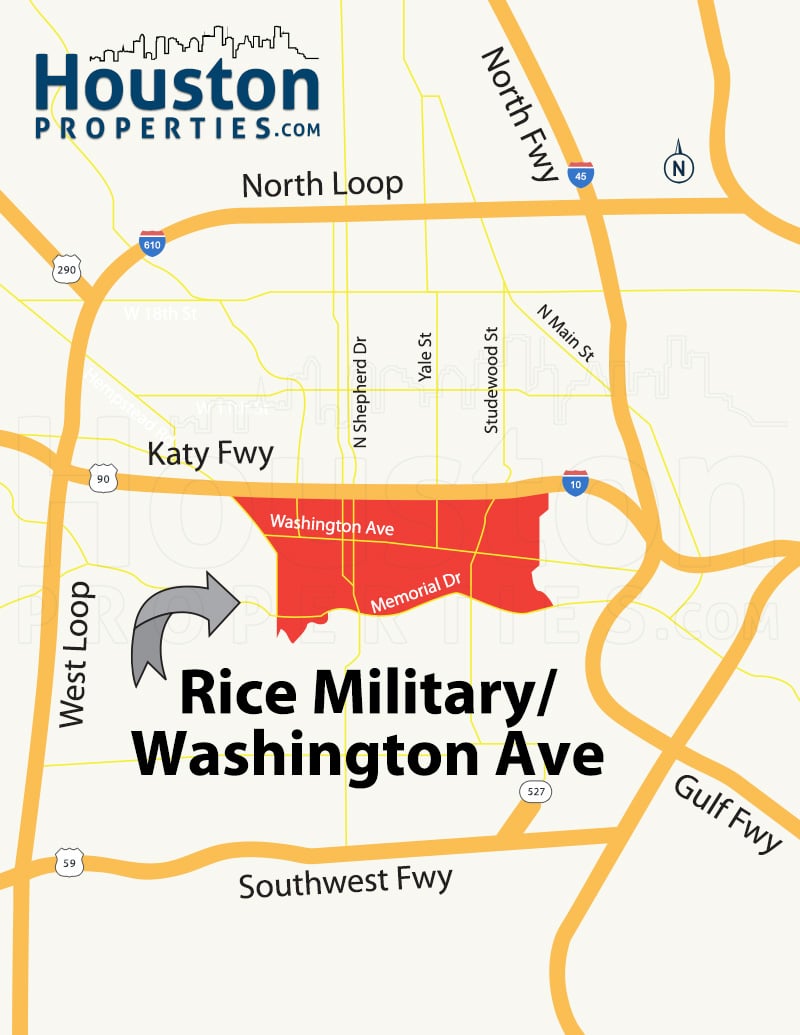 Rice Military is one of the few Inner Loop Houston neighborhoods with homes in the $400,000 to $500,000 price range.
The neighborhood is "an area of transition": Rice Military homes for sale are still affordable but projected to increase due to its location and community development.
Empty-nesters and young professionals often check Rice Military homes due to its lower-priced homes and "central" location near main Houston hubs. Rice Military is only 5-10 minutes away from Downtown Houston, Memorial Park, and River Oaks. Galleria, Museum District and Medical Center are about 20 minutes away.
If you are planning on investing in real estate, Rice Military in Houston, Texas is a great option. You may also go for Rice Military even if you are just planning to buy your own home; anyway, purchasing real estate in this area is still considered wise investment by a lot of people.
After all, you are buying instead of renting a home. Renting can waste a lot of money as you keep on paying monthly fees without having to own the house in the end. On the other hand, when you have finished paying for a house, you do not have to worry about mortgage anymore. You can also rent out or sell the place when the value increases.
What are the perks of Rice Military real estate? Why is it such a great investment? Here are a couple of points that explain why:
Reasonably priced and comfortable
Residential properties under the Rice Military real estate cost anywhere from a little more than a hundred thousand dollars to almost six thousand dollars. You are bound to find one that matches your budget. Not only that, Rice Military offers the comfort of city living together with a country atmosphere. The two-for-one quality makes Rice Military homes for sale a complete package that you will not be able to resist.
Close-knit but urban
Who would have thought that a trendy neighborhood in Houston, Texas would also possess country charm? If you choose to live in the area, you would have neighbors who are friendly and are willing to communicate and cooperate through homeowners associations and other community organizations. However, Rice Military real estate developers are making sure that the residences are very modern.