Quick River Oaks Real Estate Guide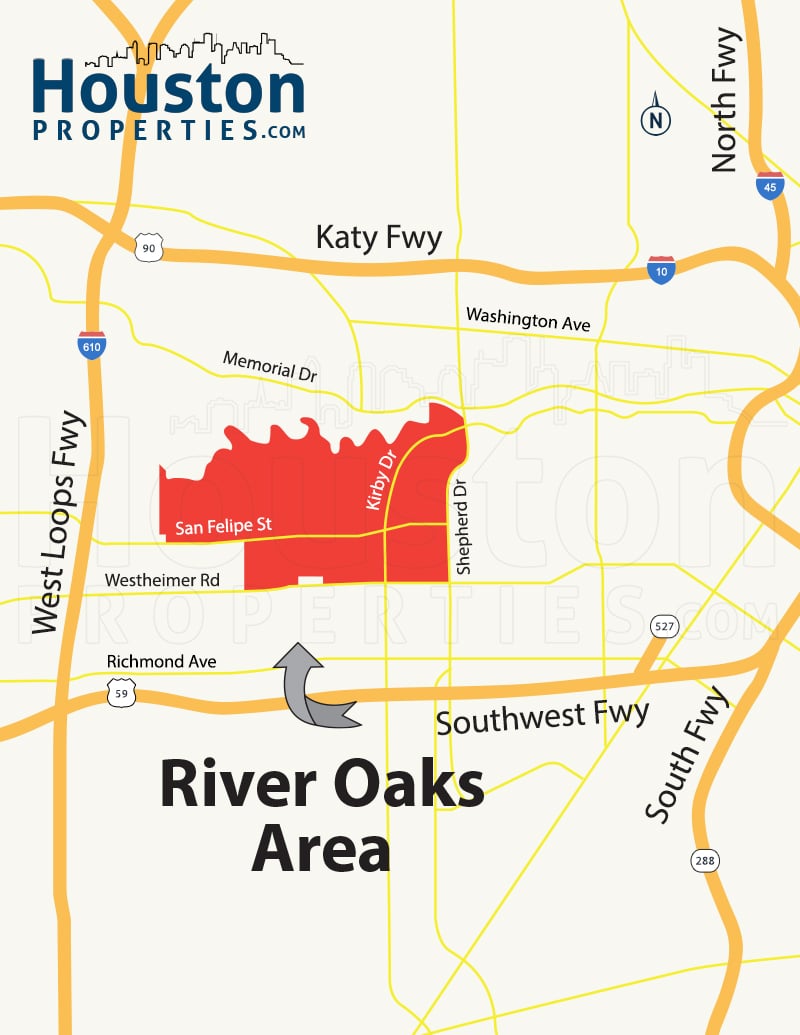 River Oaks is Houston's most expensive neighborhood. This area is also zoned to some of the best schools in the city.
River Oaks Elementary School features an accelerated multidisciplinary curriculum. Lanier Middle School is one of the few Texas schools with a perfect 10/10 GreatSchools rating.
River Oaks spans 1,100 acres within Houston's Inner Loop. The neighborhood is bounded by Buffalo Bayou to the north, Westheimer Road to the South, South Shepherd Drive to the east, and Willowick Road to the west.
River Oaks Houston Resources:
For more information on available River Oaks Houston homes for sale, call Paige Martin at
713-425-4194 or email [email protected]
View All River Oaks Homes For Sale Under $1 Million
River Oaks Houston Homes For Sale Guide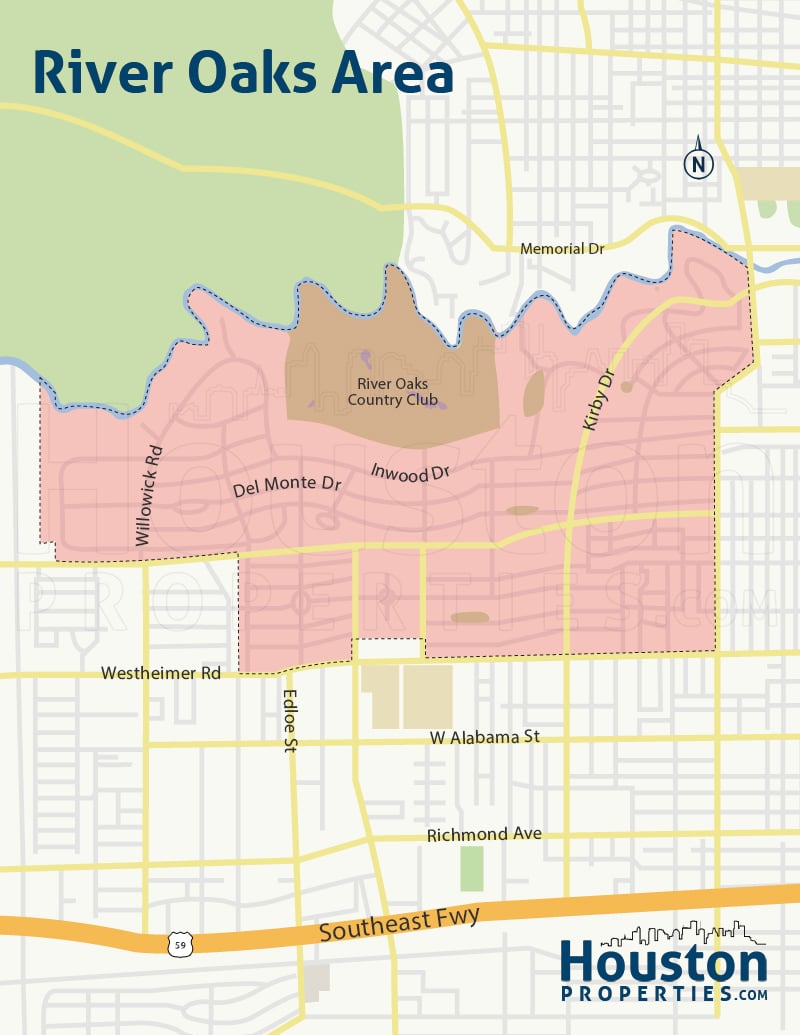 The sons of former Texas Governor Jim Hogg, Will and Mike Hogg, and attorney Hugh Potter established River Oaks in the early 1920s. They built the Country Club Estates to support the development of the community and it has matured and flourished over the years.
With a very detailed development plan, River Oaks' parks and esplanades boast of oak trees, azaleas, shrubs, and other flowers. Because of its impressive growth, River Oaks became a national model for community planning.
River Oaks Houston Homes: Schools In River Oaks
The Houston Independent School District (HISD) serves the River Oaks Houston area.
The neighborhood is home to some of the best public schools in Houston. The public schools associated with homes in River Oaks include:
Elementary Schools
River Oaks Elementary School at 2008 Kirby Dr.
River Oaks Elementary School has an accelerated multidisciplinary curriculum and is one of the first three elementary schools in Texas to acquire an authorization for the International Baccalaureate Primary Years Programme. It has a GreatSchools.org rating of 10/10.
Wharton Dual Language Academy at 900 W. Gray
Wharton is an alternative primary school that serves gifted and talented students in the Language Magnet program for Pre-K to 8. Their language program promotes both Spanish and English as languages of equal value. It has a GreatSchools.org rating of 10/10.
Middle Schools
Gregory-Lincoln Education Center at 1101 Taft
GLEC is an urban K-8 school with a Fine Arts magnet program. It features instrumental music, vocal music, theatre arts, dance, culinary arts, visual arts, and multimedia classes to all students.
Lanier Middle School at 2600 Woodland
Lanier Middle School is a recipient of the Texas Gold Performance Award based on language arts, math, reading, science, social studies, and writing. It has a GreatSchools.org rating of 10/10.
High Schools
Lamar High School at 3325 Westheimer Rd.
Lamar High School has a great Athletics program. They have one of the oldest lacrosse programs in the state, and have either won or placed several times in state championships in the past. Their football team, The Lamar Redskins, is one of the highest-ranking teams within the Greater Houston area.
To learn more about Houston public schools, including schools zoning address, academic ranking, and exact address, visit our Houston Schools page.
River Oaks Houston Private Schools
Notable Private Schools near River Oaks include:
St. Thomas High School at 4500 Memorial Dr.
St. Thomas is Roman Catholic school founded in 1900. It is the second oldest continuously operating private high school in Houston. It has a GreatSchools.org community rating of 4/5 stars.
St. Anne Catholic School at 2120 Westheimer Rd.
St. Anne Catholic School is an accredited Pre-K through 8th grade with a National Blue Ribbon Status from the Department of Education. It has a GreatSchools.org community rating of 4/5 stars.
St. John's School at 2401 Claremont Ln.
St. John's is one of "America's Elite Prep Schools" according to Forbes.com and "the best private school in Houston" according to the New York Times. It has a GreatSchools.org community rating of 3/5 stars.
Annunciation Orthodox School at 3600 Yoakum Blvd.
AOS is co-educational school for age-3 to 8th grade. It has a GreatSchools.org community rating of 4/5 stars.
River Oaks Baptist School at 2300 Willowick Rd.
River Oaks Baptist School is one of the premier independent, co-educational schools in Houston. Half of their faculty hold advanced degrees in their field and they boast of a low teacher to student ratio.
The Kinkaid School is a non-sectarian school attended by students from PK -12. It is also the oldest independent coeducational school in Greater Houston.
River Oaks Academy at 10600 Richmond Ave.
ROA specializes in individualized education for children with special needs. They boast of small student to teacher ratios and specialized programming for students with learning disabilities, unique learning styles, ADHD, social skill needs, autism, behavioral and emotional issues, and learning differences.
It is the only program approved by both the Texas Education Agency (TEA) and Southern Association of Colleges and Schools Council on Accreditation and School Improvement (SACS CASI).
To find an updated listing of all River Oaks real estate zoned to any specific public school, please email Paige Martin at [email protected] with the property type and budget that you're looking for.
*Note: school zoning can change from year to year, information above is deemed accurate, but not guaranteed. Please double check.