River Oaks is an affluent and exclusive subdivision right in the heart of Houston, TX. The neighborhood spans 1,100 acres and is bounded by Buffalo Bayou to the north, Westheimer Road to the South, South Shepherd Drive to the east, and Willowick Road to the west.
River Oaks Houston Related Resources:
Two New River Oaks Houston Neighborhood Maps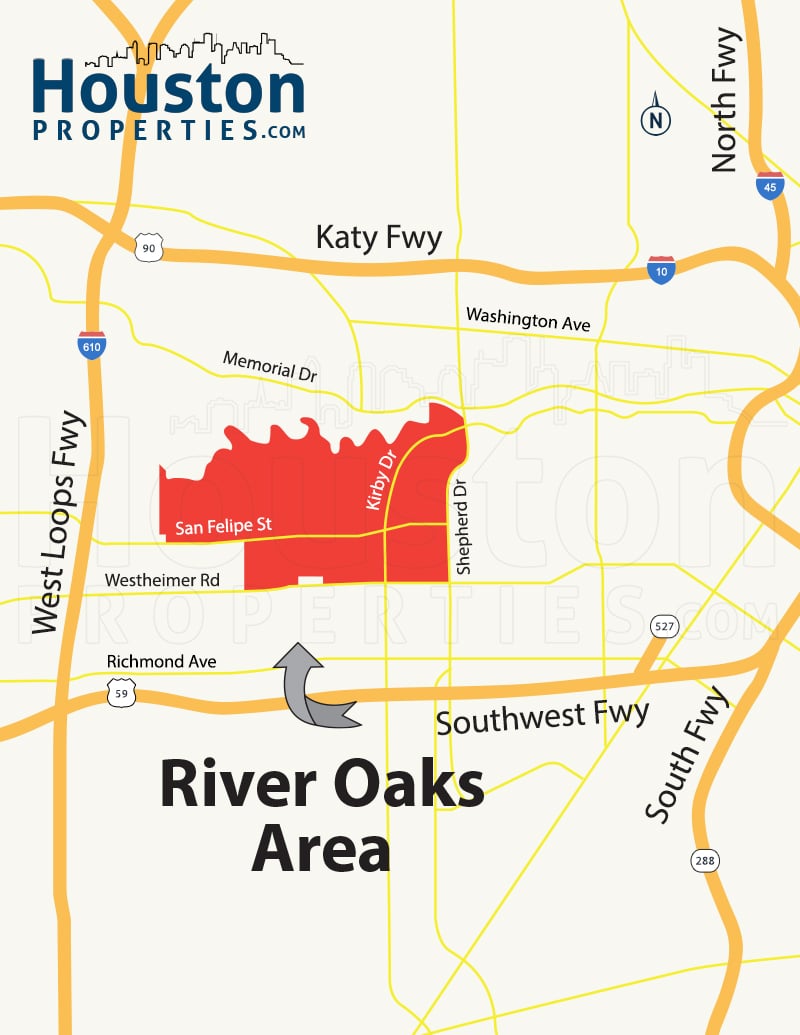 River Oaks Maps: Neighborhood
Located between Downtown and the Galleria area, River Oaks is within the Houston Inner Loop, giving it easy access to the city's main districts.
Just 4 miles from River Oaks is Downtown Houston. Galleria, Museum District, the Greenway Plaza area, Houston Medical Center, various museums and theaters, and Memorial are all less than 10 minutes away from the neighborhood.
Neighborhoods near River Oaks include: Upper Kirby, Fourth Ward, Montrose, Rice Military, Memorial Park, Briar Hollow, Midtown, Tanglewood, Galleria, West University, and Museum District.
Since its early days, the focal point of River Oaks is its namesake boulevard, a wide avenue of stately mansions leading to the River Oaks Country Club's grand portico.
The neighborhood became famous for its impressive roster of homes designed by the country's premier residential architects. Many River Oaks mansions are products of well-known architects such as John Staub, Birdsall P. Briscoe, Hiram Salisbury, and Howard Barnstone.
River Oaks is one of the most luxurious communities in the city, with homes in the area usually consisting of oversized traditional American homes with massive lawns. River Oaks Boulevard exudes an old world charm that complements the lavish lifestyles of the cream of Houston's society.
Aside from the rows of elegant houses that comprise River Oaks, much of the community's beauty comes from the abundance of verdant elements in the area. The entirety of River Oaks is a scenic view of towering trees that line streets coupled with intricately detailed bushes that lead to pocket gardens.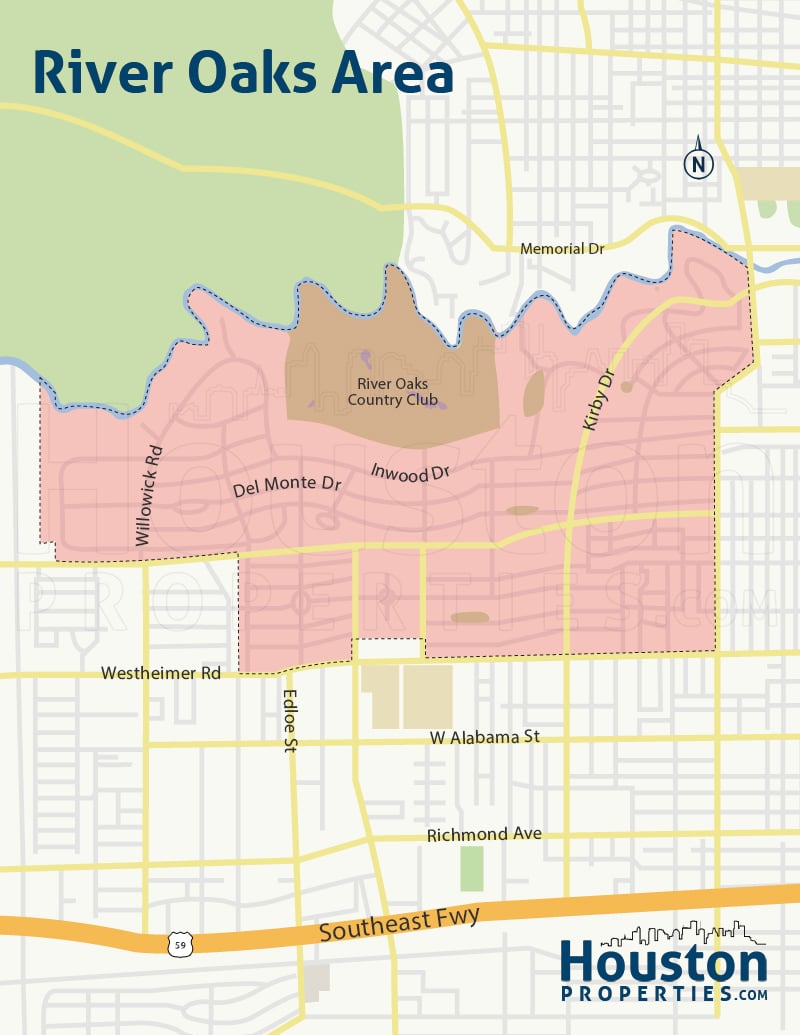 River Oaks Real Estate Guide
River Oaks is Houston's most expensive neighborhood. River Oaks is also the 7th richest neighborhood in the U.S., behind neighborhoods such as Manhattan's Upper East Side, Honolulu, and Beverly Hills.
River Oaks is one of the few real estate markets that have shown strength even in times when the US real estate markets are struggling.
River Oaks homes for sale have a neighborhood value range of $845,000 to $2,800,000. The River Oaks median home price is nearly $1.1M, features approximately 3,700 of living space, a lot of 11,500 square feet, and features 3.5 bedrooms and just over 3 bathrooms.
What initially was a smaller area, the neighborhood has matured and flourished over the years. Elegant homes pay tribute to a wealth of architectural styles such as chateaus, Tudor, plantation, Spanish, Palladian, and traditional one-story homes.