Shadow Creek Estates Real Estate Guide
Shadow Creek Estates homes for sale & insider real estate guide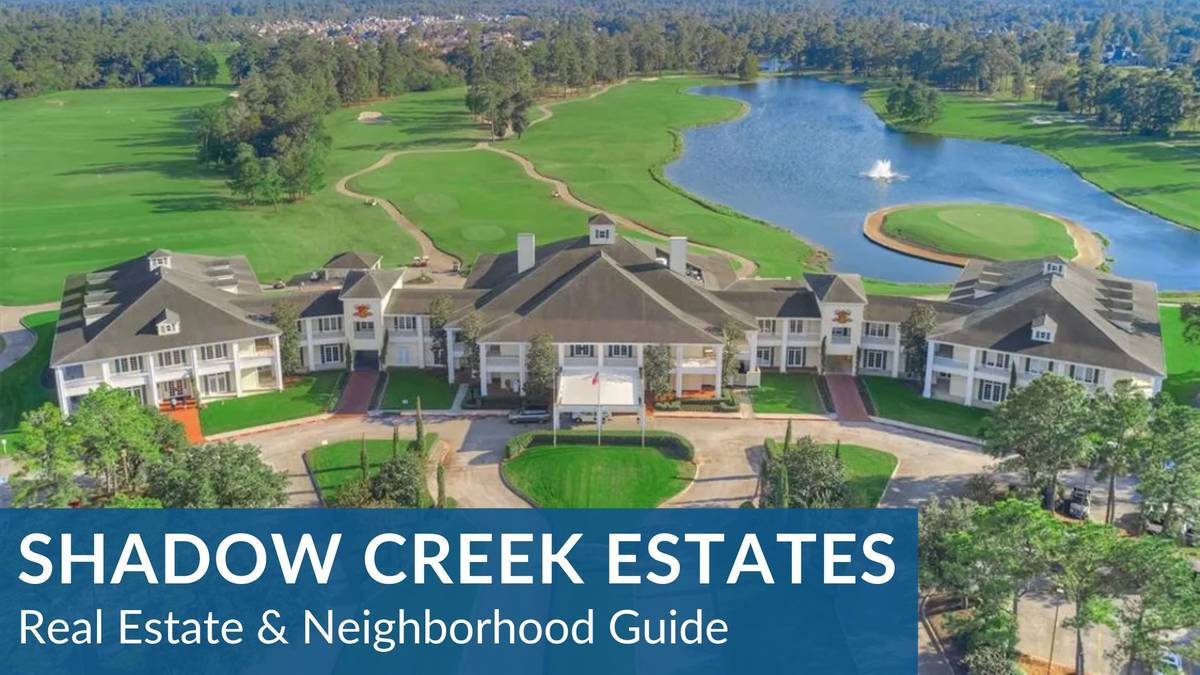 "Shannon was knowledgeable, professional, always available to answer questions/concerns, attentive, and did not hesitate to go above and beyond. If you are looking for a professional and knowledgeable realtor who will get the job done, Shannon is the realtor for you!!" - Keith Milligan (Google Review)
---
Table of Contents
---
Shadow Creek Estates Home Sale Trends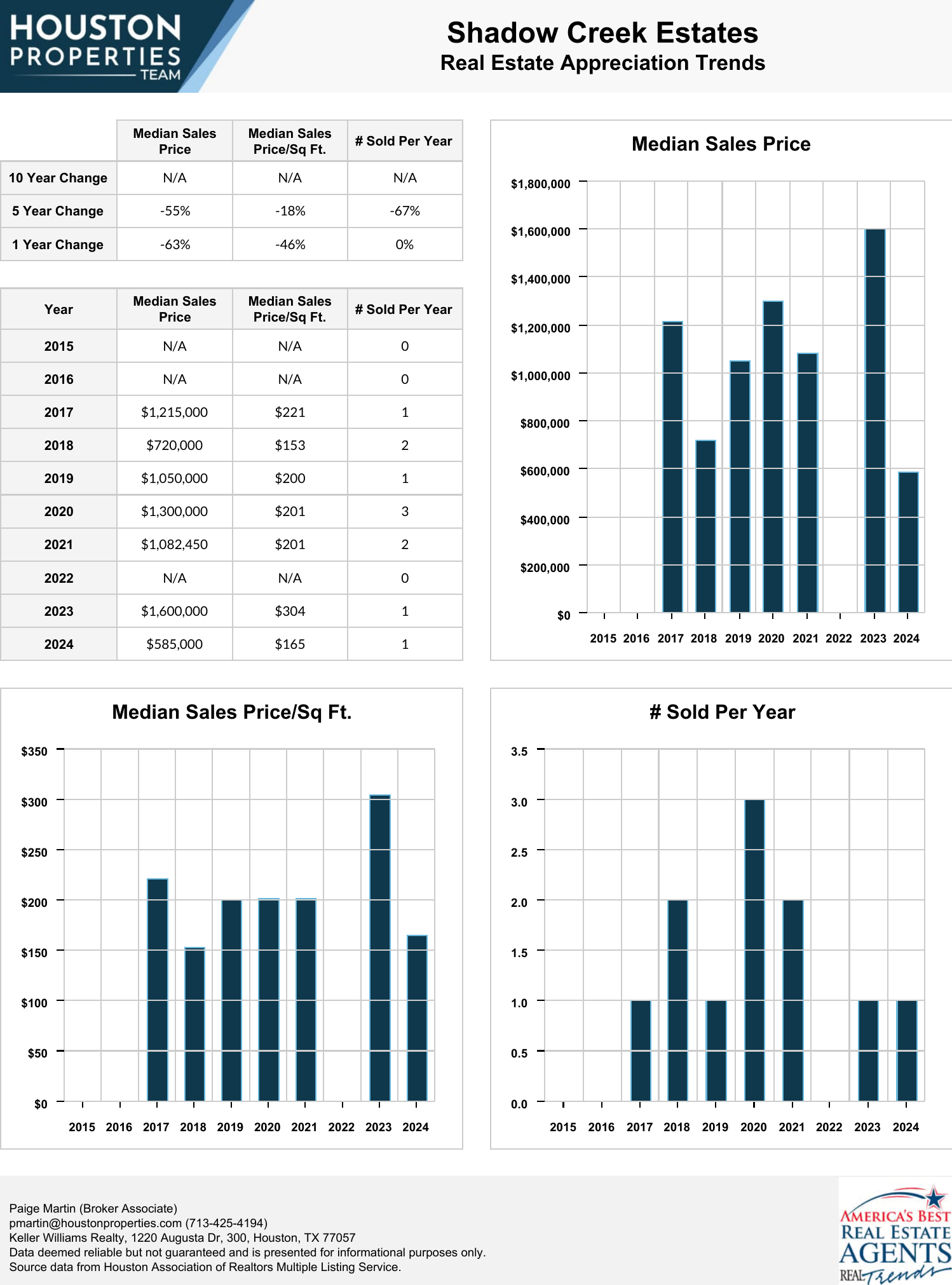 Located inside the Southwest corner of Loop 510, Shadow Creek is under continuous development for the betterment of its residents.
Shadow Creek is known for its:
Convenient Location: Shadow Creek is adjacent to Houston's business centers such as the Texas Medical Center and Rice Village. For a few-minute drive, residents can access Houston's best shops and fine dining, as well as entertainment and sports hubs.

Inspired Home Architecture: The wide array of architectural designs range from the traditional, ranch, to various custom designs. More than 300 properties in Shadow Creek either maintain vintage designs of the 50s or relish newly-constructed homes.

Excellent Schools: As homes in Shadow Creek are zoned to two school districts, they have access to a diverse collection of Top-ranked Schools in Houston. One of these notable schools is the Laura Ingalls Wilder Elementary School.

Extensive Amenities: You can find 4 recreation centers available for the residents of Shadow Creek. There are 150 acres devoted to recreational activities as well as 4 accessible lakes. There will always be activities to cultivate family and community ties.
Shadow Creek residents enjoy the benefits of both worlds: being able to maintain the quiet, simple neighborhood life and feel the accessibility of urban living.
---
Shadow Creek Estates Maps, Location & Zip Code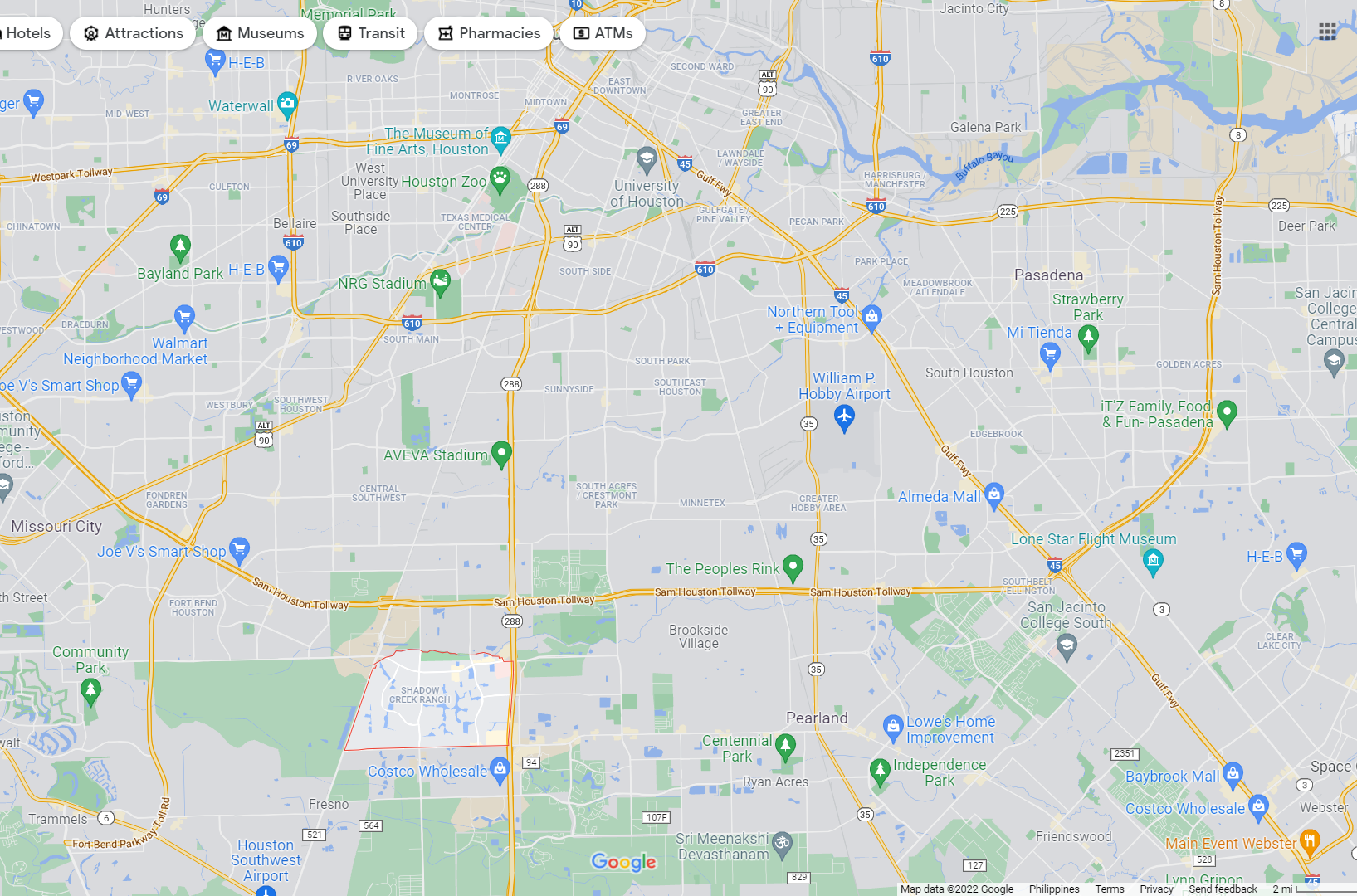 | Commute Time | Shadow Creek Estates |
| --- | --- |
| Downtown (min) | Unknown |
| Med Ctr (min) | Unknown |
| Energy Corridor (min) | Unknown |
| Galleria (min) | Unknown |
| Exxon Campus (min) | 20 |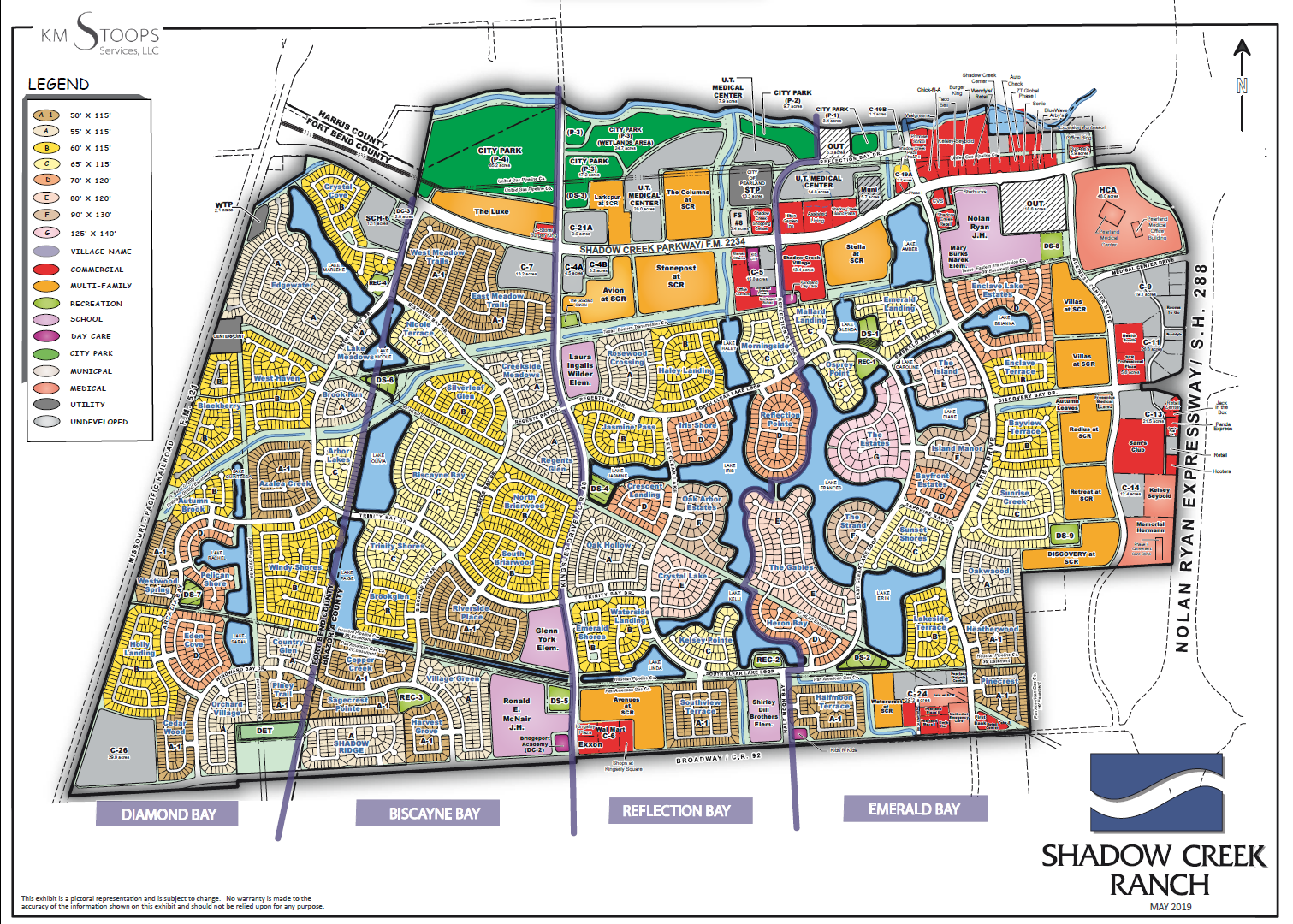 | Highlights | Shadow Creek Estates |
| --- | --- |
| Amenities | Unknown |
| Golf Courses | Unknown |
| Run / Bike Trails | Unknown |
| Nearby Retail / Dining | Unknown |
| Major Employers | Unknown |
---
Best Houston Real Estate Resources
---