Guide To All Shady Acres Homes For Sale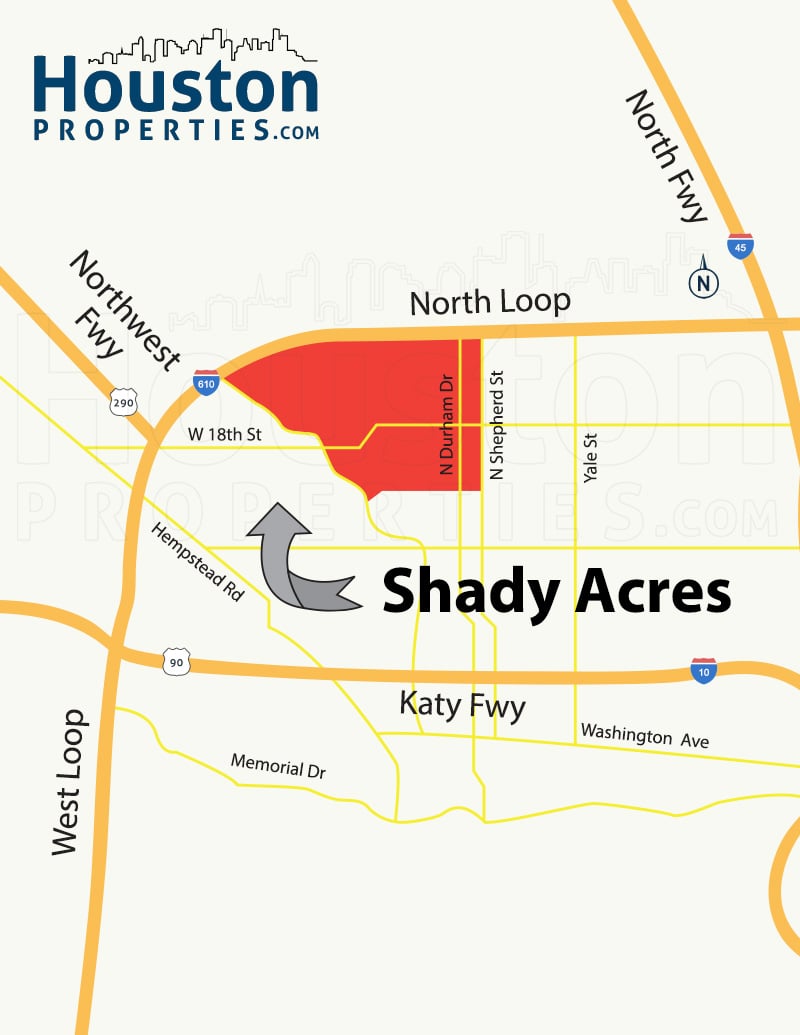 Located within Houston's Inner Loop, Shady Acres is a subdivision of nearly 500 homes.
Found between Houston Heights and Timbergrove Manor, The Shady Acres neighborhood is bordered by North Loop, Ella Boulevard, West 15th Street, and North Durham Drive.
Shady Acres is near to many major Houston freeways, giving residents easy access to Downtown Houston, Galleria and Museum District.
Well-known for its big lots, Shady Acres homes for sale are a mix of traditional houses and new construction homes.
Shady Acres: Related Resources:
For more information on available Shady Acres homes for sale and how they compare to nearby neighborhoods call Paige Martin at 713-425-4194 or email [email protected]
Shady Acres Houston Homes For Sale
Shady Acre's central Inner Loop location (check map above) and easy access to major freeways give homeowners a short commute or drive to major Houston hubs. Downtown Houston, Galleria, Montrose, Museum District and Memorial Park are only about 10-15 minutes away from Shady Acres homes.
Shady Acre homes for sale are popular alternatives to homebuyers looking to buy properties in Houston Heights. With a neighborhood price range of $121,000 to $339,000, Shady Acres is one of the few Inner Loop neighborhoods with homes under the $200,000 price point.
With a median lot size of 10,807 square feet, Shady Acres properties have some of the biggest lots in Houston. Developers have started buying some of these properties to build new construction single-family houses and townhomes.
Neighborhoods about 5 minutes away from Shady Acres include Rice Military, Camp Logan, Timbergrove, Midtown and River Oaks.