Shepherd Park Plaza Area Homes For Sale & Real Estate Trends
2022 Shepherd Park Plaza Area homes for sale & insider real estate guide
Located near the Inner Loop is Shephard Park Plaza. Residents are minutes from Houston's major districts due to its proximity to I-45 and I-610.
Shephard Park Plaza Area is popular thanks to its:
ACCESSIBILITY: Shephard Park Plaza Area is west of I-45 and south of Loop 610. Residents are minutes away from major business, retail, and entertainment hubs of Houston. The neighborhood is near the hottest neighborhoods in the Inner Loop.

PROXIMITY TO JOB CENTERS: The area is only 15 minutes from Downtown, 20 mins to Texas Medical Center, and only 20 minutes from the Energy corridor. Downtown Houston is home to 150,000 employees and hundreds of companies. The energy corridor houses companies such as America, Citgo, and Shell Oil Company.

RETAIL AND ENTERTAINMENT OPTIONS: Residents are 15 minutes from The Galleria and 20 minutes from Museum District. The Galleria is Texas' largest mall, with hundreds of stores and restaurants available. Museum District is Houston's cultural hotspot that features 19 museums about history, art, and more.

GREEN SPACES: Surrounding the Shepard Park Plaza residents are many green spaces. Multi-use trails for biking and running are accessible to residents. There are also playgrounds and picnic grounds that are minutes away from the residents.

ACTIVE NEIGHBORHOOD: The Homeowners Association (HOA) in Shephard Park Plaza is proactive in the neighborhood. They oversee the landscape, safety, and activities inside the neighborhood. They have memberships such as Civic Club, Garden Club, Plaza Moms, and Citizen Patrol.

LARGE LOTS AND HOMES: Most homes for sale in the Shephard Park Plaza are built in Single-story Ranch style design. Houses for sale offer 3 to 4 bedrooms and 2 to 3 bathrooms. Other bigger houses for sale offer up to 5 bedrooms and 4 bathrooms. Houses for sale have a price range of $349,000 to $750,000.
Shephard Park Plaza Area real estate can be challenging to navigate, given the area's proximity to a major thoroughfare.
To get personal advice on buying or selling in the City Park area, contact Paige Martin, one of Houston's best realtors and one of the top-ranked Realtors in the United States.
"Our experience with Houston Properties Team was fantastic and we are very grateful that we made the decision to hire their team when we did. We were looking for a dynamic group of people with a great reputation in the Houston area, that could promote and sell our house in a relatively reasonable time, using the most suitable marketing tools, and we were not disappointed." - German Torres (Google Review)
---
Table of Contents
---
Shepherd Park Plaza Area Home Sale Trends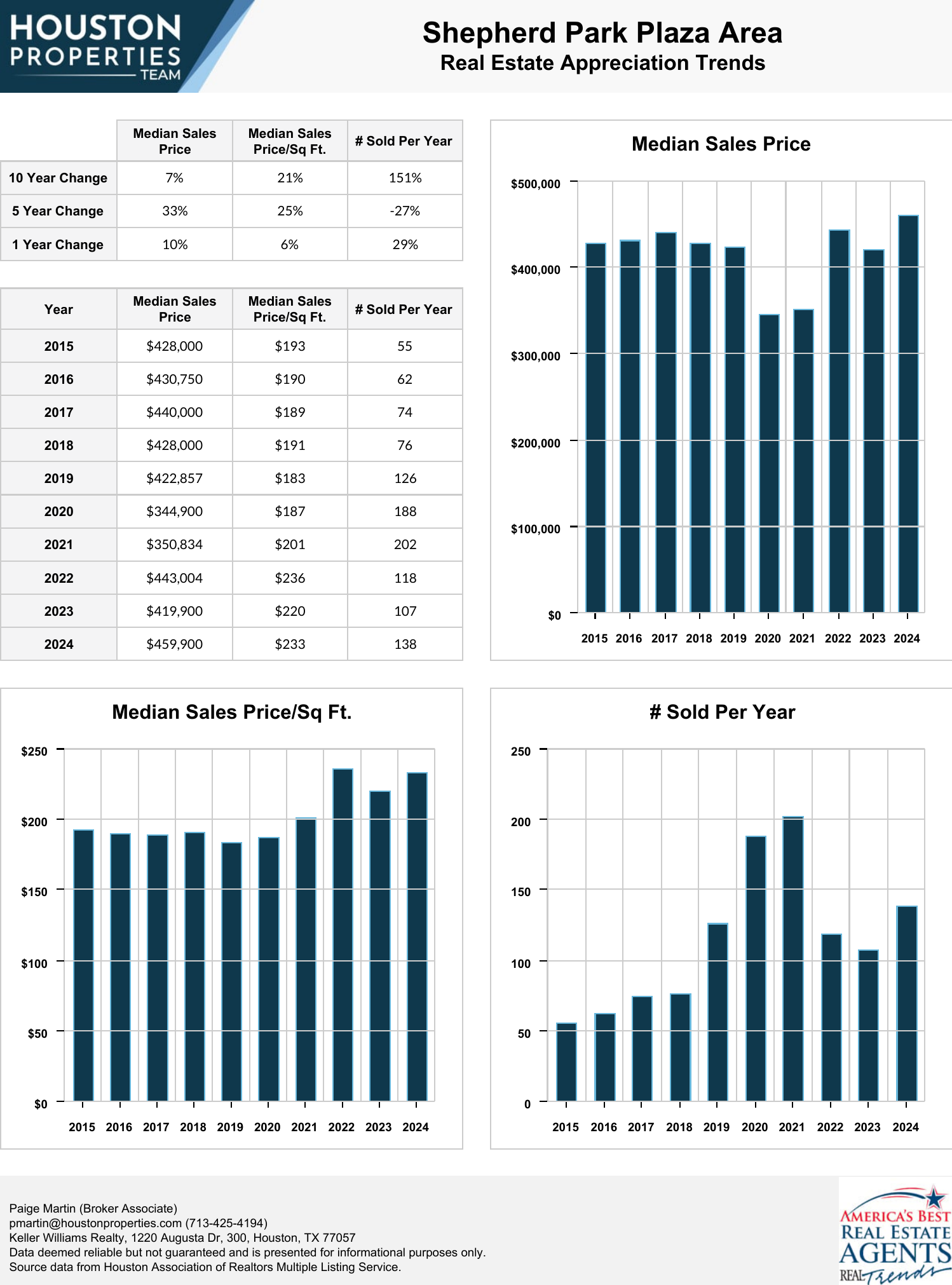 ---
Shepherd Park Plaza Area Maps, Location & Zip Code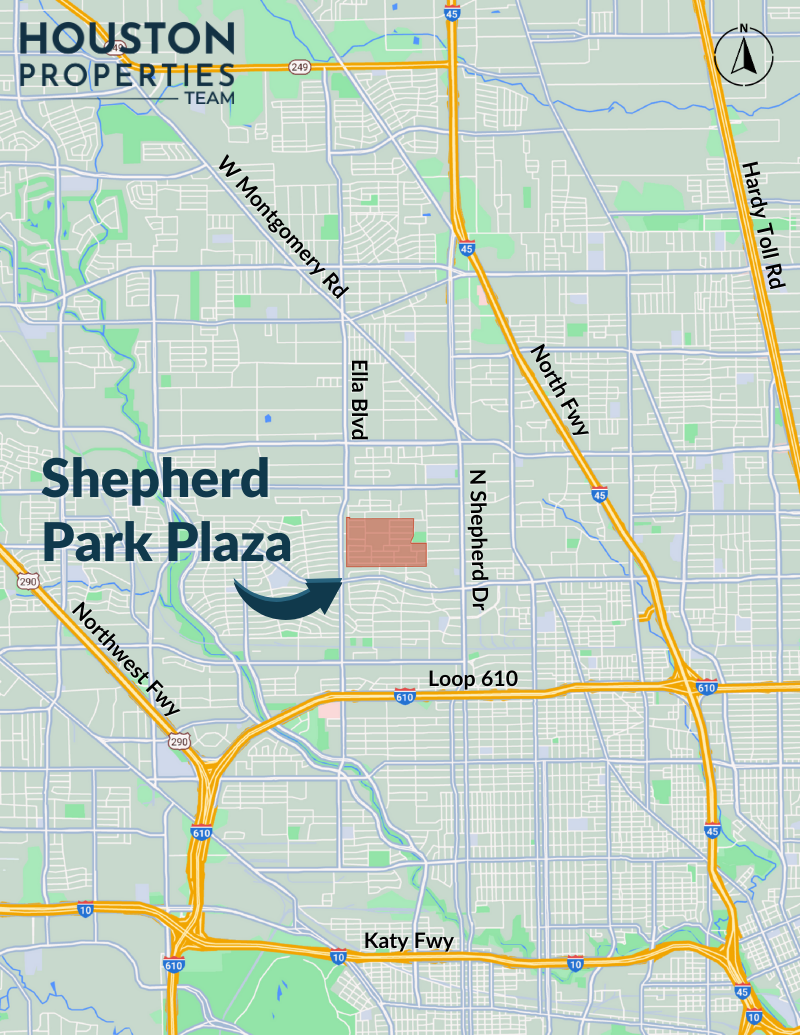 | Commute Time | Shepherd Park Plaza Area |
| --- | --- |
| Downtown (min) | Unknown |
| Med Ctr (min) | Unknown |
| Energy Corridor (min) | Unknown |
| Galleria (min) | Unknown |
| Highlights | Shepherd Park Plaza Area |
| --- | --- |
| Amenities | Unknown |
| Golf Courses | Unknown |
| Run / Bike Trails | Unknown |
| Nearby Retail / Dining | Unknown |
| Major Employers | Unknown |
---
Best Houston Real Estate Resources
---