SOUTHSIDE CIRCLE REAL ESTATE GUIDE
2022 Southside Circle homes for sale & insider real estate guide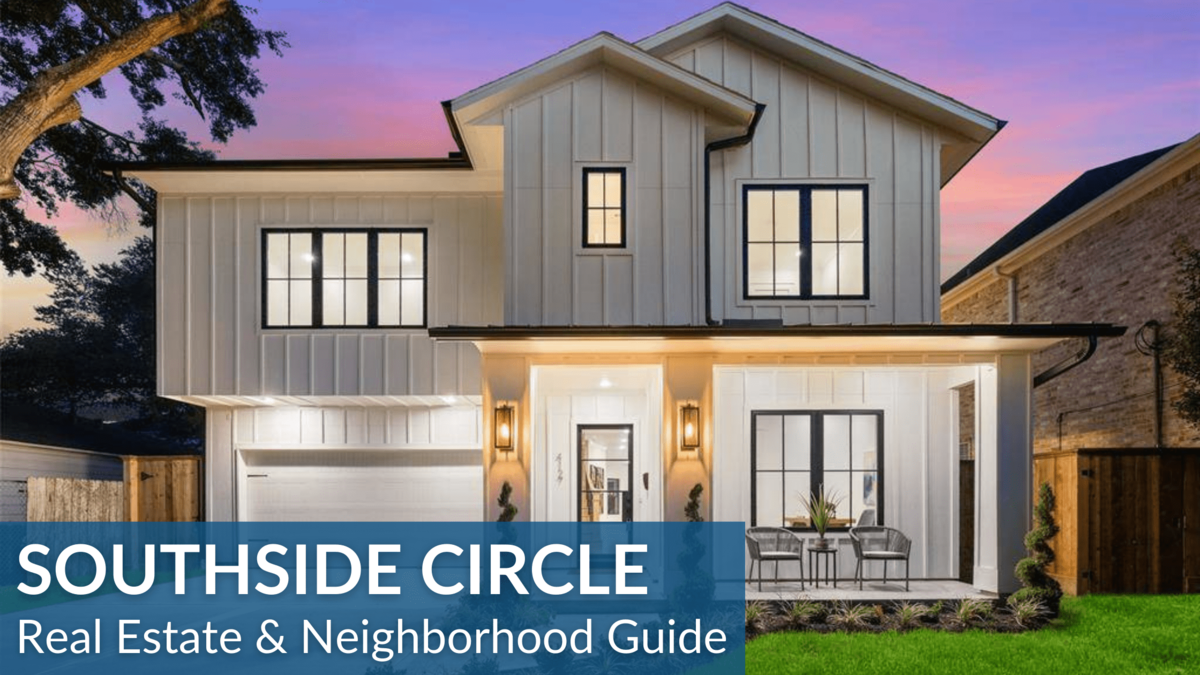 Made up of 39 Mediterranean-style luxury homes. Southside Circle is an exclusive gated community comparable to some of the best in Houston. The community is close to some of Houston's key areas, such as the Downtown and the Galleria. Southside Circle features a central location, high access to nearby areas, and amenities.
Southside Place residents enjoy:
SOUTHSIDE PLACE LOCATION: With a median sales price of over $1,300,000, Southside Place is one of Houston's most expensive neighborhoods. The city topped Forbes' list of "Most Expensive Suburbs Surrounding Major U.S. Cities" in 2016. (See also The Salary I Need To Buy A Home In Houston's Best Neighborhoods)

EXCLUSIVE AND GATED: Southside Circle homes prices start at $700,000. The community rival some of Houston's Best Gated Communities in terms of both price and luxury.

LUXURY HOMES: Southside Circle is made up of townhomes and detached single-family homes. Soaring ceilings (up to 12′), top-of-the-line appliances, wood floors, and Brookhaven cabinetry come standard. Southside Circle homes are also elevator-capable.

PROXIMITY TO THE GALLERIA: Situated close to one of Houston's vibrant business and retail districts, the Galleria. The district is located just 4 miles from the neighborhood. The Galleria features around 5 million square feet of retail space and 23 million square feet of office space.

EASY COMMUTES TO MED CENTER: The community is located inside the Inner Loop, just south of West University. The residential enclave is tucked at the southeast corner where Bellaire Boulevard and Braes Boulevard. Provides excellent access to the Texas Medical Center, the largest medical complex in the country. The district features over 50 hospitals, specialty clinics, and academic institutions. It also houses more than 100,000 employees and volunteers.

CITY AND COMMUNITY AMENITIES: The city of Southside Place boasts of Fire Truck Park. It is a community hub with a park, swimming pool, basketball, and tennis courts. A baseball field and a clubhouse are also included. Southside Circle also features a swimming pool. Other nearby great amenities include proximity to Memorial Park. The Memorial park is only 6 miles and features great trail systems and outdoor spaces.
A fairly new development from Lovett Homes, Southside Circle homes has sold quite well. With a limited number of homes available, buying a home in the community may be a bit challenging.
To get personal advice on buying or selling a Southside Circle home, contact Paige Martin. One of Houston's best realtors and one of the top-ranked Realtors in the United States.
"The entire Houston Properties team made the home buying a breeze. As first-time homebuyers, my wife and I were a bit nervous going into the process but the HP team made us feel comfortable with their knowledgeable guidance, proactive communication, and friendly demeanor. I definitely recommend them." - Jonathan Prim (Google Review)
---
Table of Contents
---
Southside Circle Home Sale Trends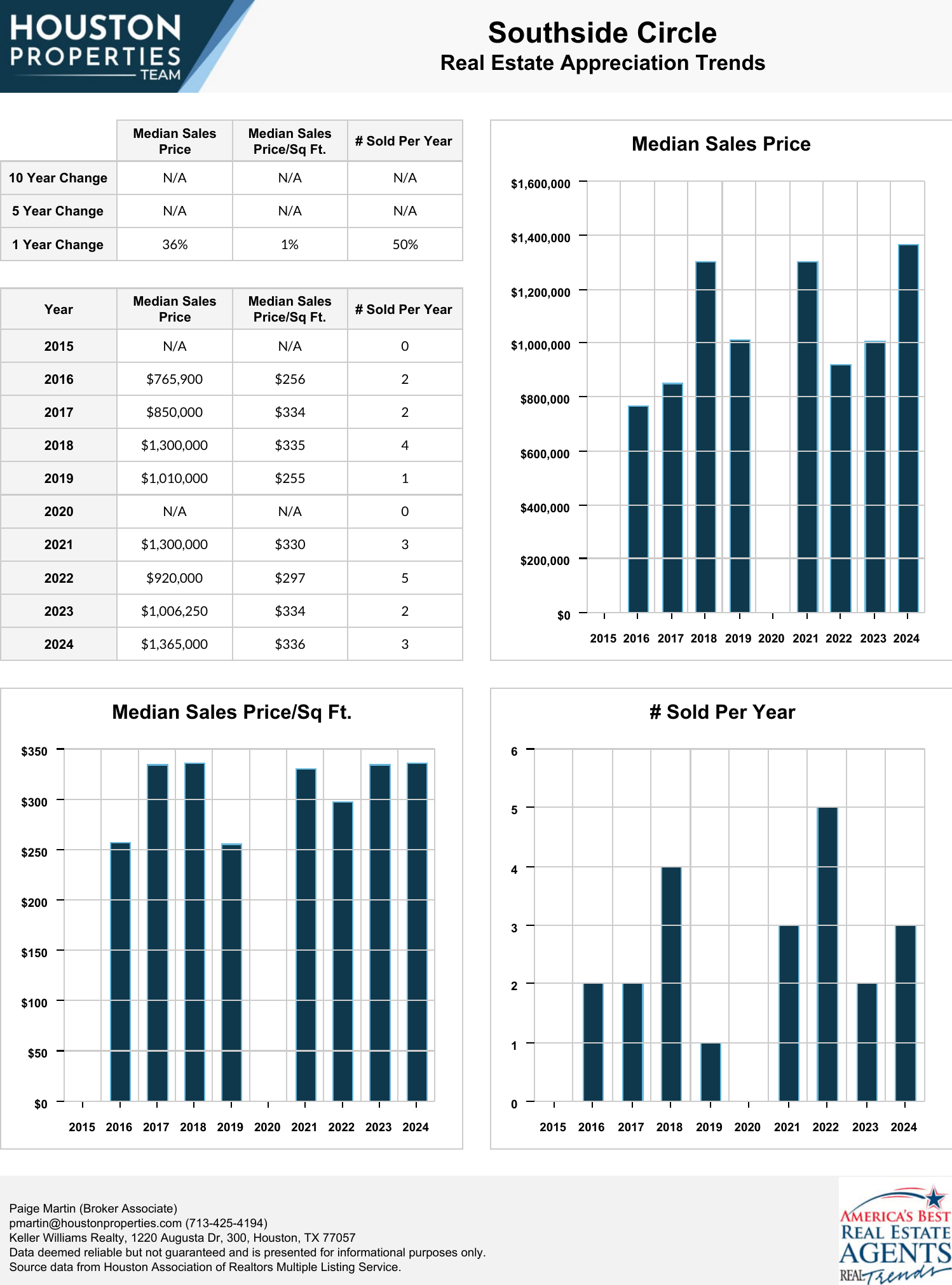 ---
Southside Circle Maps, Location & Zip Code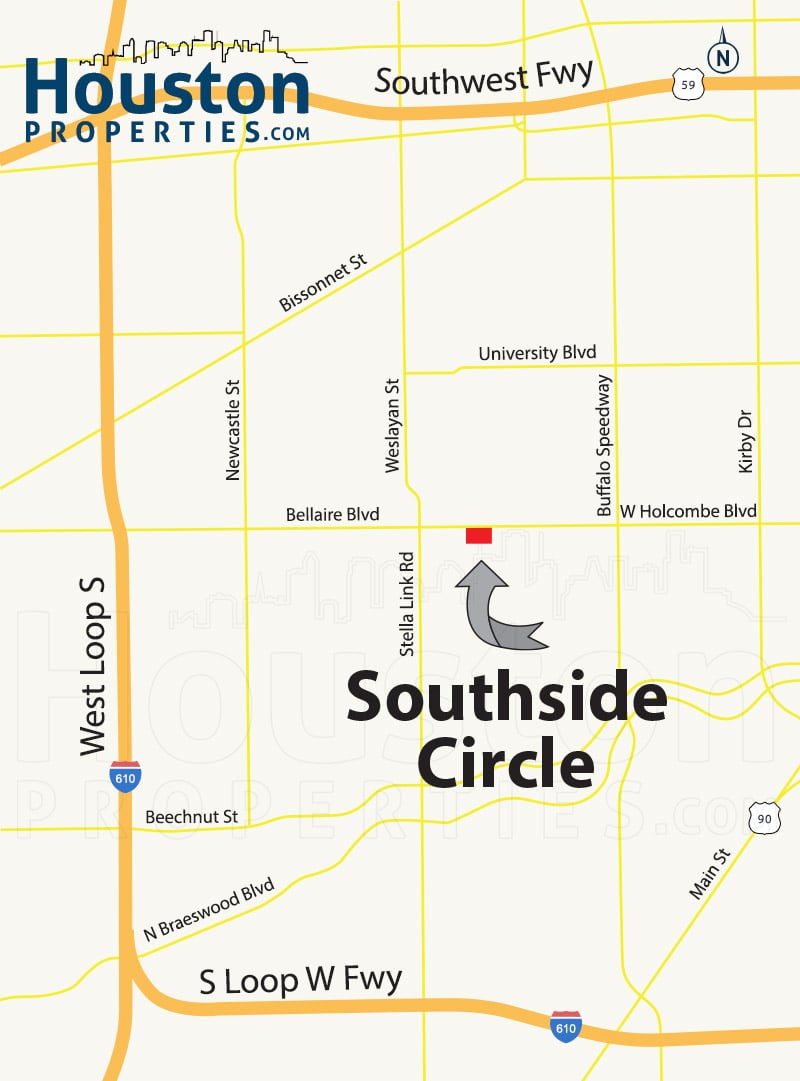 | Commute Time | Southside Circle |
| --- | --- |
| Downtown (min) | Unknown |
| Med Ctr (min) | Unknown |
| Energy Corridor (min) | Unknown |
| Galleria (min) | Unknown |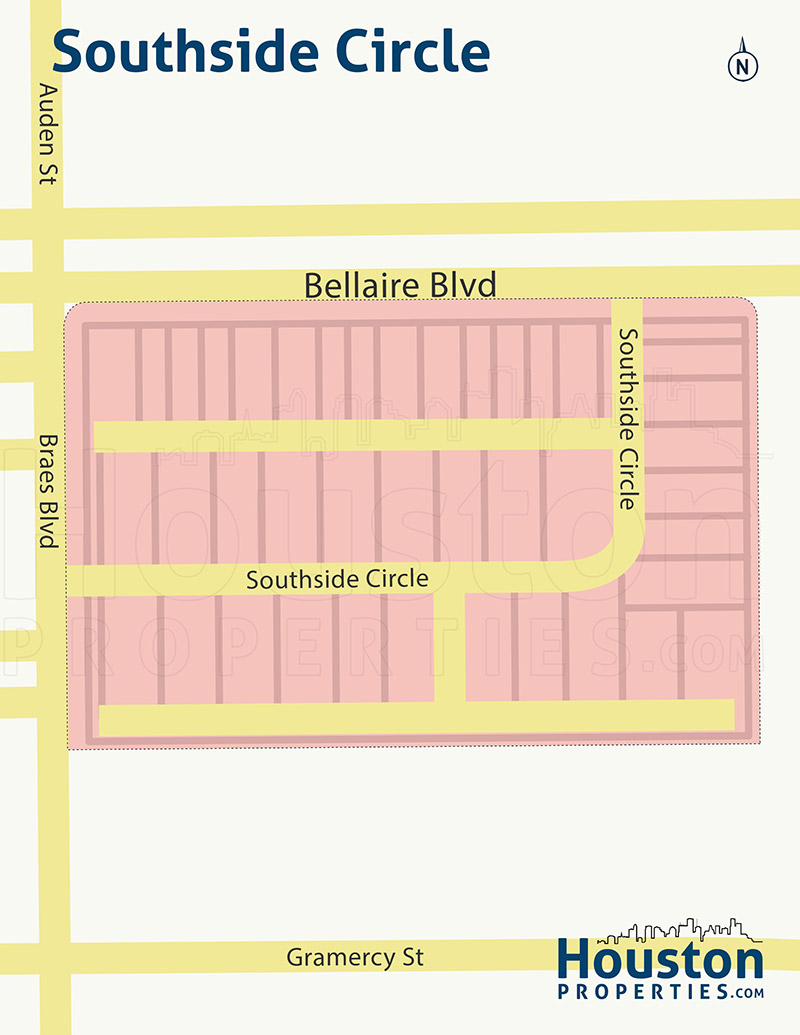 | Highlights | Southside Circle |
| --- | --- |
| Amenities | Unknown |
| Golf Courses | Unknown |
| Run / Bike Trails | Unknown |
| Nearby Retail / Dining | Unknown |
| Major Employers | Unknown |
---
Southside Circle Schools
| Top Elementary Schools | Great Schools Ranking |
| --- | --- |
| West University Elem | 10 |
---
Best Houston Real Estate Resources
---