Southside Place Houston Neighborhood Maps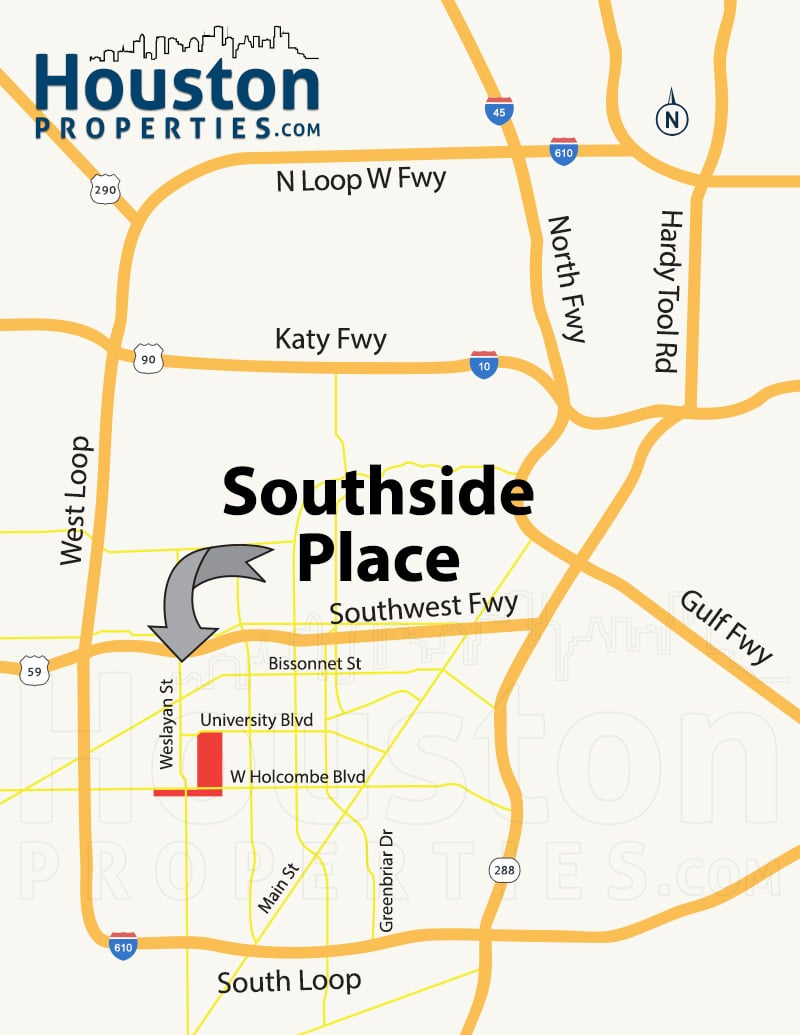 Southside Place Houston is one of the 20 Most Expensive Houston Neighborhoods and one of the 14 Hottest Inner Loop Neighborhoods in real estate appreciation.
Southside Place is a luxurious bedroom community in west central Harris County. It is one of the wealthiest locations in Texas and attracts home buyers due to its "small town" feel and peaceful atmosphere.
The cities of Houston, Bellaire, and West University surround the city of Southside Place. Chinese tallows line the neighborhood streets and provides a great view of the roomy lots of Southside Place homes for sale.
The neighborhood houses some of the newest properties in Houston. Paired with the larger lots (compared to neighboring West U), Southside Place real estate are among the most desirable properties in Houston.
Southside Place Houston Related Resources:
Two Awesome Southside Place Houston Maps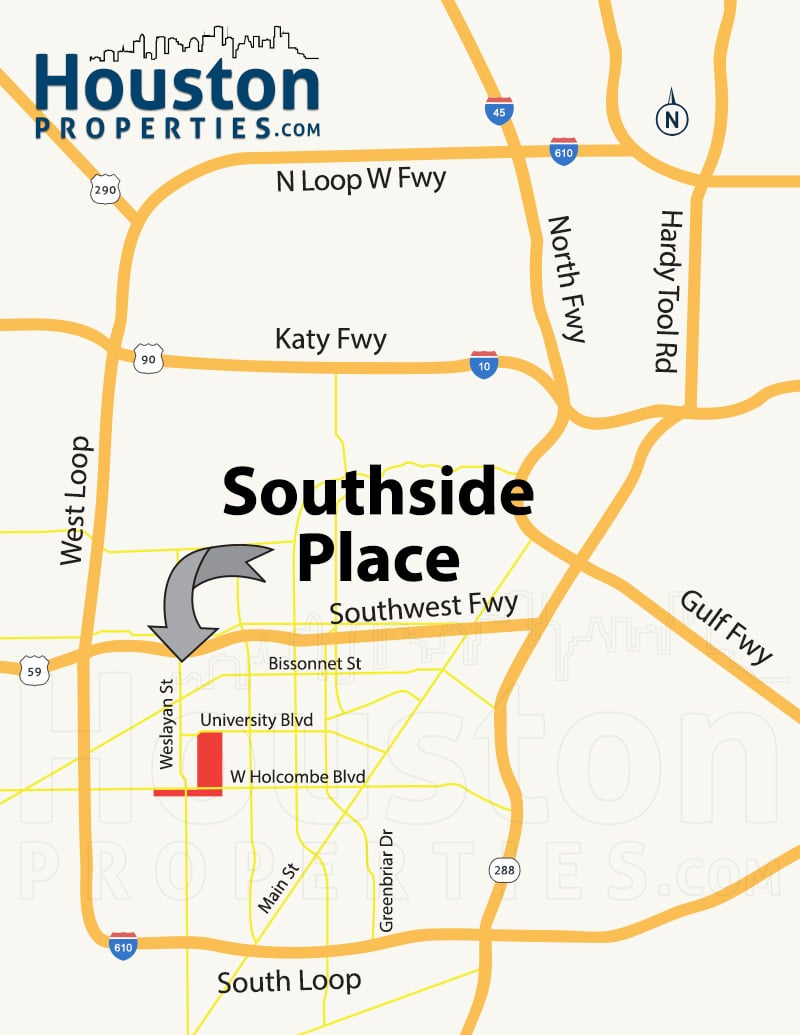 Southside Place Houston Maps: Neighborhood Review
Southside Place was established in 1925 by Edlo L. Crain, a renowned Houston developer. The first residents were attracted to the park and pool in the neighborhood. It was incorporated as a city in 1934.
The famed park and pool still stands today between Auden and Edloe on Garnet and Farbar Streets. It now includes tennis courts, a baseball field, and the Southside Place clubhouse.
The neighborhood is north of Gramercy St., west of Edloe St., south of University Blvd., and east of the 4200 block of Bellaire Blvd.
Streets are alphabetized starting from the west edge with Auden Street to the north end with Jardin Street. Many restaurants, coffee shops, salons, and other commercial establishments are located along Bellaire Blvd.
The Braes Heights Shopping Center, hailed the "Best Strip Mall of 2012", has an abundance of small businesses that provides retail services to the residents of Southside Place.
Shell Oil's former Bellaire Technology Center recently vacated the land it occupies along Bellaire Blvd., and has since continued to build buzz as residents anticipate the residential and commercial spaces that would soon stand in its place.
Daily commute to Houston's major job centers are made easy by the buses plying Bellaire Blvd., Brays Bayou, and Bellfort. Downtown Houston is just a short drive via either Highway 59 or Main Street.
Southside Place Houston real estate boasts one of the highest appreciation trends in the past 10 years. The median sales price has grown by 48% to almost $1.2 million, making it one of the hottest Inner Loop neighborhoods.
Homes in the area have spacious front yards due to the heavily enforced deed restrictions that requires each residence to be at least 35 feet away from the front property line.