VILLAGE AT SPRING BRANCH REAL ESTATE GUIDE
2022 Village at Spring Branch homes for sale & insider real estate guide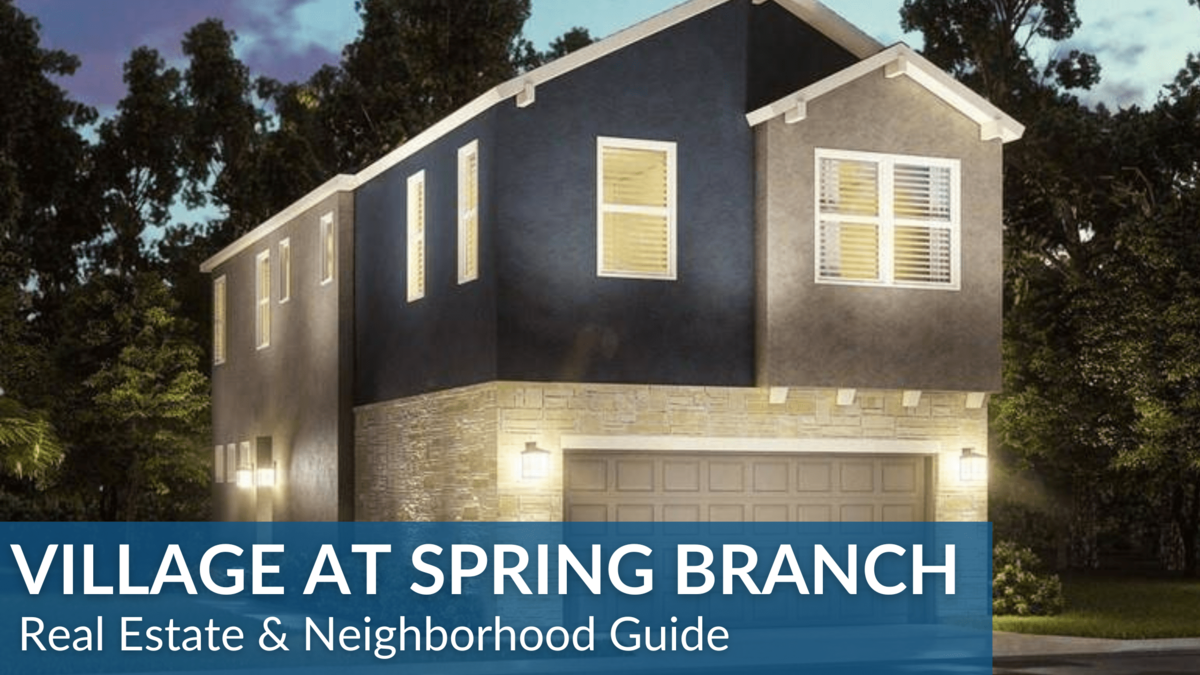 Village at Spring Branch is a new-construction gated community in Spring Branch, just outside the Inner Loop. There are about 100 homes in the gated community, including 39 luxury estates. The community features high access, outstanding schools, and recreation spaces.
Village at Spring branch real estate is famous for its:
Village at Spring Branch real estate can be tricky to navigate. Given the community's proximity to major thoroughfares (which can hurt resale value). There is also gentrification in the surrounding areas.
To get personal advice on buying or selling a Village at Spring Branch home, contact Paige Martin. One of Houston's best realtors and one of the top-ranked Realtors in the United States.
"The entire Houston Properties Team was excellent to work with. Incredibly informed, proactive, and responsive, we could not have been happier with our Houston home search and the property we purchased. Will definitely work with this great group again in the future." - Kathryn Kaufman (Google Review)
---
Table of Contents
---
Village at Spring Branch Home Sale Trends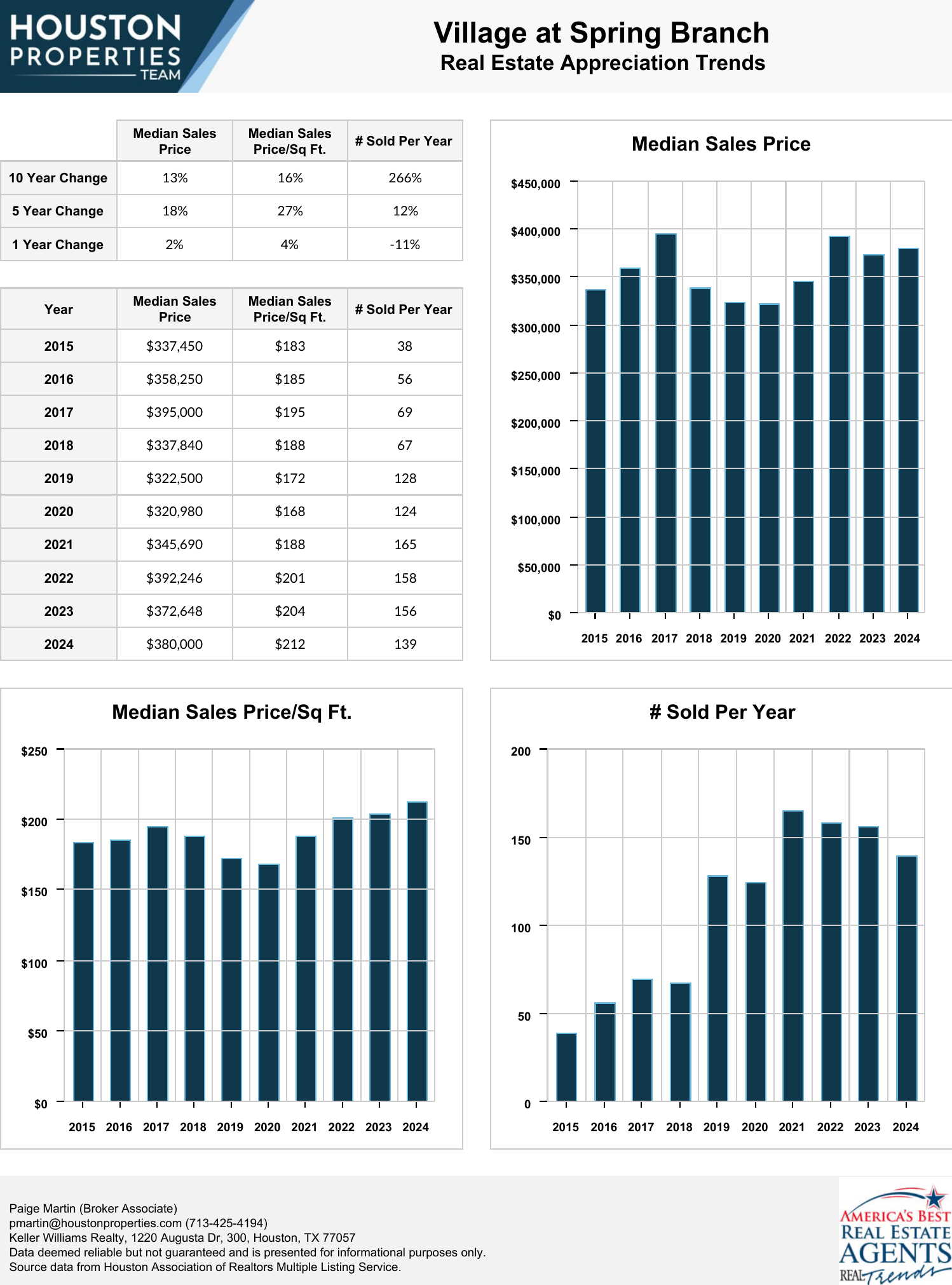 ---
Village at Spring Branch Maps, Location & Zip Code
| Commute Time | Village at Spring Branch |
| --- | --- |
| Downtown (min) | Unknown |
| Med Ctr (min) | Unknown |
| Energy Corridor (min) | Unknown |
| Galleria (min) | Unknown |
| Highlights | Village at Spring Branch |
| --- | --- |
| Amenities | Unknown |
| Golf Courses | Unknown |
| Run / Bike Trails | Unknown |
| Nearby Retail / Dining | Unknown |
| Major Employers | Unknown |
---
Village at Spring Branch Schools
| Top Elementary Schools | Great Schools Ranking |
| --- | --- |
| Valley Oaks Elem | 8 |
---
Best Houston Real Estate Resources
---