Winter In Houston: How To Deal With Home Damage From Snow & Cold Weather
Here's what you need to do to minimize damage and repair costs.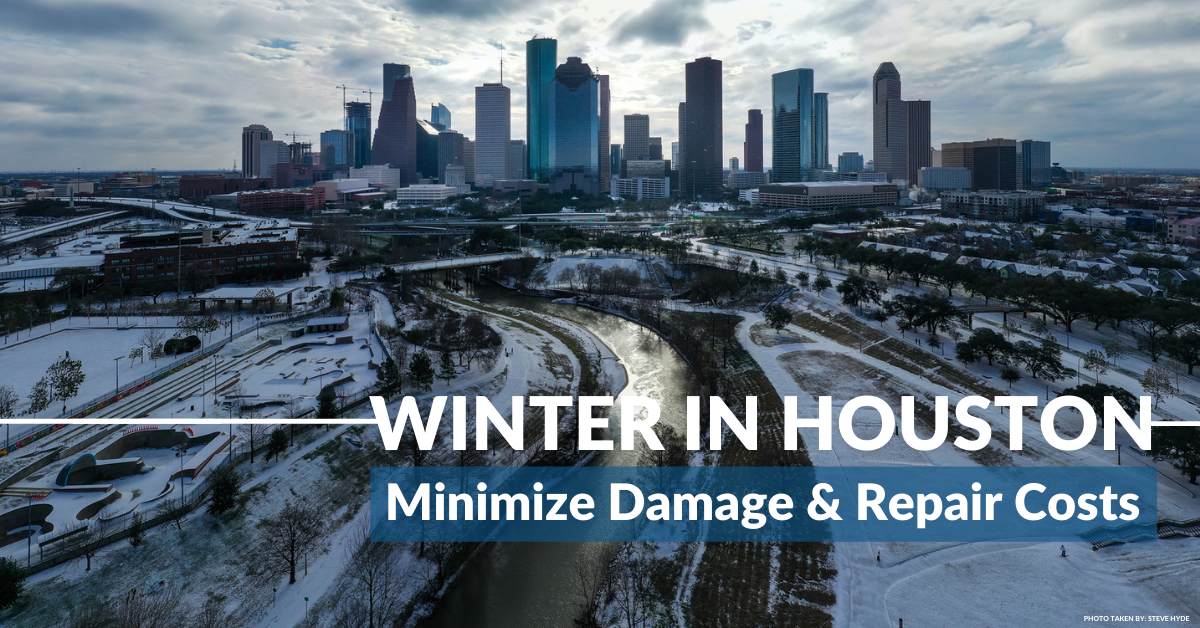 Houston saw blankets of snow, sleet, record-low temperatures, and energy blackouts thanks to a historic winter storm making its way across the region.
The Bayou City has not seen weather this frigid for more than three decades. Houstonians are being asked to keep off roadways and hunker down at home until the weather gets warmer.
We're already seeing a lot of homeowners reel from the potential repair costs and damages from this event.
Below we have outlined the most basic steps to take to minimize damages plus tips on how to handle the aftermath. We pooled information from people who had to file claims from the winter storm, along with data we got from prior disasters (Harvey, Imelda, etc). We'll continue to update the list as we get more data.
We have great contractors, plumbers, and vendors. Contact Paige Martin at Paige@HoustonProperties.com for recommendations. Paige Martin is ranked as the #1 Keller Williams Realtor in Houston and #5 Keller Williams Realtor in the United States.
---
Table of Contents
---
Home Flooded Due To Winter Freeze? Here's What You Need To Do NOW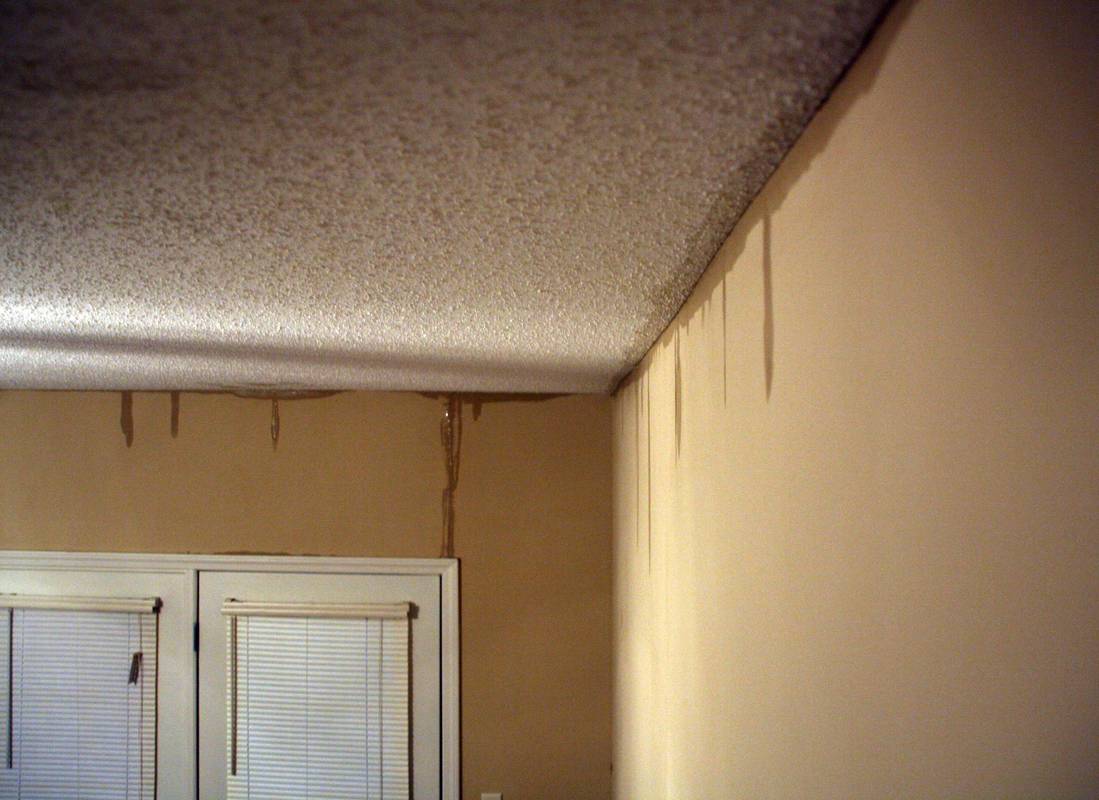 We have some great vendors. We have already reached out to a few and while some of them are dealing with their own problems right now, some are already preparing to bring in contractors from out of state to be able to assist with a rapid clean up. Contact Paige Martin if you need recommendations.
If there's considerable damage, call your insurance as soon as possible. Reach out to your carrier directly on their 800 number. Do this as early in the morning as you possibly can. Expect that it will take a while before your turn. Be patient! Most carriers have already dispatched a special team to Texas to handle claims like this. However, prepare for the wait time for an adjuster to be around 3-5 days.

Call a plumber now. It will likely be a few days before anyone can get to you since the entire city is dealing with the same thing. Get on the list now. When the plumber gets there, ask them to save the part that is broken. Also good to consult your plumber if it's helpful to file a claim or not.

Get things as dry as you reasonably can. It will be hard, but do the best with what you have. If you use towels, curtains, bedding, or any cloth of value to absorb water, count and keep track of everything. Your insurance may reimburse you for laundry costs or replace the towels.

Take pictures of everything you can before throwing them away. Get labels on furniture, appliances, or anything of value. Make a list. It will make handling the claim faster if you do this as you go. Only toss items if it is damaged beyond repair.

Take pictures of the carpets, padding, flooring, drywall, and anything you must take down before you rip it out. Save a piece if you can since the insurance may need it for sample analysis.

Keep track of how many hours you spend taking care of everything. Record it with a camera phone if you can. Your insurance may reimburse you.

Keep the receipt for any costs (dumpster, trailers, etc.).

If you need to go to a hotel because your house is unliveable with no power and water, save the receipt.

If you need to order food, save the receipt.

Take photos of the food in your fridge. Your insurance might reimburse you.
---
Dealing With Burst Pipes? Here's What You Need To Do.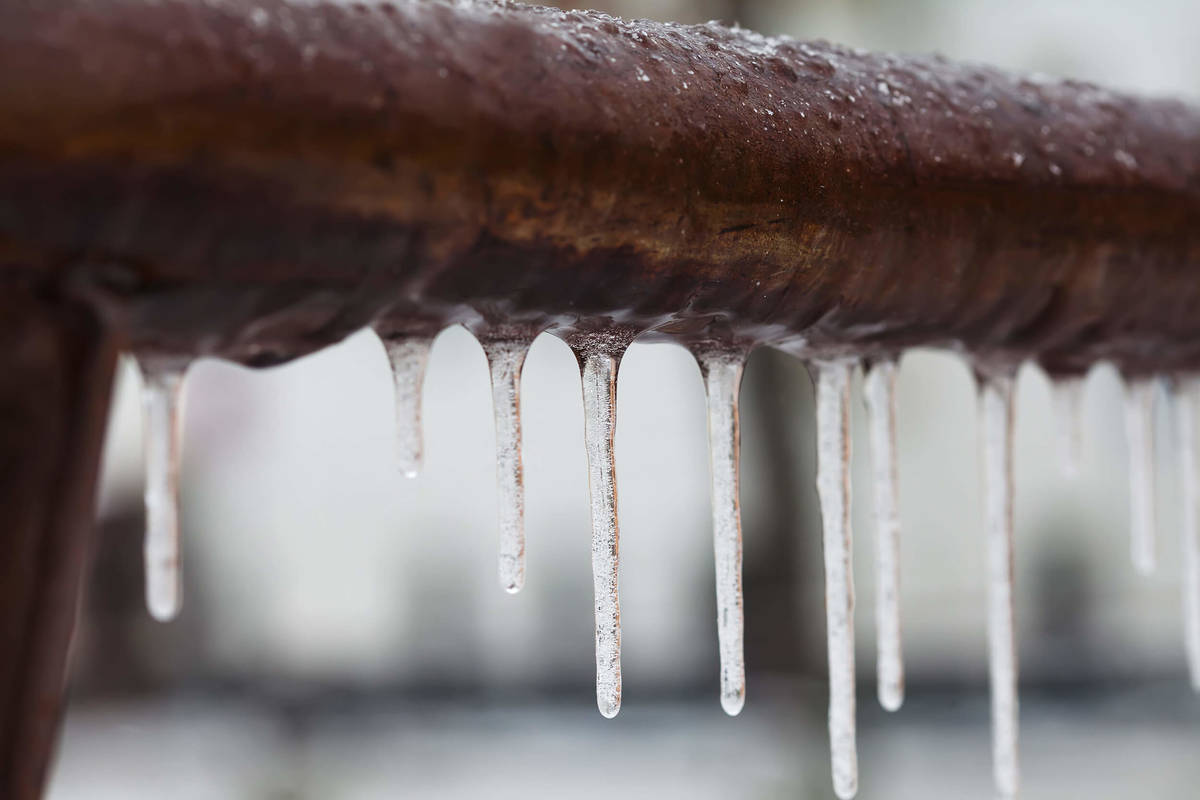 Thousands of homes are currently dealing with burst pipes. Here's what you need to do.
One of the biggest problems we see in Houston is tens of thousands of people with burst water pipes.
As of February 19, 2021, there has been a massive backlog both in:
Plumbers (people who can do the work).
Plumbing supplies (supplies needed to fix the problem).
Some plumbing companies are backlogged for more than four weeks. Others are taking reservations but then not showing up.
In an effort to be helpful, here is a crowdsourced list of plumbers in Houston.
TAKE NOTE:
Be wary of deals "too good to be true" and scammers.
See our section below on what to ask for when hiring a plumber.
Contact us for a trusted list of vendors.
---
What Caused The Power Outages And What Can We Do About It?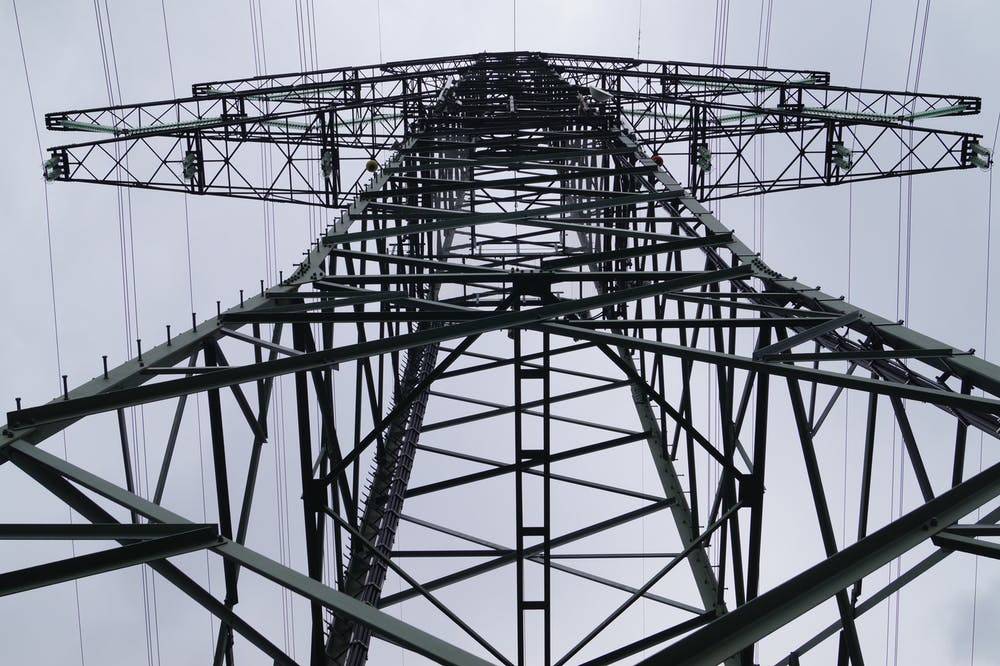 Stay informed. Conserve as much power as you can.
The record-breaking winter storm in Texas caused millions of homes to lose power as the demand surpassed the supply levels of electricity in the state. Power generators are down due to the frigid weather sending rotational outages throughout different cities.
What went wrong in the country's energy state?
Here are some key points from energy analysts:
The winter storm's extent. The immense coverage of affected counties in Texas was unprecedented. The winter storm signal was raised in every county at the same time.

Sky-high energy demand. Heating to combat the cold in every home caused power demand to spike. Plus, Texas homes are not designed to keep heat inside.

Shortage of natural gas. During winter, 40% of Texas homes use natural gas for heating. This raises the demand for natural gas, thus, lowering the supply for the power plants.

The energy infrastructure is not built for cold weather. Other than in the northern parts, snowfall is rare in Texas, so power generators were not designed to withstand extreme cold. Because of this, wind turbines, as well as natural and coal generators, froze to subzero temperatures.

Lack of connections to other grids. Although the independence of the Texas power grid allows autonomy from federal jurisdiction, it lacks connection to other grids that could have shared extra energy when there is a deficit.
To prevent the risk of a total blackout which will take longer to reverse, rotational power outages are done to manage the balance of supply and demand.
With the widespread cold across the entire nation, it may take a while for the power conditions to stabilize. With this, power outages can continue, so it is crucial to stay informed on the best steps to take during this situation.
What to do during a power outage?
Take these necessary steps to keep yourself warm and safe:
Conserve heat indoors by closing blinds and curtains.
Keep the doors of the rooms closed to avoid losing heat.
Seal the cracks under the doors with towels or other thick clothing materials.
Choose loose-fitting layers and lightweight clothing.
Keep the body warm by taking in enough food and water but avoid caffeine and alcohol. Also, stay close to family members or pets to share warmth.
Avoid using gas generators, barbeques, and camping stoves inside your home because you can be at risk of carbon monoxide poisoning if you do so. Keep a 30 feet distance if you must use a generator.
Don't attempt to drive or leave your home unless you need to evacuate.
If you have battery-operated or hand-cranked devices, use them to listen to the news. If you have more than one cell phone, save one for emergency calls and use the other one for updates from social media or other relevant websites.
Unplug the appliances to protect them from a power surge.
Aside from enduring the cold temperature at home, food storage can be a problem when there is no power.
Here are some tips for storing your food safely during a power outage.
Avoid opening the refrigerator and freezer doors. If kept closed, a refrigerator can last for four hours, keeping your food cold. A full freezer can keep its temperature for 24-48 hours.
Avoid cross-contamination of meat products in the freezer. Keep the meat and poultry in separate trays to prevent mixing up the thawing juices. Keep other foods in groups to maintain the cold temperature using the "igloo effect."
NEVER keep your food outside, even if it is freezing. Unstable outside temperatures can endanger your food allowing bacteria to grow, as warned by the USDA. Plus, keeping food outside risks exposure to animals and other unsafe conditions. On the other hand, keep heated food over 140 degrees.
Make use of the cold outdoor temperatures by filling cans or buckets with water and leaving them outside to create ice. You can place the ice in the freezer to keep your food cold, as advised by USDA.
Avoid cooking when the power goes out. Instead, consume storage-stable pantry goods. Make PB&J sandwiches or choose nuts, crackers, beans, and cereal with shelf-stable plant-based milk if possible.
What to do when the power comes back?
If you are fortunate to have power at home right now, it is best to conserve as much power as possible to help ease the situation.
Tips on how to conserve energy include:
Turning your thermostats to 68 degrees or lower.
Closing shades and blinds to decrease heat loss through windows.
Turning off or unplugging non-essential appliances and lighting.
Refrain from using high-powered appliances such as washers and dryers.
Adjusting water heater temperatures to 120 degrees or lower.
Keeping your fireplace damper closed unless a fire is burning.
---
General Post Disaster Action Plan: Dealing With The Aftermath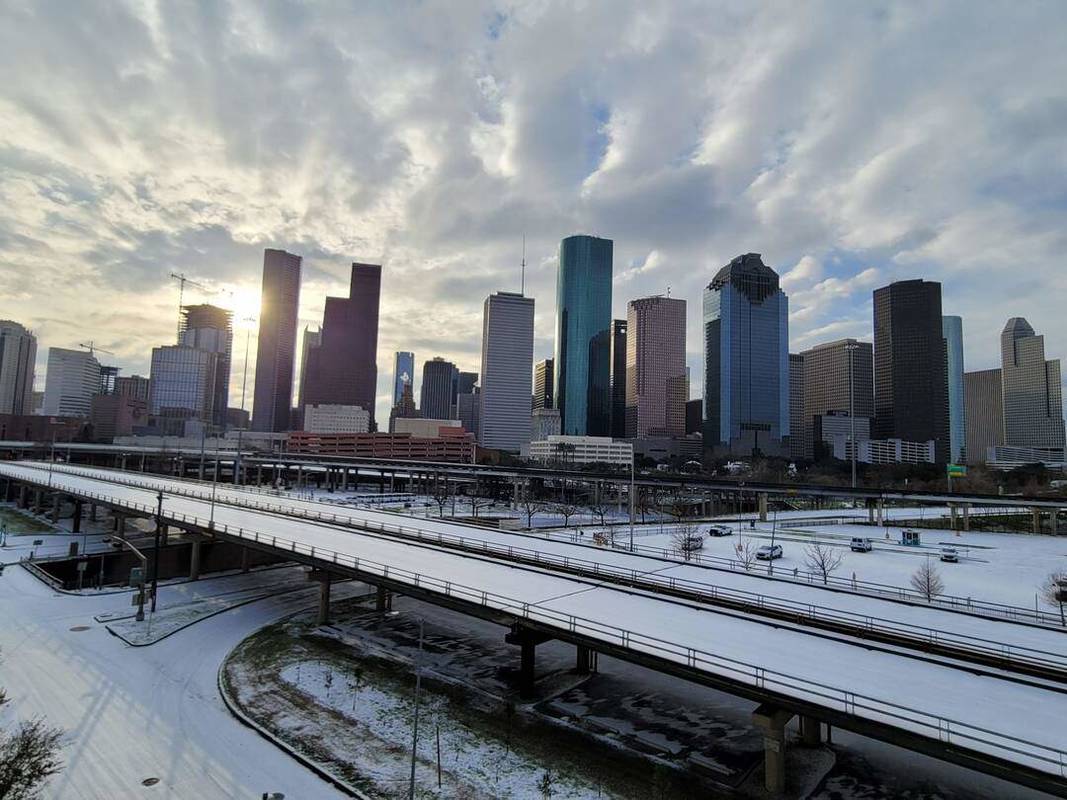 Make sure to document everything. Take pictures whenever you can. Save all receipts.
Call the Federal Emergency Management Agency (FEMA): 800-621-3362. Call them and give them all the information you have. While FEMA's grants to victims are far below what's needed to fully recover, it's a start.

DOCUMENT EVERYTHING. Take pictures of all of the damages to your property. Be as detailed as you can. It also helps if you have existing photos of your house before this week. Also, keep receipts for all purchases made after the storm. Many insurance policies don't just cover damage and property that's lost. In some cases, the insurer will be on the hook for additional expenses incurred because of the disaster. This can include food receipts (if the kitchen is unusable), hotel accommodations (if bedrooms are inaccessible), etc.

Start preparing documents and all the necessary paperwork. Get photocopies of your driver's license, birth certificate, passport, property tax records, vehicle insurance, house insurance, etc. FEMA and insurance companies will want proof of identification and personal records, so it's necessary to have multiple copies of this on hand. Keep everything in a plastic binder or a waterproof case. Upload digital copies online and have soft copies on your USBs and/or hard drive.

If you lost your car to the weather, take pictures and document your car insurance for claims later.

For properties that will need demolition, get everything out as soon as you can. Sort what's still usable from what needs to be disposed of. Get a storage unit if you can, and store all of your important items there.

With many homes affected by this event, expect that contractors and vendors will be in high demand. Construction workers will be in short supply too. Providing that the home remains structurally sound, do what you can in the meantime. Get a few friends and family to help out. If needed, partner with a few neighbors and help each other out. Here are a few things to keep in mind as you do the rebuilding:

Register your property damage on CrisisCleanup.org. Non-profit and crisis management organizations like All Hands Volunteers, Habitat for Humanity, and Samaritan's Purse use the program to organize volunteers to help with the cleanup and rebuilding process. After registering, your home is logged on their map. They will then call you if they have volunteers in the area and assist in demolishing your home at no cost. These are charity organizations that spend months in disaster areas helping families recover.

Contractors will have little to no availability. Be wary of contractors trying to rip you off. Get copies of their licenses, research their history, and make sure they are who they say they are and that they are not a fly-by-night operation.

Plan for the future and make property improvements if you have the resources. It doesn't have to be big: things as minor as adding extra outlets, changing where the cables are laid out, and improving the water piping layout can be good updates.

Consider switching to PEX pipes (cross-linked polyethylene), especially after a pipe burst. The expanding properties of PEX make it more resistant to freeze-cracking than normal steel or copper pipes.
---
Frozen Pipe Insurance Claim: How To Deal With A Burst Pipe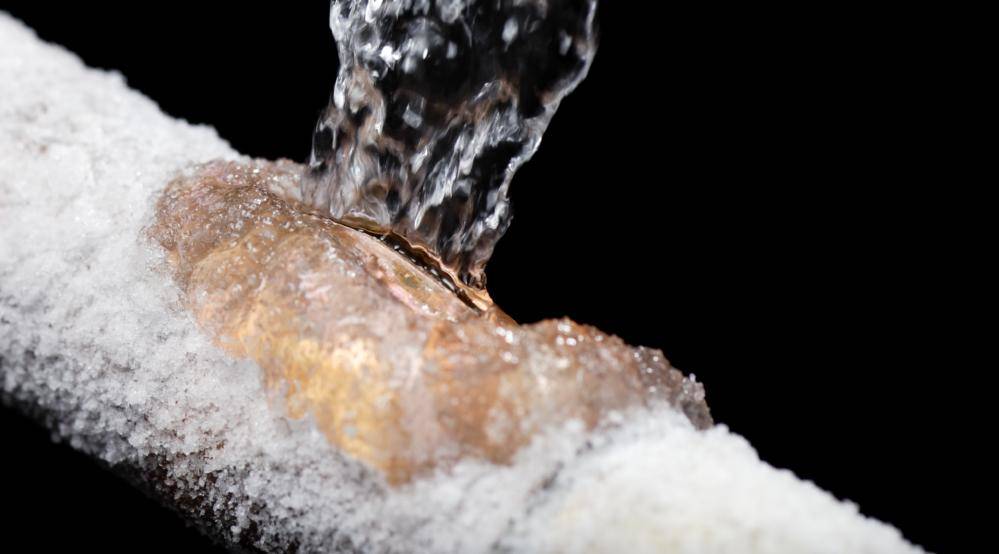 Here's what our favorite insurance agent sent us today about frozen pipe claims.
Where is the broken pipe?
If it is outside of the home:
- Turn off the water at the meter
- Have a plumber fix it or fix it yourself
- If the cost is over the deductible, you can consider filing a claim.
- Consider yourself very lucky that the home is not damaged!
If the pipe is broken and water is on the INSIDE of the home:
- Immediately turn off the water at the meter
- Call restoration companies like ServePro, Paul Davis, Interstate, Clean Air, etc., to clean up water moisture
- Have a plumber or restoration company fix the pipe break
- Take lots of pictures
- Call the insurance company to file a claim
- Remember that it is all subject to your deductible
Depending on your insurance coverage, if the broken pipe damages your home or if there is a covered loss, the insurance company should assist with the damage to your home and contents, repair the burst pipe, AND possibly pay for a hotel stay until the home is habitable again.
OTHER IMMEDIATE REMINDERS
Turn off the water supply. If you notice some flooding inside your house or water flowing down the walls, shut the main water valve to stop the source. Drain out all remaining water to empty the pipes and contact a plumber immediately.
Document all the damage. Before calling your insurance provider, check your home for any damage, including your personal belongings. If the leak has affected other parts of the home, like the wall or flooring, take photos of that too. List down all the damaged areas and items and keep them handy when calling your agent.
File the insurance claims. If there's considerable damage, contact your insurance provider in any way you can get it as soon as possible. Ask them about your insurance coverage and policy conditions. Take note of the requirements needed to file the claim.
Be prepared for a virtual process. With the massive impact of the storm and the existing pandemic, some insurance companies have started virtual claims handling. The use of virtual platforms like Zoom, Google Duo, and Facetime may help speed up the process, although it won't apply to all scenarios.
Bank on a lot of patience. Thousands of Texans are faced with the same issues right now, so you will likely deal with long call wait times and extensive queues both from the insurance and plumbing services provider.
Don't fall victim to fraud. Fraud is inevitable, especially after a huge catastrophe. Unlicensed contractors can take advantage of the high demand for services. Don't fall prey to their promises. Take precautionary measures and trust verified sources only.
---
Emergency Resources, Guides, & Hotlines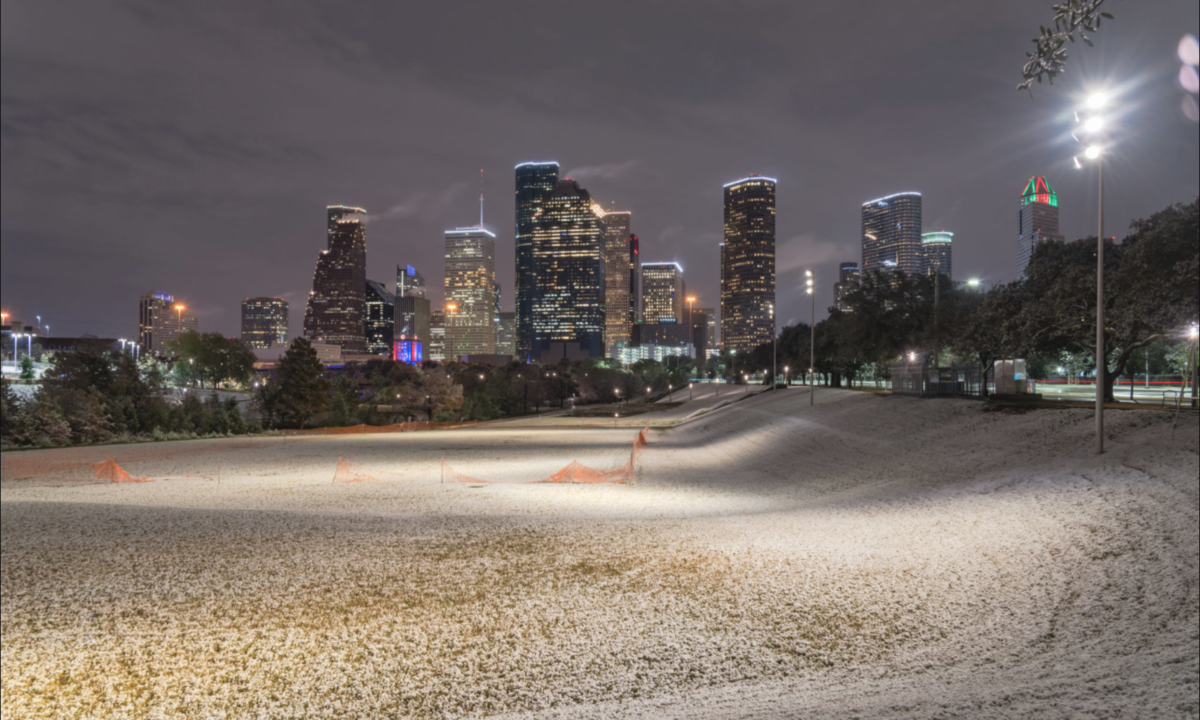 Stay safe and warm. Let us know how we can help.
EMERGENCY HOTLINES
Here's a list of emergency hotlines you need to know about during this severe weather:
Emergency Hotline: 911
Houston Police Department: 311 or 713-884-3131 (non-emergency line)
Houston Fire Department: 311
Center Point Energy: 713-659-2111
United Coast Guard:
713-578-3000 (Coast Guard Air Station Houston) 281-464-4851
281-464-4852
281-464-4853
281-464-4854
281-464-4855
Texas United Way: 211
FEMA: Registration - 1-800-621-3362
National Emergency Child Locator Center: 1-866-908-9570
American Red Cross: 1-800-RED-CROSS
Disaster Distress Hotline: 1-800-985-5990
State Bar of Texas: 1-800-504-7030
Harris County Animal Cruelty Taskforce: 832-927-PAWS
POWER OUTAGE
PLUMBING
Things you need to know when hiring a plumber
WARMING SHELTERS
WATER
FOOD SECURITY
TRASH SCHEDULE
Know the latest schedule for trash and recycling in Houston
MEDICAL NEEDS
If you are in need of power for critical care, call 311 or email districtc@houstontx.gov.
Here are some recommendations from authorities if you require medical treatment.
Be wary of carbon monoxide poisoning which is common during freezing weather. Know the symptoms and save lives.
TRAVEL ROUTES
HOW TO VOLUNTEER
---
Best Houston Real Estate Resources
---