Stillwater Real Estate Guide
Stillwater homes for sale & insider real estate guide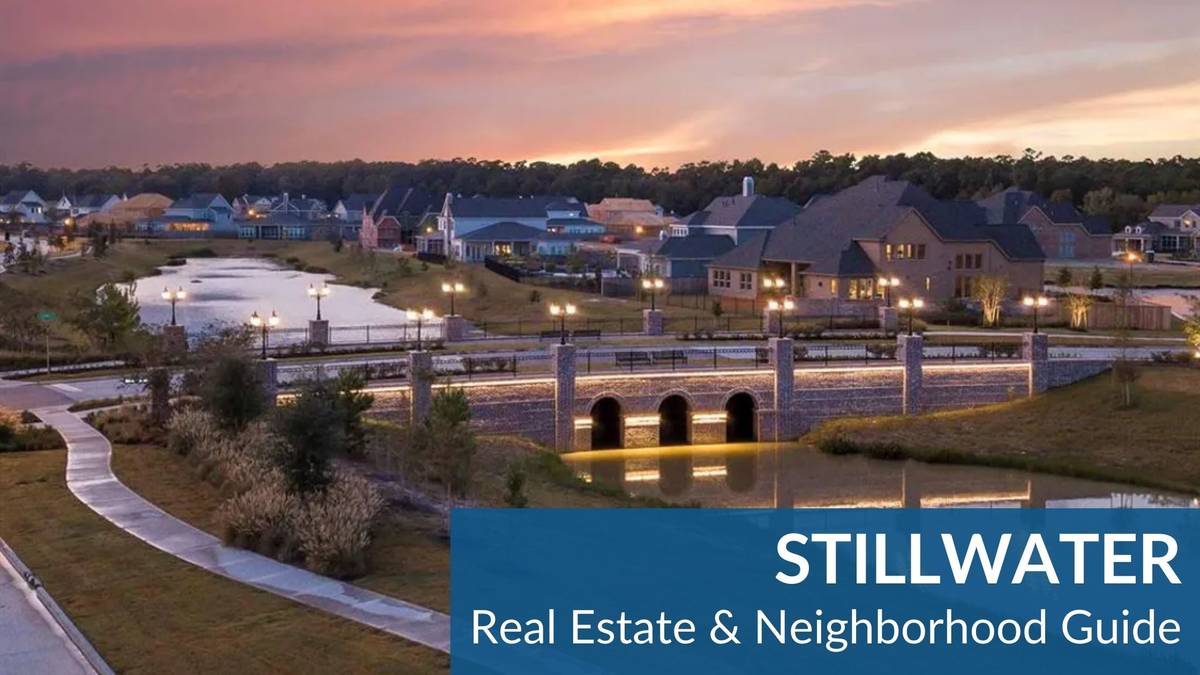 "I worked with Aaron and the Houston Properties Team on the sale of my home in The Woodlands and I couldn't be happier with the level of service provided. Aaron was professional, knowledgeable, and went above and beyond to ensure that the sale was successful. They were always available to answer any questions or concerns that I had and provided regular updates on the progress of the sale. Their expertise in the local real estate market was evident as they provided valuable insights into pricing and marketing my property. What impressed me the most about Aaron and his team was their attention to detail and willingness to go the extra mile to ensure that everything was taken care of. They worked tirelessly to ensure that the closing process went smoothly and that all of the necessary paperwork was completed accurately and on time. Overall, I would highly recommend Aaron and the Houston Properties Team to anyone looking for a reliable and trustworthy realtor in The Woodlands. Aaron truly exceeded my expectations and I WILL work with them again in the future." - Tonya Fossett (Google Review)
---
Table of Contents
---
Stillwater Home Sale Trends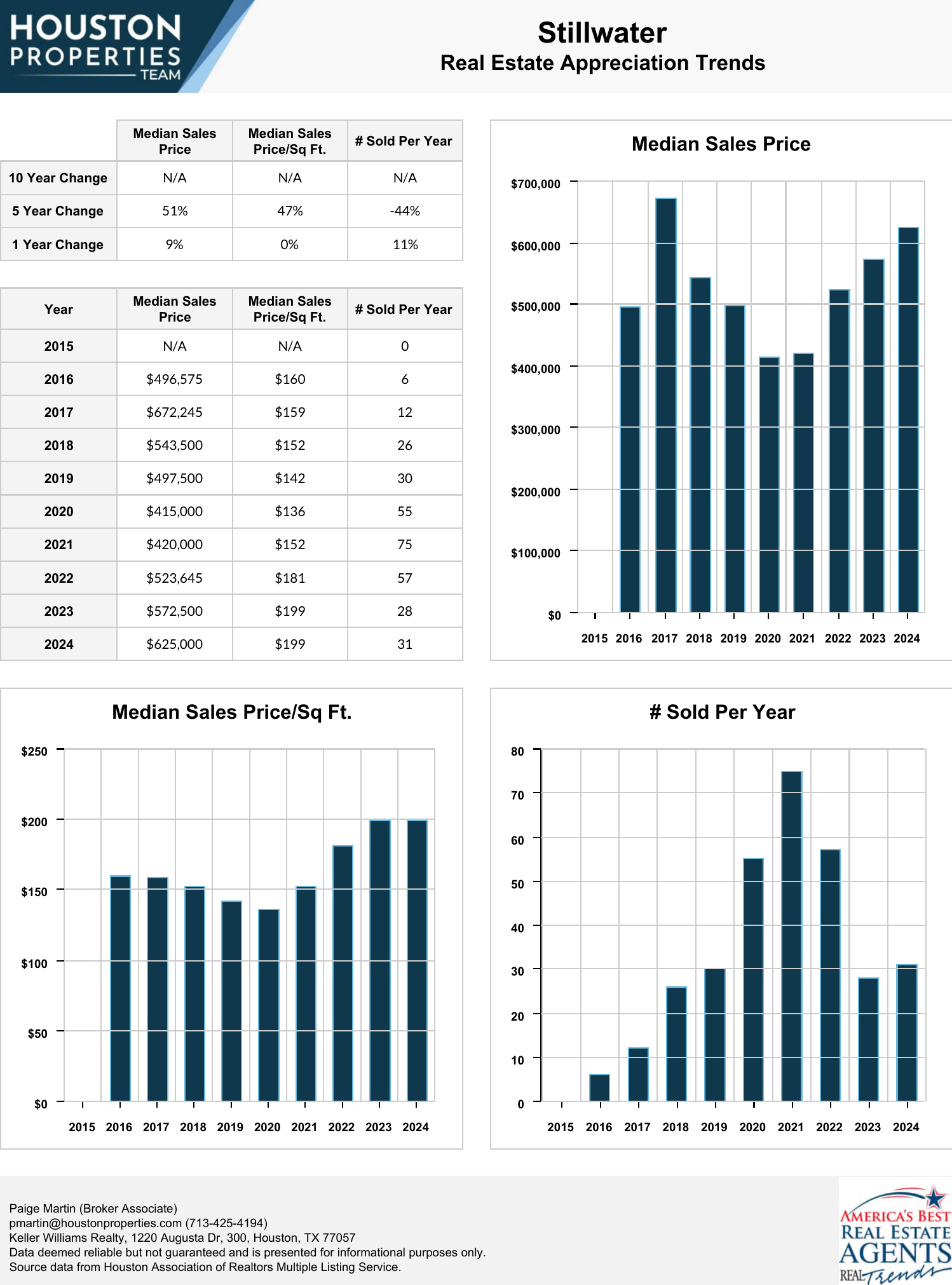 Stillwater is a master-planned community in The Woodlands area. It is best known for its spacious, competitively priced homes, ranging from $300 to $1M.
More homebuyers are choosing Stillwater thanks to its:
LIFESTYLE AND LEISURE: Nature parks and other attractions surround the area, including WG Jones State Forest, Welch Park, and 3 Palms Action Sports Park. Residents enjoy a wide range of recreational activities, including bird watching, hiking and horseback riding, picnics, and biking. The community is also nearby entertainment hubs, shopping malls and centers, markets, and restaurants.
ACCESSIBILITY: Stillwater is a few minutes away from top-notch amenities, including the acclaimed Conroe ISD, the 2nd highest rated district out of the 200 largest districts in the state based on academic and financial performance. Other nearby amenities include The Woodlands High School, Hughes Landing, Market Place, and The Cynthia Woods Mitchell Pavilion.
AFFORDABILITY – Despite offering larger house-and-lot sizes than other prime locations, Stillwater has one of the most affordable median prices in Houston, Texas. It has affordable homes ranging from $300 to $1M.
Stillwater consists of seven community lakes, walking paths, and a picturesque bridge connecting the neighborhood with the community. Homes found here are Southern-inspired, featuring columned porches, balconies, and broad gable or hipped rooflines.
---
Stillwater Maps, Location & Zip Code
| Commute Time | Stillwater |
| --- | --- |
| Downtown (min) | Unknown |
| Med Ctr (min) | Unknown |
| Energy Corridor (min) | Unknown |
| Galleria (min) | Unknown |
| Exxon Campus (min) | 35 |
| Highlights | Stillwater |
| --- | --- |
| Amenities | Unknown |
| Golf Courses | Unknown |
| Run / Bike Trails | Unknown |
| Nearby Retail / Dining | Unknown |
| Major Employers | Unknown |
---
Stillwater Schools
| Top Elementary Schools | Great Schools Ranking |
| --- | --- |
| Powell Elem (Conroe) | 8 |
| Top Middle Schools | Great Schools Ranking |
| --- | --- |
| Mccullough Jr High | 9 |
| Top High Schools | Great Schools Ranking |
| --- | --- |
| Woodlands High | 7 |
---
Best Houston Real Estate Resources
---