Timbergrove/Lazybrook Real Estate Guide
Timbergrove/Lazybrook homes for sale & insider real estate guide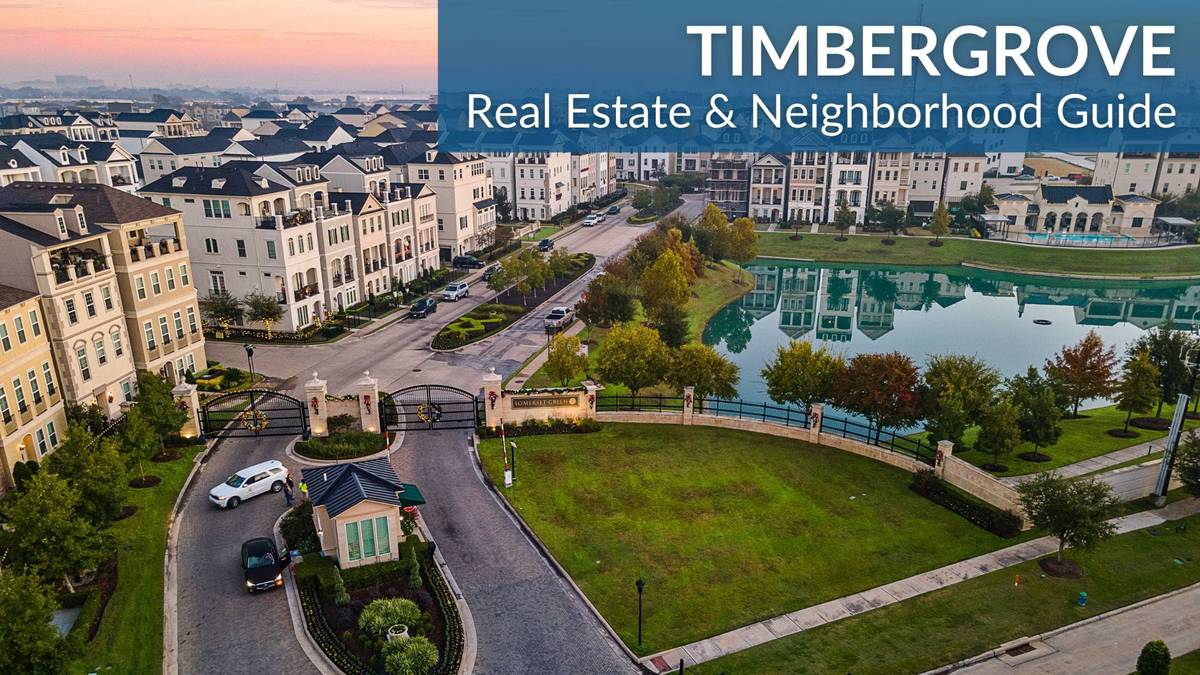 ---
Timbergrove /Lazybrook TX Real Estate Gude
---
Considered one of the best places to live in Houston, Timbergrove / Lazybrook offers a promising lifestyle with a mix of urban-suburban settings. Reasons for the popular demand in this area are the following:
ACCESSIBILITY: Located inside Houston's inner loop, it is bounded by North Loop Freeway on the north, Loop 610 on the east, and Katy Freeway on the South. It is 15-20 minutes away from Downtown Houston, Energy Corridor, and the Galleria.

OUTDOOR RECREATION: A community for outdoor enthusiasts, Timbergrove / Lazybrook residents can benefit from surrounding parks with hike and bike trails. The White Oak Bayou Trail is along the neighborhood's eastern boundary with a 7.4-mile bike trail for bicyclists to ride through.

STRONG CIVIC ASSOCIATION: As a result of the joint efforts of the civic organizations in the two neighborhoods, the Houston City Council has recognized Timbergrove / Lazybrook as a Super Neighborhood in 2011. The Lazybrook Civic Club, Timbergrove Manor Neighborhood Association, and Timbergrove Manor Civic Club are dedicated to enforcing the deed restrictions and maintaining the safety and security of the neighborhood.

TOP-RANKED SCHOOLS: Best Schools in Houston has ranked many of the schools in Timbergrove / Lazybrook amongst the top in the state. Students can choose to enroll in one of the several schools in this neighborhood with Vanguard Magnet programs ensuring top-notched quality education.

NEARBY AMENITIES: Aside from having some of the Best Golf Course Communities in the area, this neighborhood can also boast of a wide selection of restaurants, shopping centers, and theaters. Notably, for sports enthusiasts, it will take less than a 10-minute drive to reach the Dyer and Delmar Stadiums.

HISTORIC HOMES: Once considered a suburb back in the 1950s, the mid-century, ranch-style homes give this neighborhood a country vibe in the city. Featuring traditional designs, most of the houses have been upgraded with amenities to catch up with the modern architectural trends.
Choosing Timbergrove / Lazybrook as the neighborhood to establish long-term roots is definitely a good but tricky decision to make. Though its notable amenities and features have been highlighted, investing in the real estate in this neighborhood will require thorough assistance.
To get personal advice on buying or selling in the Timbergrove / Lazybrook area, contact Paige Martin at PMartin@HoustonProperties.com, one of Houston's best realtors and one of the top-ranked Realtors in the United States.
"We were first home buyers and Brittney Coyle was beyond helpful with our home search!! She would stay up late and call us immediately if we had any questions. Luckily we found our dream house and it couldn't have all happened without her!!! Highly recommend Brittney and her team :)" - Ashley Windom (Google Review)
---
Table of Contents
---
Timbergrove/Lazybrook Home Sale Trends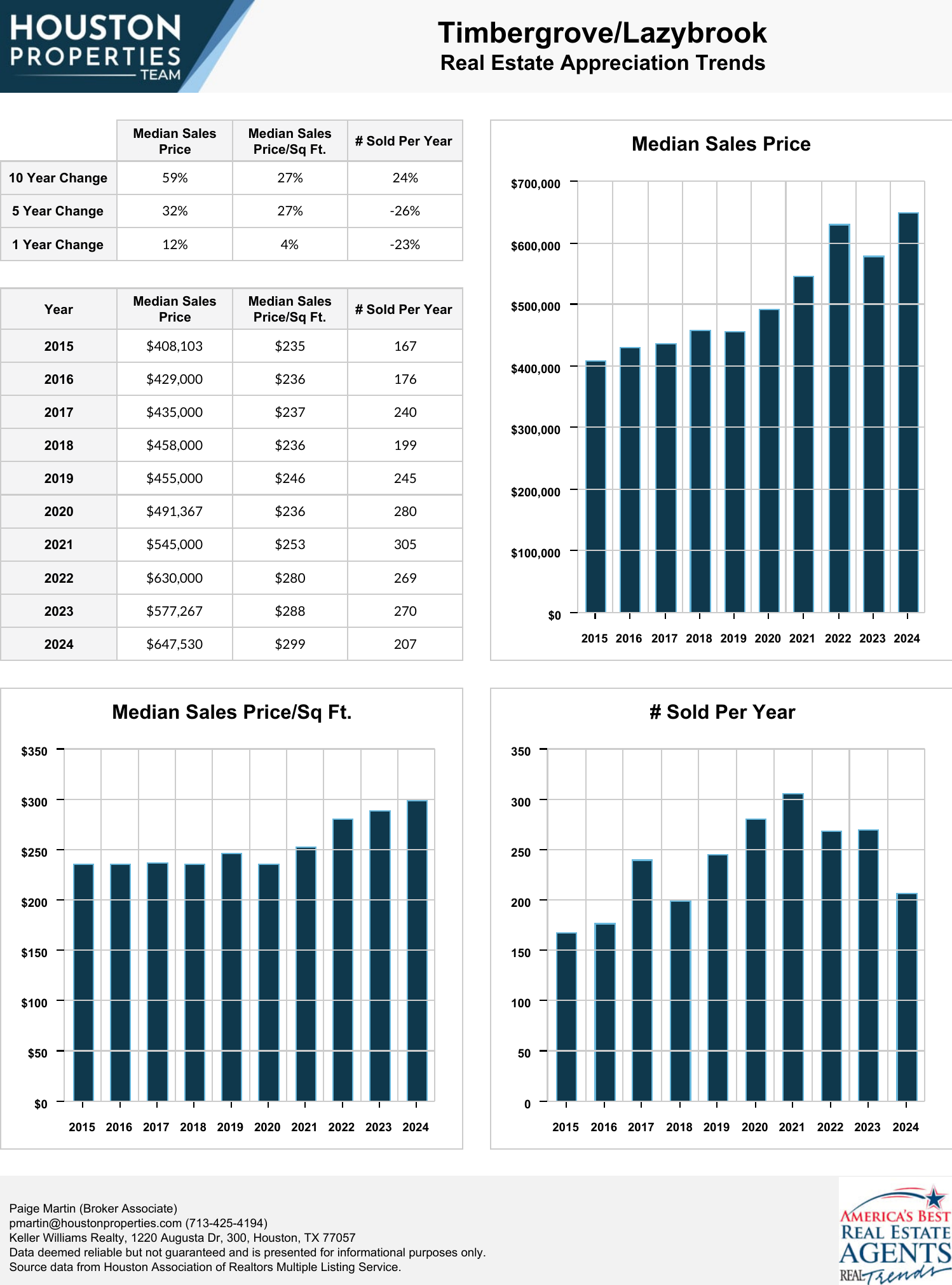 Located 5 miles Northwest of Downtown Houston. Timbergrove is a deed-restricted residential neighborhood.
Timbergrove homes are popular for their:
IMPRESSIVE REAL ESTATE APPRECIATION: Timbergrove is one of the best investments over the last decade in terms of land and real estate value appreciation.

ACCESSIBILITY TO BUSINESS AND EMPLOYMENT DISTRICTS: Timbergrove is just minutes away from Houston's major job centers, Downtown Houston and Texas Medical Center.

OPTIONS FOR RETAIL AND ENTERTAINMENT: Timbergrove homes are convenient to parks, golf, top-rated restaurants, and great shopping, including Memorial Park, Galleria, Heights, and Rice Military.

LARGE LOTS: Timbergrove homes feature mid-to-large lots by Houston standards ranging from 7,000 to over 20,000 square feet, providing plenty of greenery.
Timbergrove homes are in high demand because it is one of the Inner Loop's fastest-growing real estate markets.
---
Timbergrove/Lazybrook Best Realtor Insights
Located within the Inner Loop neighborhood is Timbergrove Manor, a peaceful residential subdivision just west of the historic Heights.
Based on Land Value Appreciation and Real Estate Value Appreciation, Timbergrove is one of the best neighborhoods in Houston to invest in.

Timbergrove homes typically feature mid-to-large-sized lots (by Houston standards). Sizes range from 7,000 to more than 20,000 square feet.

One of Inner Loop's residential enclaves, Lazybrook/Timbergrove offers a quiet, family-friendly vibe. Its old homes, large trees, and central location gives it a unique charm, balancing an old-world atmosphere with the convenience of Inner Loop living.

Timbergrove is composed of two subdivisions, both of which have an active HOA. The Timbergrove Manor Civic Club and the Timbergrove Manor Neighborhood Association enforce deed restrictions, maintain common areas, and are responsible for the security plan (Citizens on Patrol).

Residents are minutes away from key retail and entertainment districts, outdoor activity hotspots, and 5 miles away from major employment hubs such as Downtown Houston & Texas Medical Center. Memorial Park, the Galleria, the Heights, and Rice Military are all within comfortable driving distance from the community.

Schools from the Houston ISD serve the community. Reagan High School (located in the Heights) is an International Baccalaureate World School serving the Middle Years Programme.

Developed during the 1950s and 1960s, Timbergrove Manor's vintage homes include traditional single-family and ranch-style homes. In order to make way for townhome constructions, some properties were either updated or town down.

The typical home in Timbergrove can feature a 3/2 floor plan, though newer properties can offer as many as five bedrooms.

Home sizes can range from 1,000 to more than 4,000 square feet.

Prices for Timbergrove homes for sale can start at around $300,000 while bigger and newer properties can sell for upwards of $900,000.
---
Timbergrove/Lazybrook Maps, Location & Zip Code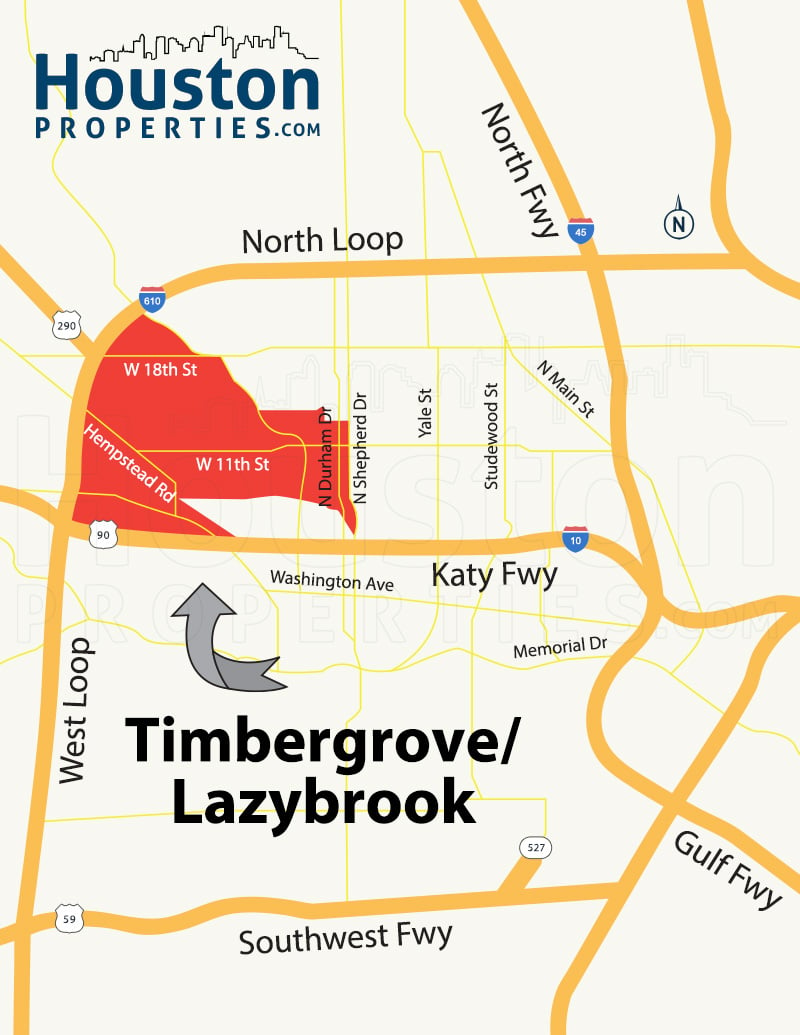 | Commute Time | Timbergrove/Lazybrook |
| --- | --- |
| Downtown (min) | 20 |
| Med Ctr (min) | 30 |
| Energy Corridor (min) | 20 |
| Galleria (min) | 20 |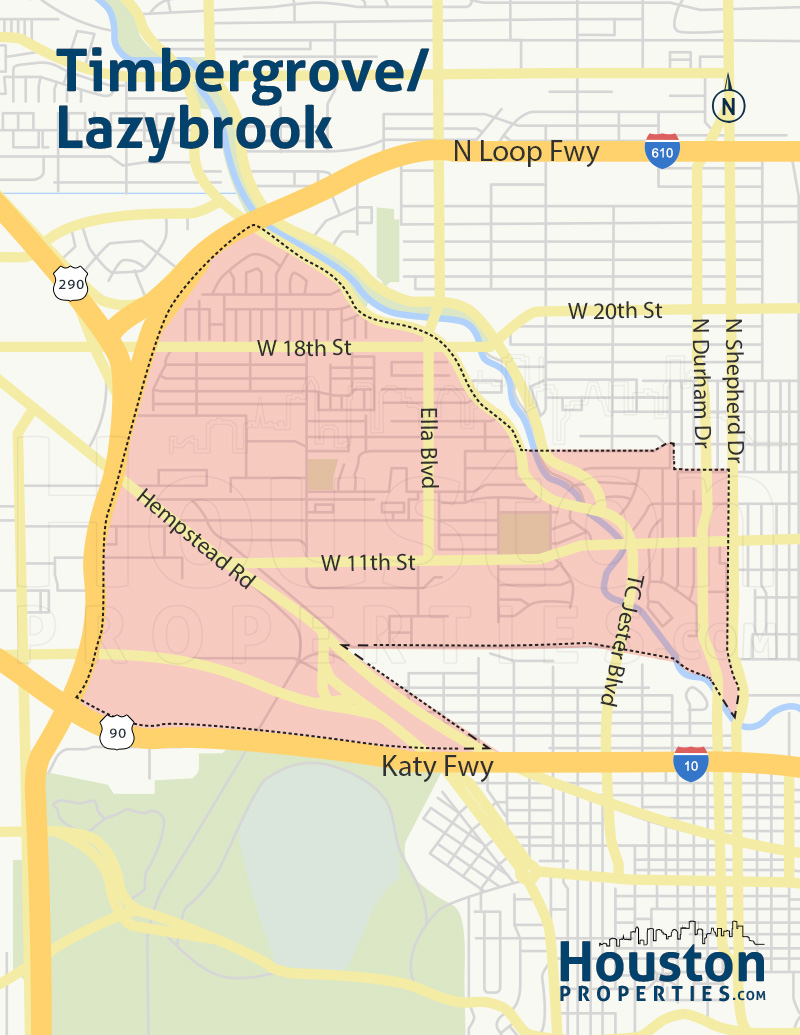 Highlights
Timbergrove/Lazybrook
Amenities
Timbergrove/ Lazybrook is in Harris County and one of the best places to live in Houston TX. With close proximity to main areas such as Downtown Houston, Energy Corridor, Medical Center, and Galleria, living in Timbergrove / Lazybrook is very convenient to its residents.

A deed-restricted residential neighborhood, Timbergrove/ Lazybrook is located 7 miles northwest of Downtown Houston and is within Houston's inner loop.

The combination of families and young professionals enjoy the community in an urban-suburban setting in this upscale neighborhood surrounded by an array of cafes, restaurants, and shopping malls.

Rich in oak and pine trees, Timbergrove / Lazybrook boasts lush foliage, tree-lined streets, and large lots.

Served by Houston Independent School District, Timbergrove / Lazybrook has well-ranked schools such as Sinclair Elementary and Hamilton Middle School to name a few.
Golf Courses
Some Golf Courses in Timbergrove/Lazybrook are as follows:

- Memorial Park Golf Course
- 5050 Acorn Golf
- Houston Country Club
- River Oaks Country Club
- East River 9 Gold Course
- Hermann Park Golf Course
Run / Bike Trails
Run/Bike/Hike Trails can also be found in Timbergrove/Lazybrook neighborhood:

- Heights Hike and Bike Trail
- Houston Heights Bike Trail
- White Oak bayou Trail
- Bayou Greenways Park
- Stude Park
- Herkimer park
- Emnora Lane Hike
Nearby Retail / Dining
Retail and Shopping malls:

- Lazybrook Strip Mall
- Jester Village
- Brookhollow Marketplace
- Lowstreet Market
- Merchants park

Restaurants and Diners:

- Denny's
- Applebee's
- The Spaghetti Western
- Kojak's
- Cavatore

Entertainment/Recreation:

- Dyer Stadium
- Cactus cove bar and Grill
- Delmar Stadium
- Velo ranch
- Houston Youth Tennis
Major Employers
Some major employers in/nearby Timbergrove/Lazybrook:

- Logistics Group International
- American Council of Engineering Companies
- All-Pro Company
- Sheridan Production Company
- The Sola Company
---
Timbergrove/Lazybrook Schools
---
Timbergrove / Lazybrook Schools
---
Houston Independent School District serves Timbergrove / Lazybrook neighborhood. It is the largest school district in Houston TX and the 8th largest in the United States. HSID has several award-winning and National Blue Ribbon schools providing quality education to its students.
Moving into a neighborhood with good schools from elementary, to middle and high school is an essential consideration for families who plans to plant long-term roots in the area. Therefore, exploring the chances in Timbergrove / Lazybrook will not disappoint.
---
Elementary Schools
---
Some of the notable elementary schools zoned in the Timbergrove / Lazybrook include:
Sinclair Elementary at 6410 Grovewood Lane is named after Thomas Albert Sinclair, one of the founders of Heights Hospital. It opened way back in the year 1959 and holds HISD's pride to be the only elementary with a technology-based communications magnet school that focuses on STEM. Sinclair is also proud to have a lovely campus with tall trees and spacious grounds that add to its charm.
Oak Forest Elementary at 1401 W 43rd St, opened in the year 1949. Also a Vanguard magnet school, Oak Forest promotes academic excellence and community involvement. The school serves PK-5 and boasts above-average ratings for math and reading proficiency. It has consistently been one of HSID's best elementary schools serving the neighborhood.
---
Middle Schools
---
Public middle schools in Timbergrove / Lazybrook include:
Hamilton Middle at 139 East 20th Street is named after the founding father of the United States, Alexander Hamilton. It is a Vanguard Magnet school that focuses on S.T.E.A.M and has several beyond-the-classroom and extracurricular activities for its students. Hamilton Middle serves grades 6-8 and has been ranked as one of the Most Resilient Schools in Houston.
Frank Black Middle at 1575 Chantilly Ln. is named after Frank Black, a notable Houston educator. Founded in the year 1957, Frank Black Middle is one of the premier middle schools in HISD. It also has one of the largest campuses with a total of 6 buildings on 30 acres of land. Given these amenities, Frank Black is proud in providing its students with an excellent setting for an exceptional education.
---
High Schools
---
Notable high schools in Timbergrove / Lazybrook include:
Waltrip Highschool at 1900 West 34th Street has HISD's Research and Technology magnet program that aims to prepare its students for college. It opened in the year 1959 and is serving grades 9-12. With its campus built for over 50 years, renovations have been made in careful consideration of retaining its significant architectural features.
Heights Highschool at 413 East 13th St. was established in the year 1926 as Raegan Highschool. It serves grades 9-12 and is part of HISD. The school was renamed in the year 2016. A Magnet School for Computer Technology, Heights Highschool also offers International Baccalaureate Program. It boasts spacious school grounds and campuses which were added when the campus did major renovations in the year 2006.
---
Timbergrove/Lazybrook Real Estate Market
---
Timbergrove Single-Family Home Sale Trends
---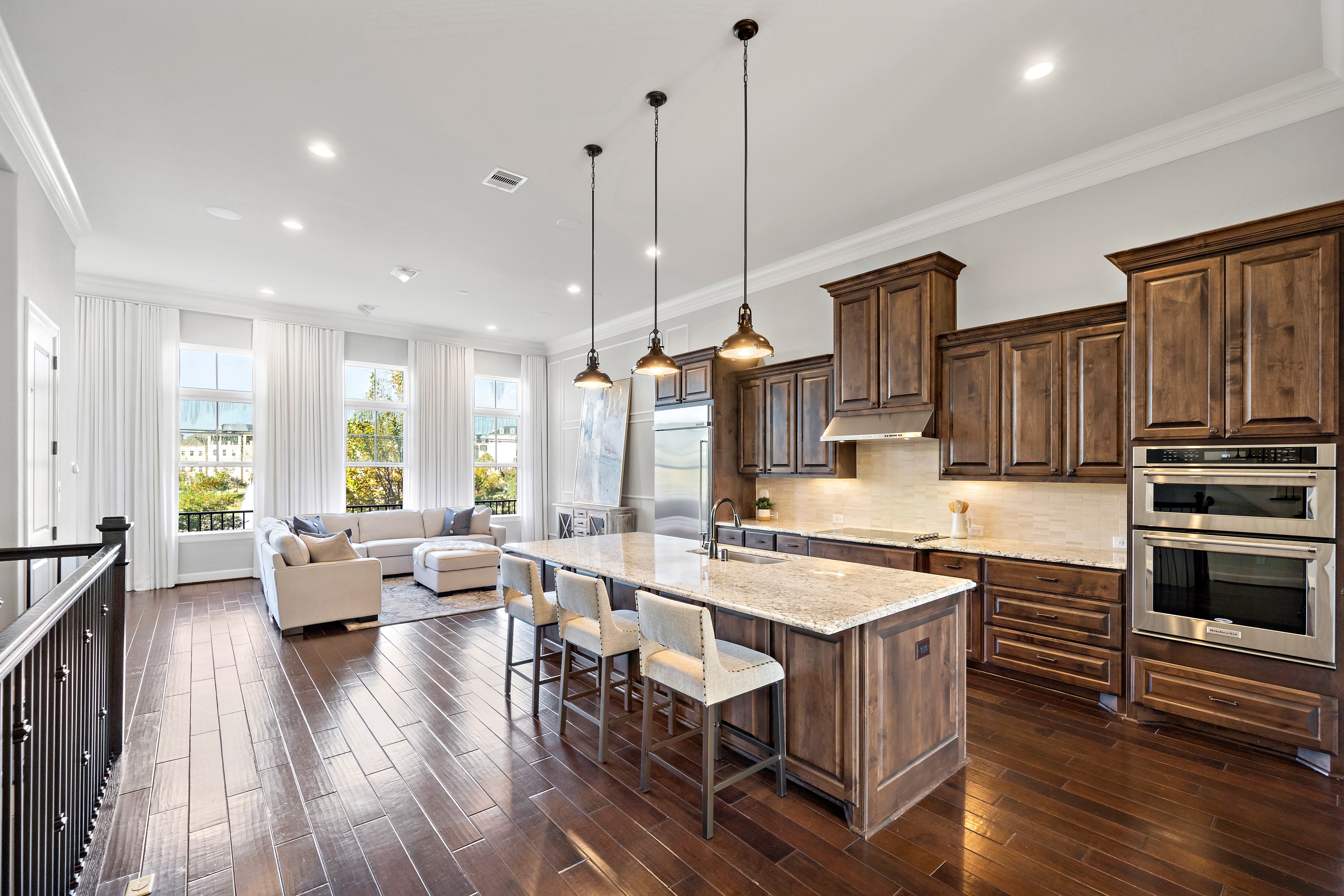 By Inner Loop standards, Timbergrove single-family homes feature relatively large lots. With a median lot size of 7,640 square feet, homes in the area offer plenty of room for front or backyards.
Timbergrove mostly features traditional and ranch-style homes dating back to the 1950s and 1960s. Some were renovated and updated, while others have since been converted into modern two-story homes.
The newer additions to the neighborhood come in various architectural styles and typically sell for much higher prices than older homes.
An older Timbergrove home can feature a 3/2 floor plan, while a new custom-built home can feature as many as 4 to 5 bedrooms with four and one-half baths.
Home sizes range from 1,000 to more than 4,000 square feet, while lot areas are between 7,000 to 20,000 square feet.
Prices vary from home to home. Location, condition, size, and age of the home are major factors when it comes to pricing. Most Timbergrove homes start at around $300,000. New construction and updated homes tend to get price tags of more than $900,000.
---
Timbergrove Houston Townhomes Sale Trends
---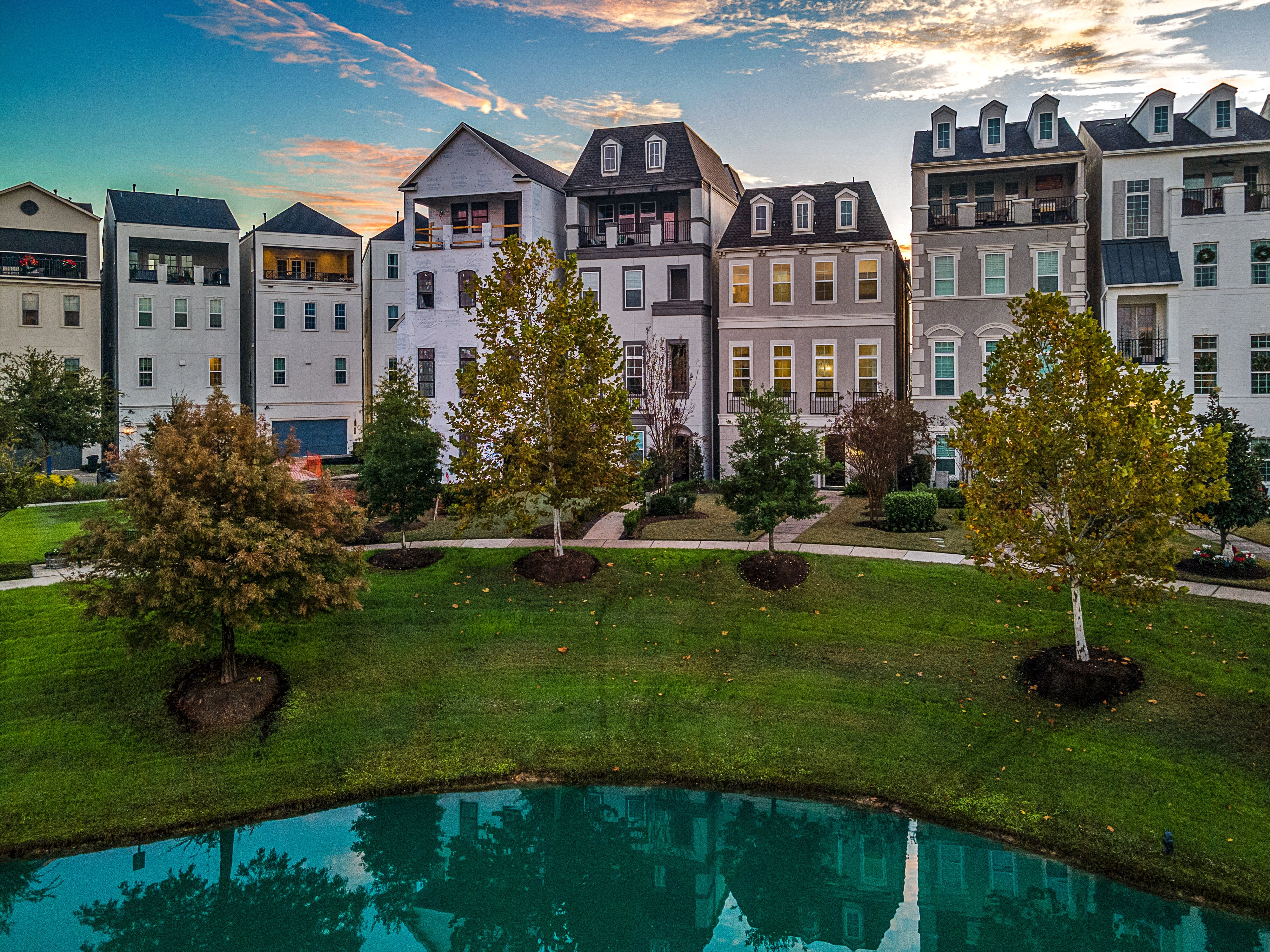 There are a number of new townhome developments around the Lazybrook/Timbergrove area, including Heritage Creek, Timbergrove Heights, Timbergrove Terrace, Timbergrove Point, and Timbergrove Gardens. These upscale developments are relatively new, with prices ranging from $250,000 to more than $500,000.
Most Timbergrove homes, however, are single-detached dwellings.
---
Timbergrove Condo Sale Trends
---
There are no mid- or high-rise Timbergrove condos for sale, but there are plenty of options available to those in the market for Inner Loop condos.
Listed below are some of them:
Downtown Houston (77002 / 77010):
To see other condos within the Inner Loop, see Inner Loop Houston Condos. To see condos within the Museum District area, see Museum District Houston Condos.
---
Timbergrove TX History
Timbergrove Manor, named for the area's abundance of pine trees, was mainly settled by German farmers during the 1800s. St. John's German Lutheran Church, one of Houston's first churches, was built during this period.
In the 1930s, the discovery of oil (the Eureka Oil Field) led to droves of workers moving in. However, the Lazybrook/Timbergrove area was still largely wooded and undeveloped in the 40s and 50s.
Compared to The Heights, Timbergrove is a relatively "young" neighborhood. Houston's suburban boom in the 50s and 60s and the development of freeways helped hurry things along in the area.
Like most Inner Loop suburban neighborhoods, Timbergrove Manor featured mostly single-family ranch-style homes. Years later, young professionals moved into the area, with some converting older homes into more modern two-story homes. Others updated and renovated, keeping the homes' rustic vibe.
Today, Timbergrove Manor is one of the Inner Loop's hottest neighborhoods. Increased demand has driven new developments in the area with housing options in Lazybrook/Timbergrove now include townhomes.
---
Fun Things To Do Near Timbergrove Houston
Timbergrove Manor, though mainly residential, does have a few retail, dining, and entertainment options available within its borders. With the Galleria, the Heights, Memorial Park, and Rice Military are all within driving distance of the neighborhood, Timbergrove residents have plenty of options from which to choose.
Timbergrove also offers a number of green spaces such as the Jaycee Park, West 11th Street Park, and Timbergrove Manor Park.
Jaycee Park, located at 1300 Seamist, underwent recent renovation through the efforts of the Friends of Jaycee Park and the surrounding communities. The park now features a basketball court, a number of tennis courts, a playground, a 1/3 mile walking trail, a water playground, and picnic tables.
West 11th Street Park, on the other hand, is a 20.2-acre nature park home to several species of birds, butterflies, and a wide variety of other flora and fauna. It is heavily wooded, with trails and spots for birdwatchers. Residents also enjoy the White Oak Bayou's 7.4-mile hike and bike trail, connected to several parks like Timbergrove Manor Park.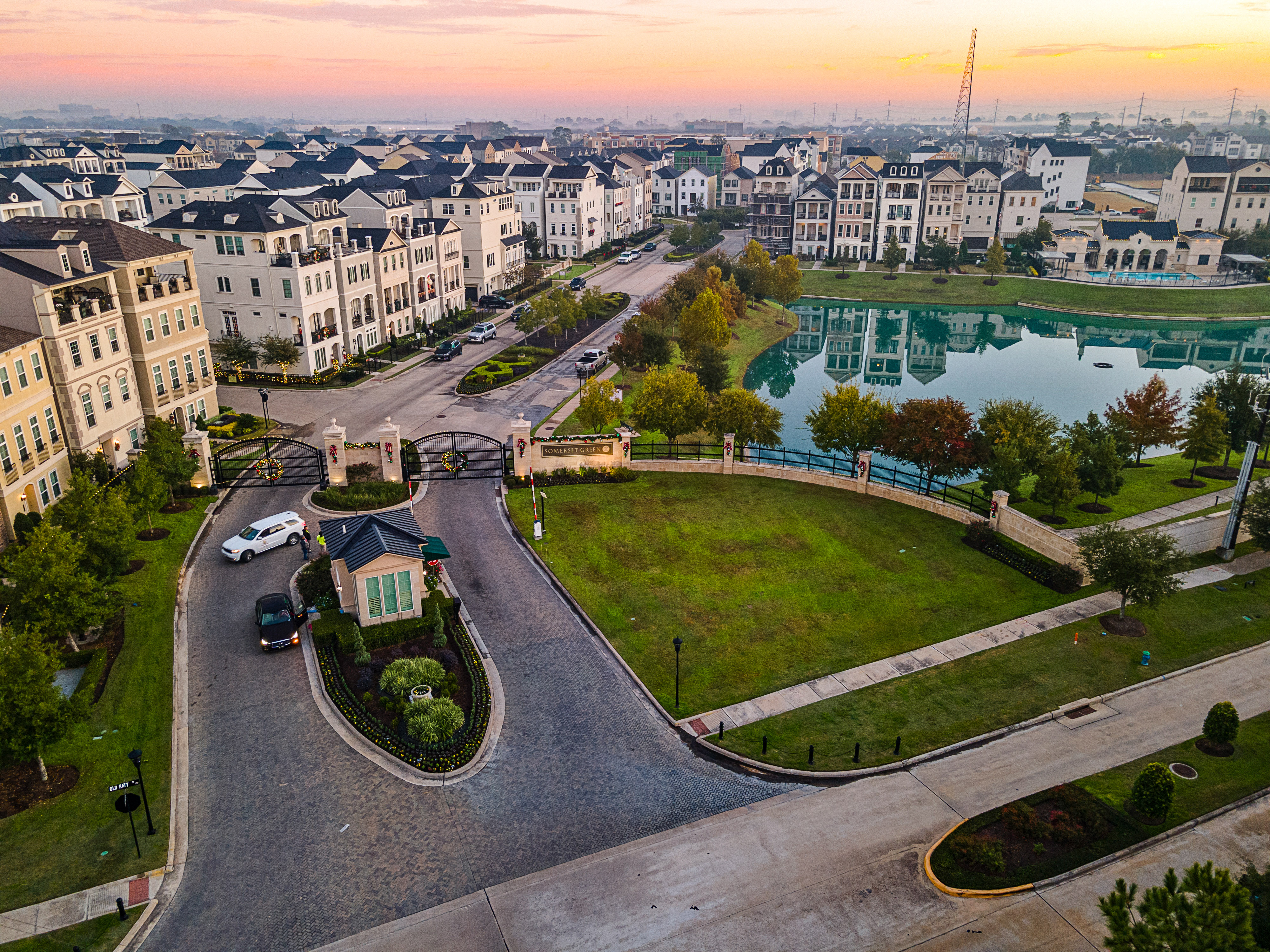 With the Memorial Park a short drive away, Timbergrove Manor homes offers easy access to its many amenities, including a top-rated municipal golf course, nature center, and miles of trails.
Here are some must-visit places in Timbergrove Houston:
Dining
Pappa Geno's

Tia Maria's

Hughie's

Demeris Barbecue

Stalla's Deli

Pizza Inn

Live Oak Bar and Grill

Fiesta Tacos

Jason's Deli

Luby's

Captain Benny's

Pho and Grill

Ty Seafood Kitchen
Retail
The Galleria

River Oaks Shopping Center

Marq*E Entertainment Center

Uptown Park

Highland Village
Nightlife
Neon Boots Dancehall and Saloon

NJ's

Sassafras

Sunset Strip

Cristobal Mexican Grill and Bar

TA's Cargo Club

Lynn's Longbranch Saloon
Groceries
Kroger's

Walmart

HEB

Randall's

Fiesta Mart
Parks
Memorial Park

Timbergrove Manor Park

Jaycee Park

T.C. Jester Parkway Park

West 11th Street Park

Magnum Manor Park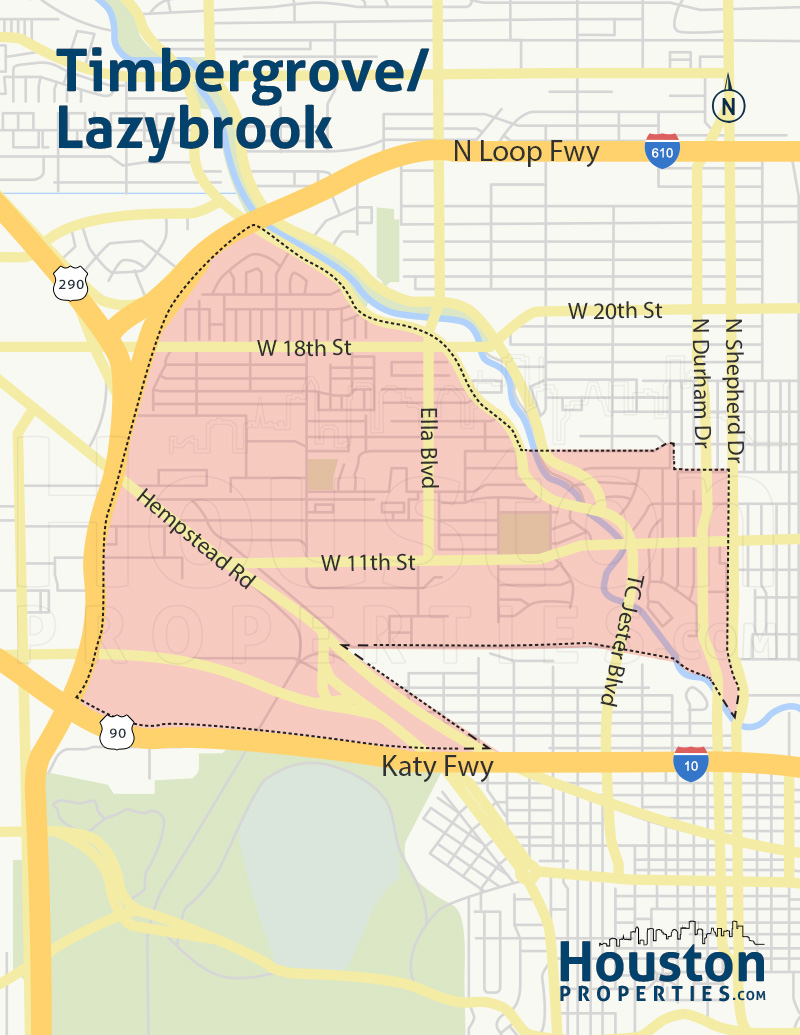 ---
Timbergrove Houston Realtor – Paige Martin
As featured on Fox News in the Morning, Houston Business Journal and Houston Magazine, Paige Martin, a consistent Top Producing Broker-Associate and head of the Houston Properties Team, is ranked as one of the top residential real estate agents in the world.
---
Best Houston Real Estate Resources
---