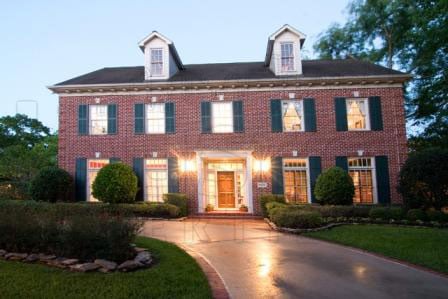 West University Place Quick Links:
– West U Homes For Sale
– West U Market Statistics
One of Houston's most popular neighborhoods has seen tremendous growth & appreciation in recent years.
West University Place TX real estate was originally developed by former Tennessee Governor, Ben Hooper, in 1917, and is named for its proximity to Rice University.
By 1923, there were only 40 families living in West University. In those days, a 100′ x 200' lot was priced at $1,000 & homes were required to cost a minimum of $2,500. Homes facing Buffalo Speedway & Bellaire Boulevard were required to cost $4,000 and $5,000 respectively.
However, residents were dissatisfied with muddy streets, swampy environment, poor drainage, and the lack of schools & fire protection. So, in 1924, after a series of town meetings, the area incorporated into its own city, hence the establishment of The City of West University Place.
Today, the area has come a long way from $2500 homes & 40 families. Originally, West University was home to a community of small cottages. Many of these cottages have been torn down and replaced with larger, two story houses.
But that's certainly not the only change. As of 2000, West University Place was listed as the 8th wealthiest location in Texas by per capita income. House values, too, have certainly responded in kind.
In 1994, the average price per square foot for a West University home was $125.86. By 2007, that number had increased to a median $276.35 – a total of 219% appreciation over that time span.
Today, The City of West University Place houses over 26 subdivisions within its boundaries, approximately 15,000 residents & 1,248 residential acres.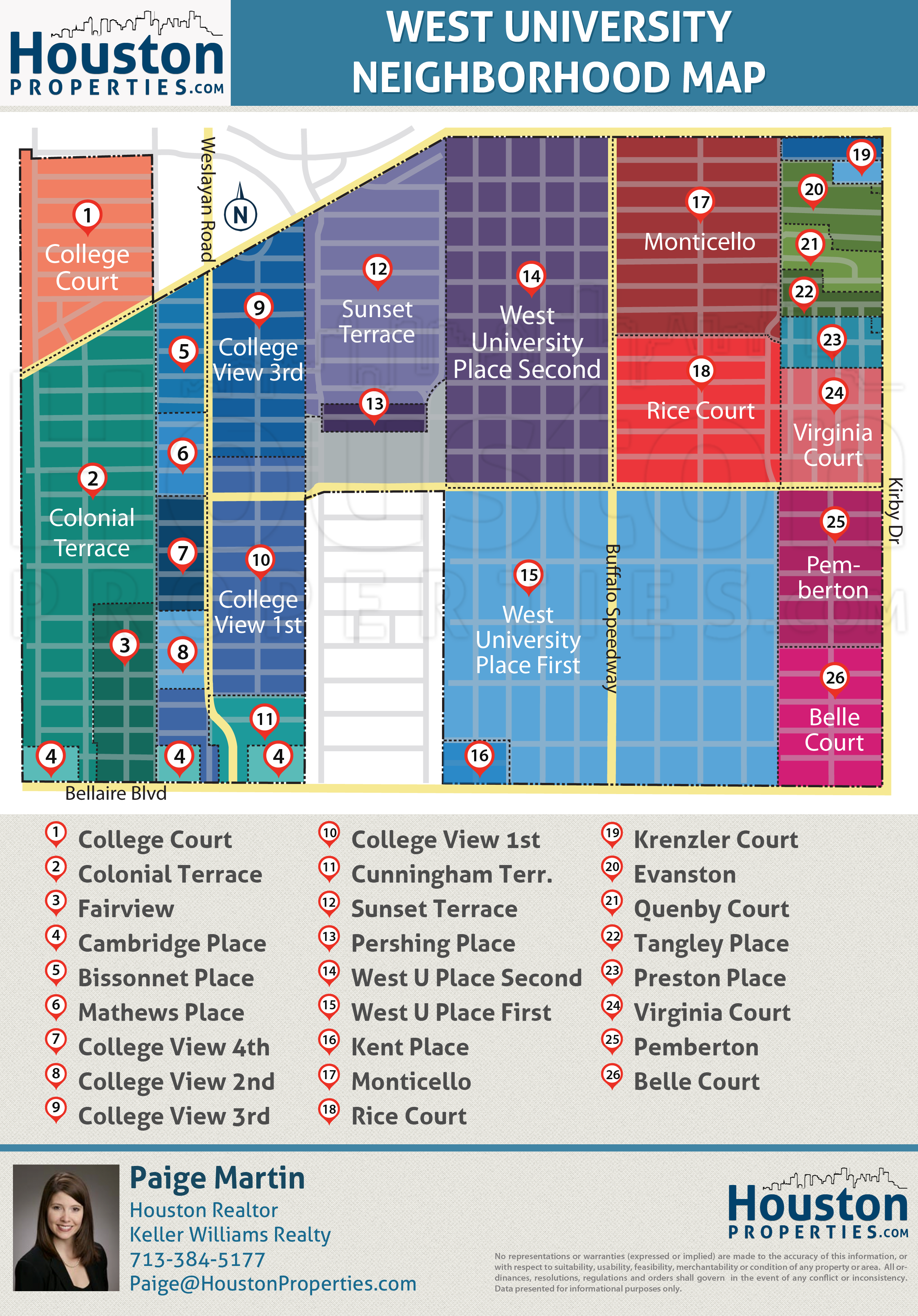 West University maintains tough inspection and permit policies, as well as strict zoning regulations, enabling the neighborhood values to remain strong.
The Houston Association of Realtors reported that as of 2007, the median price per square foot of West University homes was $276.35. Currently, you can find homes listed for sale ranging from $500,000 to over $3,000,000.
Click here to search West University Homes For Sale.

Click here for the West University Community Guide.