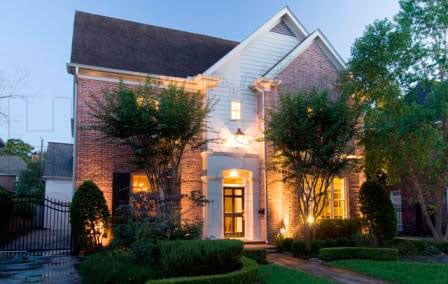 View Featured West University Homes For Sale or all West University Real Estate
Though an official city, West University is a residential community down to its very core. West University is a city of lovely single-family homes, tree-lined streets, and quiet surroundings.
All of these are within your fingertips if you choose to purchase your home in West University, while also having the city of Houston literally just at the borders. If you want a quality residence that has the charm of the suburbs and the convenience of city living, then this Houston Neighborhood is one of your best choices in Houston.
West U's History
West University was established in 1917 by former Tennessee Governor Ben Hooper. The area was called West University because Rice Institute was located to its east.
Years later, due to problems with logistics and finances of the city of Houston at the time, West University decided to be a city in itself with its own city council.
As the current trends in West University would show, this decision was all for the best. Due to the inception of the city government, the area became more developed, streets and drainage systems were improved, and deed restrictions were duly enforced. Through the decades, West University has maintained its ideals of creating a beautiful, safe, and exclusively residential family community.
For outdoor recreation, you and your family have several parks to go to when you live in West University. You have the Huffington Park, Wier Park, Colonial Park, and Judson Park as some of the parks in the area.
Depending on the park, you can also find tennis courts, swimming pools, and playgrounds as part of the amenities. Truly, West University has everything to offer to families who love to spend their free time outdoors.
West University also has an excellent school in its area: the West University Elementary. You also have close proximity to the Rice School. As such, West University is a great place to raise a family in, since your children would be going to educational institutions with outstanding academic programs.
West U Houston Real Estate
The architecture of the homes in West University is varied and diverse. From the old homes to the more recent constructions, you can see many popular architectural designs in West University. Lovers of architecture would certainly have a field day looking at the houses in West University with their many architectural influences.
Being one of the more affluent and sought-after neighborhoods in Houston, property prices in West University are consistently on the rise. The median price for a home is more than $850,000. But all the advantages in living in West University definitely make it worth its price.