Willow Meadows Houston Neighborhood Guide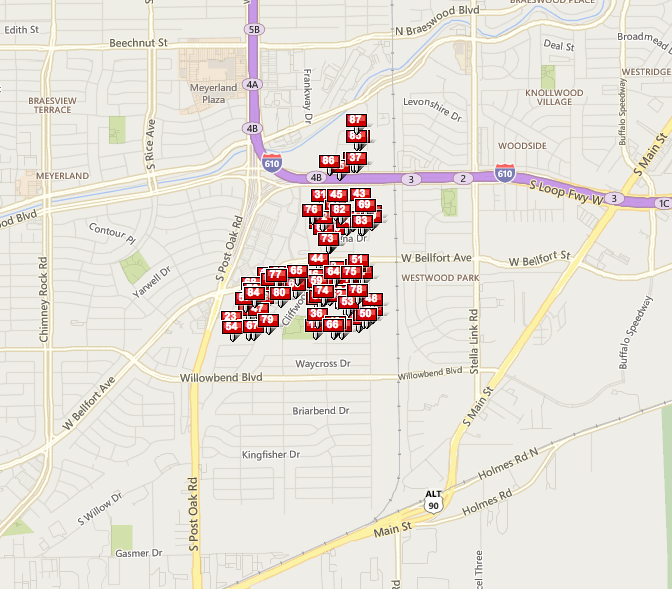 Willow Meadows is a small deed-restricted community located in southwest Houston, just off of Loop 610. The neighborhood is located north of Willowbend, east of Meyerland, and south of Bellaire.
Willow Meadows offers an attractive commute to Medical Center and University Area. Willlow Meadows homes are also easily accessible from major roads including Main Street, Braeswood Boulevard, and Stella Link Road.
One of Willow Meadow's unique benefits is an active civic association which has been in operation since 1953. The Willow Meadows Civic Club looks over the maintenance, beautification, and security of the community.
When considering Willow Meadows real estate, it is important to review the floodplains. The northeast portion of Willow Meadows borders the Willow Waterhole Bayou, which can occasionally flood the area.
For any inquiries about Willow Meadows homes recommendations, or off-market MLS listings, get in touch with Paige Martin, head of the Houston Properties Team and one of the best realtors in Houston.
Willow Meadows Resources (Popular Topics)
Call Paige at 713-425-4194 to tour a Willow Meadows Houston home today or email [email protected] for more information.
12 Things Willow Meadows Real Estate Buyers Should Know
Willow Meadows features a quiet, family-friendly neighborhood that is conveniently located within Houston's best hotspots.
Willow Meadows is mere minutes away from the business, retail, and entertainment hubs including the Inner Loop, Medical Center, Downtown, and Uptown Houston.
The neighborhood is conveniently located within the Beltway 8 area, just off the southwest portion of Loop 610.
Major roads such as Main Street, Braeswood Boulevard, and Stella Link Road are less than 7 miles away from Willow Meadows.
Neighboring communities include Meyerland, Braeswood Place, and Bellaire.
With most ranch-style homes from the 1950s still in-tact, and its tree-lined streets, Willow Meadows has maintained its small town feel.
There are also plenty of green spaces near the neighborhood, including Brays Bayou and Willow Waterhole Greenway Park.
Willow Meadows has an active civic association originally established in 1953 that continues to look over the maintenance, beautification, and security of the community.
Deed restrictions are also strictly enforced in the community.
Willow Meadows is zoned to the Houston ISD and a number of notable private schools are also located nearby.
Lot sizes in Willow Meadows range from 9,000 up to more than 15,000 square feet.
While most of the original homes still line the community, new construction properties are also available.
Prices for Willow Meadows homes for sale can start at around $300,000 up to $1.5 million for larger properties.
Fun Things To Do Near Willow Meadows
With convenient access to Houston's hotspots, Willow Meadows is minutes away from upscale shops and restaurants, and cultural and outdoor recreation. A few places of interest include the Inner Loop, Downtown Houston, and the Museum District.
Here are some of the places to visit in and around Willow Meadows:
Shopping
The Galleria
Braes Heights Shopping Center
Meyerland Plaza
Maplewood Mall
Dining
Fainmous BBQ
Super La Mexicana
Cue's Burgers & More
Garden Kitchen
Peru Gourmet
Annie's Hamburgers
Masraff's
Outdoor
Willow Park
Willow Waterhole Greenway Park
Brays Bayou
Russ Pitman Park
Helen's Park
Karl Young Park
Lafayette Park
Museums
Museum of Southern History
Houston Museum of Natural Science
Museum of Fine Arts Houston
Rice University Art Gallery
Contemporary Arts Museum Houston
Groceries
The Fresh Market
Whole Foods Market
Walmart
La Michoacana
Neighborhoods Near Willow Meadows
Neighborhoods near Willow Meadows include:
Willow Meadows Schools
Willow Meadows homes are zoned to the Houston Independent School District (HISD). Students in the area may attend the following public schools.
Elementary Schools
Red Elementary School at 4520 Tonawanda Dr. Red Elementary School serves PK to 5 students. The school offers Magnet and Vanguard programs in Science, Technology, Engineering, and Math.
Middle Schools
Johnston Middle School at 10410 Manhattan Dr. Johnston Middle School serves students in grades 6 to 8. Rated Recognized by the TEA, the school has a Magnet program and a strong Athletics program.
High Schools
Westbury High School at 11911 Chimney Rock Rd. Westbury High School is a magnet school with an advanced placement program. The school also offers automotive technology, health science, and business career programs.
Willow Meadows Private Schools
The following are some of the notable private schools near Willow Meadows:
Episcopal High School at 4650 Bissonnet St. It is a co-educational private day school with a curriculum based on four pillars, Academics, Religion, Fine Arts, and Athletics.
The Post Oak School at 4600 Bissonnet St. The Post Oak is a Montessori school with campuses in both Bellaire and the Museum District in Houston. It has received accreditation from both the Association Montessori Internationale (AMI) and the Independent Schools Association of the Southwest (ISAS).
Veritas Christian Academy at 7000 Ferris St. It is a private school that offers an accelerated Classical Program. It also has excellent arts, academics, and athletics programs.
To find an updated listing of all Willow Meadows real estate zoned to any specific public school, please send an email to Paige Martin at [email protected] with the property preference and budget that you're working with.
*Note: School zoning tends to change from year to year, information provided above are accurate but not guaranteed. Please double check by visiting the school's website.
Top Willow Meadows Houston Realtor – Paige Martin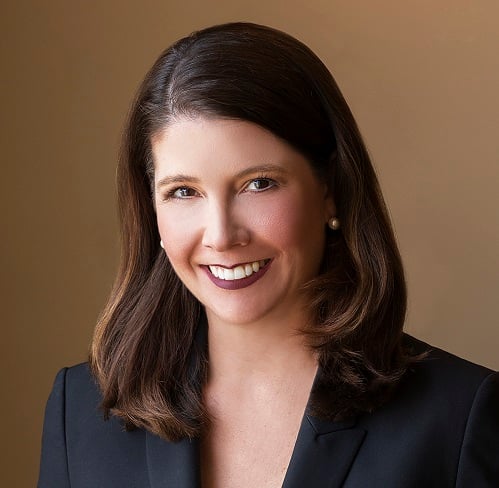 As featured on Fox News in the Morning, the Houston Business Journal, Houston Chronicle, and Houston Magazine, Paige Martin – a consistent Top Producing Broker-Associate and head of the Houston Properties Team – is ranked amongst the very top Keller Williams agents in the Houston area.
Paige is ranked as one of the top realtors in Houston and the state of Texas. Read more about the over 65 awards she's won in the last few years.
Paige works with a tremendous number of buyers and sellers within Willow Meadows, earning praises like "Paige Martin is the best Willow Meadows Houston realtor I know." Read more about client feedback and ratings here.
For a specific recommendation of neighborhoods, homes or properties based upon your personal style, goals & price point, please contact Paige Martin, head of the Houston Properties Team & Broker Associate at [email protected] or 713-425-4194.