Willowcreek Ranch Real Estate Guide
Willowcreek Ranch homes for sale & insider real estate guide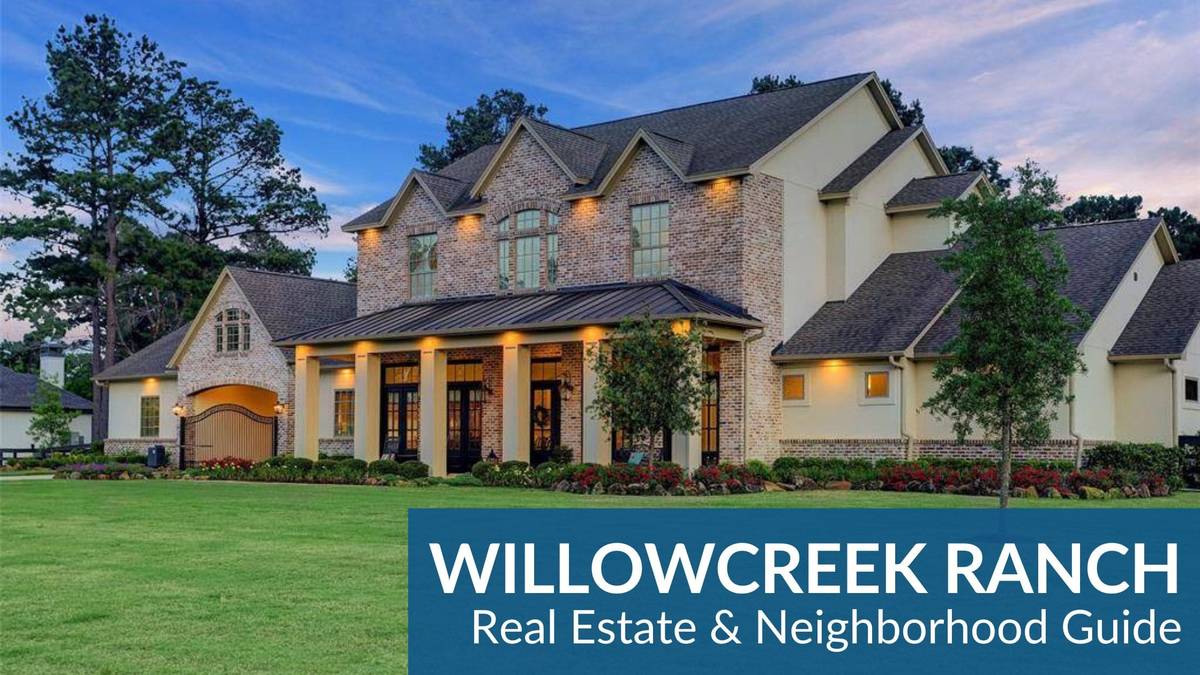 "Lisa has helped my husband and me buy and sell several homes since we first met her in 2014. Her pulse on the Houston real estate market is spot on! She's strategic, patient, well-connected, and is always two steps ahead. Since closing on our home, Lisa has willingly served as our go-to resource for home-related questions, contractors, and referrals. If you're looking for an experienced real estate agent, we highly recommend working with Lisa!" - Alle Houstoun (Google Review)
---
Table of Contents
---
Willowcreek Ranch Home Sale Trends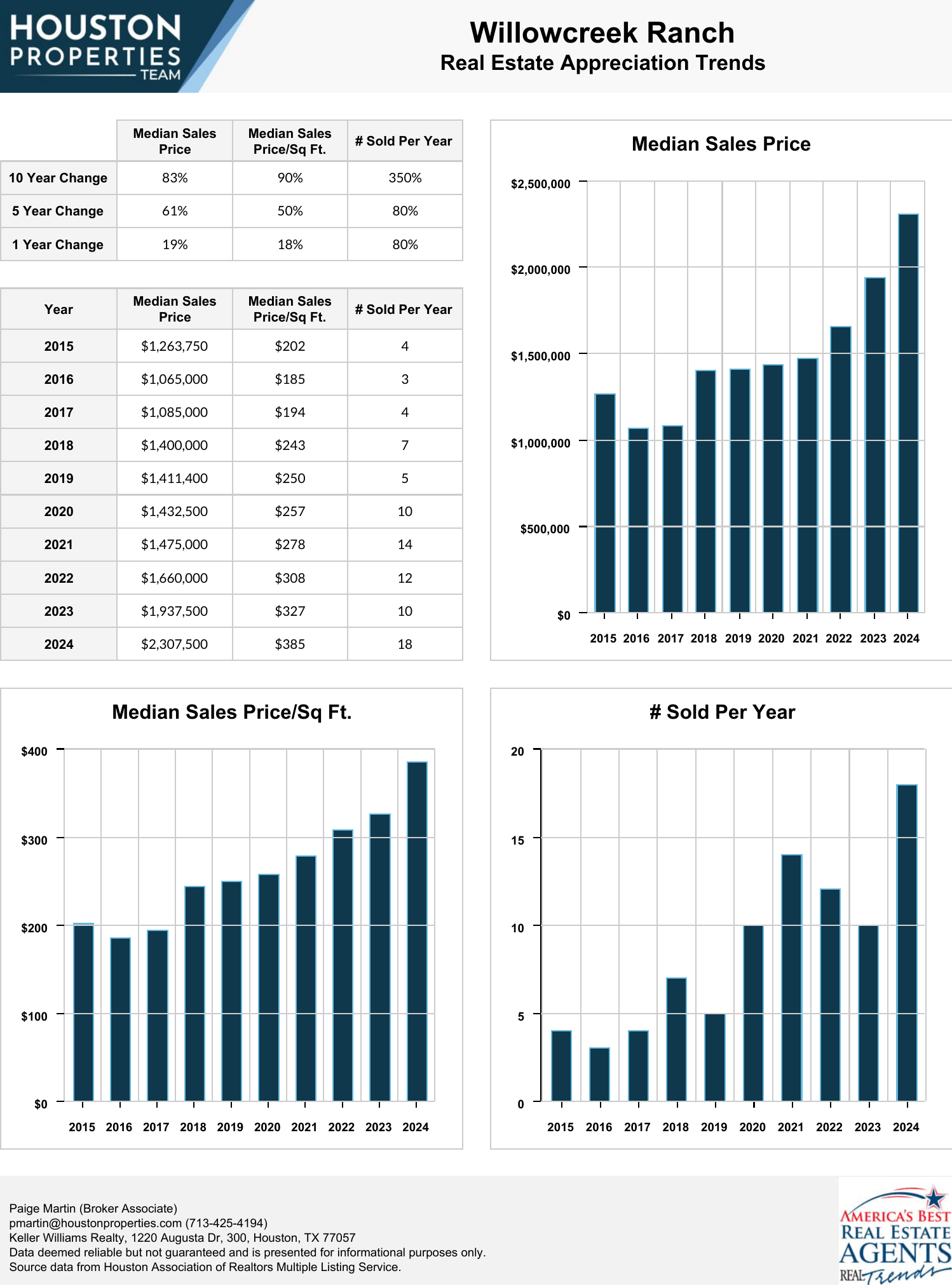 Willowcreek Ranch, with its 750-acre community, has homes in the neighborhood oozing this simple yet elegant vibe. The homes, around 1 to 7 acres each, have price points ranging from $800 thousand to millions. Here are some notable features you can expect for this sophisticated community:
-ONE WITH NATURE: Live the dream of fresh air and being one with nature with a beautiful 50-acre lake. It also houses an on-site exclusive Equestrian Center, riding trails, and a covered riding arena.
-ONE OF THE BEST NEIGHBORHOODS NEAR EXXON CAMPUS: Located in Harris County, it is considered [One of the best neighborhoods near Exxon Campus] (https://www.houstonproperties.com/houston-relocation/relocating-with-exxon-mobil). The neighborhood is less than 20 minutes away from the campus.
-PRIVACY & EXCLUSIVITY: Willowcreek Ranch is a gated community that ensures safety and security for its residents. Being surrounded by nature, the neighborhood also makes peace possible in the community.
---
Willowcreek Ranch Maps, Location & Zip Code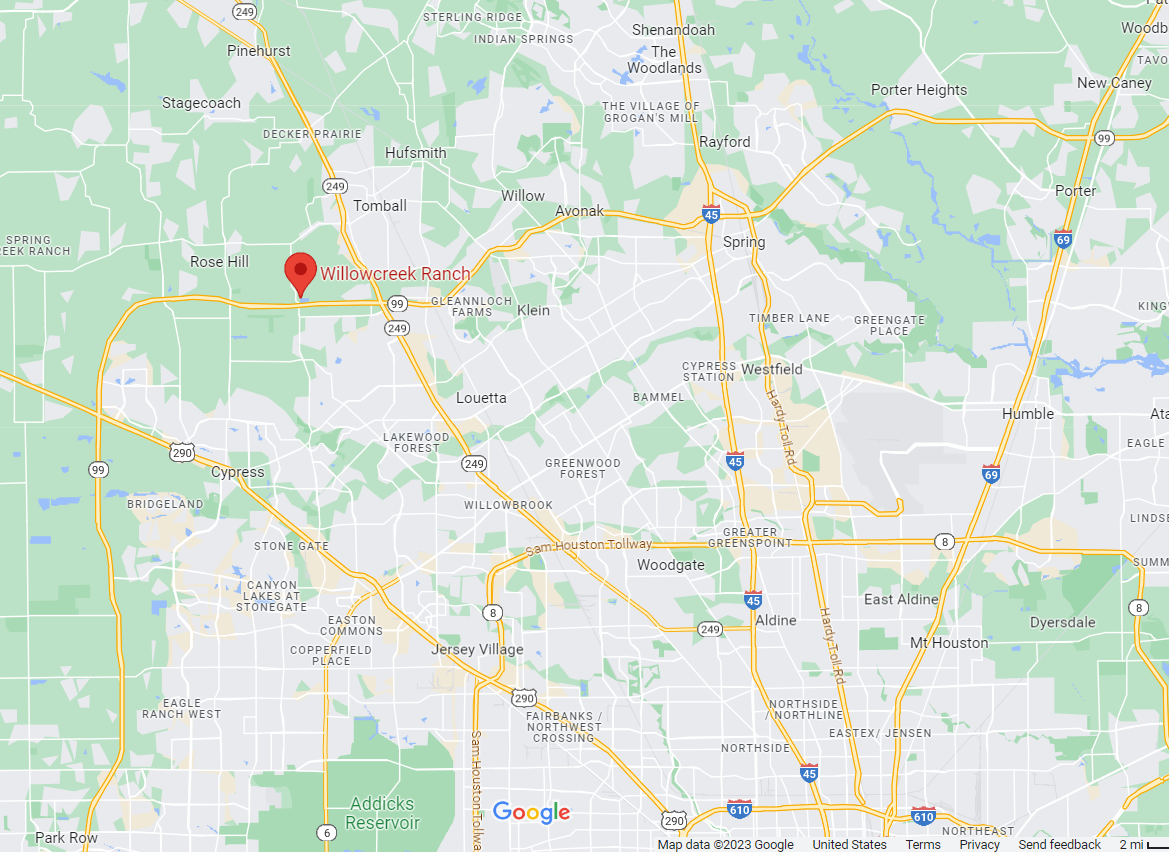 | Commute Time | Willowcreek Ranch |
| --- | --- |
| Downtown (min) | Unknown |
| Med Ctr (min) | Unknown |
| Energy Corridor (min) | Unknown |
| Galleria (min) | Unknown |
| Exxon Campus (min) | 20 |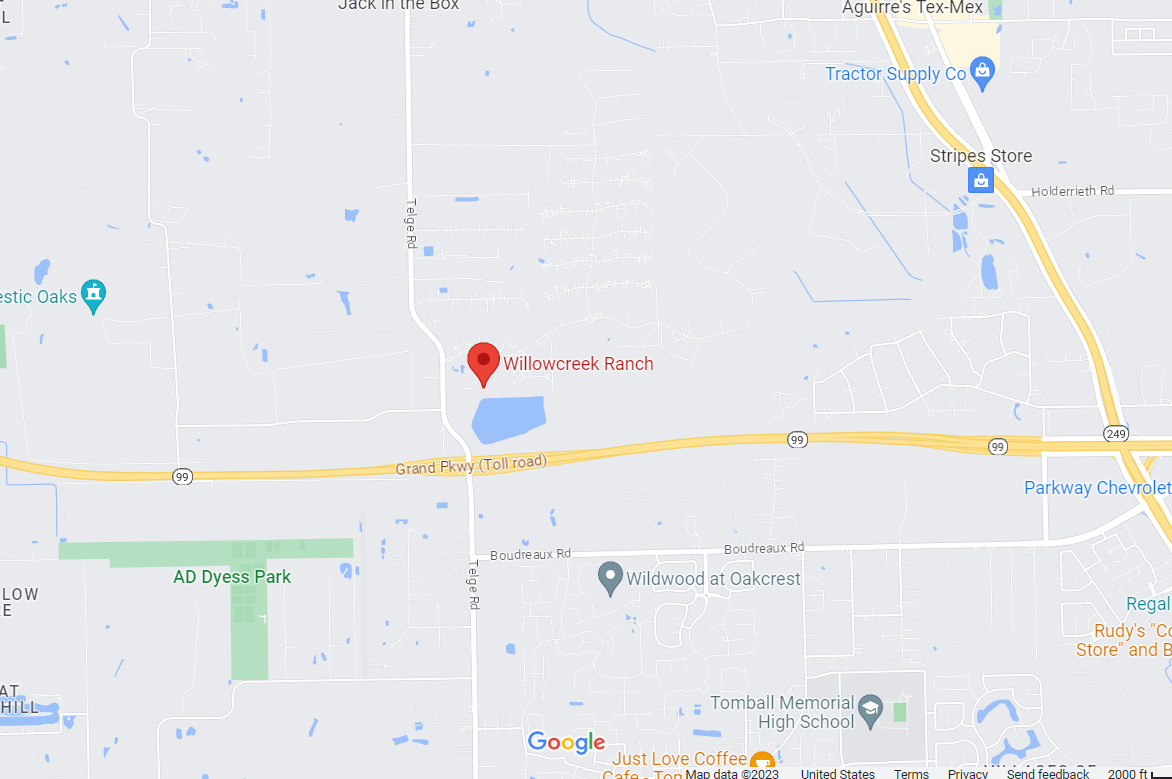 | Highlights | Willowcreek Ranch |
| --- | --- |
| Amenities | Unknown |
| Golf Courses | Unknown |
| Run / Bike Trails | Unknown |
| Nearby Retail / Dining | Unknown |
| Major Employers | Unknown |
---
Best Houston Real Estate Resources
---