Guide To All Woodland Heights Homes For Sale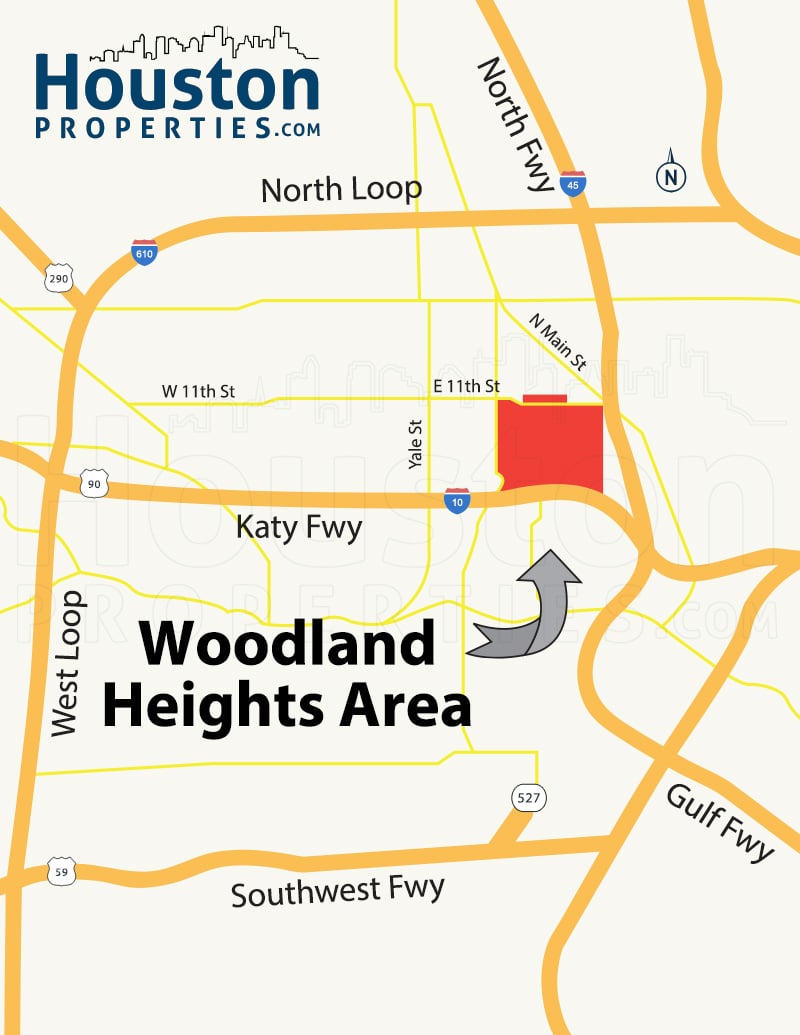 Woodland Heights is a neighborhood of approximately 2,000 homes found close to the corner of Katy Freeway and North Freeway. Bounded on the north by Pecore Street, on the west by Studewood Street, on the east by I-45, and on the south by I-10, Woodland Heights homes is under the 77009 zip code.
Woodland Heights is a beautiful subdivision with mostly restored cottages, bungalows, and new construction single-family homes. A heavily deed-restricted area, Woodland Heights homes for sale follow the neighborhood vernacular styles.
Downtown Houston is only about 4 miles away from Woodland Heights. Galleria, Museum District, and Memorial Park are only about 10-15 minutes away.
Woodland Heights: Related Resources:
For more information on available Woodland Heights homes for sale and how they compare to nearby neighborhoods call Paige Martin at 713-425-4194 or email [email protected]
Woodland Heights Houston Homes For Sale
Woodland Heights is part of the Houston Heights area. Similar to The Heights, Woodland Heights homes sell well due to its accessibility, close proximity to main Houston hubs, and generally peaceful neighborhood.
Known for its carefully restored and new construction homes, Woodland Heights also has a good number of canopies of mature oak trees growing along its streets.
Woodland Heights homes for sale has a median appraised value of over $350,000. Average size of lots is at 6,350 square feet, while the homes have a median square-footage of 1,625.
Other neighborhoods near to Woodland Heights include Rice Military, Camp Logan, Houston Heights, Camp Logan, Midtown and River Oaks.