WOODSON'S RESERVE REAL ESTATE GUIDE
Woodson's Reserve homes for sale & insider real estate guide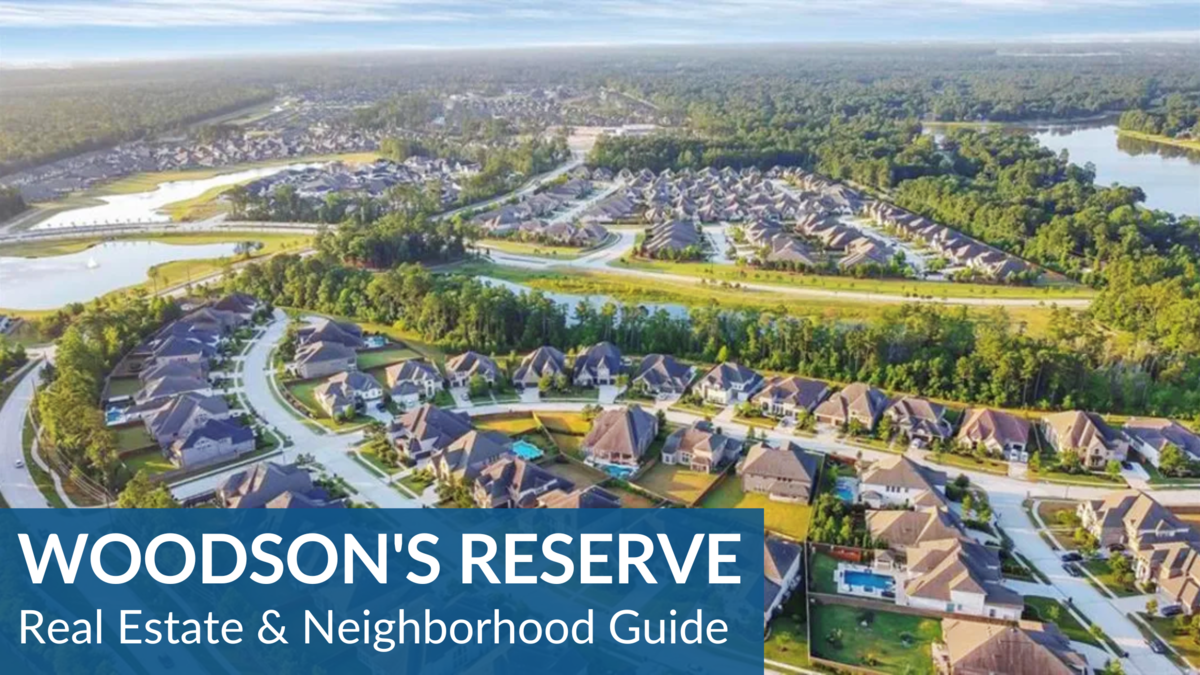 "Selling your home is an emotional process. For that, it is important to work with the best real estate agency out there. From the moment we decided to sell, Houston Properties Team was there for us. They took their time to get to know us, what our needs were and when it would be the right time to sell, and for what price. We received a detailed timeline so we knew exactly where we were in the process at all times. They were very knowledgeable and went above and beyond for us. They were very patient, answered every question we had big or small promptly, and always provided us with the information we needed. I highly recommend working with the Houston Properties Team. Thanks to them, we had a very smooth sale and found the perfect new owners for our house." - Olivia Simoen-Deman (Google Review)
---
Table of Contents
---
Woodson's Reserve Home Sale Trends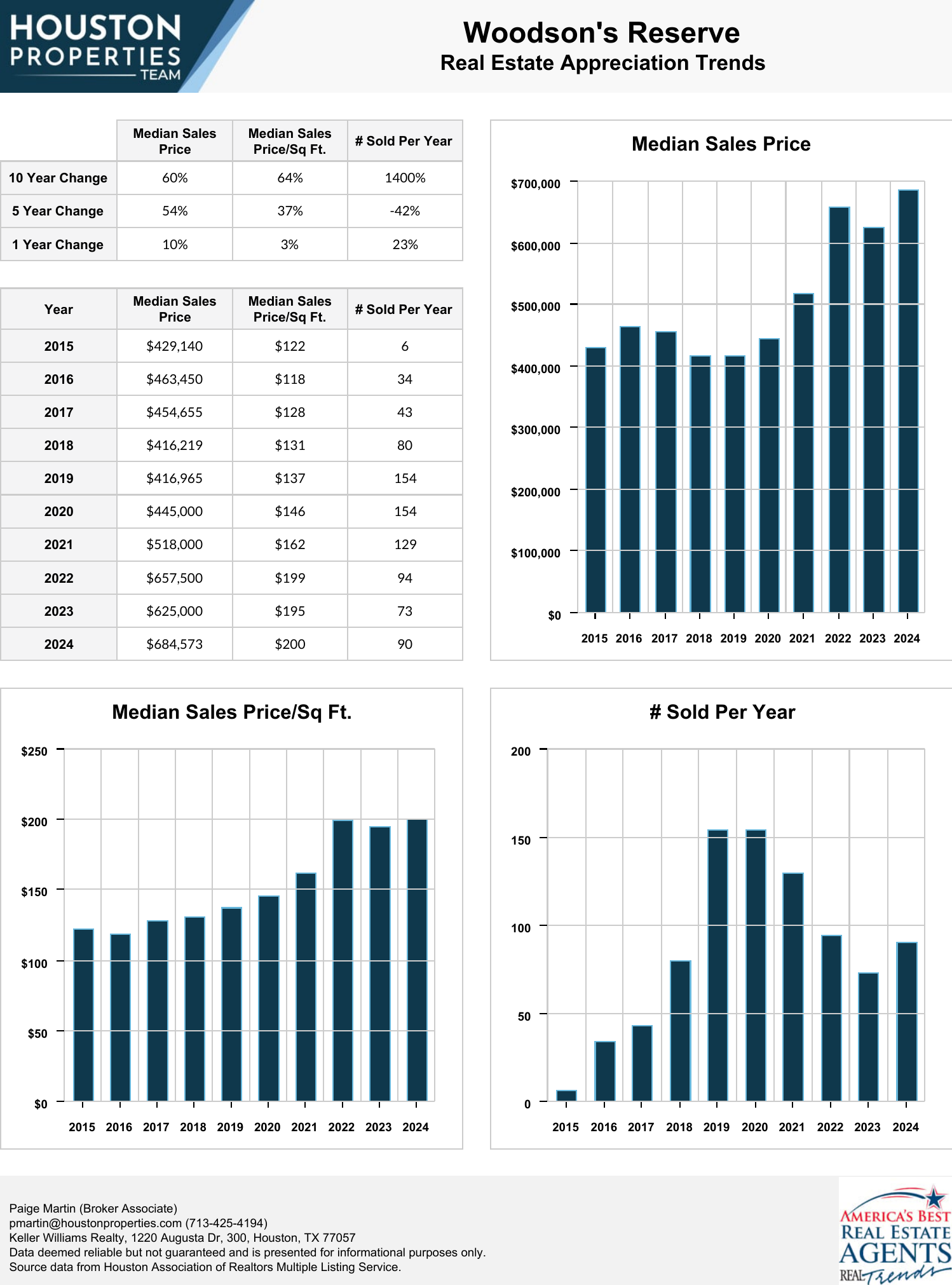 Woodson's Reserve is situated in Spring, TX, conveniently located near Grand Parkway. It is known as "the extension of big city's life in the forest."
Woodson's Reserve is known for:
CENTER OF EXCELLENCE: Woodson's Reserve is conveniently located to the highly-acclaimed Conroe ISD and other top-rated schools from elementary. It will open academic opportunities for your children's journey.
PET-FRIENDLY: One of Woodson's Reserve's unique amenities is their Dog Park. It is an excellent location to bond and play with your fur baby.
CLOSE TO NATURE: Woodson's Reserve is a breath of fresh air. Its estate brings serenity to the community through its forest vibe.
Woodson's Reserve makes the big city's life connected to the luxury of nature.
---
Woodson's Reserve Maps, Location & Zip Code
| Commute Time | Woodson's Reserve |
| --- | --- |
| Downtown (min) | Unknown |
| Med Ctr (min) | Unknown |
| Energy Corridor (min) | Unknown |
| Galleria (min) | Unknown |
| Exxon Campus (min) | 15 |
| Highlights | Woodson's Reserve |
| --- | --- |
| Amenities | Unknown |
| Golf Courses | Unknown |
| Run / Bike Trails | Unknown |
| Nearby Retail / Dining | Unknown |
| Major Employers | Unknown |
---
Woodson's Reserve Schools
| Top Elementary Schools | Great Schools Ranking |
| --- | --- |
| Ann K. Snyder Elem | 9 |
| Top Middle Schools | Great Schools Ranking |
| --- | --- |
| York Jr High | 7 |
---
Best Houston Real Estate Resources
---