Houston Real Estate 2020 Forecast
Houston Real Estate 2020 Forecast
We analyzed the home sales trends of the past two decades to address 8 uncomfortable questions about the 2020 Houston real estate market.
---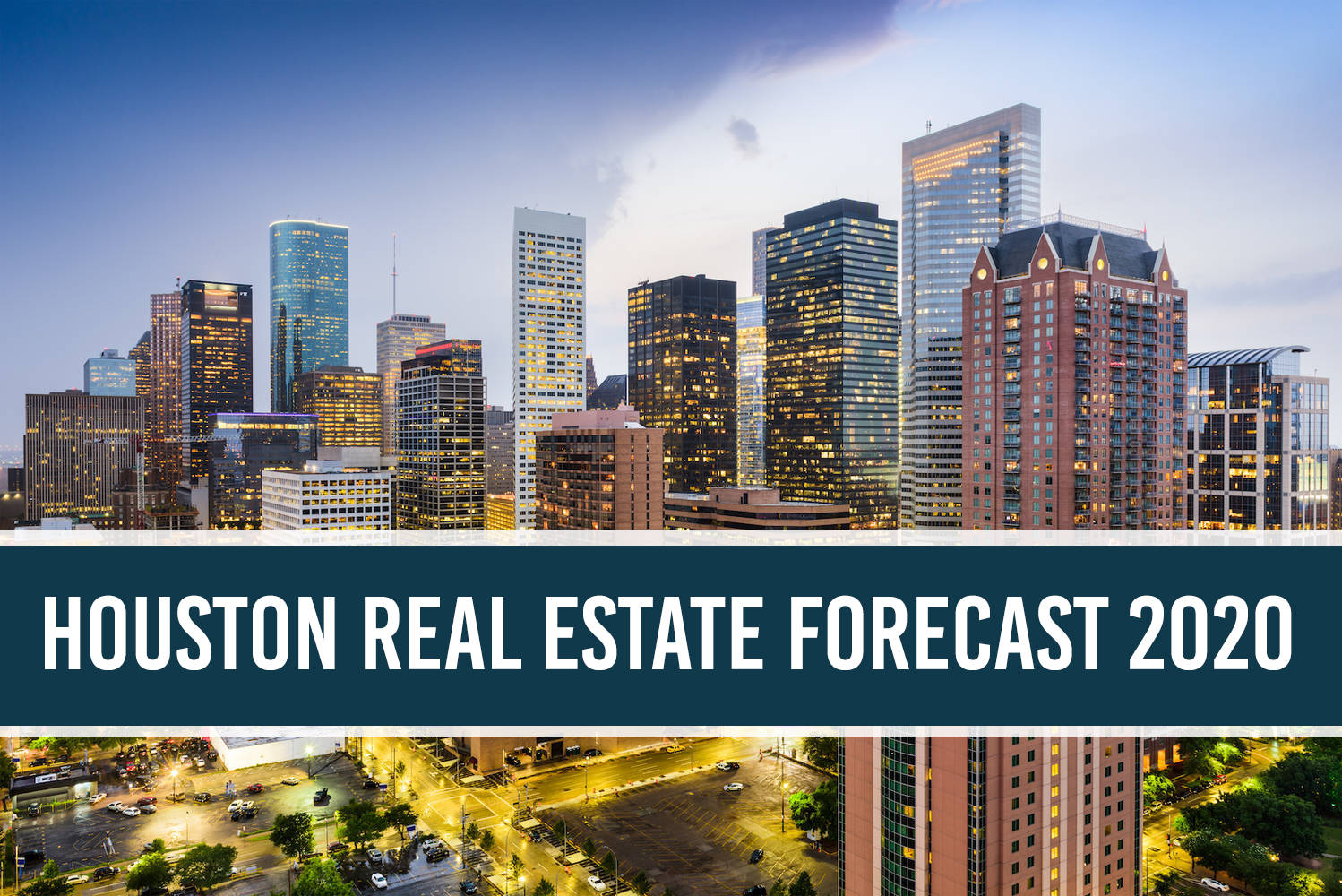 The 2019 Houston housing market last year had its ups and downs. We expect 2020 to follow the same trend.
The #1 determining factor for the real estate market is job growth. The Bayou City projects moderate job growth in 2020 with over 42,000 net new jobs expected in the Greater Houston area.
This is slightly below the high-marks set in the previous two years. We expect the housing market to mirror this growth throughout the year, albeit at a slower pace compared to the record-breaking numbers we've seen in the last two years.
In times of fear, uncertainty, and doubt, we see a consistent flight to quality. The highest growth rate should be around the four major employment hubs: Downtown, Galleria, Texas Medical Center, and the Energy Corridor. We should see the same trend in:
Looking at the Houston housing price trends from the 2016 elections, we anticipate seasonal slowdown this year. Expect the market to dip around September to November as campaign ads and electioneering pull buyers out of the market pool.
We have broken down Houston housing market predictions circling these core issues:
For a customized approach to your home buying or selling experience, contact Paige Martin, the #1 Individual Agent with Keller Williams in the State of Texas and team lead of The Houston Properties Team.
---
Table of Contents
---
Is The Houston Real Estate Market Looking At A Downturn This year?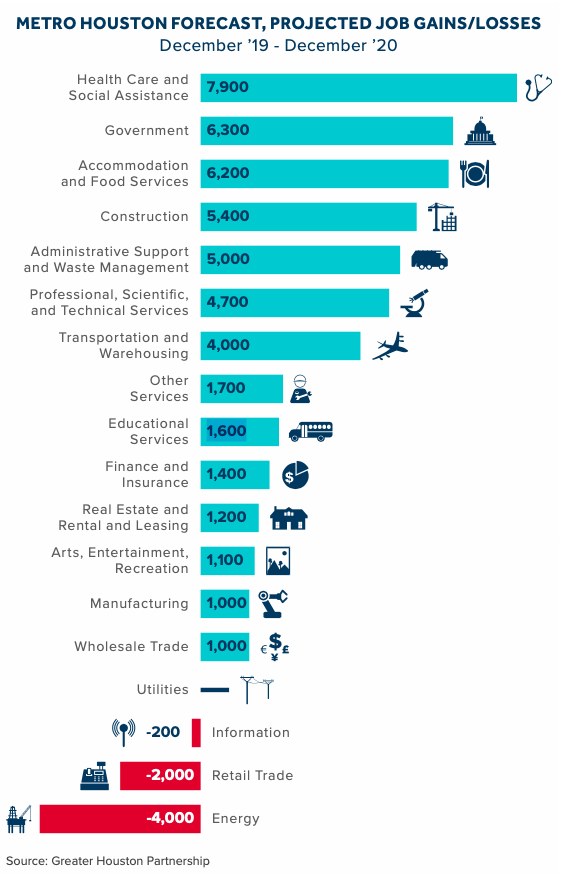 "Paige Martin is Houston's best Realtor. She is highly experienced and very knowledgeable. She made our buying experience an enjoyable one, not only for us, but for our daughter, son-in-law and several of our friends. We have bought and sold many houses, and Paige has been the best realtor we have ever worked with. We highly recommend her and The Houston Properties Team." Jeremy & Lynn Greene
The local economy should continue to boost the housing market this year.
Houston created over 80,000 jobs (a 2.7% year-over-year increase) in the last 12 months. Even allowing for a 50% decrease due to the upcoming elections, stock market corrections, the trade war with China, etc., Houston is poised to add over 40,000 jobs in 2020.
Unlike in the past, Houston's local economy is a lot more diverse and a lot less dependent on oil. Healthcare & Social Assistance, Government, Accommodation & Food Services industries are expected to make up for the bulk of the jobs this year vis-a-vis losses from the Energy, Retail, and Information sectors.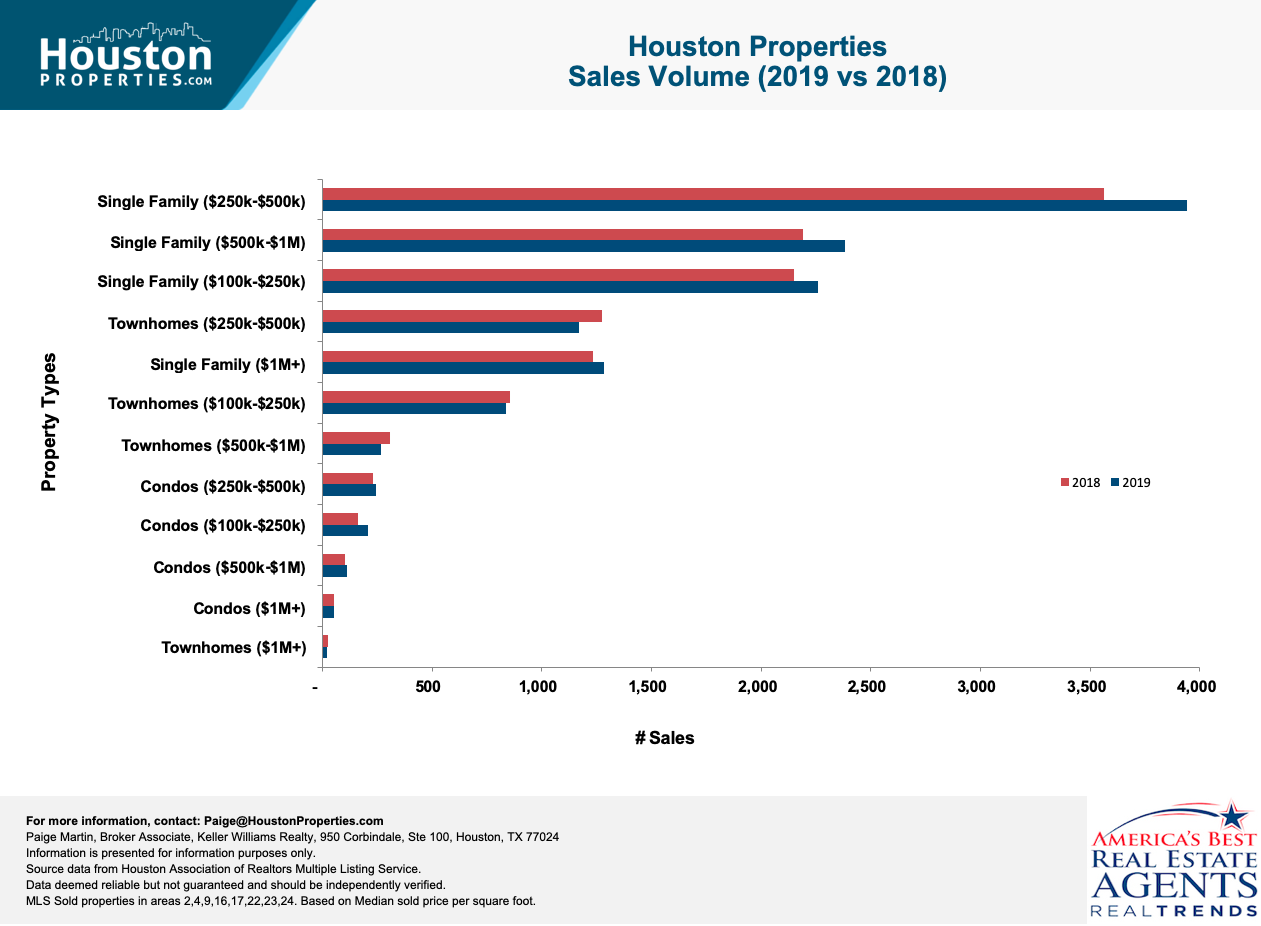 Over 92,000 people moved to Houston last year. We're adding more than 250 new residents each day because:
1 in 3 manufacturers in Texas are located in Houston
We're ranked as the #1 seaport in North America
Houston is home to over 500 tech companies
Our city has the largest medical facility with over 360,000 healthcare professionals
Houston has the 4th highest # of Fortune 500 companies
35% of publicly traded oil and gas companies are located in Houston
---
Houston Real Estate 2020 Forecast: Is This A Buyer's Market?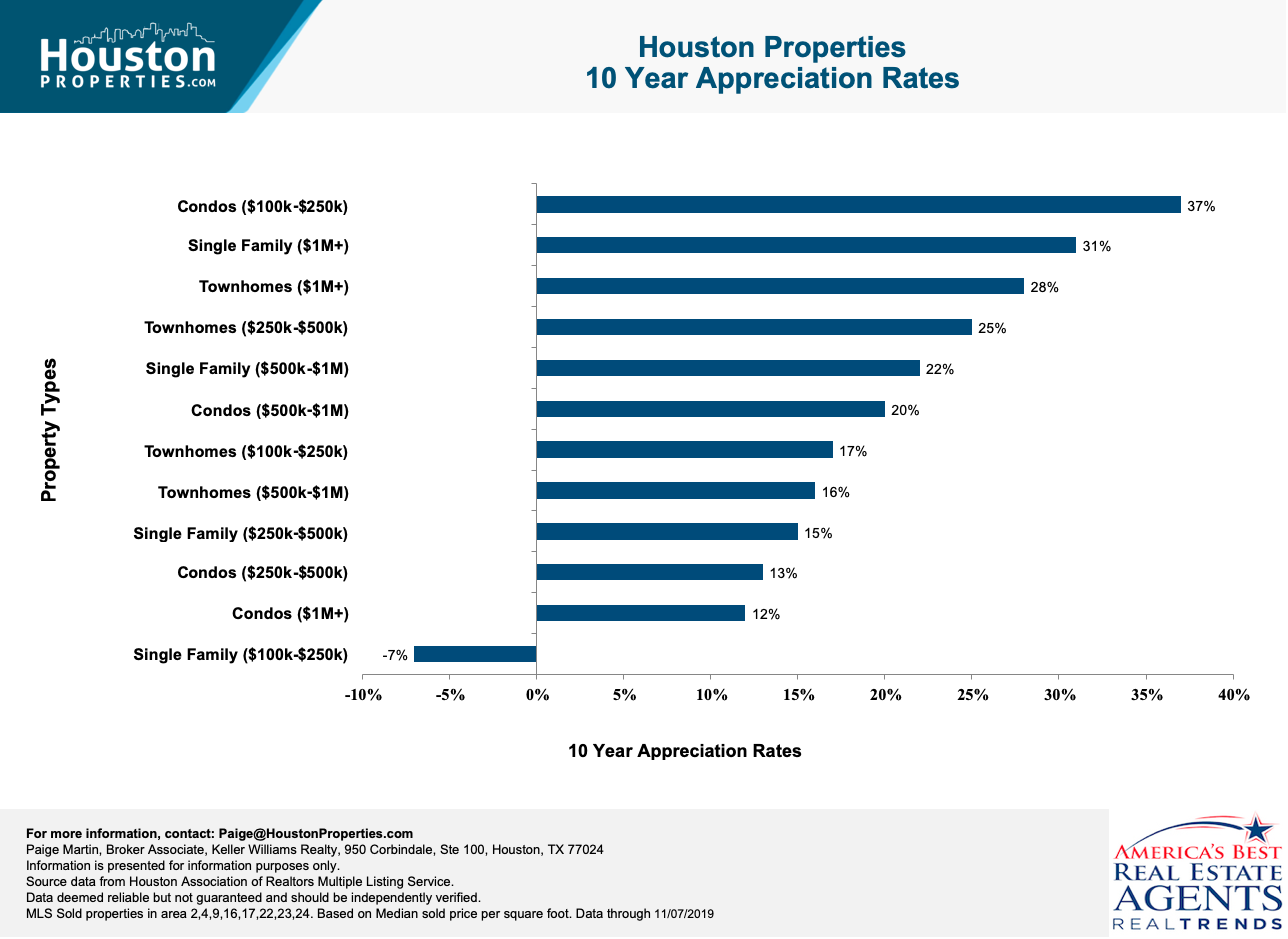 Many of Houston's most popular neighborhoods are also, historically, the best performers in real estate development trends. Contact us for a custom list of homes in these areas, or if you want a custom report on the Houston real estate 2020 forecast.
For the majority of Houston, it will still be a seller's market, but we're seeing it less and less so each month.
For instance, Houston home inventory is at 4 months. A balanced market has around 5-6 months of home inventory. However, home inventory 5 years ago was only at 2.7 months. Already we're seeing discrepancies between the Houston housing market outlook of sellers and buyers and it's starting to create problems.
Again, with Houston real estate being hyper-local, the answer varies for each specific neighborhood.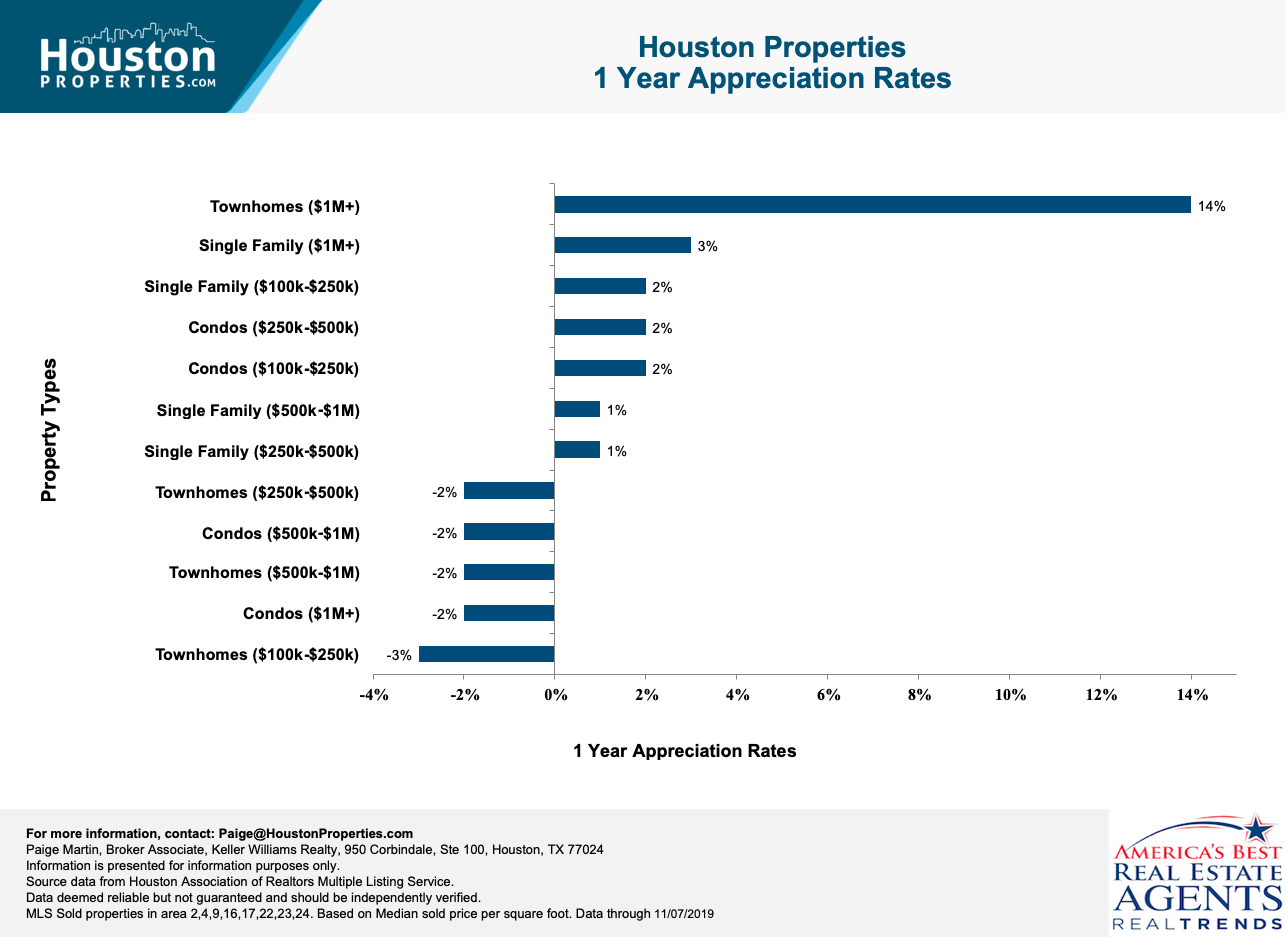 I expect home sales in quality locations to perform well. While there may be blips in certain neighborhoods, homes with land, zoned to top-ranked schools, located near major job centers have nearly doubled the overall market on a 10- and 20-year basis. Like we said above, whenever turbulence arises, we have a flight to quality.
I don't think that we'll see "screaming deals," but I think we'll have more willing sellers and there will be opportunities for buyers to pick up things "in a lull" before things heat back up.
The stock market, the trade war with China, and upcoming political theatre have created (and will continue to create) a lot of drama. I believe that those buyers who focus on the fundamentals (good locations, with land, zoned to top-ranked schools with quality layouts) can purchase attractive, long-term investment options.
---
What Trends Should Buyers & Sellers Look At In 2020?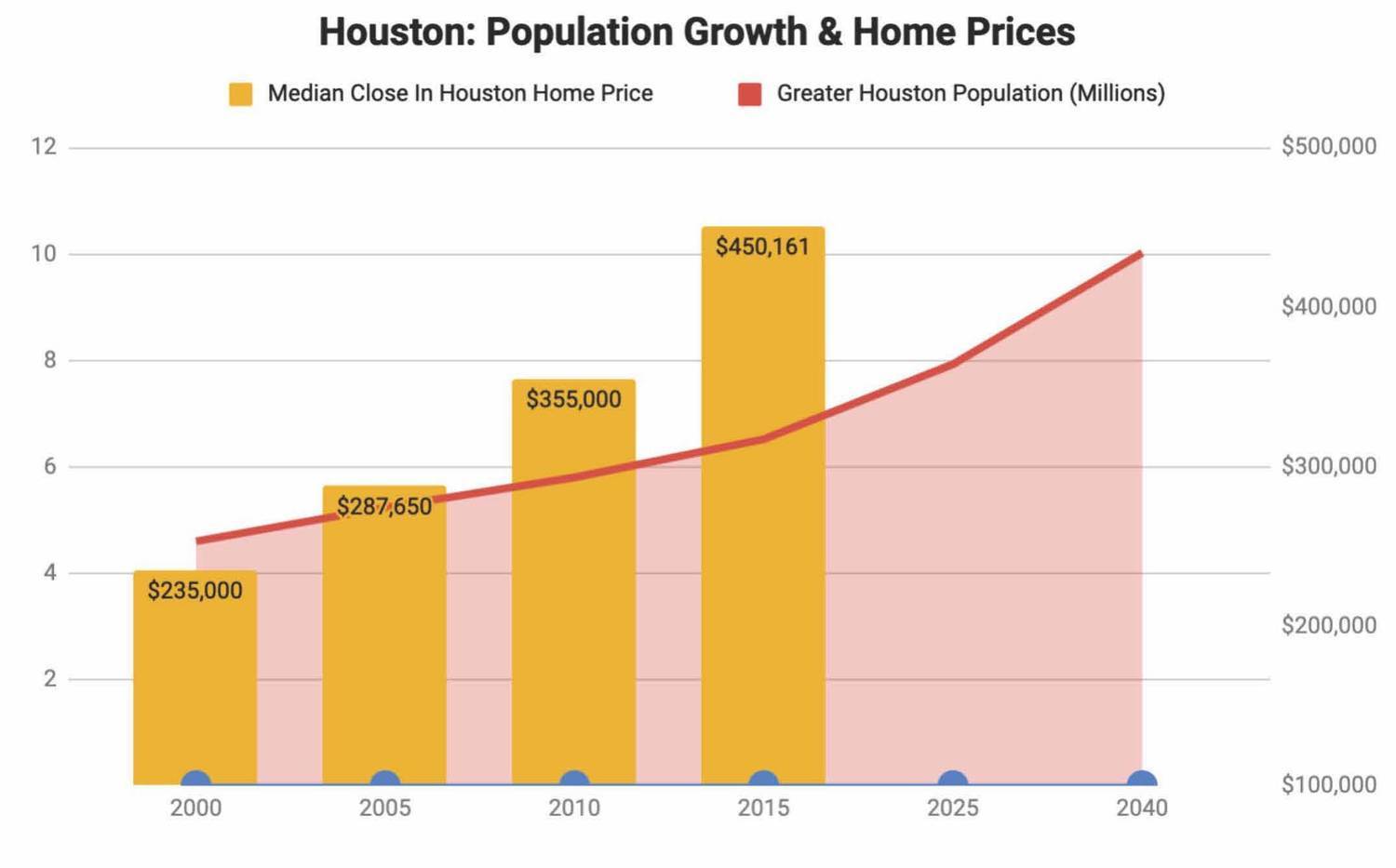 Buying or selling a home within the best neighborhoods in Houston can be very tricky. With over $500M real estate sales, the Houston Properties Team is the #1 Boutique Real Estate Team in Houston. Contact us for a custom report on homes for sale in Houston, and we can review your options.
Correlating the growth of Houston population and home prices over the past two decades, I think 2020 will be a strong year for sellers, primarily because of the buying power of the average Houstonian.
Jobs. Cost Of Living. Location. These are the three most important factors driving the real estate market, and the reasons I'm bullish on Houston this year.
Houston's economy should add around 50,000 net new jobs this year. Cost of living in Houston ranks third lowest among the nation's top 20 most populous US metropolitan areas.
The best opportunities for both buyers and sellers will be properties with these characteristics:
Located in quality neighborhoods that have good proximity to major job centers;
Large lots (the primary value is the land value);
Not located on a busy thoroughfare, near a highway or near a railroad;
A street location with some kind of premier feature (by a cul-de-sac, on a street with a tree-filled median, etc.);
With a home that is liveable and can be rented. Typically, new construction homes come with a higher purchase premium and "true fixer uppers" require too much investment.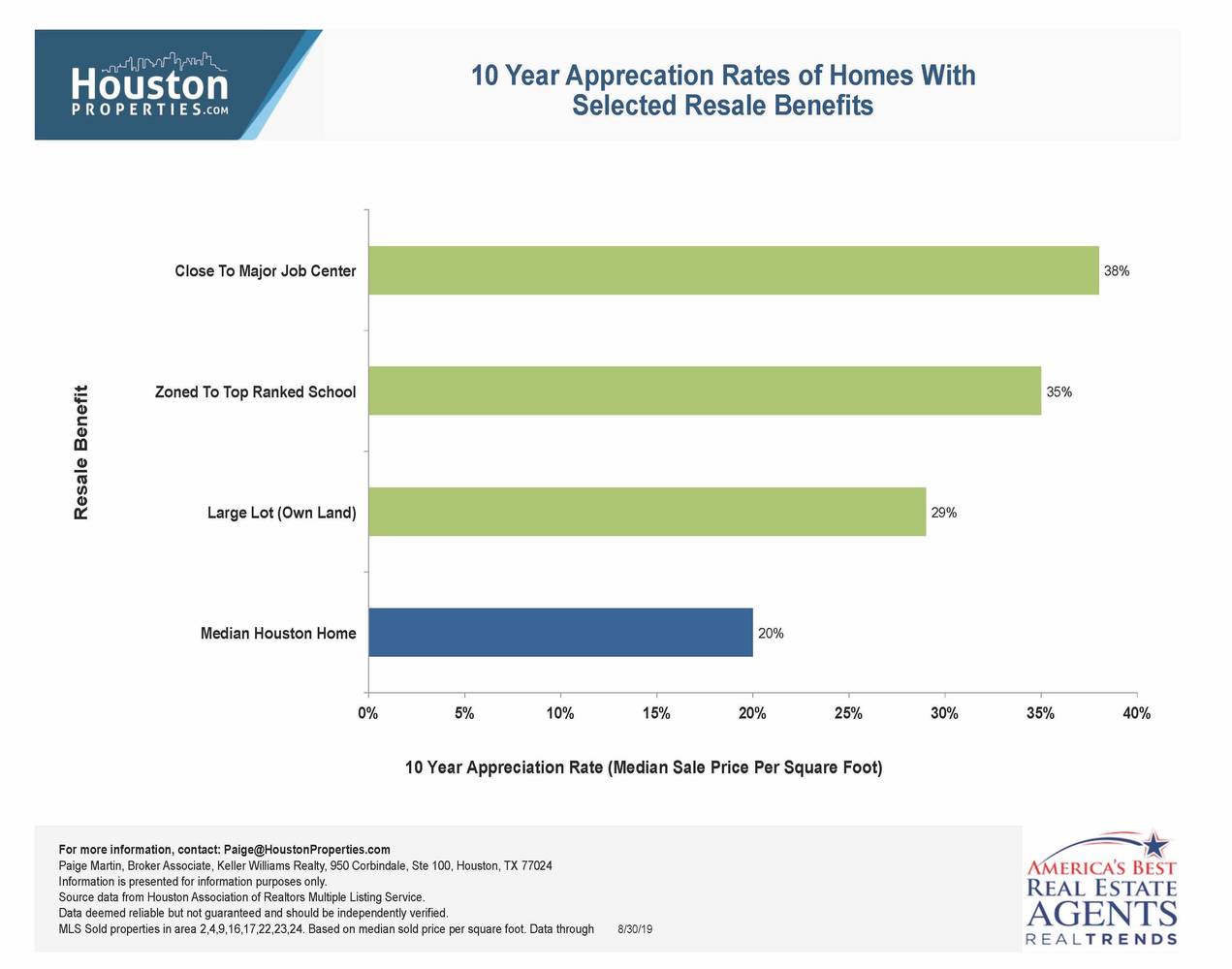 If you are looking to buy a home:
While the "average" Houston home has appreciated, there have been areas, neighborhoods & individual properties that have beaten the market by 500% or more.
As we guide our clients in both helping them generate long-term wealth from their investment and living their best life, we want to quantify the successes (and failures) from the housing market.
From analyzing 512,056 Houston home sales over two decades, we identified five home characteristics that have a systematic and statistically significant POSITIVE impact on a home's resale value. We will help you see what a good property investment in Houston really is.
We dubbed these the "5 Successful Investment Themes."
Properties with any of these factors on average:
Resell for higher values than their peers.
Benefitted from higher demand.
Benefitted from having multiple types of bidding (residents, builders, investors).
Sell faster.
Sell for closer to list price.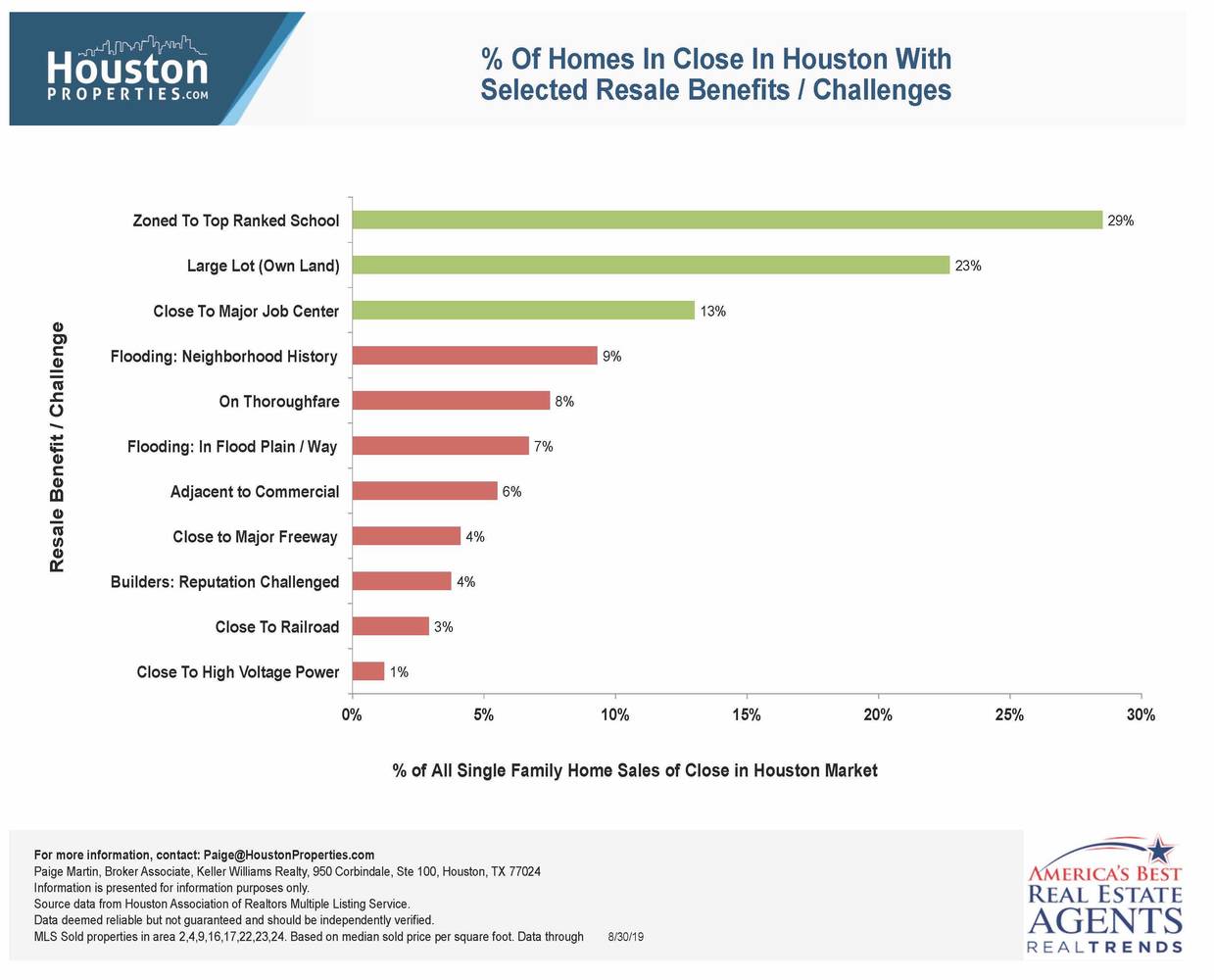 If you are looking to sell your home:
---
How Will The 2020 Election Affect The Houston Housing Market?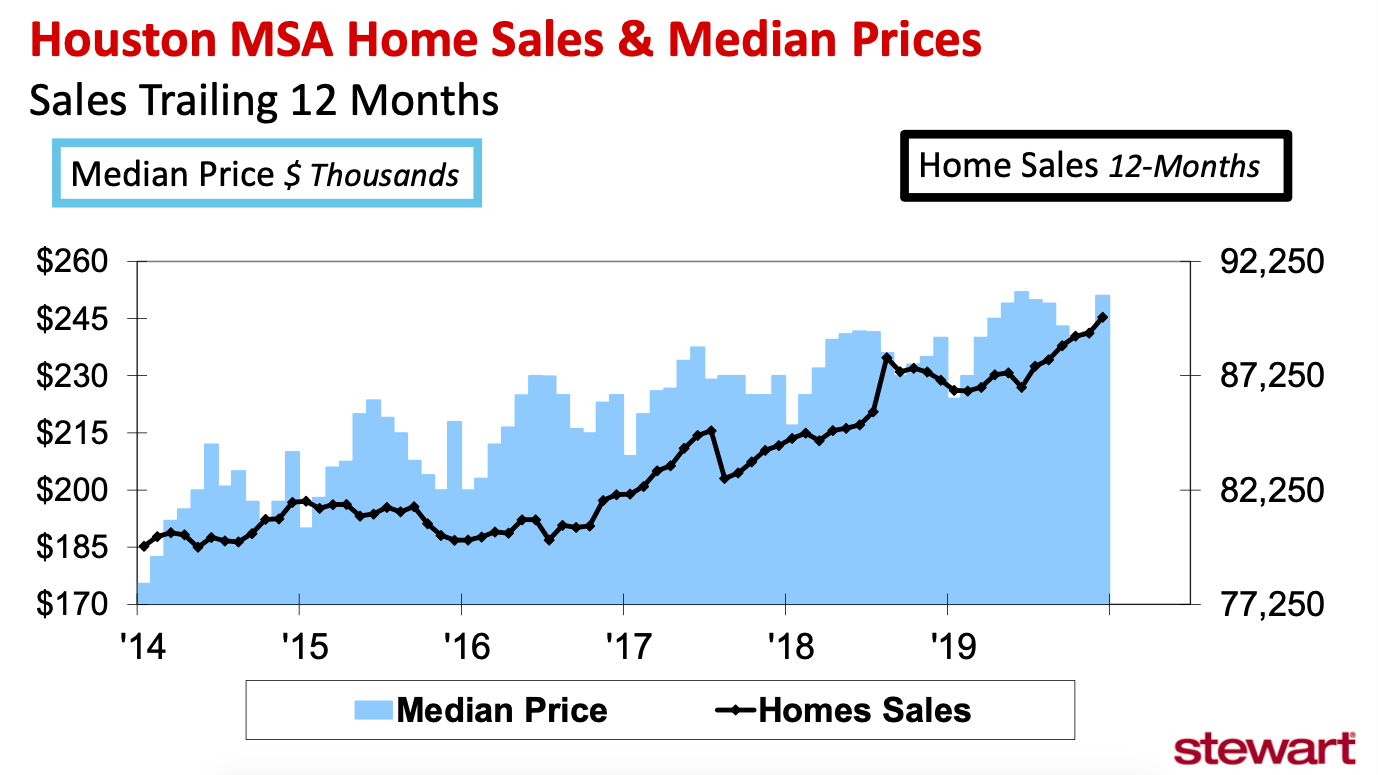 If you have specific questions about the 2020 Houston real estate market forecast, or if you want a personal consultation, please contact Paige Martin at [email protected], ranked #1 Agent with Keller Williams in Texas and #5 Worldwide.
Houston real estate is hyper-local and if we go by the trends of the previous election (2016), there shouldn't be any significant impact.
Back in 2015 (probably the closest we've come to a Houston housing bubble), economists also predicted a slowdown due to falling oil prices and resulting energy industry layoffs, and the then-upcoming election. However the Houston housing market held steady throughout 2016 and had a record-breaking year in home sales.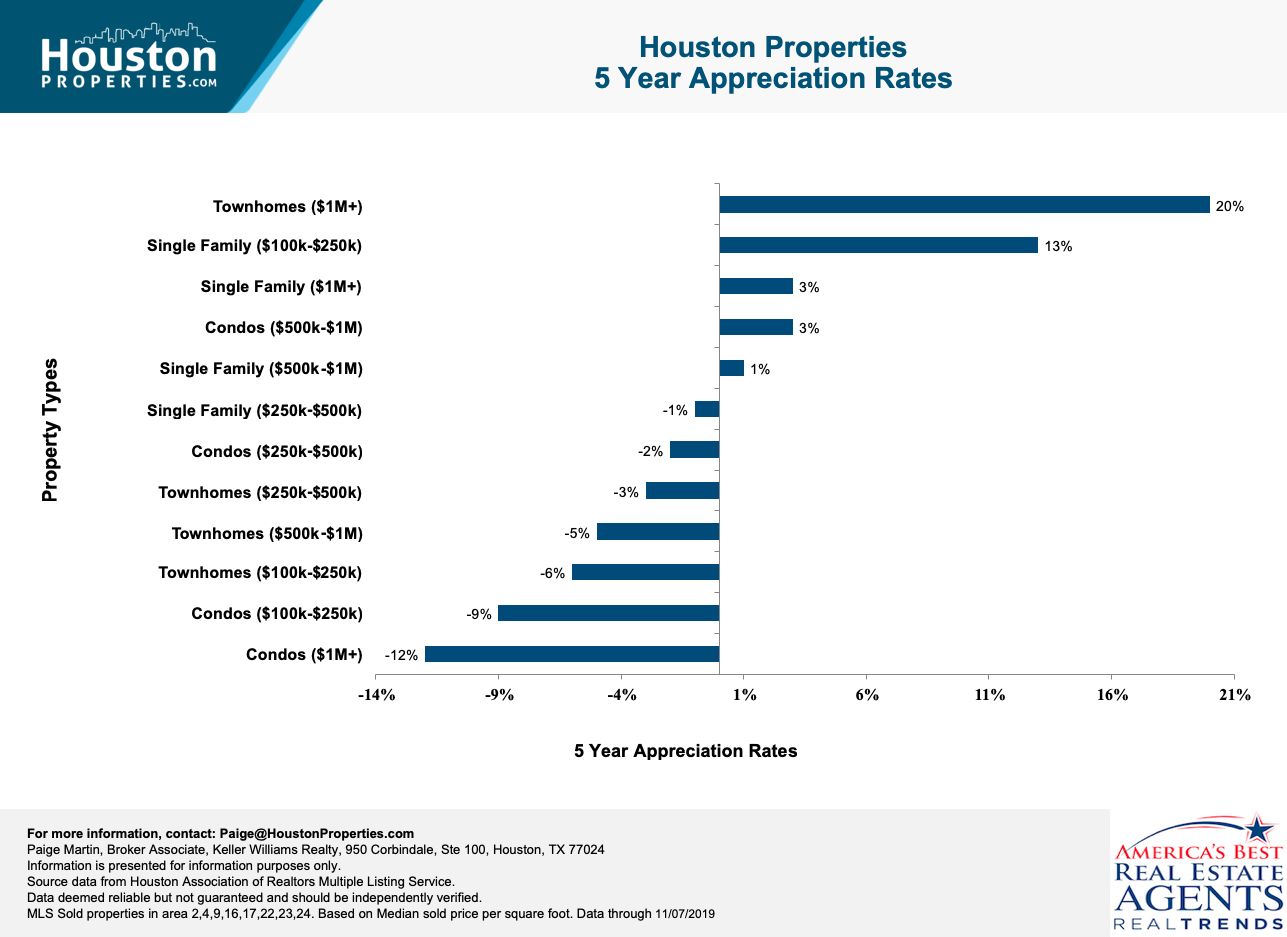 Full-year 2016 sales for Houston single-family homes had a 3% increase from 2015 and is 1.3% above the record of homes sold in 2014. Total dollar volume for properties sold in 2016 rose 4.2% to $24.5 billion.
We expect the 2020 election to have a minimal impact on home sales next year.
---
Which Areas Are Going To Trend Well This Year?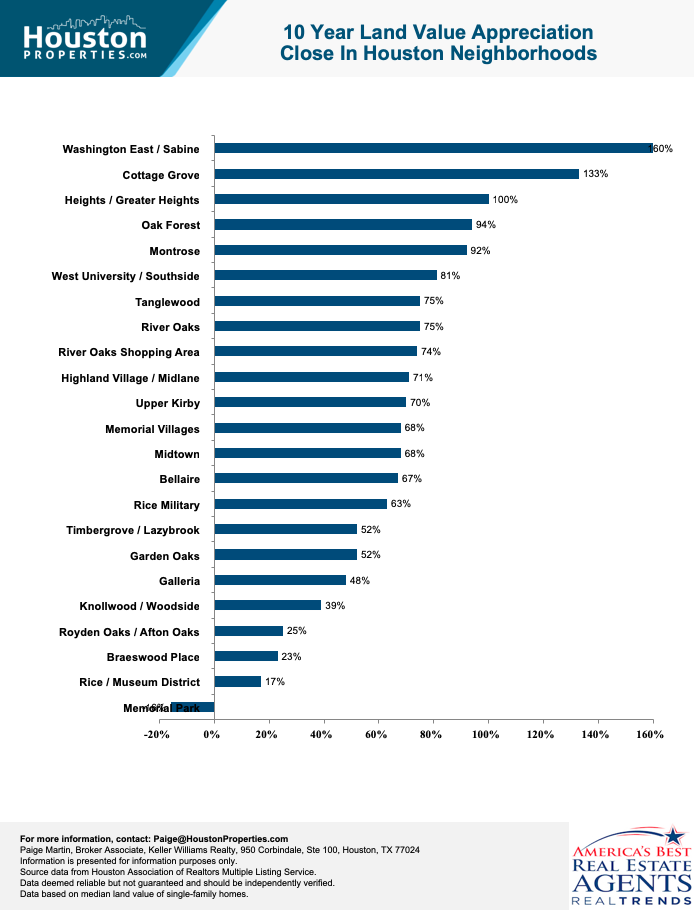 Whether you buy or sell first depends on the current market and your unique situation. Both options come with an element of risk. Our experience taught us to make the proper assessment out of the overall scenario every homeowner is in. Contact us to help you make the most viable decision.
Houston real estate is hyper-local. As we consistently tell our clients, one of the few reliable Houston market trends is that there will always be a flight to quality.
Homes in good locations (close to major job centers, zoned to top-ranked schools, outside primary flood zones, not adjacent to railroads or major roadways) have proven to perform well (and will continue to do well).
By contrast, we believe homes in disadvantaged locations will struggle as builders keep adding inventory to awkward lots, and as the continued development of the city make Houston more prone to flooding and traffic congestion.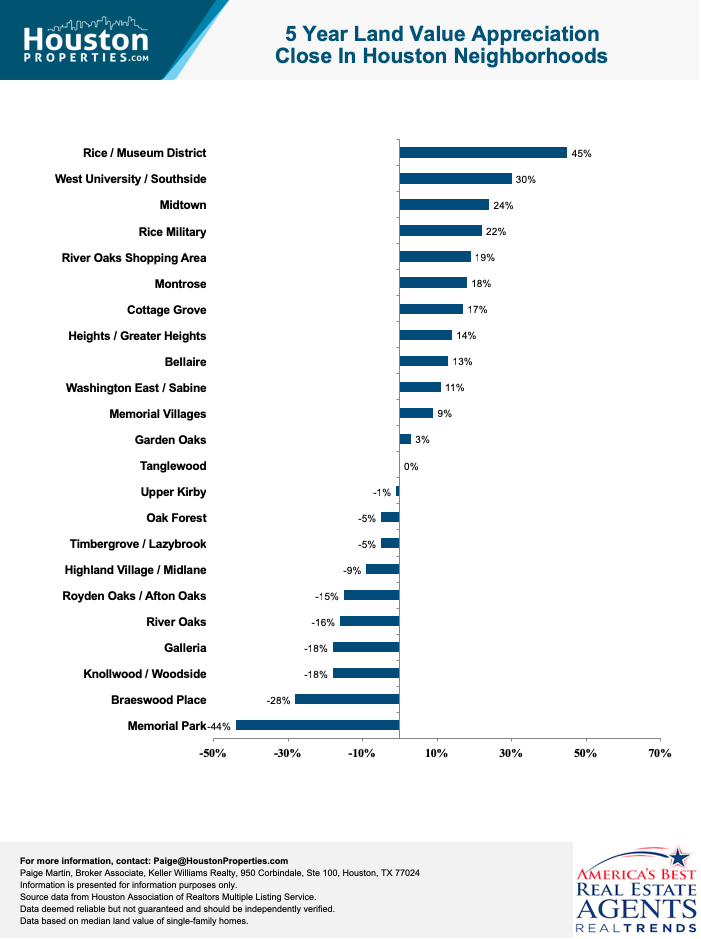 Close-In Houston neighborhoods with strong appreciation rates the past 10 years will continue to perform well. Smart buyers and investors will always be drawn to areas with a strong track record.
We also expect top neighborhoods near Texas Medical Center (or with good MetroRail access to TMC) to post very strong growth numbers in the next 10 years.
Around $5B worth of health-care related projects are currently underway in the area, and health care jobs are projected to double within the next decade. TMC is already the world's largest medical complex with more than 60 institutions, 106,000 employees, and 10 million patients each year.
Lastly, well-developed suburbs should continue to appreciate well. Areas like Katy, Missouri City, Pearland, Sugar Land and Spring posted very strong land value appreciation rates last year. These suburbs have grown large enough where buyers were willing to pay more for certain lots in prime, non-flooded locations, zoned to top-ranked schools.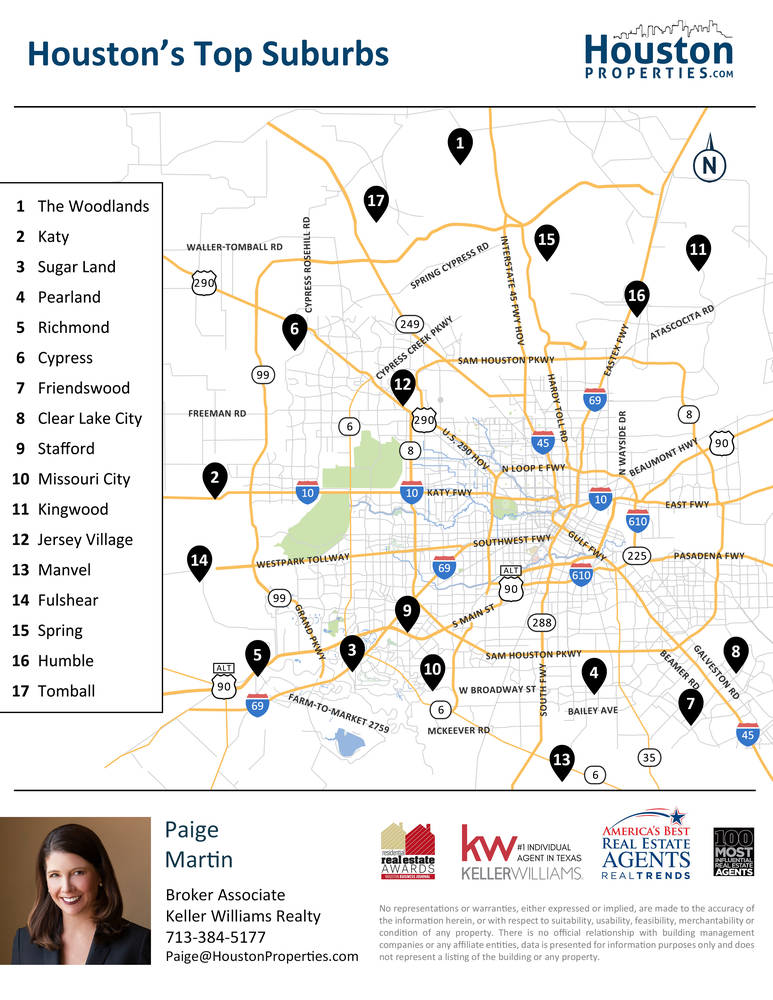 ---
Which Areas Are Going To Trend Poorly This Year?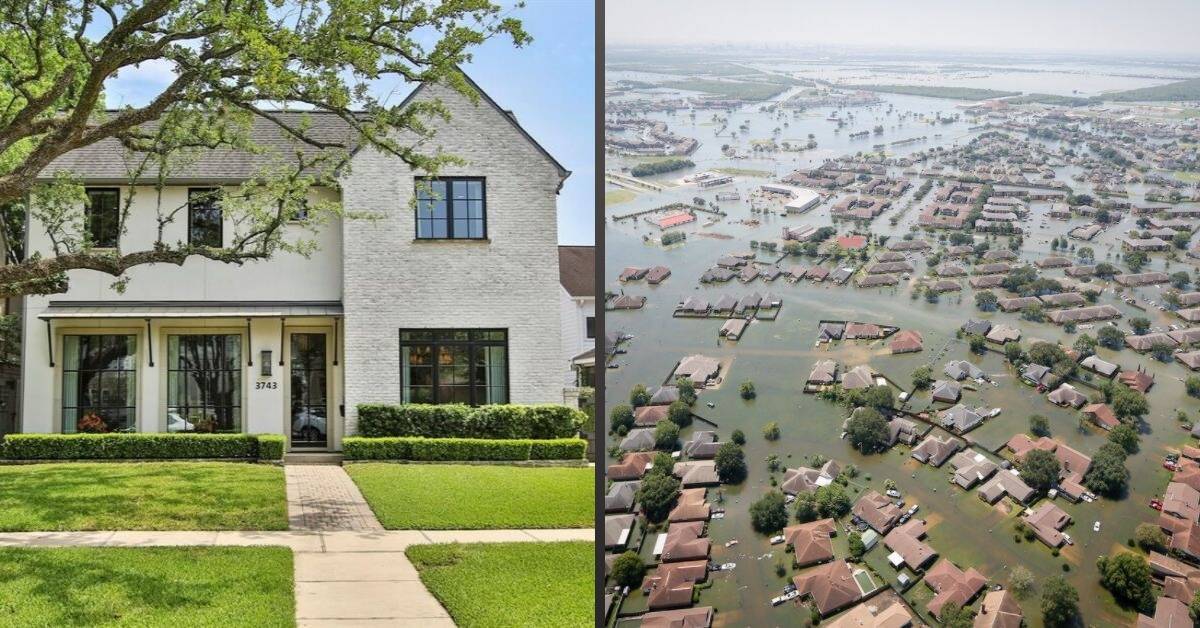 If you're looking to buy a home in Houston that is at lower risk of flooding, we can definitely help you. We've done the research into the areas that did and did not flood. Email [email protected] for recommendations and more housing market news.
I believe the areas that flooded multiple times will continue to struggle.
These areas suffered in 2018. Last year, we saw the same trend due to two main reasons:
First, Houston's city council passed onerous regulations for any new permits in flood prone areas.
Many builders and major remodelers I've talked with expect their costs to increase by 15-25% in these areas.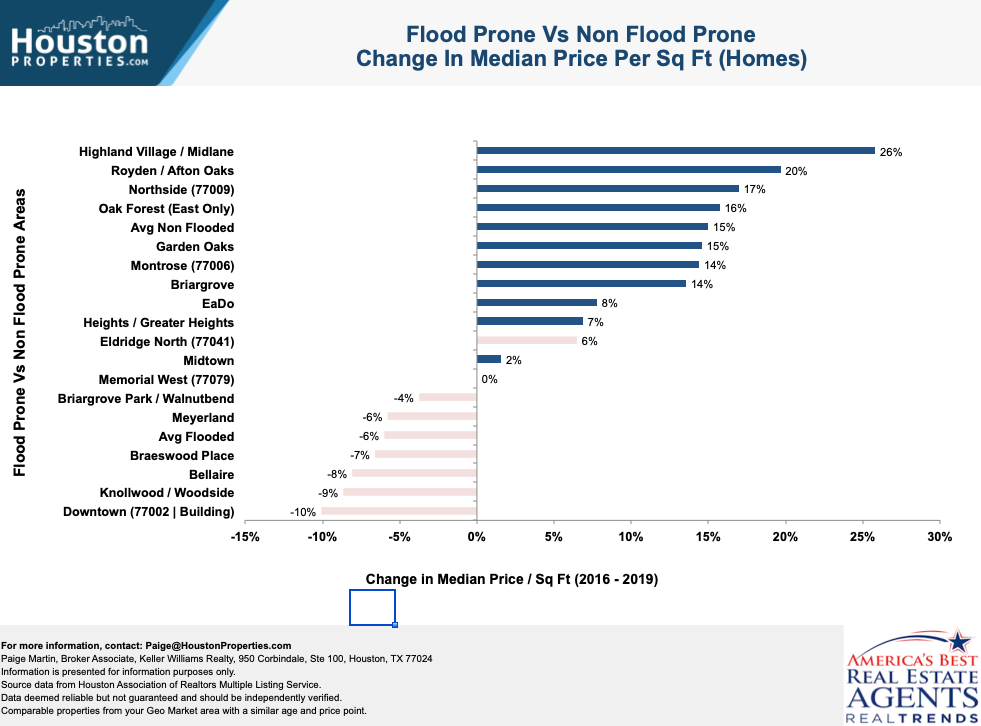 The second issue is when Harvey-flooded-and-then-renovated homes started hitting the market.
Some were done by reputable builders, but many didn't have remediation certificates, quality construction, or strong warranties.
This made determining fair value difficult between non-flooded homes, flooded-and-well renovated and flooded-and-poorly renovated homes.
In addition, many builders in these areas have set their list pricing based on their cost plus the "amount of money they need to make."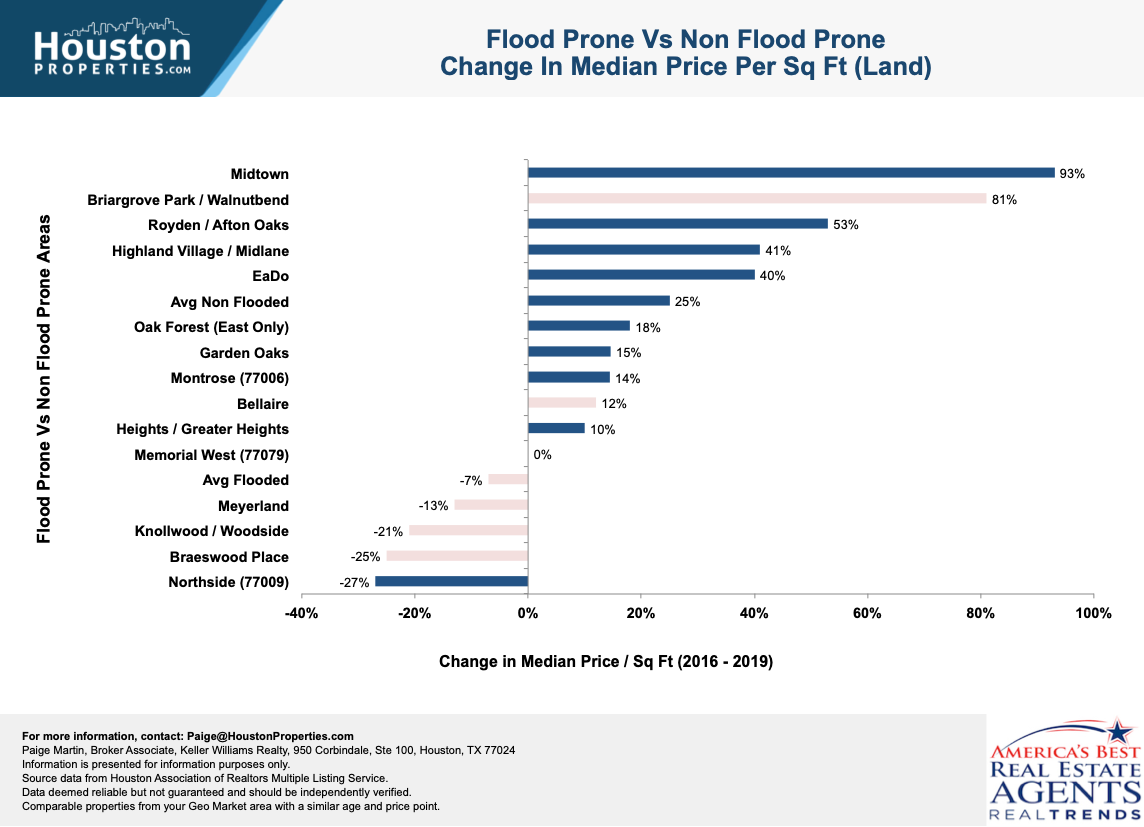 As an example, new construction homes between $1M-$1.5M in Bellaire are on the market for an average of 285 days now as sales have declined by 30%.
While builders are currently holding strong to their list price, I believe that many will be forced to sell at material discounts, creating more downward pressure on prices.
I'm also concerned about the resale of several new construction condo projects.
In some cases, developer pricing has been 30-50% above the average price per square foot of Houston's top-ranked condo buildings. While there have been limited resales, at least one original buyer experienced a $1M+ loss already.
---
Will iBuyers Reshape The Real Estate Market This Year?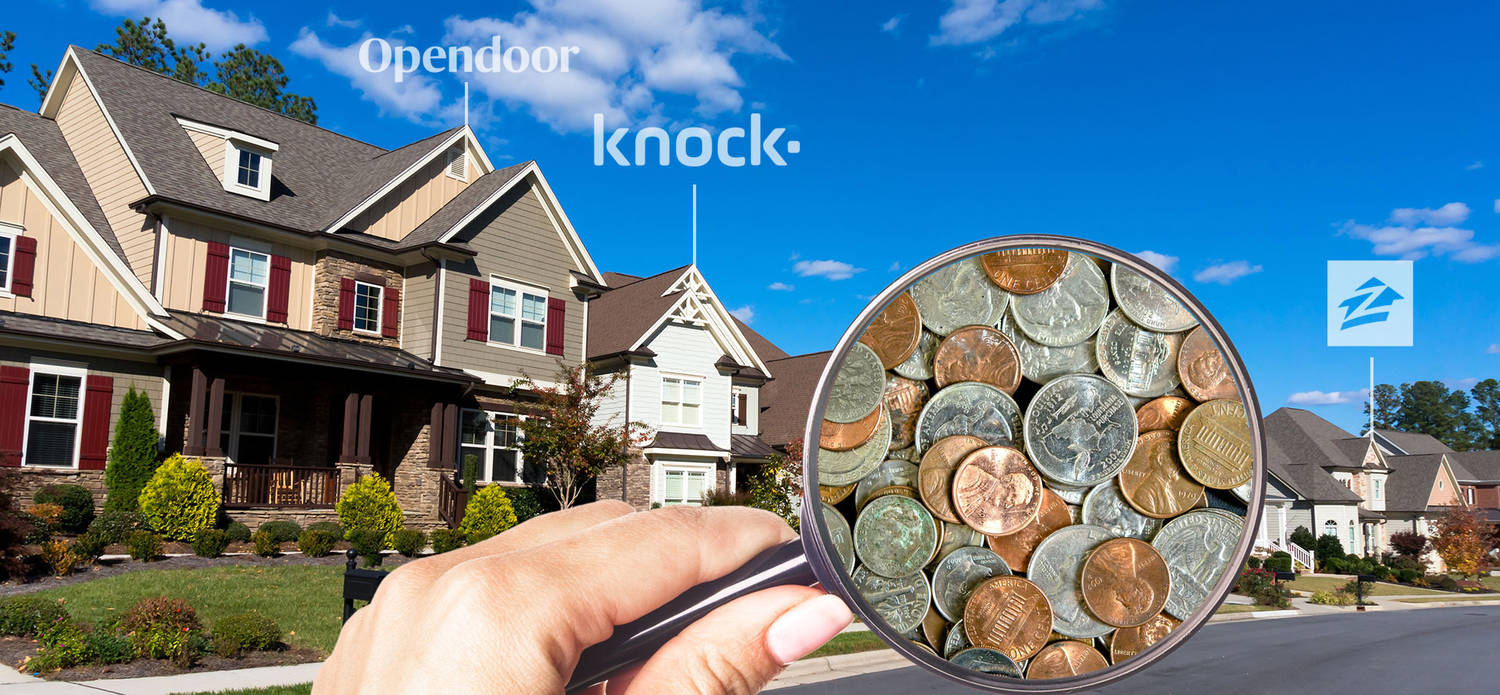 With over $500 Million Houston residential home sales, the Houston Properties team can help you find the best property for you and your family. Contact us for a custom report on the Houston real estate outlook for this year.
As we have seen in other markets, the iBuying industry should have a significant impact on the real estate industry. The business is shifting.
iBuying is an excellent tool and should be a primary option for a good percentage of buyers and sellers. The operative word there is "tool".
Buyers and sellers will continue to seek good agents who have 1) strong market knowledge, 2) mastery of the nuances of the Houston market, and 3) strong systems in place for contract and admin management. Clients will be on the lookout for agents who can harness iBuying as a tool (like Keller Offers for KW agents).
As we're seeing in other locations with active iBuying operations in place, real estate professionals who can provide expert-level advice with a customized approach built on strong personal relationships will remain on top.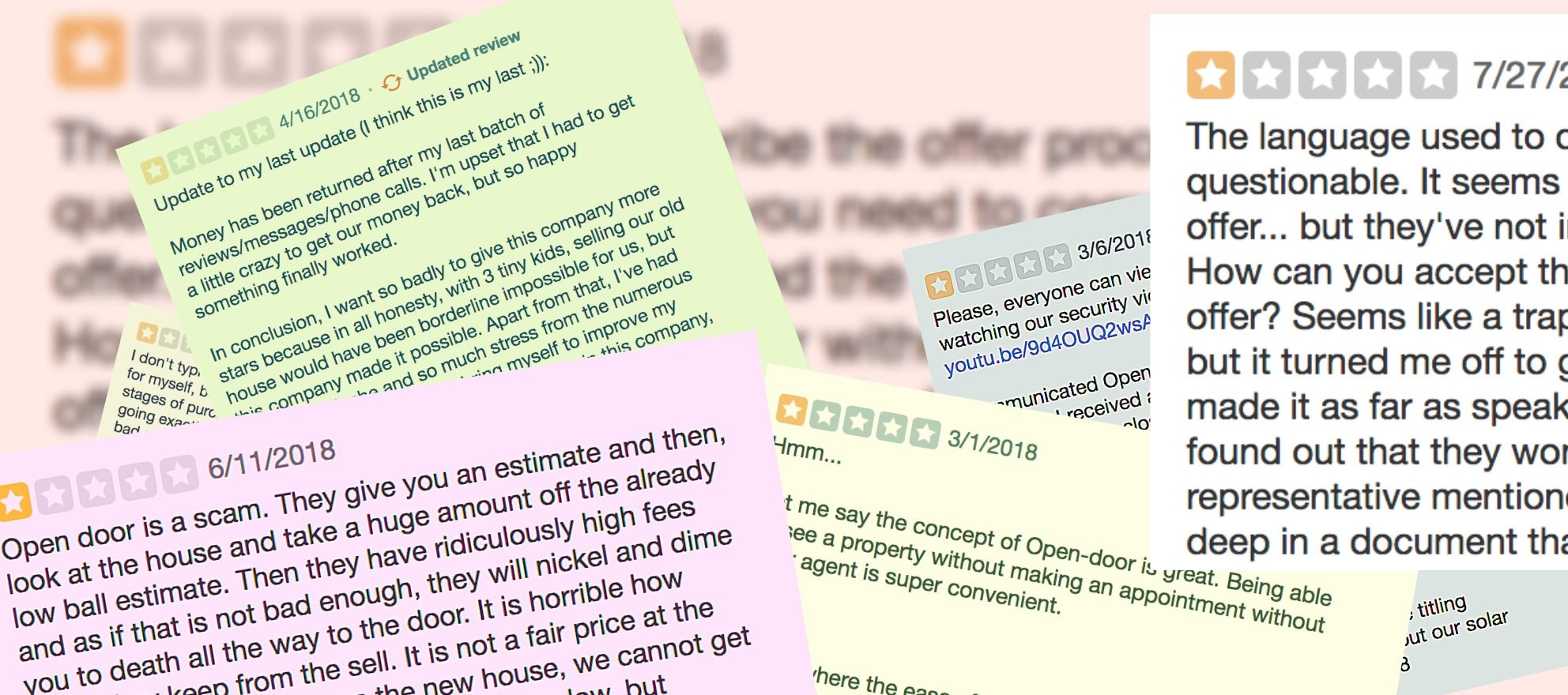 We're already seeing this with "Keller Offers" – the new Instant Buyer Platform from Keller Williams that has just rolled out in Houston. It allows clients the best of both worlds: the convenience of a "one easy button" approach and the expert advice and insight of a real estate professional.
In the Houston Properties Team, we also have proprietary market research tools and home value calculators. This platform allows us to easily pull data and comparisons for any location, property type, housing segment, etc.
We have an in-house admin team that uses a compliance and documentation process with over 100 steps to maintain accuracy. Our clients don't have to deal with the usual stress and problems that usually come with real estate transactions.
As recent as 5-10 years ago, the first step home buyers take is to call an agent. Today 93% of buyers say websites are their primary source of information during their home search. 50% of buyers say they found the home they purchased online first. We recognize this trend and have been incorporating tech in every single facet of the business.
---
What Design Trends Are Driving Home Buyers in 2020?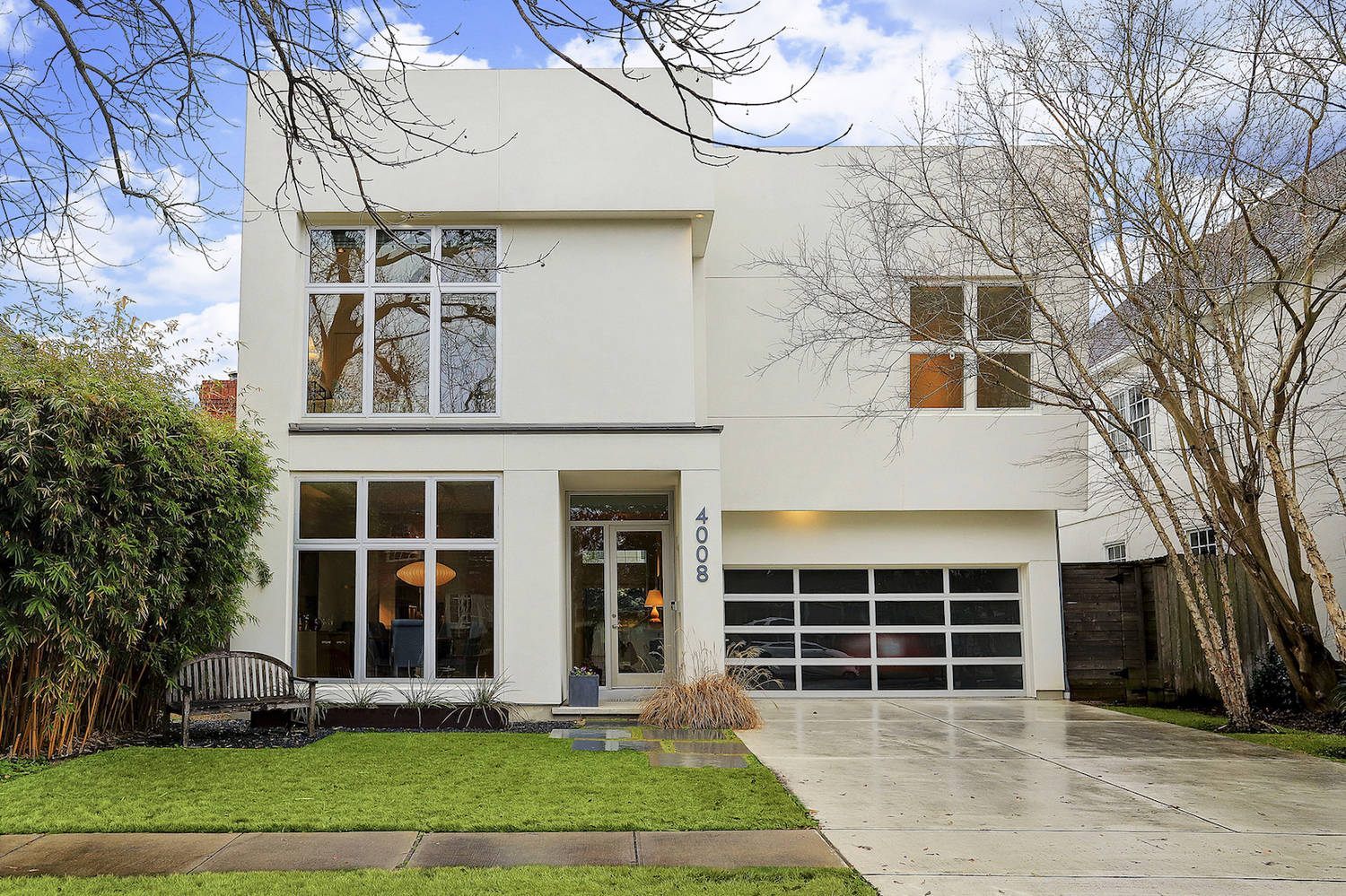 High-quality homes sell in nearly every market. Disadvantaged homes sell more slowly or at larger discounts. The Houston real estate market is hyper-local — contact us for tips on how to navigate it.
We saw this last year, and we expect to continue seeing this trend in 2020.
Many buyers have been influenced by HGTV. They either want something "new and pretty" or they want to be compensated for doing the work themselves.
Popular design trends include use of mixed metals, transitional styling and more contemporary lines. Many buyers are also asking for homes that are "light and bright" with open floor plans.
We're seeing a decrease in demand in very stylistic homes (e.g. French, Mediterranean, Spanish homes) and many sellers are better off making cosmetic changes before putting them on the market.
---
Sources, Methodology & Disclosures

Houston real estate is hyper-local. For advice on the 2020 Houston housing market forecast, contact Paige Martin, the #1 Keller Williams Realtor in Houston and #1 Realtor in the state of Texas.
All Houston home value information was sourced by the HAR MLS database.
National Association of Houston Realtors Research Group: 2019 Home Buyers and Sellers Generational Trends Report
Stewart Title: and the beat goes on An Economic Outlook on What Changes, What Stays the Same, and What's to Come by Ted C. Jones, PhD
Data is deemed accurate, but is not guaranteed. Information is provided for informational purposes only.
We don't have a crystal ball. All predictions are our educated guesses. Caveat emptor.
---
Meet Paige Martin & Our Top Ranked Houston Agents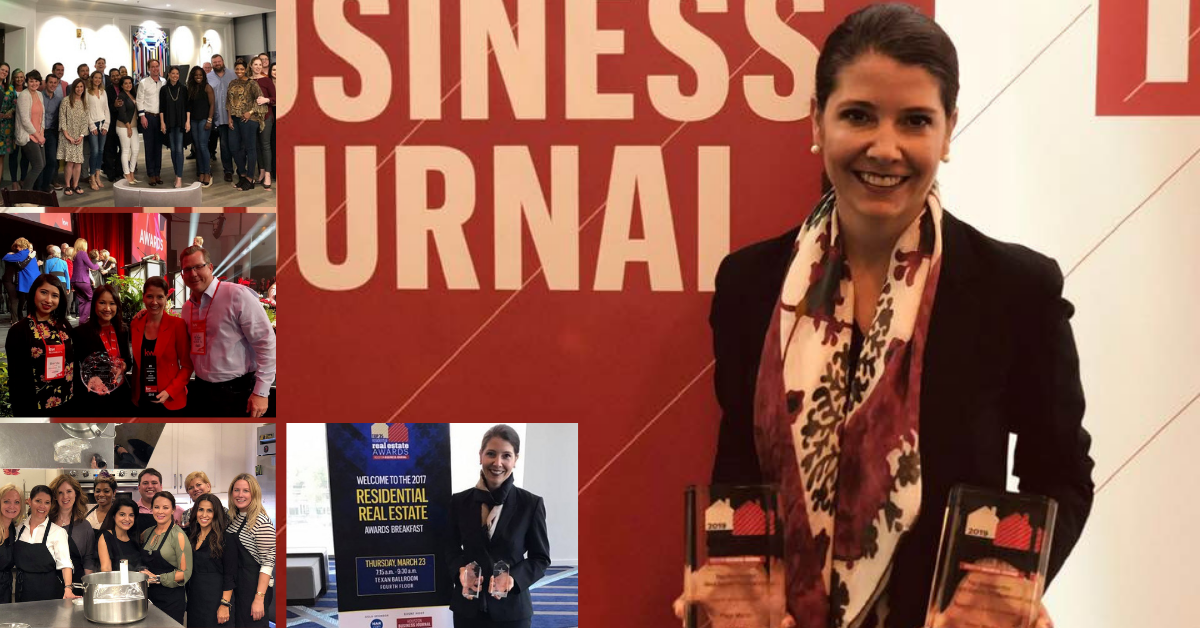 The Houston Properties Team has a well-defined structure based on the individual strengths of each member. Each member is a specialist in their role – which is why our homes sell faster and for more money than average.
Paige Martin, Broker Associate with Keller Williams Realty, and the Houston Properties Team are ranked amongst the top residential Realtors in the world.
They have been featured on TV and in dozens of publications including: The Wall Street Journal, Fortune Magazine, Reuters, Fox News in the Morning, Money Magazine, Houston Business Journal, Houstonia, and Houston Chronicle.
Paige Martin was just ranked as the #5 agent in the world with Keller Williams, and has completed over $500,000,000 in Houston residential real estate sales.
Recent awards include:
2019: Top 25 Residential Realtor in Houston, Houston Business Journal
2018: #5 Individual Agent, Keller Williams, Worldwide
2018: #1 Individual Agent, Keller Williams, Texas
2018: #1 Individual Agent, Keller Williams, Houston
2018: America's Best Real Estate Agents, RealTrends.com
2018: Top 25 Residential Realtor in Houston, Houston Business Journal
2018: Texas' Most Influential Realtors
2017: #1 Individual Agent, Keller Williams, Texas
2017: #1 Individual Agent, Keller Williams, Houston
2017: #10 Individual Agent, Keller Williams, Worldwide
2017: America's Best Real Estate Agents, RealTrends.com
2017: Top 25 Residential Realtor in Houston, Houston Business Journal
2017: Texas' Most Influential Realtors
2016: #1 Individual Agent, Keller Williams, Texas
2016: #1 Individual Agent, Keller Williams, Houston
2016: #20 Individual Agent, Keller Williams, Worldwide
2016: Texas' Most Influential Realtors
2016: Top 25 Residential Realtor in Houston, HBJ
2016: Five Star Realtor, Featured in Texas Monthly
2016: America's Best Real Estate Agents, RealTrends.com
2015: #9 Individual Agent, Keller Williams, United States
2015: #1 Individual Agent, Keller Williams, Texas
2015: #1 Individual Agent, Keller Williams, Houston
2015: America's Best Real Estate Agents, RealTrends.com
2015: Top 25 Residential Realtor in Houston, HBJ
2015: Five Star Realtor, Texas Monthly Magazine
2014: America's Best Real Estate Agents, RealTrends.com
2014: #1 Individual Agent, Keller Williams Memorial
. . . in addition to over 318 additional awards.
Paige also serves a variety of non-profits, civic and community boards and was appointed by Houston's Mayor to be on the downtown TIRZ board.
Benefits Of Working With The Houston Properties Team
Our Team, composed of distinguished and competent Houston luxury realtors, has a well-defined structure based on the individual strengths of each member.
We find team approach as the most effective way to sell homes. We have dedicated people doing staging, marketing, social media, open houses and showings. Each Houston Properties Team member is a specialist in their role – which is why our homes sell faster and for more money than average.
The benefits of working with a team include:
ability to be in two or three places at one time: a member can handle showings, while another answers calls
collective time and experience of members
targeted advise and marketing of agent expert in your area
competitive advantage by simply having more resources, ideas, and more perspectives
a "Checks and Balances" system. Selling and buying a home in Houston is an intensely complex process
more people addressing field calls and questions from buyers and agents to facilitate a faster successful sale
efficient multi-tasking: One agent takes care of inspections and/or repair work, while another agent is focused on administrative details
multiple marketing channels using members' networks
constant attention: guaranteed focus on your home and your transaction
lower risk for mistakes. Multiple moving parts increase oversights. A team approach handles these "parts" separately
flexibility in negotiation and marketing
better management of document flow
increased foot traffic through more timely and effective showing schedule coordination; and
increased Sphere of Influence and exposure to more potential buyers.
To meet all the award-winning members of The Houston Properties Team, please go here.