Relocating To Houston Guide | Free Houston Relocation Kit
Houston Relocation Guide

Things to Know Before Moving to Houston
Are you considering relocating to Houston?
If so, it could be one of the best moves you've ever made!
Here are a few quick stats on the Bayou City:
Houston's the fourth largest city in the nation.

Houston is one of the top cities for job creation.

Houston's average wage is one of the best in the nation (including cost-of-living adjustments).

Houston homes are ranked as some of the most affordable in the nation.

Houston's Medical Center has the world's largest concentration of health care.

With 56,405 acres of parks, we're one of the "greenest" cities."

Houston has one of the country's best food and cultural scenes.
As Houston covers over 600 square miles (and has approximately 6 million people in the MSA) it can be a little daunting to understand the best way to move to Houston.
HoustonProperties has over 1,000 pages on Houston real estate information. We've put our best 74 pages (maps, trends and school information) in our Free Houston Relocation Guide – get your copy now.
Paige Martin's Recent Awards:
– "Top 25 Agents in Houston," Houston Business Journal
– #1 Keller Williams Agent, Houston
– #9 Keller Williams Agent, US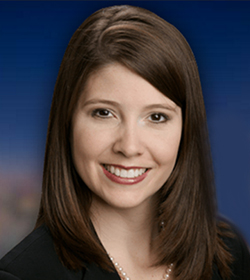 Quick Facts About Houston
Houston has the 2nd most number of Fortune 500 companies in the US

Houston has

an average job growth rate of 3.5%, with Education, Health, and Construction sectors posting above national average growth rate

Houston has the 6

th

lowest cost of living among the nation's 20 most populous metropolitan areas

Houston's average paycheck of $65,000 is 13% higher than average salaries in the nation

Houston homes are some of the most affordable

at 58.8% below average compared to the 20 most populous metropolitan areas

With 21 hospitals, 8 academic and research institutions, and a number of medical schools and public health organizations, Houston is home to the largest medical center in the world
Houston is one of the 10 greenest cities in the US with our 56,405 acres of parks and more than 400 miles of hike and bike trails

Houston's 6 cultural districts and 19 museums within a 1.5 mile radius make us a hub for arts and culture

We cultivate some of the smartest minds in the nation with 3 Tier One research universities

Houston's lively culinary scene offers more than 10,000 restaurants representing more than 70 countries and regions  
"Paige Martin is the best realtor in Houston. She will tell you the 'bad' and 'ugly' of a property and help you make a good purchase."
"As first time buyers in the US, we are delighted to have worked with Paige. She is a delight to work with, and I would recommend anyone to enlist her help if you're looking to either buy or sell a property."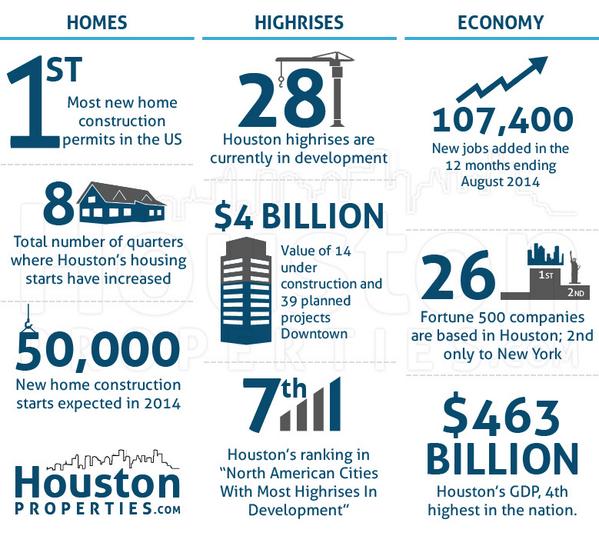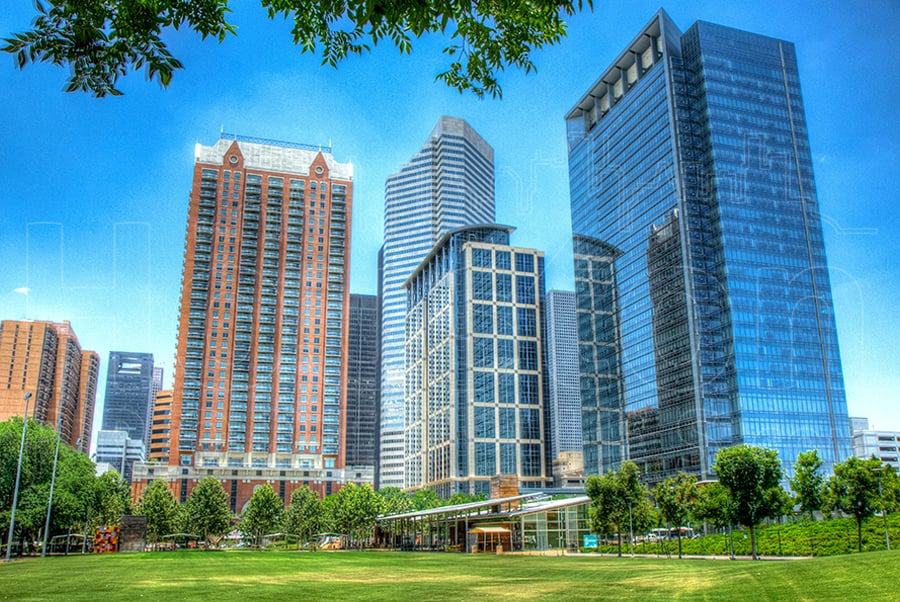 In the 1980's, most of Houston's employment was tied to the oil & gas sector. Now Houston has widened its economic base, lessening its energy exposure by 70%.
Houston's other primary industries include:
Retail And Food Services
Healthcare
Government
The Health Care industry alone accounts for one in every 10 jobs in the region, 9.5 percent of local payroll, and more than 48,000 jobs created since the end of the Great Recession.
"Paige is simply the best. She has worked with my husband and I for the last couple years in our quest to find the perfect first home. She was patient with us throughout the process and took time to answer all of our questions! She knows so much about the housing market so we felt very confident that we were in great hands!"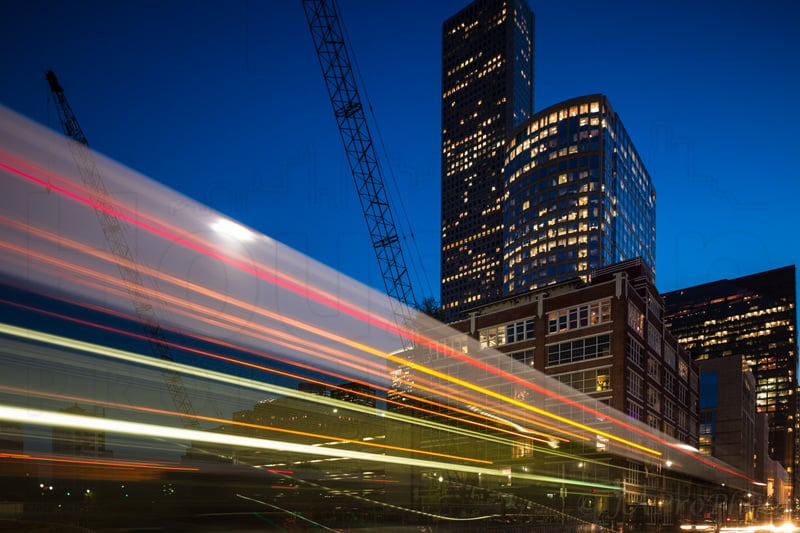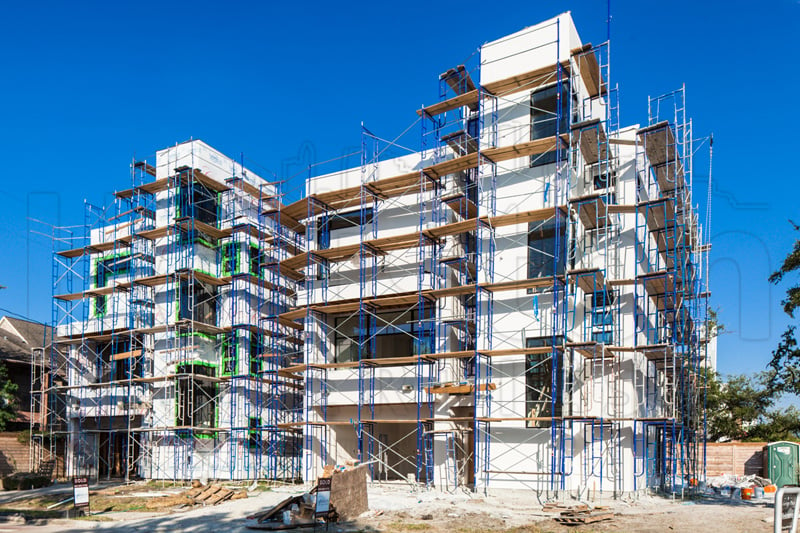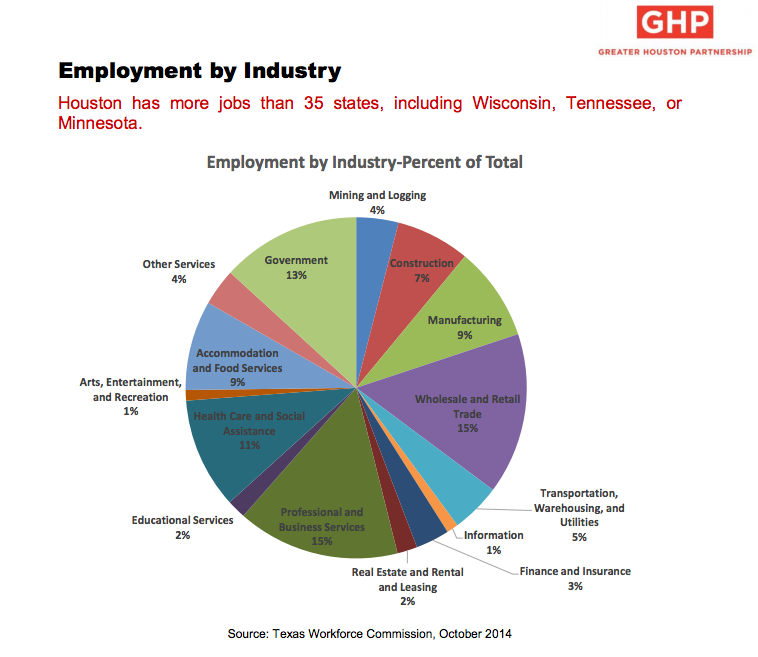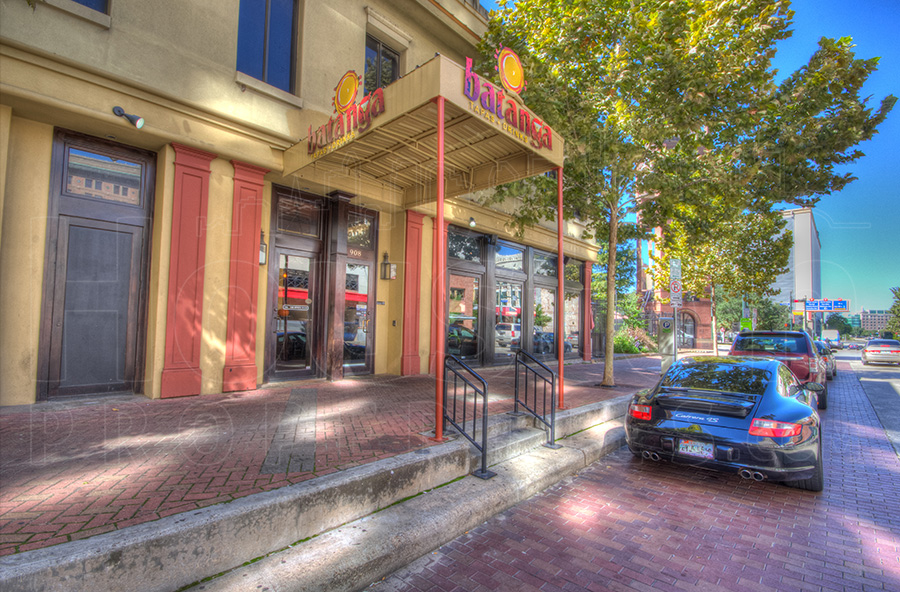 Houston has a diverse culture where food, arts, and entertainment thrive, recognized as the "newest capital of great food", and a "cultural powerhouse".
One of the most popular places in the area is Downtown Houston's Historic District, a block filled with traditional (but well-preserved) architecture, tree-lined streets, eclectic mix of sidewalk cafes, pubs and nighttime hotspots.
Houston's Museum District is home to 19 museums all housing various exhibits centered around culture and arts. For instance, the Museum of Fine Arts is among the largest museums in the nation.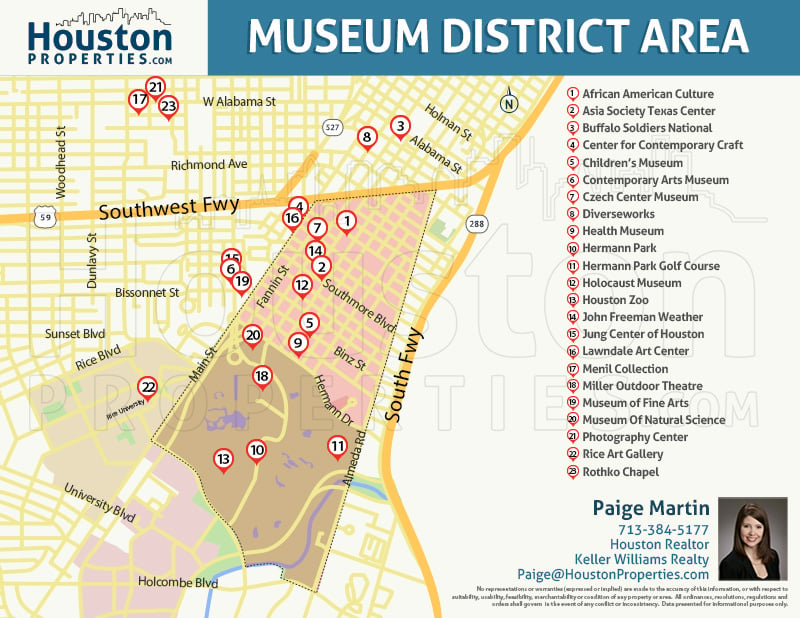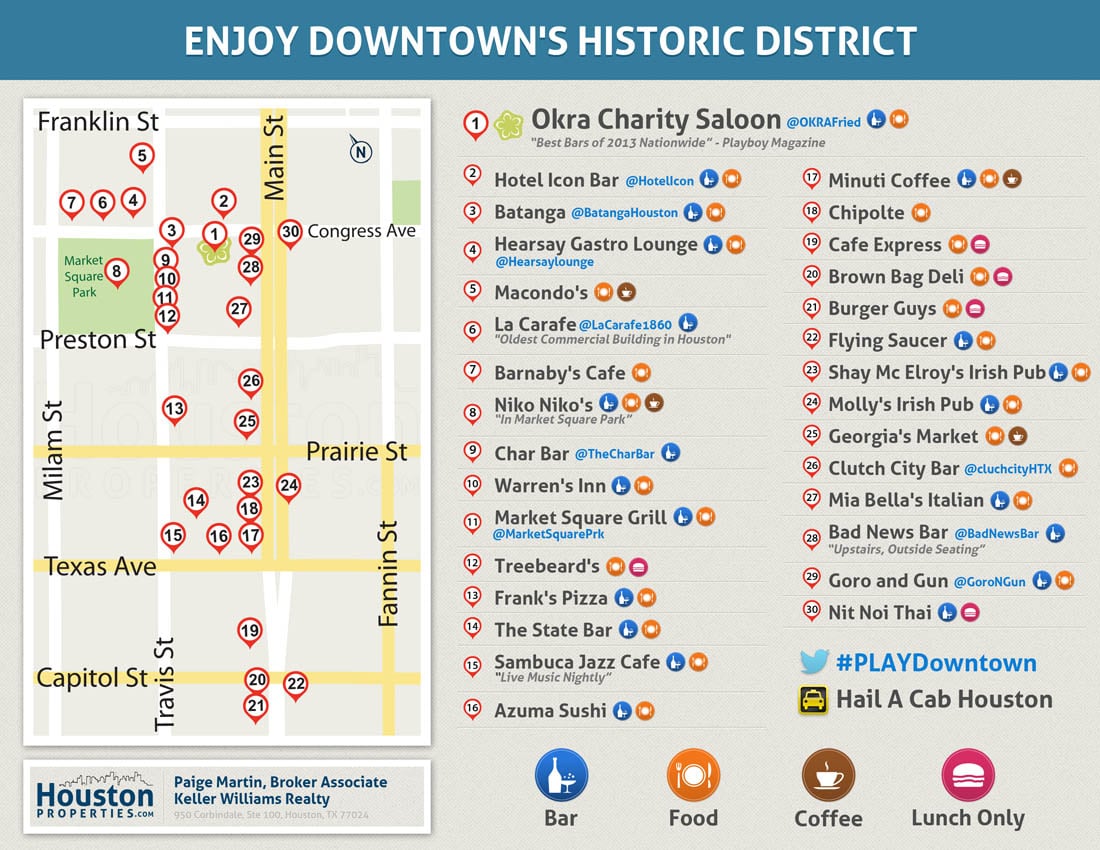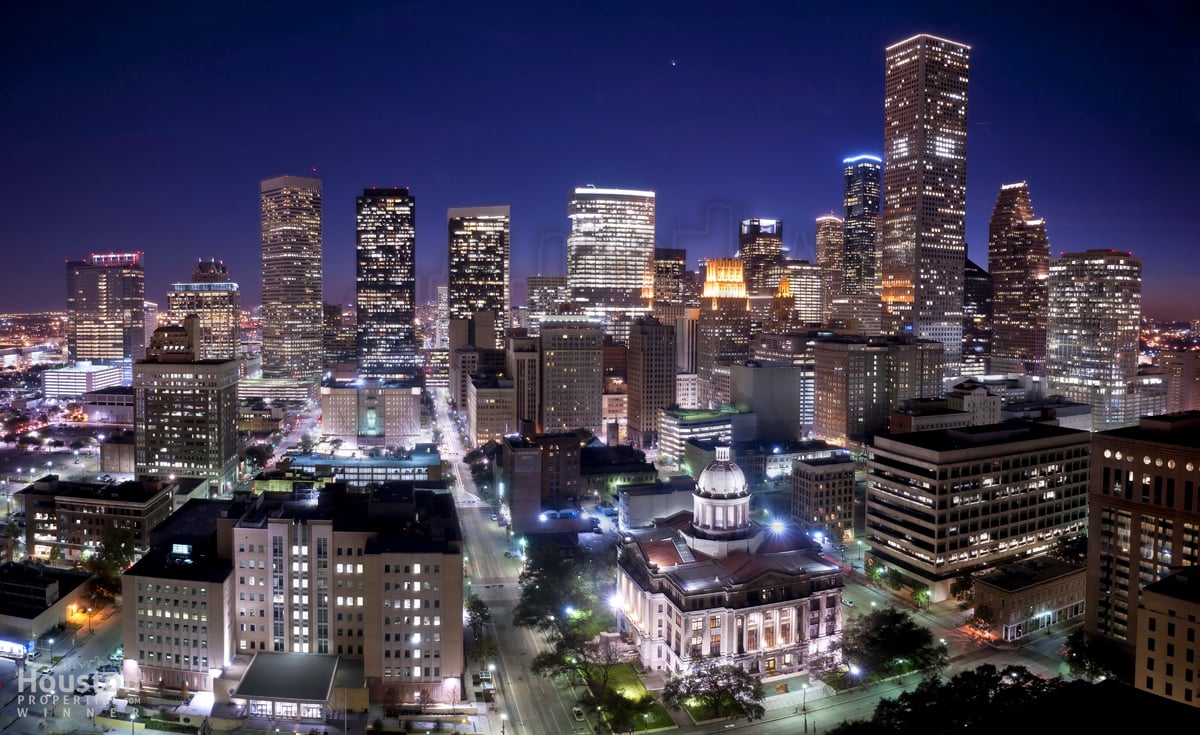 Houston offers the advantages of big-city living with a moderate price tag.
Houston's cost of living stretches the city's median paycheck better than any US city. Even high-profile cities like New York, Los Angeles or San Francisco pale in comparison to Houston due to the cheaper consumer prices and services, utilities and transportation costs.
Most importantly, Houston has one of the lowest median home price to median household income ratio (2.9). The 2.9 ratio is surprisingly low considering Houston's dynamic urban region. As a comparison, San Francisco homes for sale go 6.7 times the median local household income.

Houston is one of the greenest metro cities and home to some of largest urban public parks in the nation.
Memorial Park covers 1,466 acres and is one of the most popular places to run in the city. It houses tennis courts, volleyball courts, skating rinks, a fitness center, swimming pool, bike trails, and playing fields.
Hermann Park covers 445 acres and offers several outdoor recreation including a garden center, outdoor theatre, hike-and-bike trails, and golf course.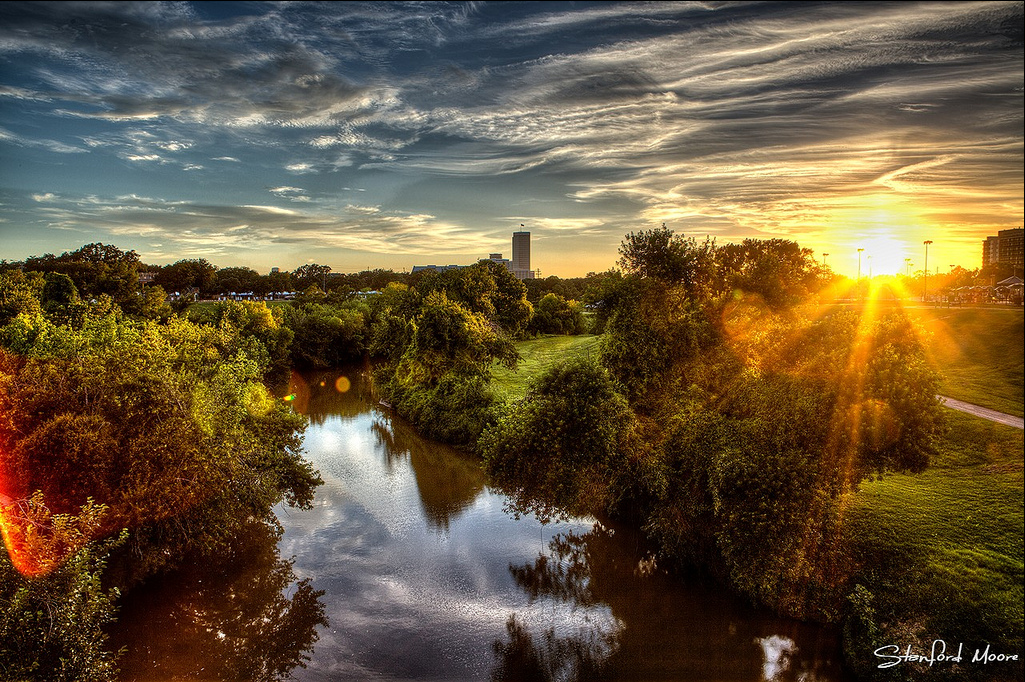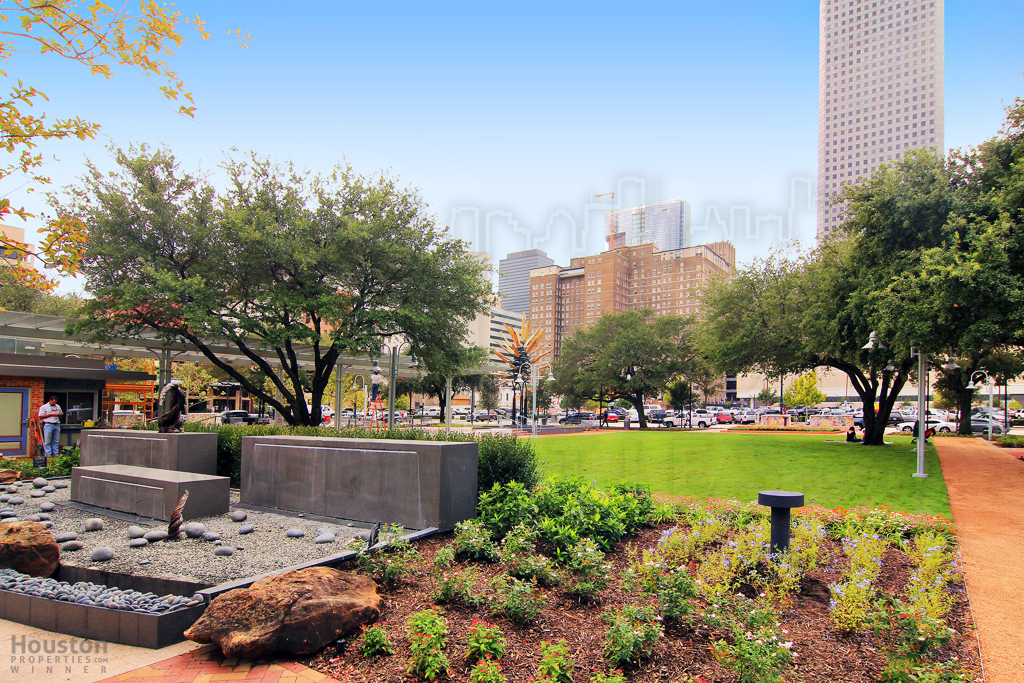 Paige Martin's Recent Awards:
– "One of America's Best Real Estate Agents," Real Trends
– Five Star Realtor Award, Multi-Year Winner
– "One of Houston's Top 50 Realtors," Houston Chronicle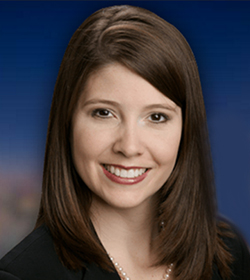 Houston Maps & Neighborhoods
Inner Loop
Houston's Inner Loop is one of the top ranked regions within the state of Texas.
Over the last years, Houston expanded total employment by more than 200,000 jobs – with most jobs within 15 minutes of the Inner Loop.
Houston Inner Loop real estate offers diverse options from quaint deed-restricted subdivisions, to luxury condominiums.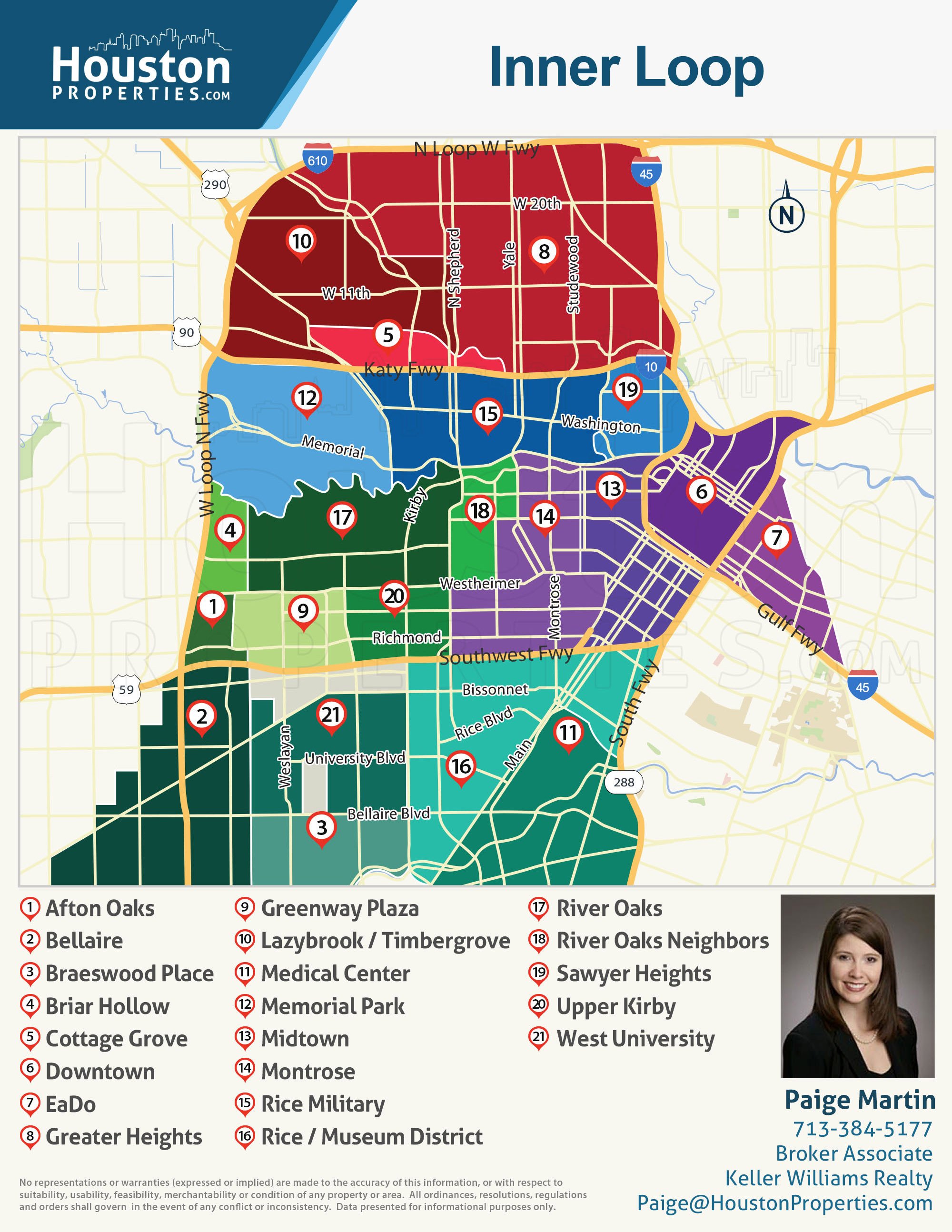 The Houston Heights is one of the Bayou City's older neighborhoods and one of the first planned communities in the state.
Houston Heights features three historic districts where deed restrictions are in place to keep the neighborhood's character and charm.
Houston Heights real estate have posted some of the most impressive appreciation rates in the last 10 years.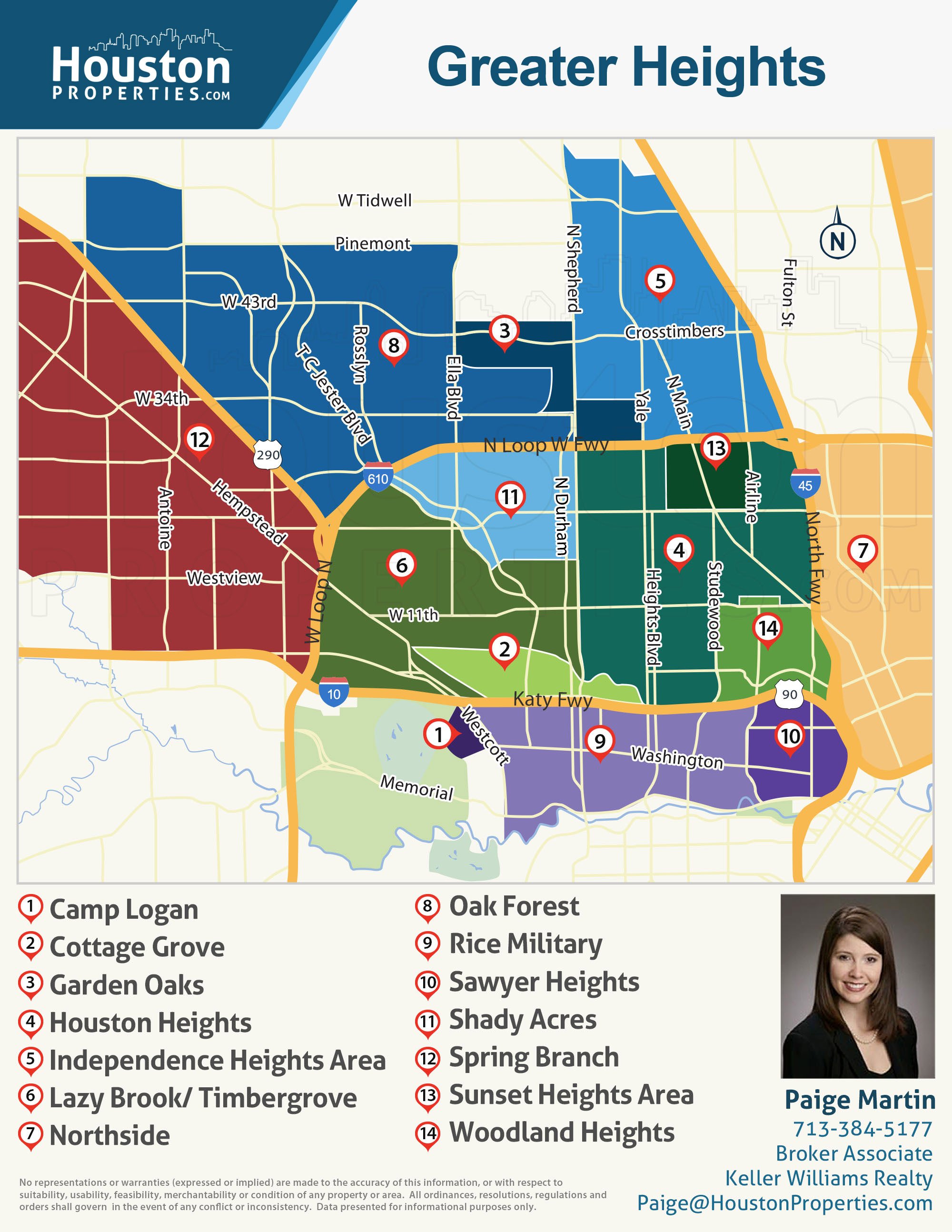 Western Houston is made up of several neighborhoods, gated communities, and independent cities.
Western Houston real estate are some of the most desirable and most expensive in the Bayou City.
Conveniently located a few miles from Downtown, Western Houston offers plenty of green spaces and outdoor recreation including the acclaimed Memorial Park.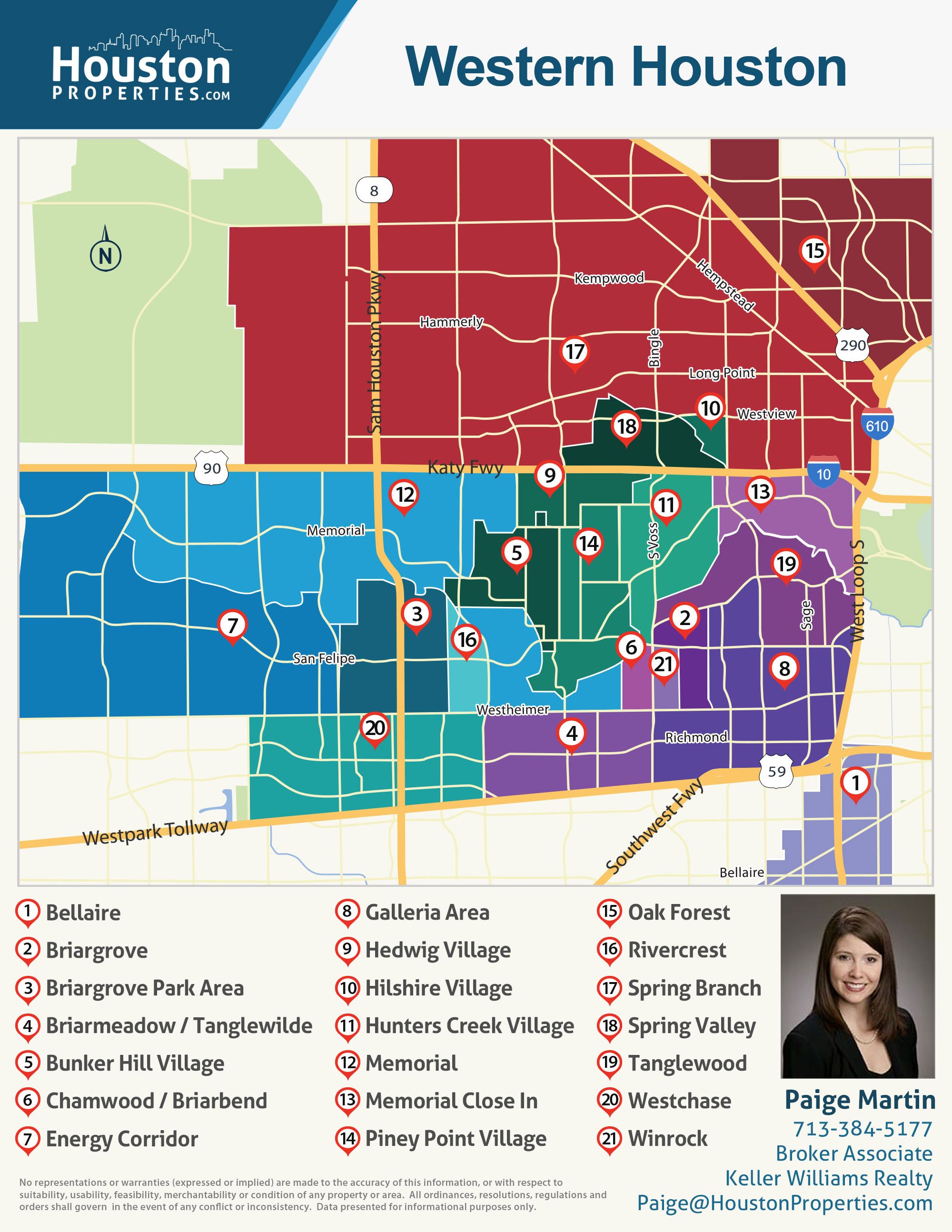 Houston's best suburbs offer more space, more top-ranked schools, and more affordability, within 45 minutes of Downtown.
Houston's best suburbs feature luxury community amenities and urban conveniences without the hustle and bustle of the city.

Houston single family homes are the most affordable among the top 10 most populated metropolitan areas in the United States.
Single family homes in Houston cost approximately 40% less than the average prices of 26 metropolitan locations in the US.
Townhomes are one of the fastest growing housing types in Houston as they offer abundant space and have low maintenance.
Houston townhouses serve as a "middle-ground" between single-family homes and condos because of the trade-offs – less expensive than single-family homes and offer more privacy than condominiums.
Houston ranks #7 in the nation for new highrise developments, with 28 new highrises under construction and 83 under "approved / proposed" status.
Some of Houston's newest luxury highrises include Astoria, Belfiore, The Wilshire, and The Marlowe.
Paige Martin's Recent Awards:
– #1 Agent, Keller Williams, Memorial
– #1 Agent, Keller Williams, Texas
– #9 Agent, Keller Williams, United States