Things You Need To Know Before Relocating Houston Texas
Click here to search over 60,000 Houston Homes For Sale
Houston is the fourth largest city in the United States. The oil and gas industry is a major contributor to the economy of the area, and the city is known for an outstanding skyline, defined by the remarkable skyscrapers constructed by some of the largest corporations the United States (and the world). The city is also home to a number of highly-acclaimed research and medical centers.
Houstonians enjoy a wide, year-round variety of various cultural activities. The city has some of the best museums in the nation, and is home to a number of excellent opera and ballet companies. Many other entertainment options are available, from a tour of the famous Johnson Space Center to the annual Houston Livestock Show and Rodeo.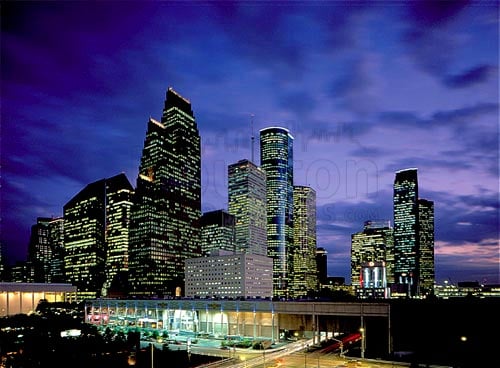 Houston has many lodging choices and is a major destination of choice for conventions. With literally thousands of excellent restaurants abounding in all parts of the city, visitors are delighted to find a remarkably wide assortment of dining options. Houston also boasts some of the lowest dining prices in the nation.
Neighborhoods in Houston Texas:
A large portion of Houston, Texas is composed of residential suburbs located outside the main perimeter of town. This page focuses on neighborhoods that are attractive to visitors in the way of restaurants, entertainment, and choice hotels.
Downtown Houston:
The Downtown Tunnels, a system of air-conditioned tunnels that connect 82 buildings, are home to a wide variety of shopping. More than 100 cafes, galleries, restaurants and shops line the tunnels.
Central Houston:
With the exception of Downtown and the Post Oak District, Central Houston is composed of the area inside the boundary of Highway 610 Loop, which includes a number of communities. The streets of the exclusive River Oaks neighborhood are lined with impressive mansions. River Oaks also contains many restaurants, galleries, nightspots, and theaters. The Upper Kirby District has a patently British feel with antique red English phone booths lining the streets and a unique collection of shops and restaurants. Montrose is the place to be on a Friday or Saturday night, with an eclectic mix of hotels, shops, galleries, and restaurants. University Village, home to the prestigious Rice University, has the usual assortment of shops, cafes, and nightspots that are popular with the college crowd.
Post Oak District:
The Post Oak District's main attraction is the enormous Galleria, Houston's premiere shopping mall, which has numerous high-end department stores such as Gucci, Neiman Marcus, Saks Fifth Avenue, Tiffany & Company, and over 300 other shops plus a wide variety of dining venues. There are many more shops and top-notch restaurants nearby which serve to enhance the shopping experience.
Greater Houston:
The area outside the perimeter of the Highway 610 Loop is known as Greater Houston. It includes much of the city's residential areas, the University of Houston, and the two airports. The Greater Houston area also features attractions such as the Orange Show.
More information:
Houston is the largest city in the southern U.S. and Texas, and it is the fourth most populous city in the nation (trailing only New York, Los Angeles and Chicago)
The City of Houston, founded in 1836, has a population of 1.9 million.
The Houston-Galveston-Brazoria Consolidated Metropolitan Statistical Area (Houston CMSA) consists of eight counties: Brazoria, Chambers, Fort Bend, Galveston, Harris, Liberty, Montgomery and Waller.
The Houston metro area's population of 4.8 million is the 10th largest among U.S. metropolitan statistical areas.
The Houston CMSA covers 8,778 square miles, an area slightly smaller than Massachusetts but larger than New Jersey.
Each year more than 38 million people travel to and from Houston's two major airports.
Hou stonians dine out more than residents of any other city in the nation. While in Houston, you can choose to indulge in one of the more than 11,000 restaurants, ranging from award-winning and upscale to memorable cafes and deli shops.
Houston's Theater District is second only to New York City in terms of its concentration of seats in one geographic area. Located in the downtown area, the 17-block Theater District is home to eight performing arts organizations with a total of over 12,000 seats.
Houston has a unique museum district offering a range of museums, galleries, art and cultural institutions, including the City's major museums.
Houston contains more than 500 cultural, visual and performing arts organizations, 90 of which are devoted to multicultural and minority arts.
More than 90 languages are spoken throughout the Houston area.
Houston has professional teams representing every major sport.
Houston is home to the Houston Livestock Show and Rodeo, the largest rodeo in the world. The annual event attracts more than 1.8 million visitors each year.
Houston has a young population; 37 percent of Houstonians are 24 years old or younger and 34 percent are between the ages of 25 and 44.
Houston offers a multitude of higher education options to suit all interests, and boasts more than 40 colleges, university and institutions.
Houston is home to the Texas Medical Center, the largest medical center in the world, with a local economic impact of $10 billion. More than 52,000 people work within its facilities, which encompass 21 million square feet. A total of approximately 4.8 million patients visit them each year.
For Houstonians, 2000 was a banner year economically. Employment growth was 3 percent with the creation of 63,000 new jobs. Per capita income rose 5 percent.
Home to 18 Fortune 500 companies and more than 5,000 energy-related firms, Houston is considered by many to be the Energy Capital of the world.
The Port of Houston ranks as the nation's largest port in international tonnage and second in total tonnage.
According to American Business Information, Houston has ranked first in the nation in new business growth for three consecutive years. The most recent survey shows that more than 31,000 new local businesses were started in Houston. Los Angeles was a distant second with 16,780.
Houston has the most affordable housing of 10 most populated metropolitan areas; Houston housing costs are 39 percent below the average of 26 U.S. urban populations of more than 1.5 million.
Houston has the second lowest cost of living among major American cities.