Paige Martin, Named Best Houston Realtor by Houston Business Journal
Paige Martin: Top Ranked Houston Realtor

"Houston Properties Team: Houston's Best Realtors"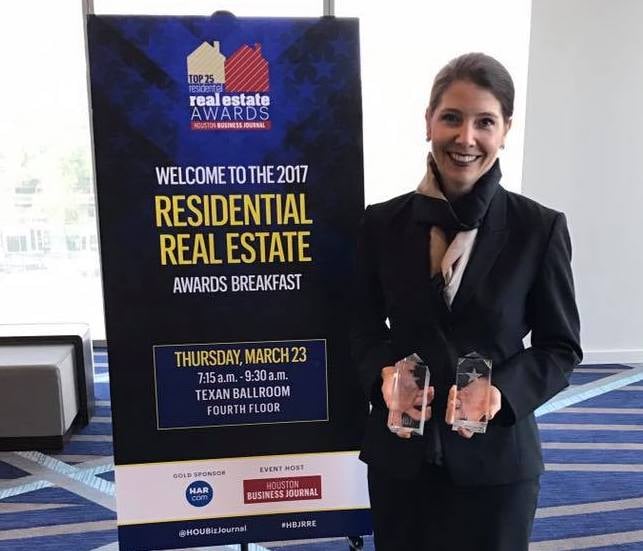 Paige Martin leads the Houston Properties Team, one of the most successful and awarded real estate groups in the Houston, Texas region.
With over $350 million in residential real estate sales in the last few years, we have the expertise to help you buy a new home in Houston or sell your current home for the most money in the least amount of time.
Our vast market knowledge, relationships built over decades, and proprietary technology allow us to offer you the best real estate experience possible. Put us to work for you today.

#1 Keller Williams Realtor in Houston
#1 Keller Williams Realtor in Texas
#9 Keller Williams Realtor in the U.S.
"Houston's Top 25 Realtors," Houston
Business Journal
"America's Best Realtors," RealTrends.com / Wall Street Journal
Over $350 Million in Houston home sales.
We know the market, and we'll show you the data to back it up.
We're candid, so you can make the best decisions.
We'll tell you the "bad' and the "ugly" about any property we show you.
Meet Paige Martin

Top Producing Keller Williams Agent And Award-winning Houston Realtor

Paige Martin, Broker Associate with Keller Williams Realty, and the Houston Properties Team are ranked amongst the top residential Realtors in the world.
They have been featured on TV and in dozens of publications including: The Wall Street Journal, Fortune Magazine, Reuters, Fox News in the Morning, Money Magazine, Houston Business Journal, Houstonia, and Houston Chronicle.
2018: Top 25 Residential Realtor in Houston, Houston Business Journal
2018: #1 Individual Agent, Keller Williams, Texas
2018: #1 Individual Agent, Keller Williams, Houston
2018: #1 Individual Agent, Keller Williams Memorial
2018: America's Best Real Estate Agents, RealTrends.com
2018: Texas' Most Influential Realtors
2017: Top 25 Residential Realtor in Houston, Houston Business Journal
2017: Texas' Most Influential Realtors
2017: #1 Agent, Keller Williams Memorial (KW Memorial is now the largest full service broker in Houston)
2017: #1 Agent, Keller Williams, Houston
2017: #1 Agent, Keller Williams Southwest, Texas
2017: #1 Agent Keller Williams, Texas
2017: #20 Agent, Keller Williams, United States
2016: #1 Agent, Keller Williams, Texas
2016: #1 Agent, Keller Williams, Houston
2016: #1 Agent, Keller Williams Memorial
2016: Texas' Most Influential Realtors
2016: Top 25 Residential Realtor in Houston, HBJ
2016: Five Star Realtor, Featured in Texas Monthly
2016: America's Best Real Estate Agents, RealTrends.com
2015 Q3: #9 Agent, Keller Williams, Worldwide (of 125,000 agents)
"Paige helped our family buy and sell five different homes. She's the best realtor in Houston because she's extremely knowledgeable and very candid. On the buyer side, she will absolutely tell you what's wrong with a property and give you all of the reasons not to buy it. On the seller side, she has the best marketing of anyone we've ever seen. She is THE BEST Houston Realtor!"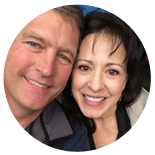 2015: #9 Agent, Keller Williams, United States
2015: #1 Agent, Keller Williams, Texas
2015: #1 Agent, Keller Williams, Southwest Texas (Houston, Woodlands, Katy, San Antonio)
2015: #1 Agent, Keller Williams, Houston
2015: #1 Agent, Keller Williams, Memorial
Paige has completed over $350,000,000 of residential Houston real estate transactions and is one of the top ranked Keller Williams agents in the United States.
BENEFITS OF WORKING WITH The Houston Properties TEAM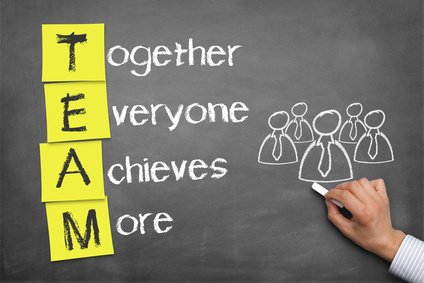 The Houston Properties Team has a well-defined structure based on the individual strengths of each member.
We find a team approach as the most effective way to sell homes. We have dedicated people doing staging, marketing, social media, open houses and showings. Each Houston Properties Team member is a specialist in their role – which is why our homes sell faster and for more money than average.
The benefits of working with a team include:
Ability to be in 2 or 3 places at one time: a member can handle showings, while another answer calls.
Collective time and experience of members.
Targeted advise and marketing of agent expert in your area.
Competitive advantage by simply having more resources, ideas, and more perspectives.
A "Checks and Balances" system. Selling and buying a home in Houston is an intensely complex process.
More people addressing field calls and questions from buyers and agents to facilitate a faster successful sale.
Efficient multi-tasking: One agent takes care of inspections and/or repair work, while another agent is focused on administrative details.
Multiple marketing channels using members' networks.
Constant attention: guaranteed focus on your home and your transaction.
Lower risk for mistakes. Multiple moving parts increase oversights. A team approach handles these "parts" separately.
Flexibility in negotiation and marketing.
Better management of document flow.
Increased foot traffic through more timely and effective showing schedule coordination.
Increased Sphere of Influence and exposure to more potential buyers.

Meet The Houston Properties Team

Houston's Top-Ranked Realtors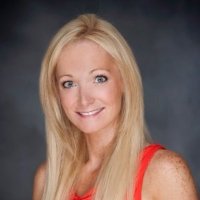 Shannon Poindexter
Realtor Associate
Keller Williams Memorial
(713) 320-3335
Shannon@HoustonProperties.com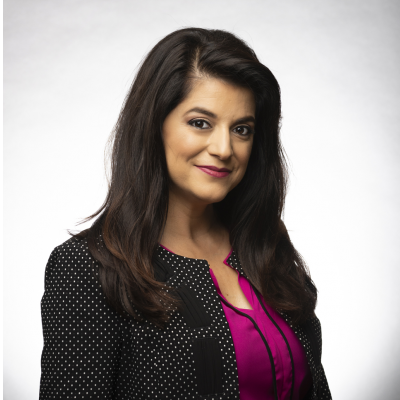 Holly Hernandez
Realtor Associate
Keller Williams Memorial
(832) 975-3300
HollyH@HoustonProperties.com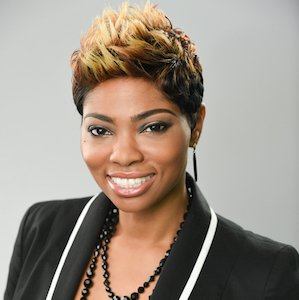 Yolanda Ames
Realtor Associate
Keller Williams Memorial
(832) 452-7148
Yolanda@HoustonProperties.com
CANDID ADVICE
Our promise is to provide you the most candid advice on any property, so you make the best decision for you & your family.
EXPERTISE
Having sold over $350M of Houston homes, we've seen the good, bad & ugly. Our goal is to help you avoid the many minefields that come with buying or selling a home.
GREAT DATA
We built a proprietary data analytics package to help provide you the best information on any neighborhood, building, home or lot.
NETWORK OF EXPERTS
Built over 15 years, our network of professionals walk you through each step of the process, with the goal of making your new home more enjoyable.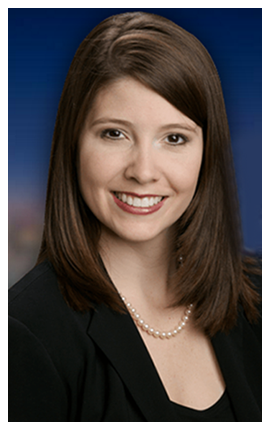 Client Testimonials
"Paige Martin Is The Best Realtor In Houston"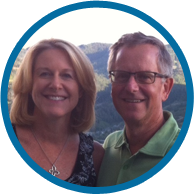 "Paige Martin is the best Realtor. She is highly experienced and very knowledgeable. She made our buying experience an enjoyable one, not only for us, but for our daughter, son-in-law and several of our friends. We have bought and sold many houses, and Paige has been the best realtor we have ever worked with. We highly recommend her."
– Jeremy & Lynn Greene
"Paige is the best of the best when it comes to real estate! She has bought & sold many properties for us & we couldn't recommend her more highly!"
– Dr. Forrest Roth, MD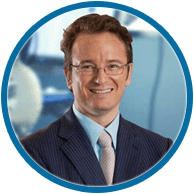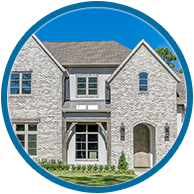 "I really enjoyed working with Paige on the sale of my townhome. The HAR listing was perfect and went up quickly and the sale was closed within 30 days. I definitely recommend Paige for any real estate transaction."
– Tina Spiller
"I have worked with several realtors in the past, and Paige is the best. In addition to being knowledgeable about the market and service oriented, she is both very personable and professional."
– Rich Bajenski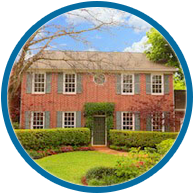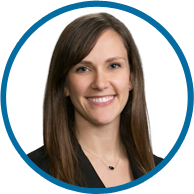 "Paige was wonderful to work with. She was thorough, knowledgeable and patient. I would highly recommend Paige to anyone looking to buy or sell a home."
– Taylor Lamb
"Paige is dedicated, thorough and caring to where you feel you're their only client. Their best asset is their honesty, based on experience and data. We had a great time buying our first home largely because of them. We would not hesitate to recommend them to anyone."
– Xavier Refunjol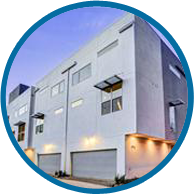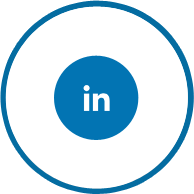 "Paige has helped my wife and I twice now. I couldn't think of a better person to have in your corner when buying or selling! She guided us through the process, and made it seem so easy that selling/buying was fun! Paige is a great person, very responsive, and great at what she does. I recommend Paige to all my friends and co-workers. If you are buying or selling in the area Paige covers, give her a call. You won't regret it!"
– Travis LeConey
"Paige is simply the best. She was patient with us throughout the process and took time to answer all of our questions! She knows so much about the housing market so we felt very confident that we were in great hands!"
– Dr. Jen Shroff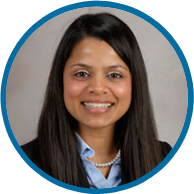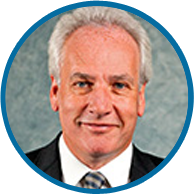 "As first time buyers in the US, we are delighted to have worked with Paige. She is a delight to work with, and I would recommend anyone to enlist her help if you're looking to either buy or sell a property."
– Gail & Ian Mackey
"Paige demonstrated all qualities you want in a realtor – knowledgeable, attentive, responsive, patient. She put us into our first dream home, and due to that experience, we've returned to her time and again for our other real estate needs. You will quickly realize after working with Paige that while she focuses on completing your deal, her endgame is to ensure her clients' needs are preserved and satisfied."
– Peter McGillivray & Jillian Jopling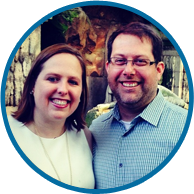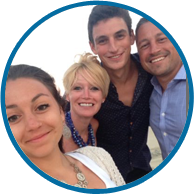 "We relocated to Texas from out of state 3 years ago, and Paige's intimate knowledge of Houston neighborhoods, valuations, trends, and pitfalls was simply unmatched. We would never have been able to find our perfect home without her. She was calm and focused when everything seemed most challenging — a true professional and advocate who has become a dear friend. We are grateful to have met her!"
– Gretchen & Brad Richter
Our vast market knowledge, relationships &
extraordinary marketing platform (built over 10 years)
can help you sell faster, for more money.
Why We're Different
Compared to the market, our listings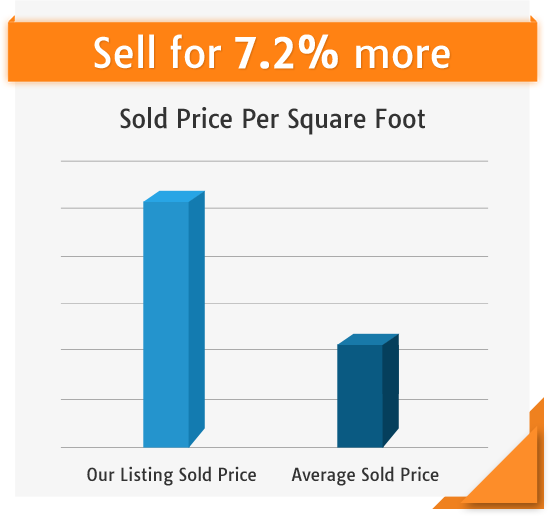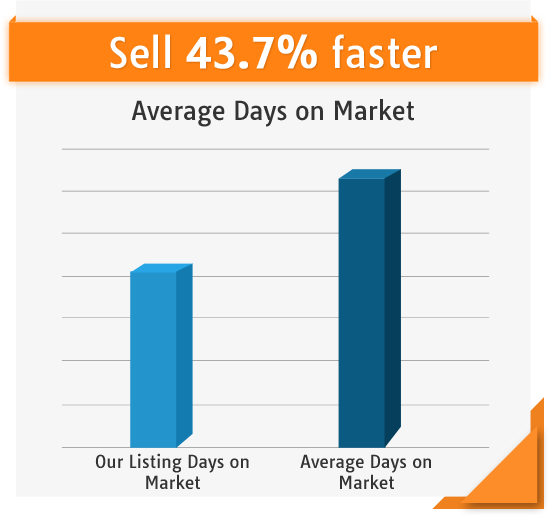 Thanks to our experience, proprietary technology
and 10-channel marketing program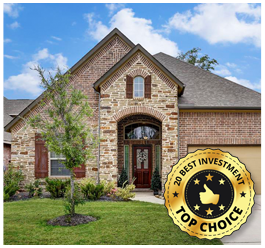 STEP #1
Excellent Preparation
Accuracy
Organization
Best ROI checklist
Staging consultation
Amazing photos
timing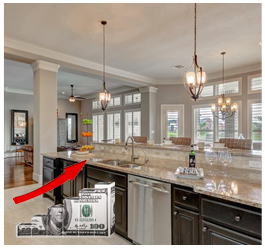 STEP #2
Price In Line with the Market
Buyers are more wary
Price fairly to get multiple
interested parties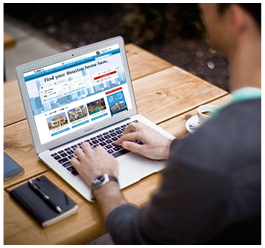 STEP #3
Marketing Blitz
Proprietary 23-Step Successful Sales
Process
Internet marketing
Video marketing
Email buyers / agents
Keller Williams reach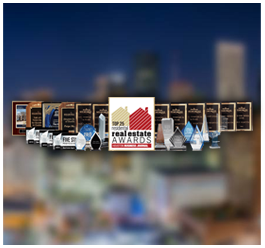 STEP #4
When Buyers Compete = We Win
100% of our highest SOLD prices records
were above original list price
We get leverage with multiple offers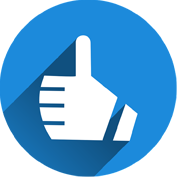 Get the most money for your home in the least time!
Our proprietary marketing system (over 10 years in the making)
gives you maximum exposure for your property.
Houston Most Popular Guides
Why Buy A Houston Home With Us?
With over 15 years of Houston realtor experience and over $350 million of sold homes, we help you make informed home-buying decisions with the least amount of stress.
Recent Press
Paige Martin, Best Houston Realtor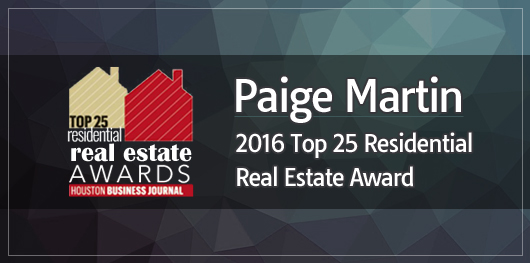 Every year, the Houston Business Journal lists Houston's best realtors by ranking the top performers from over 25,000 real estate agents within the greater Houston region. This is the second year in a row Paige is named as one of the Top 25 Realtors in Houston!
Keller Williams just ranked Paige Martin as one of its Top Ten Producing Agents internationally. Paige grabbed a spot in the Top Ten Realtors in the World for Keller Williams, out of over 120,000 professionals!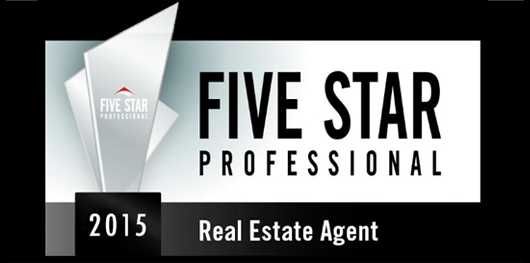 For the third straight year, Paige Martin is awarded with the "2015 Five Star Real Estate Agent" recognition. This level of excellence is achieved by fewer than 7% of the real estate agents in the Houston area!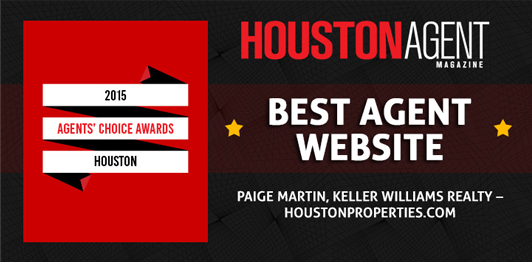 Houston Agent Magazine is one of the Bayou City's leading sources for local news and real estate information. Paige Martin's HoustonProperties.com was named "Best Agent Website" in the magazine's first ever Agents' Choice Awards 2015.
Paige Martin's Recent Awards:
– "Top 25 Agents in Houston," Houston Business Journal
– #1 Keller Williams Agent, Houston
– #10 Keller Williams Agent, US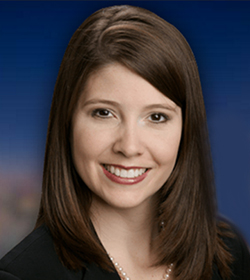 More About Paige Martin
Top Realtor In Houston

As featured on Fox News in the Morning, Houston Business Journal, and Houston Chronicle, Paige Martin, a consistent Top Producing Broker-Associate, is ranked amongst the top Keller Williams agents in the United States.
Paige Martin is ranked as one of the top residential real estate agents in the world.
A Houston-area native, Paige is an experienced, successful partner in any residential real estate transaction. Armed with a local perspective of the city & a deep knowledge of Houston real estate market, her skills have marked her as one of the most sought-after agents in Houston.
Upon graduation from Baylor University, Paige launched a career as a marketing consultant, developing customized marketing plans and strategies for her clients. She now uses those professional marketing skills to help her real estate clients find and sell their homes.
When working with home sellers, Paige employs individually-tailored, cutting-edge techniques to gain her clients the most value in the shortest time.
She is also an ideal partner for buyers, helping them make informed home-buying decisions with the least amount of stress.

Paige is passionate about her work, her clients and her city. Her attention to detail and excellent communication skills make her the perfect choice for those looking to buy or sell a home in Houston.
In addition to her robust real estate career, Paige was appointed by Houston's Mayor Bill White to serve on the Board of Directors for the Downtown Redevelopment Authority and Tax Increment Reinvestment Zone #3 (TIRZ), where she volunteers her time as a Chairman of the Housing Committee, as well as a member the Budget & Finance Committee. Paige also serves a variety of non-profits, civic and community boards and has been recognized for fundraising by the Houston Police Foundation.
A member of the National Association of Realtors, Texas Association of Realtors and Houston Association of Realtors, Paige has served on the Houston Association of Realtors MLS Advisory Group, in which she volunteers on the TEMPO Task Force and the CMA Task Force. Paige is also the co-chair of the Keller Williams Realty – Memorial Office's Luxury Homes Committee.
Paige Martin is a customer-focused Houston Realtor (member of the National Association of Realtors) dedicated to providing exceptional service. Paige and her team guides clients through all aspects of learning about Houston, relocating to Houston, buying a home, buying a highrise or condo, tips for selling your home and ensuring that your transaction goes as seamlessly as possible.