Phone: 713-425-4194
Contact: Paige Martin, Houston Realtor
About Keller Williams Memorial Realty
Keller Williams Memorial Realty is one of Houston's premier real estate companies. The company became the third-largest U.S. residential real estate firm in 2009.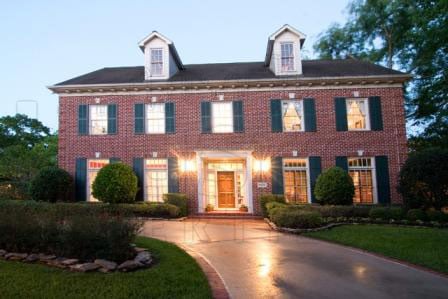 Founded in 1983, Keller Williams Realty Inc. is an international real estate company with more than 650 offices located across the United States and Canada.
The company began franchising in 1991, and has had numerous years of phenomenal growth and success. Keller Williams is often recognized as one of the top real estate agency by agents, clients and by sales volume nationwide.
Paige Martin, Keller Williams Memorial Realtor

As featured on Fox News in the Morning, Paige Martin, a consistent Top Producing Realtor and head of the Houston Properties Team, is ranked in the top 1% of all Keller William Realty agents in the Houston area.
Her website, HoustonProperties.com, is visited by over 400,000 people annually. It features over 1,200 pages of Houston real estate information and details on over 40,000 properties for sale as well as a large number of resources for home sellers.
A Houston-area native and award-winning Realtor, Paige is an experienced, successful partner in any residential real estate transaction. Armed with a local perspective of the city & a deep knowledge of Houston real estate market, her skills have marked her as one of the most sought-after agents in Houston.
Click here for Paige Martin's full bio.  Please contact her at 713-425-4194 with any questions.