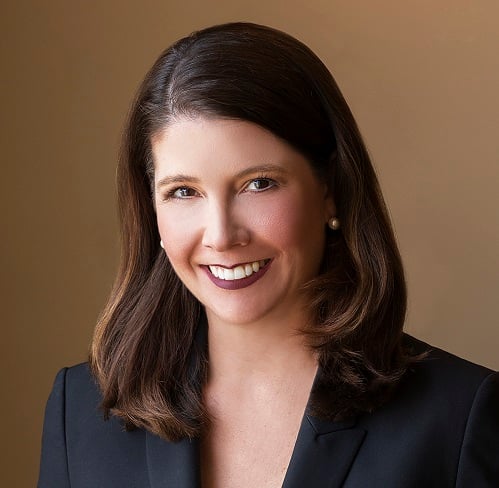 Paige Martin Houston Realtor
As featured on Fox News in the Morning and Houston Magazine, Paige Martin, a consistent Top Producing Realtor and head of the Houston Properties Team, is ranked in the top 1% of all Keller William Realty agents in the Houston area.
Her website, HoustonProperties.com, is visited by over 400,000 people annually. It features over 1,200 pages of Houston real estate information and details on over 40,000 properties for sale as well as a large number of resources for home sellers.
Paige Martin has been recognized with over two dozen awards including: 2008, 2009, 2010 Top Producer, Houston Realtor of Excellence Award, Houston Realtor Par Excellence Award, Top Google Houston Real Estate Award, 2010 Talk of the Town Award for Excellence in Customer Satisfaction. among many others.
A Houston-area native, Paige is an experienced, successful partner in any residential real estate transaction. Armed with a local perspective of the city & a deep knowledge of Houston real estate market, her skills have marked her as one of the most sought-after agents in Houston.
Upon graduation from Baylor University, Paige launched a career as a marketing consultant, developing customized marketing plans and strategies for her clients. She now uses those professional marketing skills to help her real estate clients find and sell their homes.
When working with home sellers, Paige employs individually-tailored, cutting-edge techniques to gain her clients the most value in the shortest time. She is also an ideal partner for buyers, helping them make informed home-buying decisions with the least amount of stress.
In addition to her robust real estate career, Paige was appointed by Houston's Mayor Bill White to serve on the Board of Directors for the Downtown Redevelopment Authority and Tax Increment Reinvestment Zone #3 (TIRZ).
As part of her service to the Board, she volunteers her time as a member of the Housing Committee, as well as the Budget & Finance Committee.
A member of the National Association of Realtors, Texas Association of Realtors and Houston Association of Realtors, Paige also serves on the Houston Association of Realtors MLS Advisory Group, in which she volunteers on the TEMPO Task Force and the CMA Task Force. Paige is also the co-chair of the Keller Williams Realty – Memorial Office's Luxury Homes Committee.
She is passionate about her work, her clients and her city. Her attention to detail and excellent communication skills make her an ideal asset for you to have on your side when looking to buy or sell a home in Houston.
Paige Martin is a customer-focused Houston Realtor' (member of the National Association of Realtors) dedicated to providing exceptional service.  Paige guides clients through all aspects of learning about Houston, relocating to Houston, buying a home, buying a highrise or condo, tips for selling your home and ensuring that your transaction goes as seamlessly as possible.
Email Paige at [email protected] or call 713-425-4194 today for personalized service.
What We Provide to Home Buyers
What We Provide to Home Sellers
Client Testimonials
"I am a first time buyer (now ecstatic condo owner) who would recommend Paige Martin to anyone seeking to buy or sell a home, condo or townhome.
I have lived here for over a decade, and considered myself to be very familiar with Houston. Paige introduced me to facts, neighborhoods and historical information, and I fell in love with the city all over again! She has the knowledge, patience and dedication it takes to educate a novice entering the housing market.
She not only guided and informed, but she took the time to listen and actually understand my taste and specific needs. Buying property is one of the most stressful experiences, but I must say that Paige has helped take the stress level out of the process. I am so grateful to her, and when it comes time to either sell my condo or buy another property, there is no other realtor I would call. Paige Martin Houston is the only realtor on my list! Thanks Paige!" – Judy
'Paige Martin Houston was the best real estate agent we've ever had. Over the course of nine months, we looked at over 50 homes, made ' dozen offers and Paige was wonderful throughout the entire process ' she always had time for us, guided us through negotiations and had an excellent understanding of the market. I'd recommend her exceptional service to anyone.'  LK Houston Buyer
"As first time home buyers, we were entirely new to the home buying process. Terminology such as 'option period,' 'Ernest money,' and 'financing deadline' were completely foreign to us.
Paige has patiently educated and walked two very nervous individuals through the entire process of home ownership. Paige had a wealth of knowledge regarding the risks and benefits of each property we viewed. Paige Martin has been a joy to work with!" – Vanessa
"Paige, I just want to let you know that I think you are doing a terrific job taking care of my friend that I referred to you. I knew you were extremely professional at your job and it is really gratifying to see her happy and how you go to such much trouble with the purchase of a relatively small home. It's a hallmark of great service to treat small clients the same as large clients.  Just wanted you to know it's appreciated, not only by my friend, but by myself.  Thanks!"  – Jennifer
"Paige listens to your wants and needs, likes and dislikes, and focuses her efforts on helping you narrow your choices in a manner that allows you to limit the necessary compromises in buying a house. Also, her attention to detail at every step along the way was greatly appreciated, especially during the offer and closing process. I highly recommend her services, and will use her again in the future when my housing needs change!" – Lisa
"This is the second time I have had Paige as my realtor. Last time, she helped me with my first home. When I was ready to sell again, I immediately wanted Paige to handle this transaction too.  She has been an excellent both in the sale of my old home and development of my new home. Throughout the entire process she was professional, friendly and provided excellent service. Thank you Paige for your expertise!"  – Mike
"I was cleaning out my e-mail folders and came across the e-mails we had going when I was first moving to Houston and you helped me find my apt. Reminded me of how well you took care of me and how much effort you exerted to make my transition to Houston a smooth one – you were (and are) the consummate professional AND so friendly to boot. Just wanted to say thanks again! I am lucky to have gotten connected with you."  –  Welela
"We wanted to thank you for doing a fantastic job in helping us purchase our Houston home. We could not have been happier with how it worked out. What we appreciated most is your dedicated, personal service, responsiveness, and your impressive ability to keep things together.  If anyone asks us to recommend a realtor in Houston, we always recommend you without hesitation." – Dave & Kelly
"Paige's services were exemplary. She went beyond the expectations of any real estate agent…very prompt, responsive, courteous and personable. She is caring and a delight to work with." – Bob
"It was a blessing to come across your web site! Since I had to move to an area I didn't know anything about or know anyone else in Houston, it was wonderful to work with someone who understood my goals and desires and really made me feel at home in Houston.  Not only did I meet an excellent real estate agent, but I feel I made a life long friend. Thank you!" – Kim
"I am leaving today on a business trip. Before I left, I wanted to thank you for the extra effort you put forth to help me sell my property.  Your efforts enable me to provide a nurturing environment for my wife that will allow her to find a way to remember her mother but still manage to live in the present fully and productively. You did not just help sell a home; you helped give my wife back her life. For that, I remain forever in your debt." – Dave