Montrose Home For Sale: 1607 A Haddon St
SOLD!!!
1607 A Haddon St,
Houston, TX 77006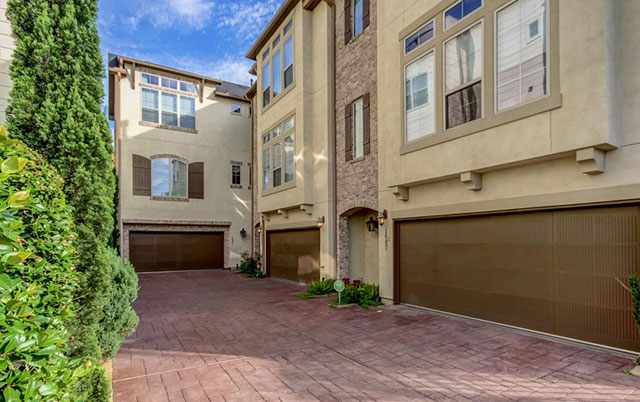 This gated, free-standing patio home is the essence of Montrose living! 1607 A Haddon St, Houston
Fabulous new Montrose Houston home for sale: 1607 A Haddon St, Houston, TX 77006.This picture-perfect dream house awaits with a fabulous floor plan & light-filled rooms!
This gated, free-standing patio home is the essence of Montrose living! An open floor plan, coupled w/outdoor living spaces, this home boasts a private, 1st floor flagstone patio, along with a 2nd floor slate terrace.
The kitchen is a gem & includes sophisticated stainless appliances, granite counters & decorative travertine backsplash. A spacious living room offers a fireplace, built-in shelves and large windows. Master retreat has spa-like bath, soaring ceilings and fantastic closet space.For more information email Paige Martin at [email protected] or call 713-425-4194.
Address
City
Zip Code:
Property Type:
Bedrooms:
Baths:
Garage:
Stories:
Style:
Year Built:
Building Sqft:
Lotsize:
Mrkt Area:
Key Map:
MLS# / Area:
1607 A Haddon St
Houston
77006
Single Family Homes
3 Bedroom(s)
3 Full & 1 Half Bath(s)
2/Attached Garage
3 Story
Traditional
2008/Appraisal District
2190/Appraisal District
1796/Appraisal District
Montrose
492R
39165257  /  16 – Central
Location – 1607 A Haddon St