Navigating Houston Home-buying with Rocket Mortgage
Rocket Mortgage: Simple, fast, and convenient online mortgage solutions.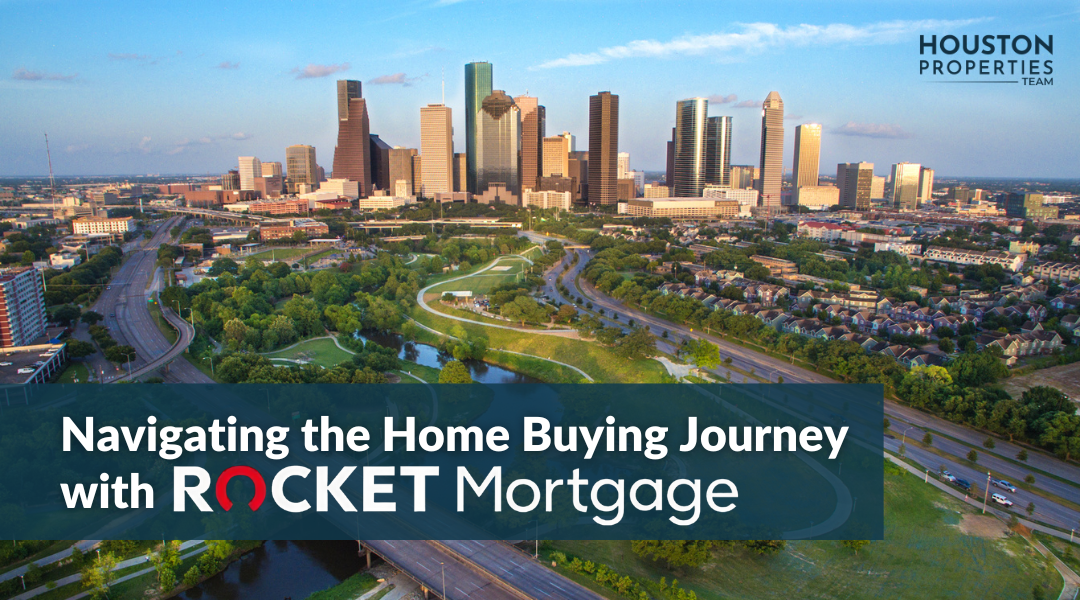 Simplify your homeownership journey with Rocket Mortgage, the #1 online mortgage lender in the US. Get a fast, hassle-free mortgage experience with its digital platform, personalized support, and competitive rates.
Whether you're buying a new home, refinancing, or seeking home equity solutions, Rocket Mortgage is ready to make your mortgage process seamless and stress-free. Experience the Rocket Mortgage difference today!
Looking to buy a Houston Home? Call us at (713) 425-4194 or email Paige Martin at PMartin@HoustonProperties.com.
---
Table of Contents
---
What is Rocket Mortgage?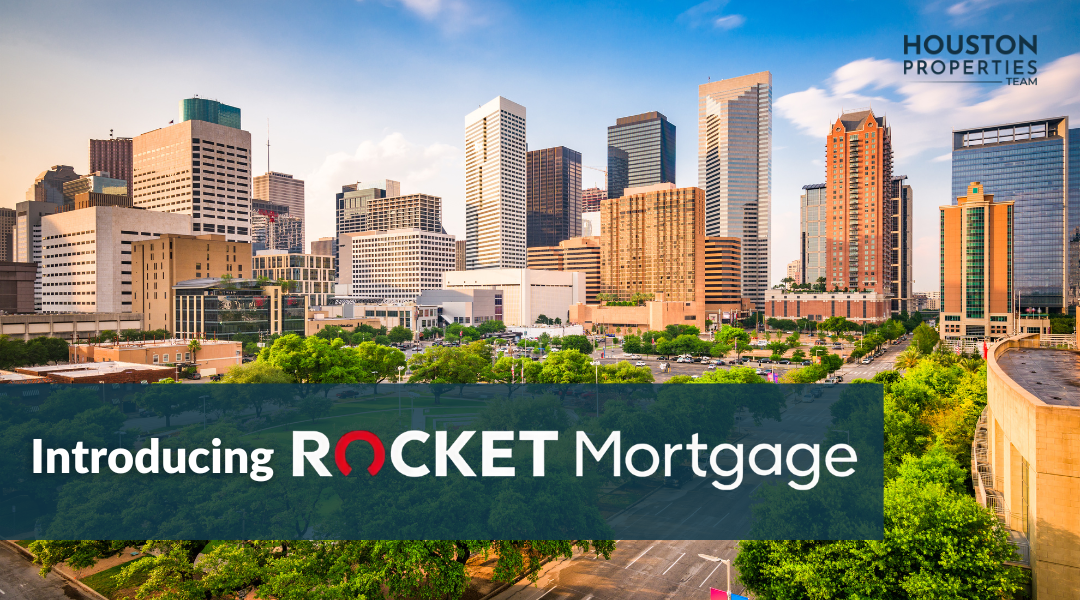 Initially known as Quicken Loans, the company changed its name to Rocket Mortgage on July 31, 2021.
Founded in 1985, Rocket Mortgage is Rocket Companies' online lending arm which revolutionized the mortgage industry with the first fully digital mortgage application process. This pioneering step transformed the home-buying experience, making it faster, simpler, and more accessible for aspiring homeowners.
What is Rocket Mortgage known for? Its innovative technology and its commitment to customer service. Due to its continuous excellence, Rocket Mortgage earned an A+ rating from the Better Business Bureau and recognition as a J.D. Power award winner.
The company offers a variety of online tools and resources to help borrowers through the mortgage process, and its customer support team is available 24/7 to answer questions and provide assistance.
With Rocket Mortgage, you can get pre-approved for a loan in minutes and you can apply for a loan and close your home transaction in as little as 30 days.
---
How does Rocket Mortgage work?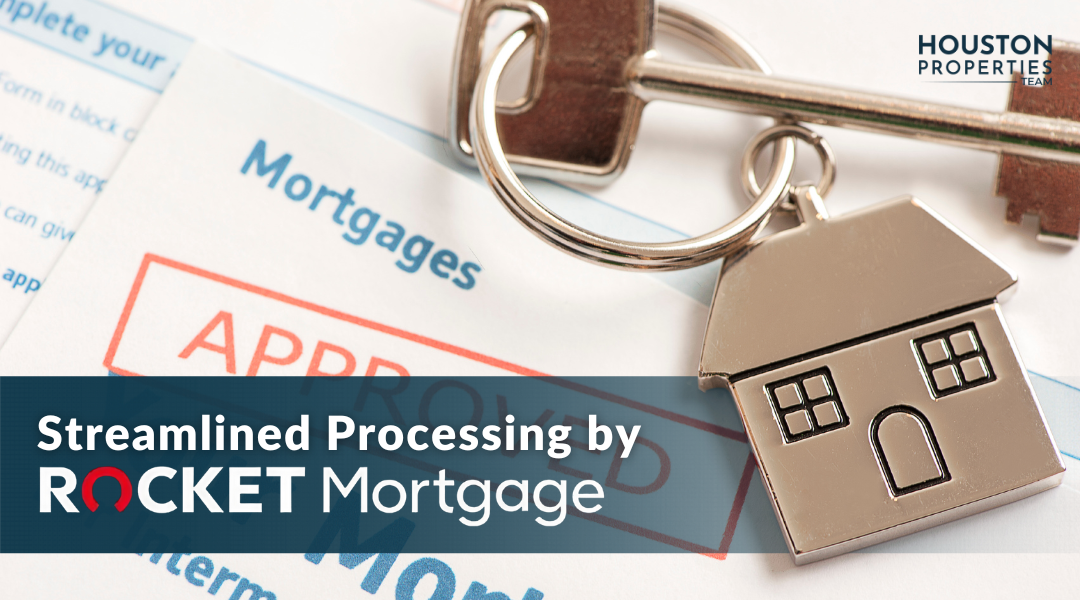 Great service. Paige and team led me efficiently through a search, offer, inspection, close and has follow-up with helpful advice and info. I appreciate this much. I highly recommend Houston Properties! - Michael Scott
Rocket Mortgage is a direct lender, which means that it originates and services its own mortgages. This allows the company to streamline the mortgage process and offer borrowers a more efficient and convenient experience.
To get started with Rocket Mortgage, you can apply online or over the phone. The application process is simple and straightforward, and you can typically complete it in minutes.
Once you've submitted your application, Rocket Mortgage will review your financial information and credit history to assess your eligibility for a loan. If you're approved, the company will offer you a pre-approval letter, which you can use to make an offer on a home.
If your offer is accepted, Rocket Mortgage will begin the underwriting process. This involves verifying your income, assets, and employment status. Once underwriting is complete, Rocket Mortgage will issue you a loan commitment letter.
Once you have a loan commitment letter, you can close on your home. Rocket Mortgage will work with you to schedule a closing date and give you all the necessary paperwork.
Still confused with how Rocket Mortgage works? Check this step-by-step overview:
Apply for a loan online or over the phone
Provide Rocket Mortgage with your financial information and credit history.
Receive a pre-approval letter.
Make an offer on a home.
Have your offer accepted.
Begin the underwriting process.
Receive a loan commitment letter.
Schedule a closing date.
Provide Rocket Mortgage with the necessary paperwork.
Close your transaction.
Rocket Mortgage offers a variety of mortgage products to fit the needs of different borrowers. Some of the most popular products include:
Conventional loans: Conventional loans are the most common type of mortgage. They are typically available with down payments as low as 3%.

FHA loans: FHA loans are available to borrowers with lower credit scores and down payments.

VA loans: VA loans are available to eligible veterans and active-duty military members.

USDA loans: USDA loans are available to borrowers who purchase homes in eligible rural areas.
---
Mortgage in the Home-Buying Process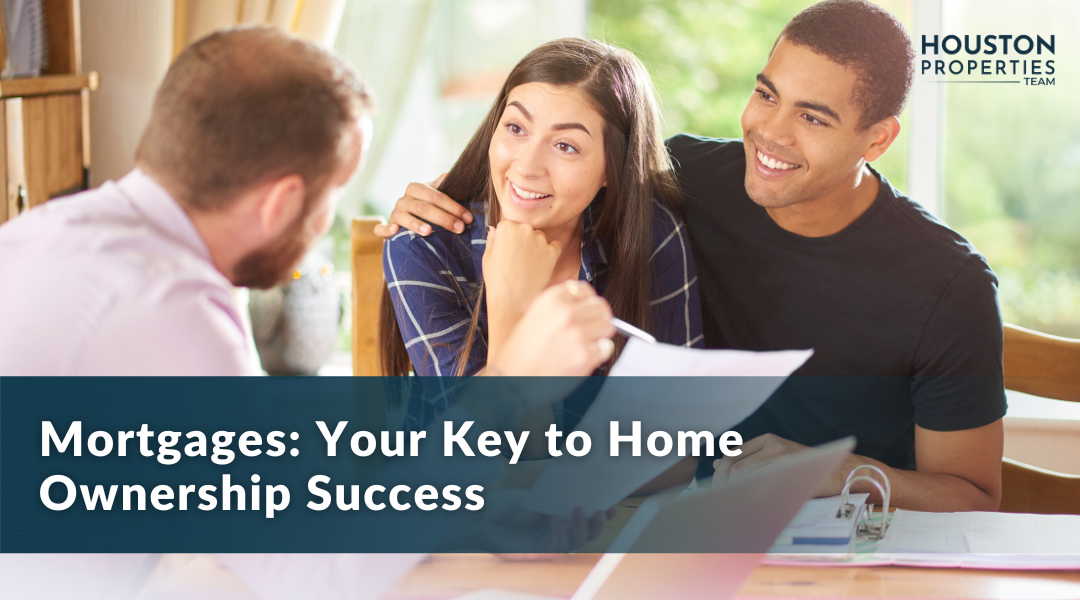 We have great lenders. Contact Paige Martin at Paige@HoustonProperties.com for great mortgage banking recommendations. Paige Martin is ranked as the #1 Keller Williams Realtor in Houston and #5 Keller Williams Realtor in the United States.
In our crafted 14 Steps to Buying a House: A Guide to the Home Buying Process in Houston, two are mortgage-related which are: finding a mortgage broker and researching your mortgage options, and getting a pre-approved mortgage. But why are these steps important?
Find a mortgage broker and research your mortgage options (1-2 Weeks)

Conduct thorough research on mortgage options to identify the most suitable one for your financial circumstances. With numerous types of mortgages available, it's essential to gain a comprehensive understanding of your options.

Get a pre-approved mortgage (3-10 days)

Obtaining a mortgage pre-approval helps determine your borrowing capacity and affordable home price range. This not only provides you with a clear budget but also enhances your appeal as a buyer in the eyes of sellers.
Our team also calculated the Salary Needed to Buy a Home in Houston's Top Neighborhoods, so you can see where you can afford to buy a home.
---
Why Choose Rocket Mortgage?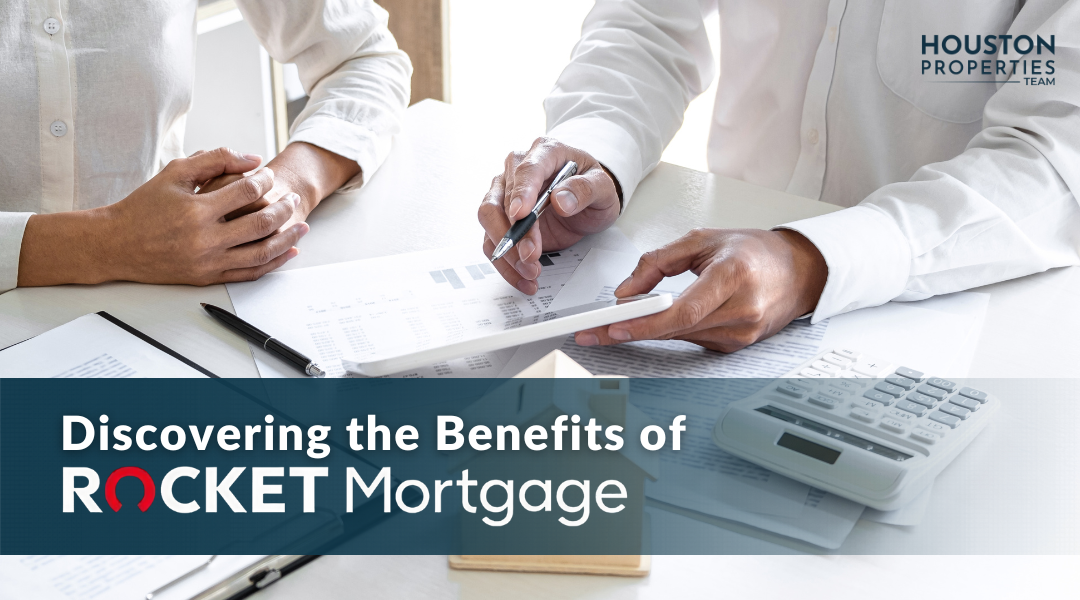 Paige Martin is Houston's best realtor. Buying a home can be a nightmare for first-time buyers. Paige and her team made everything simple, they guided us every step of the way. We will definitely hire her again. - Tonda Grist
Rocket Mortgage stands out among its competitors due to its:
Industry-Leading Rates: Rocket Mortgage consistently offers competitive interest rates, ensuring that borrowers get the best possible deal on their mortgage. Rocket Mortgage considers your credit score and income, as well as other factors such as the home price, down payment, and loan type when calculating mortgage rates.

Digital Simplicity: Their pioneering fully digital mortgage application process eliminates paperwork hassles and expedites the approval process.

Technological Prowess: Rocket Mortgage leverages cutting-edge technology like its transparency platform and the Rocket Mortgage calculator to empower borrowers with informed decisions.

Mortgage Education: The site has an extensive library of over 220 articles that reduce mortgage complexities, guiding borrowers toward informed choices.

Community Commitment: Rocket Mortgage actively engages in community volunteering initiatives, fostering a spirit of social responsibility.
Beyond mortgages, Rocket Mortgage offers a comprehensive suite of financial services, including home and auto insurance, personal loans, credit cards, and investment services. The Houston Properties Team further amplifies their reach, providing homebuyers with a seamless real estate experience.
---
Disclosure
The Houston Properties Team has a well-defined structure based on the individual strengths of each member. Each member is a specialist in their role – which is why our homes sell faster and for more money than average.
This is not a commitment to make a loan, nor should it be construed as lending advice. Loans are subject to borrower qualifications, including income, property evaluation, sufficient equity in the home to meet LTV requirements and final credit approval. Approvals are subject to underwriting guidelines, interest rates, and program guidelines, and are subject to change without notice based on the applicant's eligibility and market conditions. refinancing an existing loan may result in total finance charges being higher over life of loan. Reduction in payments may reflect longer loan terms. Terms of the loan may be subject to payment of points and fees by the applicant. We conduct business in accordance with the Federal Fair Housing Law & the Equal Credit Opportunity Act.
You can visit the Rocket Mortgage website for more information.
---
Best Houston Real Estate Resources
---