Houston Home Sellers Series Guide #1: Insider Tips On Decluttering To Sell Your Home
Thinking about selling your Houston home? In this article from our Home Seller Series, we have an expert step-by-step guide (with a printable checklist) on one of the most essential but tedious home selling tips: decluttering.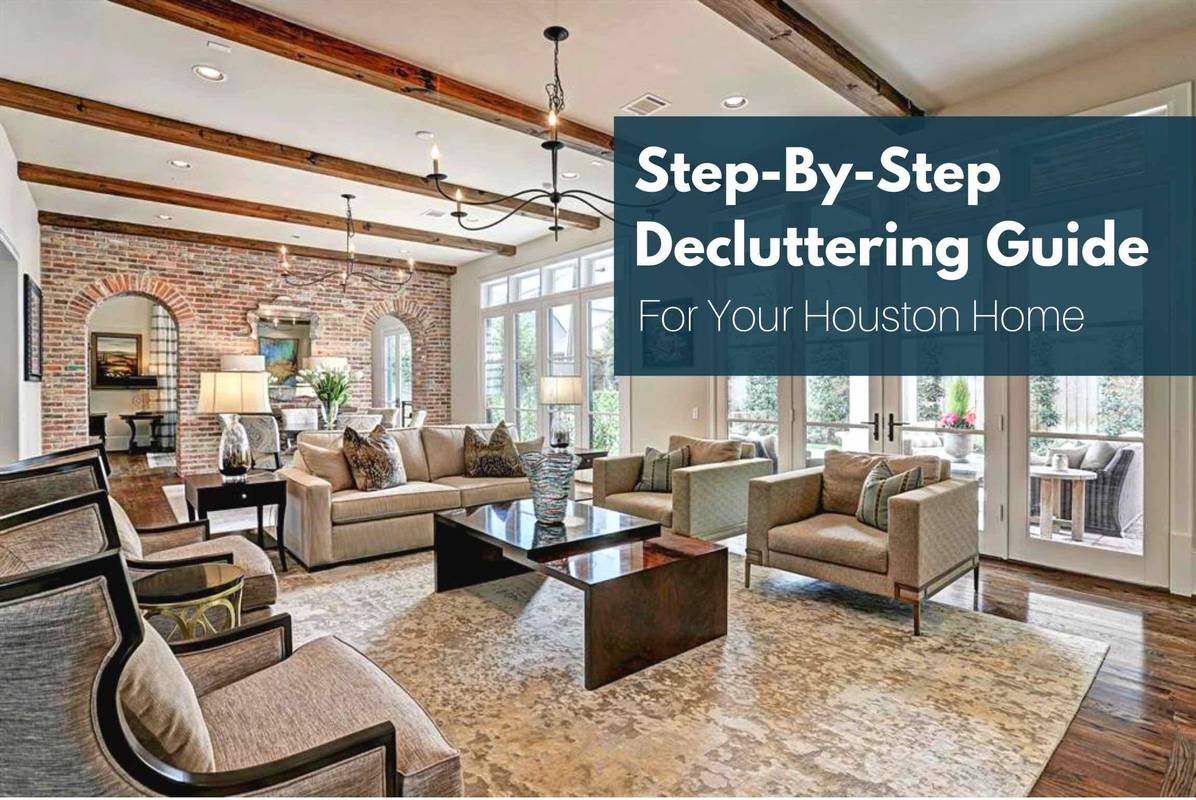 SUMMARY
Houston Properties Team listings sell for 7.2% more and for 4.3% faster.

This article is part of a six-part Houston Home Seller Series outlining how we achieve these results.

Here, we give you a step-by-step decluttering guide for your home to sell fast and for the most money. You can print our checklist and go through one area at a time.
HOUSTON HOME SELLERS GUIDE SERIES
Check out our other Houston Home Seller Series:
20 Best Investments To Increase The Value of Your Property Before Selling
"The Houston Properties Team gave us great advice on how to stage our house to get the best offer possible. We had 3 offers in less than 2 weeks. We are extremely pleased with their hard work and dedication in selling our house so quickly so we could get on to the next chapter of our lives." - Linda, Google Review
---
Table of Contents
---
Step 1: Plan and Prepare For Decluttering To Sell Your Home (Plus A Printable Decluttering Checklist!)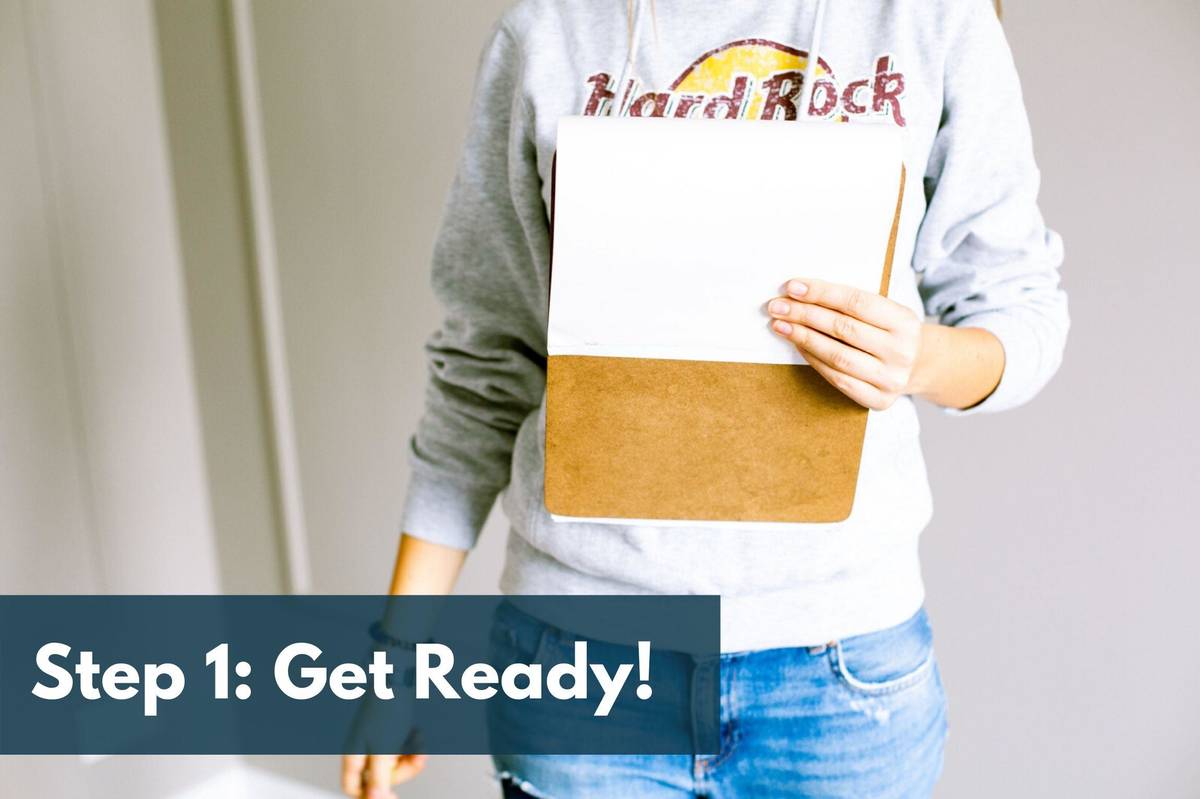 This step-by-step checklist guides home sellers on how to declutter a house to sell. For a more extensive Houston home seller guide to raising the value of your home, contact the Houston Properties Team.
Not sure where to start decluttering your home? Begin with focus and preparation.
Make a list. To keep you from getting overwhelmed, list down all the rooms that you have in your home, ranging from the smallest to the biggest room. You can also list them from the cleanest to the most cluttered.
Don't have time to make a checklist? Just print this one out and you're good to go.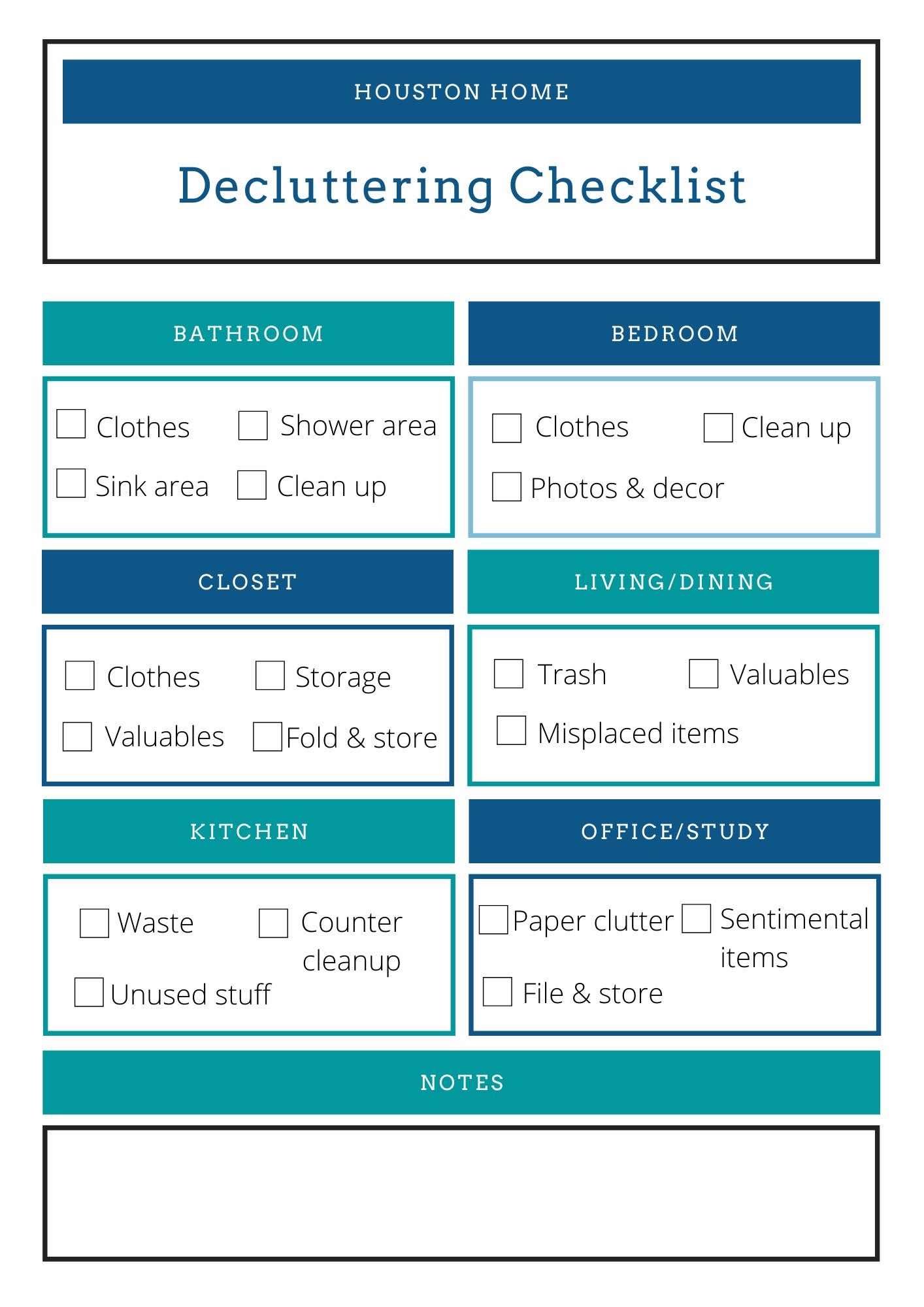 Prepare storage containers and organizers. You won't be needing a lot. Simply gather a couple of garbage bags for trash and waste and 2 large containers to sort items you'll be keeping and letting go. You may also want a dust mask to wear when cleaning.
Living with your family? Here's a helpful tip: use color-coded garbage bags assigned to each family member to put scattered possessions in.
Do some research. Donating is always a good plan if you're wondering how to get rid of clutter; apart from raising your home value, you get to help out your community. Look up places where you can donate the things you want to let go of. A number of Houston charities can pick them up right from your doorstep. Contact us for a list of options.
---
Step 2: Bathrooms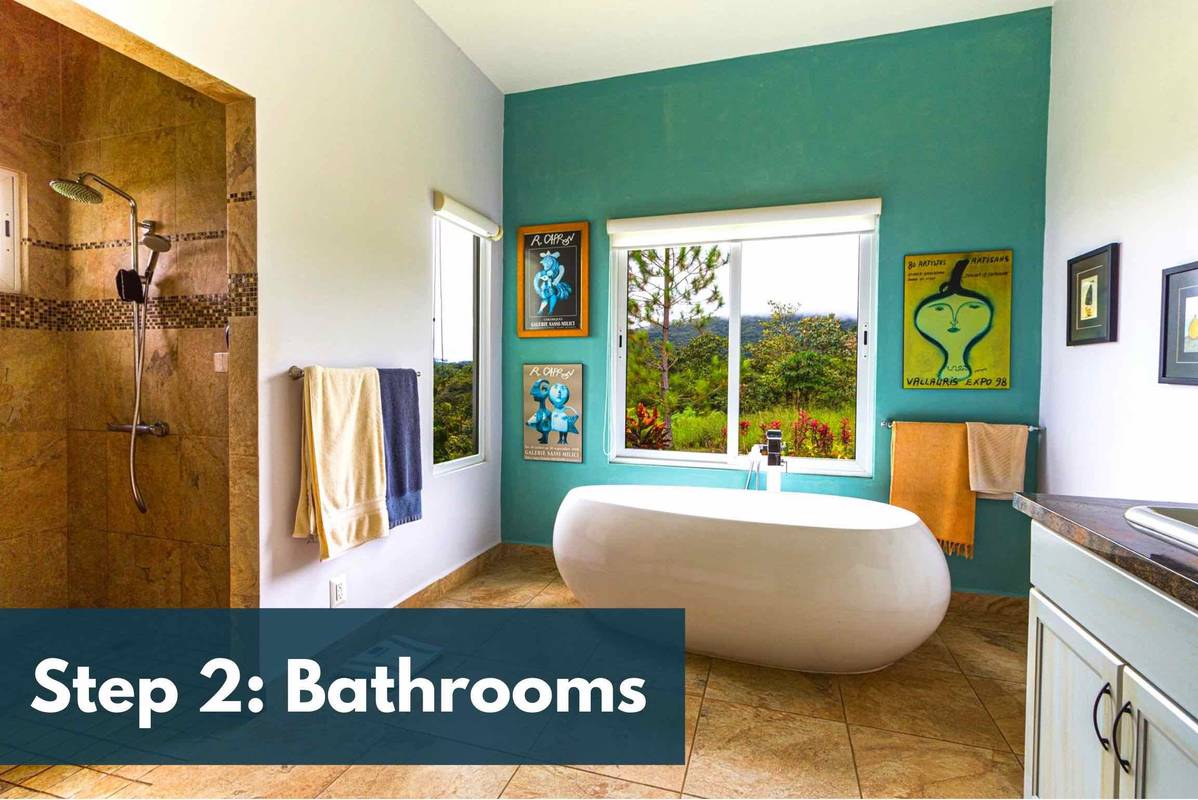 If you're feeling overwhelmed, it's always a good idea to tick off the smallest rooms from the list.
Now that you have your list and materials ready, it's time to declutter. The bathroom is a good starting point because it's the smallest room in the house and the least daunting to clean.
Pick up clothes. Place all stray clothing in the laundry basket.
Organize the sink area. Get rid of expired or empty toiletry containers and organize the ones you're still using.
Declutter your shower/tub area. The same thing applies here. Throw out the expired or empty shampoo and soap bottles for recycling and hang up any stray towels you find.
Clean up. Do a quick scrub and clean of the mirrors, tub, toilet, and floor.
---
Step 3: Bedrooms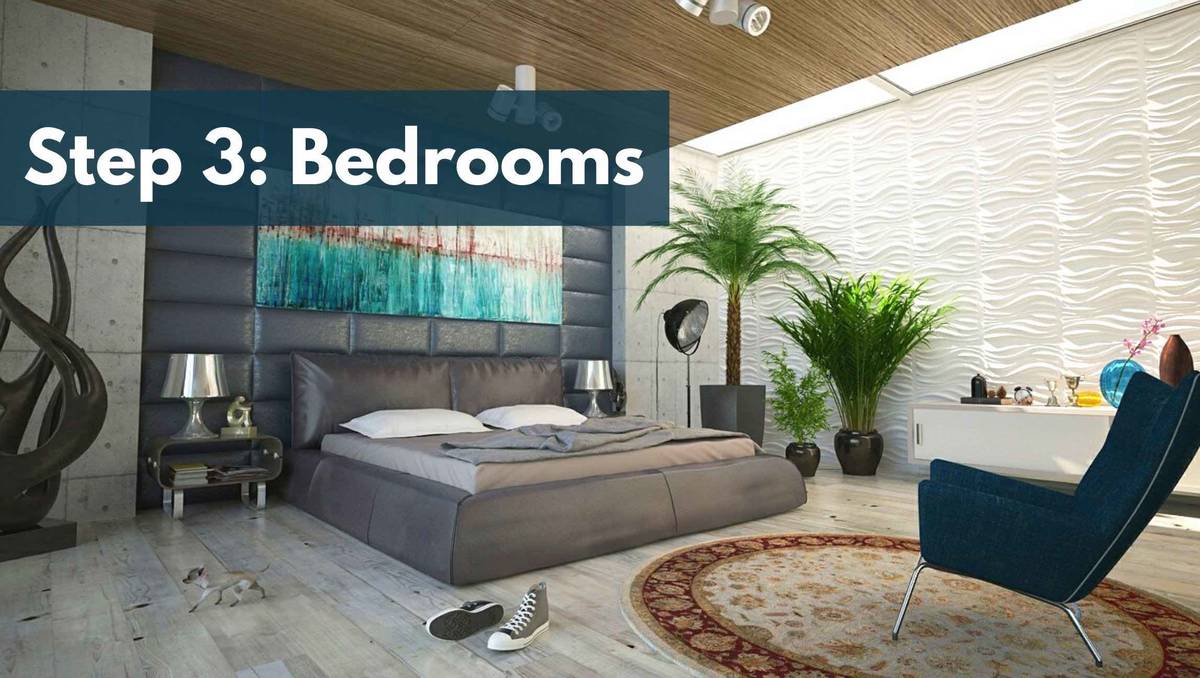 The bedroom is the next easy step because it's also filled with clutter that you can easily pick up and put away.
When decluttering to sell your home, pay extra attention to the master bedroom, as it's considered as one of the most crucial areas to look at for potential buyers.
Start with the bed and surrounding areas. If you haven't made your bed yet, now's a good time to do so. Put away things on the bed that don't belong there: books, gadgets, toys, etc. Do the same for the nightstands.
Pick up clothes. Go around the room and toss dirty clothes in the laundry basket. Fold and place clean clothes back in the closet, but don't spend too much time on this. Closets are a different checklist item altogether.
Organize photos and decor. Sort through photos, decor, and memorabilia and try to minimize what's on display. It may be difficult to let go of objects that have sentimental value but make an effort to see what you can let go of.
Clean up. The last step in decluttering a room is general cleanup. Vacuum, dust surfaces, and clean the windows.
---
Step 4: Closets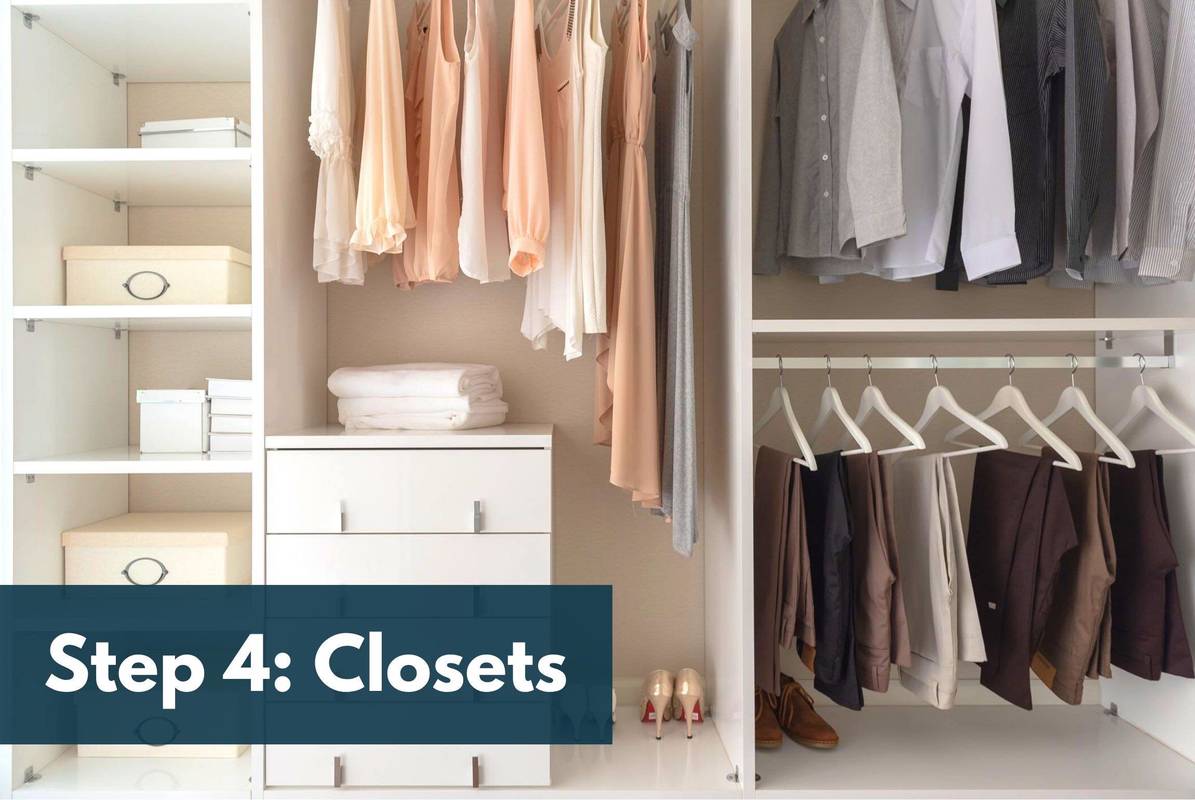 Closets don't take up a lot of space in your Houston home, but they contain one of the largest amounts of clutter.
While a closet isn't exactly a room in the house, most people tend to hold on to more clothes and shoes than they really need, making closets a huge source of clutter.
Let go. Sort and segregate. Clothes that don't fit anymore and clothes you never wore or no longer wear go straight to the "donate" bin. For the ones that have sentimental value, prevent yourself from getting caught into a spiral of nostalgia and learn to let go of the memories attached to unwearable clothes.
Maximize the space. Invest in storage solutions to make use of all the extra space in your closet. If you have them, place large bins under the clothes rack for shoes or install shelf stackers so your folded shirts can be in two containers per shelf instead of one.
Fold and return. Fold the clothes that made the cut or put them in hangers and store accordingly.
---
Step 5: Living and Dining Rooms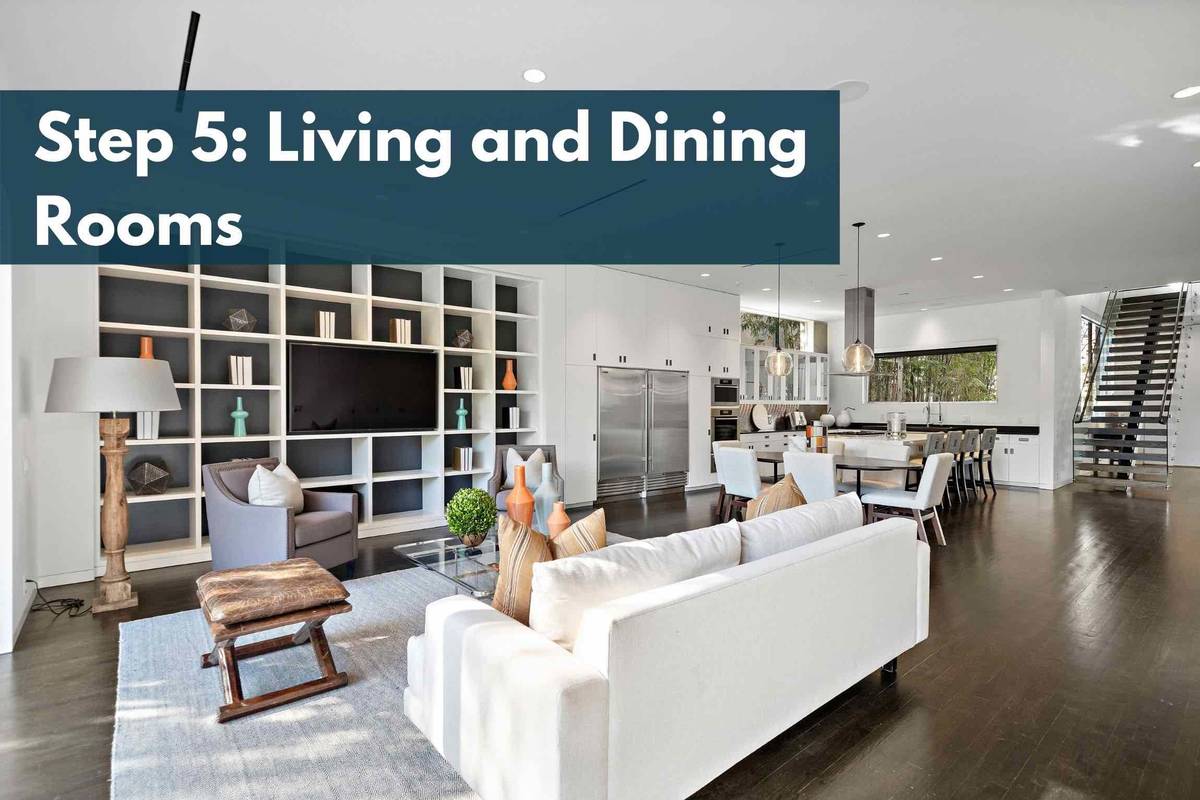 Common areas in the house can attract clutter from the whole family.
As these are both common areas where the family gathers, the living and dining rooms can be magnets for unwanted clutter.
Start with trash. Old bills, outdated magazines, and other paper waste can be recycled, as well as empty bottles and cans.
Put away misplaced items. Remember the color-coded garbage bag tip for your family? This is where it comes in handy. Pick up misplaced items and place them on the assigned bag of their owners.
Keep unnecessary sentimental items. Not ready to let go of clutter you're emotionally attached to? Place them in storage containers that can be hidden, like under the bed or the extra space in your closet.
---
Step 6: Kitchen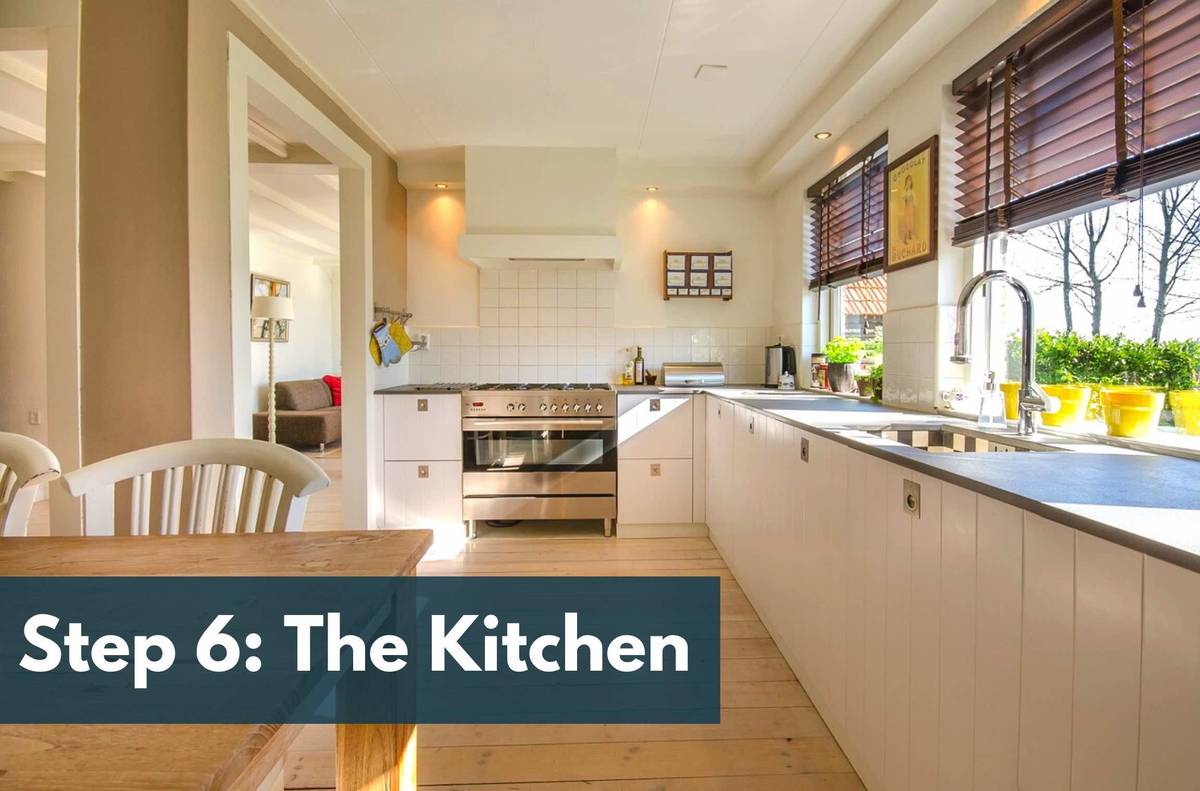 This area is usually the top source of clutter, especially if you use it every day. However, getting through it can get you one step closer to selling your home fast. Need more tips for decluttering your home? Contact Paige Martin, the #1 Realtor in Houston, for more home seller guides.
Work on this room toward the end because it could easily be the most daunting area to cover. The buildup of clutter is inevitable, especially if you cook often. However, the fulfillment of having successfully decluttered most of your home at this point can help you power through.
Throw out waste. Dispose of anything expired and inedible. Go through your fridge, then the pantry, then your other shelves and drawers and toss anything you won't be using (or eating) anymore.
Let go of unused tools and appliances. Old and worn-out appliances and cooking materials that are sitting on your kitchen can be donated.
Clear and organize counters. With trash thrown out and old things put away, this should give you enough space to organize necessities that are on the counter and return the ones that belong the shelves and drawers.
---
Step 7: Home Office Or Study Area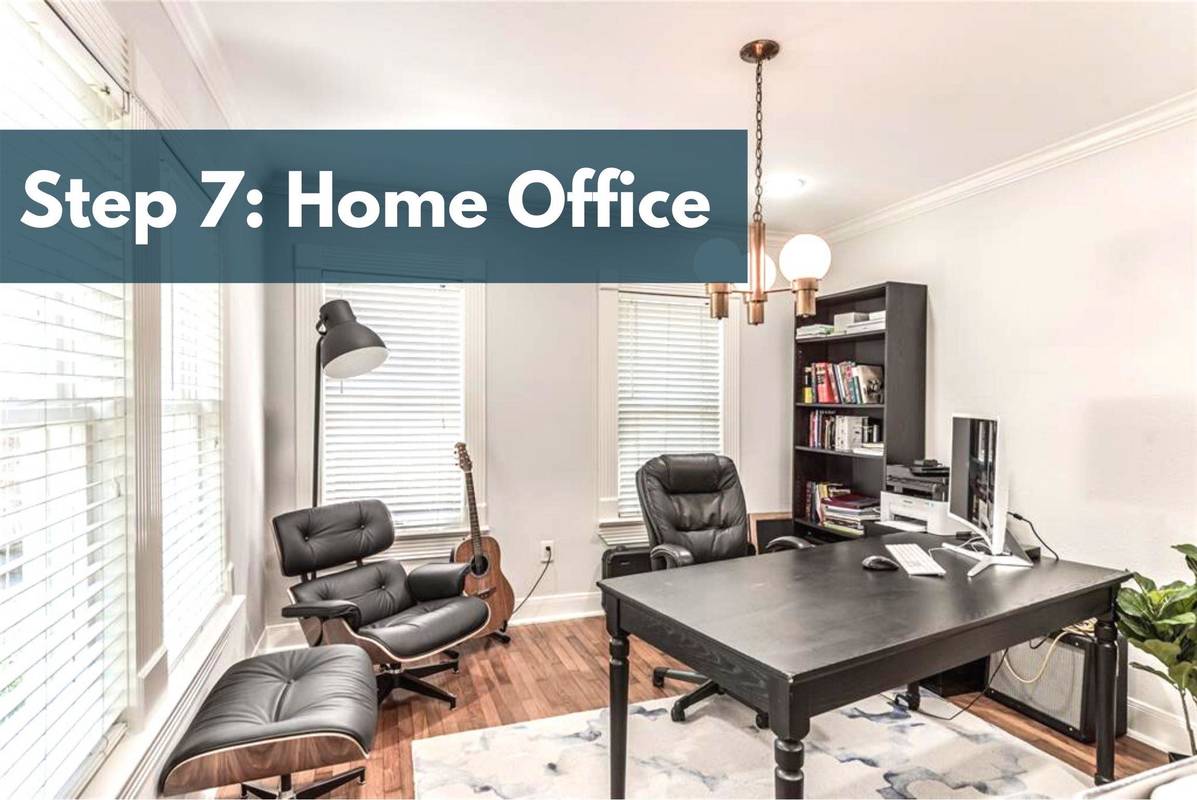 Your home office or study usually hold all the paper you've ever had to look at or work on, which means you'll have a lot of clutter to recycle or shred. Check out our other Houston Home Seller Series guides for more tips on how to get your house ready to sell.
Throw out paper waste. In an area dedicated to working and studying, paper clutter is unavoidable. Sort through your unruly stacks of papers and get rid of everything you don't need like old documents, flyers and brochures, printing mistakes, etc.
Assign a box for sentimental items. Greeting cards, documents that hold some special meaning, invitations to treasured events can have a certain value to you. If you have items you're not ready to let go of, keep a limited number in a storage box and hide it somewhere safe.
Organize and file. With all the unnecessary clutter cleared, you're left to deal with the necessary ones. File and sort them into categorized folders and storage containers.
---
Step 8: Get Ready To Sell Your Houston Home Fast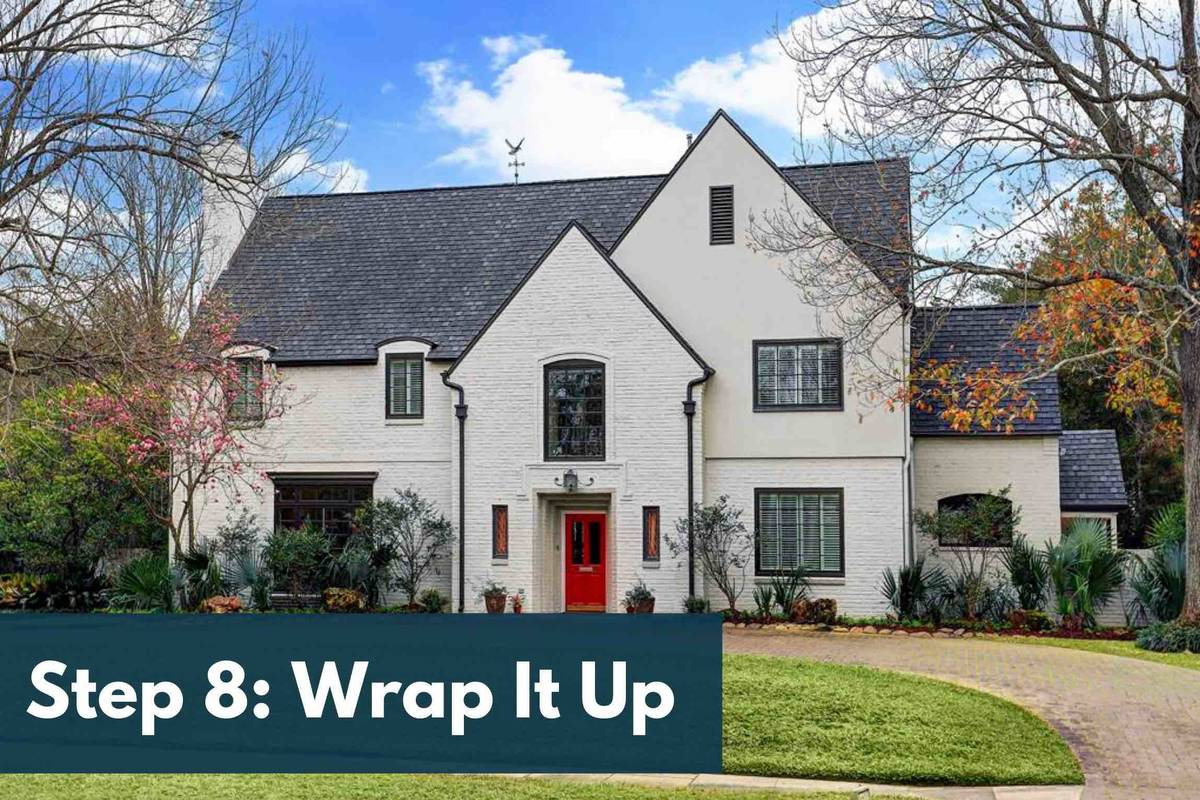 Decluttering is one of several ways to get great listing photos that can help sell your Houston home fast. For more decluttering advice or more tips on how to raise the value of your home, contact the Houston Properties Team, the number one boutique real estate team in Houston.
Do a final clean up. Now that your decluttering is done, do a final sweep and vacuum around the house to put in the finishing touches.
Donate. Drop off your donations or have them picked up.
After following these decluttering tips and going through your checklist, your Houston home is almost ready for some great listing photos. You're officially one step closer to selling your Houston home fast and for the most money.
---
Best Houston Real Estate Resources
---